Heading into the Edmonton Oilers game against the Tampa Bay Lighting Thursday on Jan. 19, Connor McDavid was just about on pace to score 150 points this season. He has 84 points in 46 games thus far, which comes out to 149.2. However, the Oilers' star has spent parts of the season on a pace over the 150-point mark.
McDavid, who's won the Art Ross Trophy four times as NHL scoring champion in his career, has an excellent chance to reach the milestone as long as he stays healthy during the second half of the 2022-23 campaign. If he does reach the mark, he'll become only the sixth NHL player to break the 150-point plateau and the first person since Pittsburgh Penguins' superstar and all-time great Mario Lemieux did so in 1995-96.
Phil Esposito
During the 1970-71 season, Phil Esposito of the Boston Bruins became the first player in NHL history to score 150 points. He also became the first to break the 60-goal mark and, subsequently, the 70-goal barrier ending up with 76. He coupled that with 76 assists for 152 points in 78 games.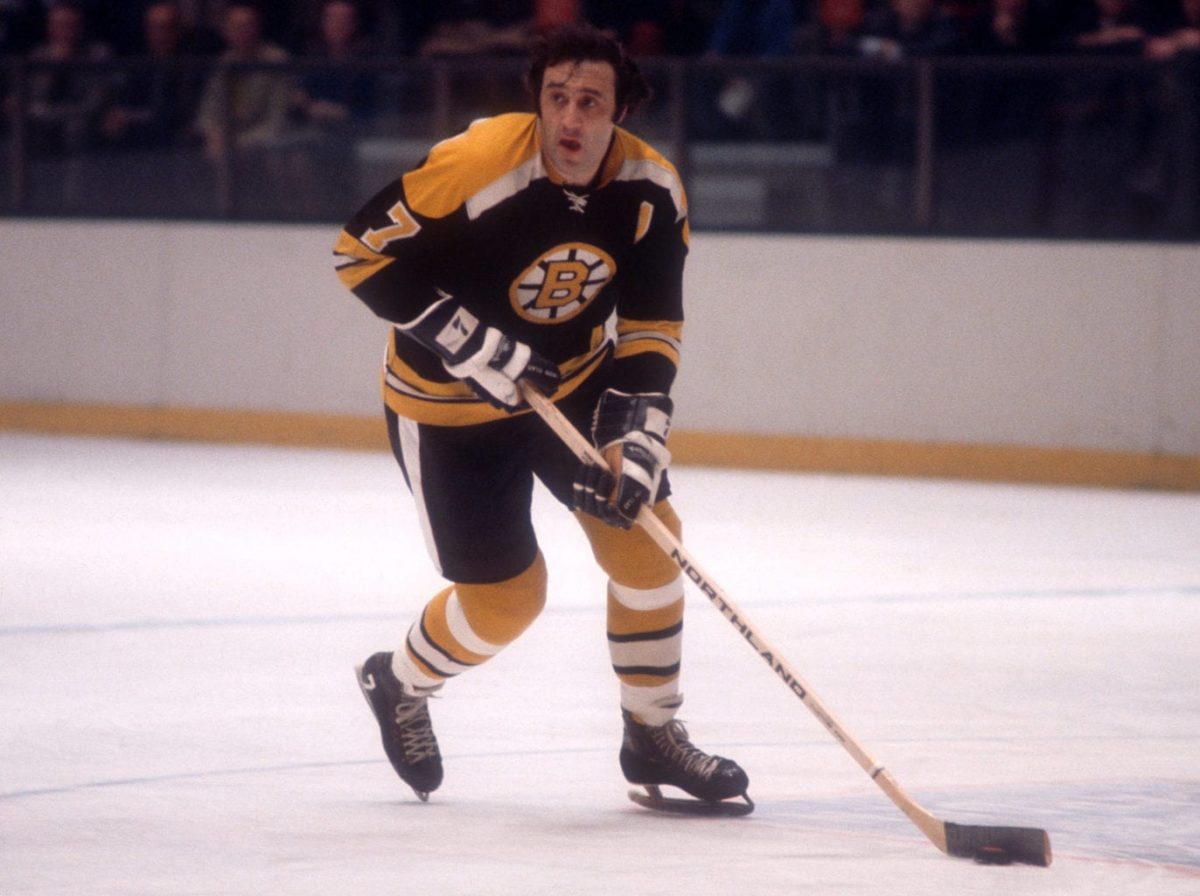 Esposito, or "Espo" as they call him, had two more seasons where he hit the 60-goal mark but never saw 150 points again. The closest he came was in 1973-74, with 145 points, but he's considered one of the best forwards to ever play the game.
Wayne Gretzky
Wayne Gretzky came into the league at the start of the 1979-80 season, immediately turning heads with a 137-point rookie campaign. However, he didn't win the Art Ross Trophy since he tied with Marcel Dionne; Dionne had more goals and received the award. The following season, the Great One left nothing to chance and steamrolled through the league with 164 points in 80 games.
Related: Oilers' McDavid at New Level with Most Frequent Scoring of Career
---
Latest News & Highlights
---
Gretzky, who holds more NHL records than most can count, scored 150 or more points in seven straight seasons before falling one point short in 1987-88 after playing only 64 games due to injuries. He came back strong the next season and ended up with 168 points. He fell short the season after that (89-90) with "only" 142 points and came back again in 1990-91 with 163 points. That was the last of the Great One's 150 or more point seasons.
Mario Lemieux
Lemieux became the third player in NHL history to break the 150-point barrier in 1987-88 while coming up just short of 200 points with 199. Ironically, that was one of the years during Gretzky's 150-point run the Great One fell short. Lemieux had both an injury and illness-plagued career, or he undoubtedly would have more than a total of four 150-point seasons and likely would have broken the 200-point barrier.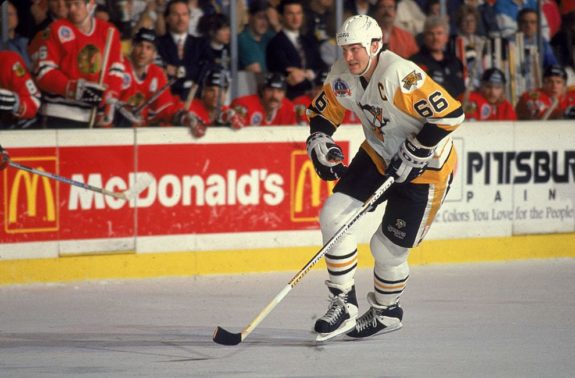 "Super Mario" only played in 915 career games yet tallied 1,723 points. He averaged 1.88 points per game, putting him second all-time behind the Great One in that category.
Steve Yzerman & Bernie Nicholls
Yzerman and Nicholls each had one career 150-point season; Yzerman had 155 and Nicholls 150 for the Detroit Red Wings and Los Angeles Kings, respectively. They hit the mark during the 1988-89 season, along with Gretzky and Lemieux. Yzerman did it playing on a team without much help, but Nicholls, on the other hand, had Gretzky on his team. However, the two typically only played together on the power play. Nicholls recorded 101 of his 150 points at even strength, which is still impressive.
Will McDavid Do It?
As mentioned above, McDavid is a shade off the pace for a 150-point season, but he's spent time hovering over that mark and can go on a tear at any moment. If so, he'll put himself in a category with a few of the game's all-time legends, Gretzky, Lemieux and Esposito.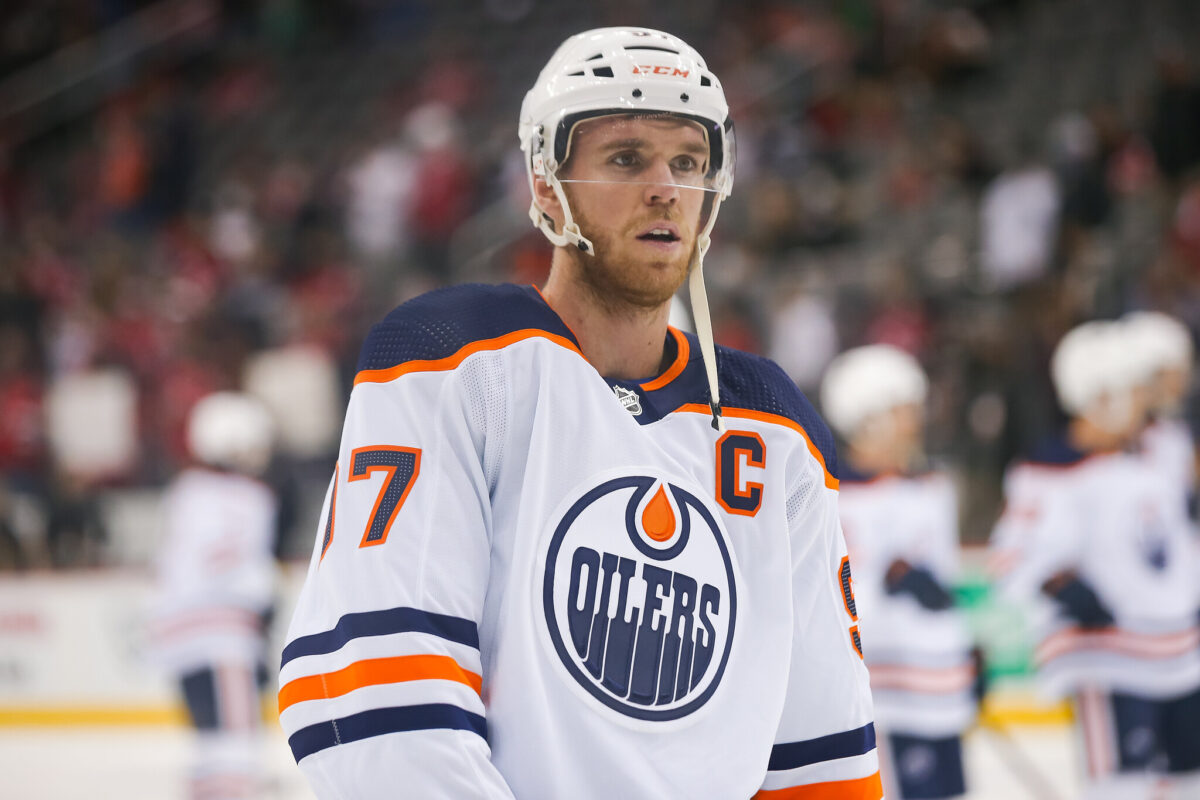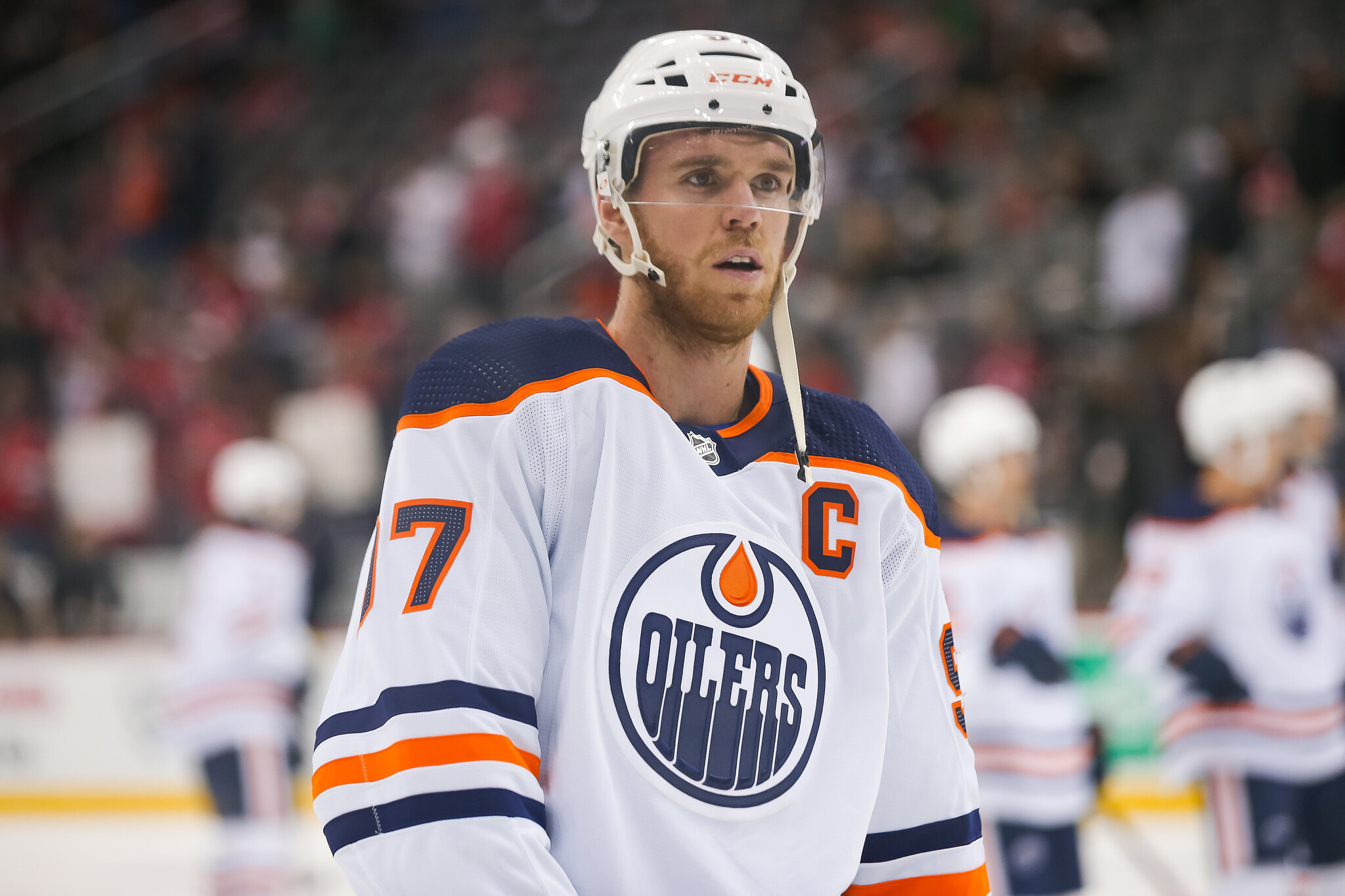 Not to mention Yzerman, one of the Red Wings' all-time greats and a former 70-goal scorer in Nicholls. In my mind, if the Oilers' captain stays healthy, he'll do it. But there's still a long way to go.
*Unless otherwise linked, stats courtesy of StatMuse and Quant Hockey
---
---