So here we are. Roughly three weeks away from 2015 NHL Entry Draft and not surprisingly, the Edmonton Oilers seemed poised to once again be a major player at this summer's marquee event. Considering they will be taking home the cream of the crop in the form of Connor McDavid with the first overall pick, it is no secret this organization will be open for business when it comes to their remaining nine selections, which also happens to include an additional first round pick no one expected to be as high as it ended up being.
When the Oilers decided to ship David Perron to Pittsburgh in exchange for the Penguins' first-round pick and the well-travelled Rob Klinkhammer, in a best case scenario, most felt Edmonton would probably be looking at selection somewhere in the neighbourhood of 20-25 range. Luckily for them, the Pens' late-season collapse led to Sidney Crosby and company almost slipping right out of the Eastern Conference playoff picture, which ended up playing a rather large role in their early exit from the post-season.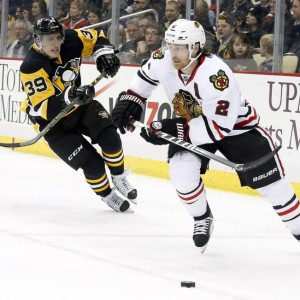 An Unexpected Bonus
As is if having the good fortune of a generational talent essentially being handed to them on a golden platter wasn't already enough, the perennial Western Conference basement dwellers were dealt yet another favourable hand when it came to the Perron swap. While everyone knows this franchise would be more than open to the idea of moving draft picks in order to improve their current roster, there is absolutely zero chance of Peter Chiarelli trading away the No. 16 overall selection unless he gets exactly what he is looking for in a trade.
This notion of Edmonton willingly parting with the Penguins' pick in exchange for an unproven commodity in goal,  like the New York Rangers' Cam Talbot, Ottawa Senators' Robin Lehner or even the Anaheim Ducks' prospect John Gibson, is frankly laughable. If the Oilers are going to go that route in order to address their netminding, you can be sure their new general manager won't be settling for anything other than a proven National Hockey League starting goalie and preferably one that is in their mid-20's.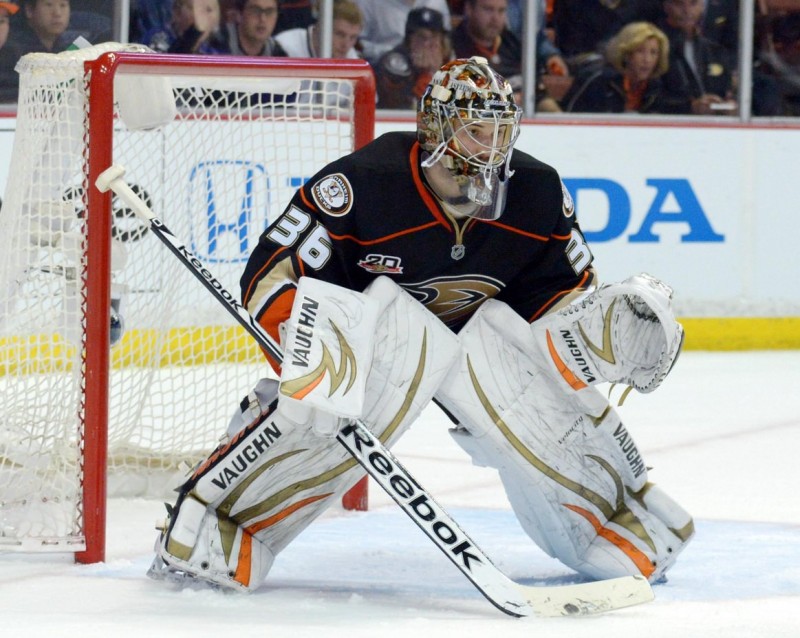 John Gibson May Not Even Be Enough
Now do I expect a mid-first round pick in what appears to be a fairly deep field of prospects to fetch them that sort of return? Nope but settling for anything less would frankly be a major mistake. Perhaps the Oilers add something to sweeten the pot to get a blockbuster deal done but again, we would have to be talking about a clear-cut stud entering the prime of their career.
Same goes for upgrading the blueline. Yes, the backend is a complete and utter disaster but does moving the pick for a second pairing defenceman really help this team? Chiarelli could likely go out and acquire such a player in the UFA market and not have to bother with giving up an asset. Just like the netminding, if Edmonton were to use the selection as part of a package to actually address their defence with a legitimate top pairing guy, so be it but if that is not in the cards…no dice.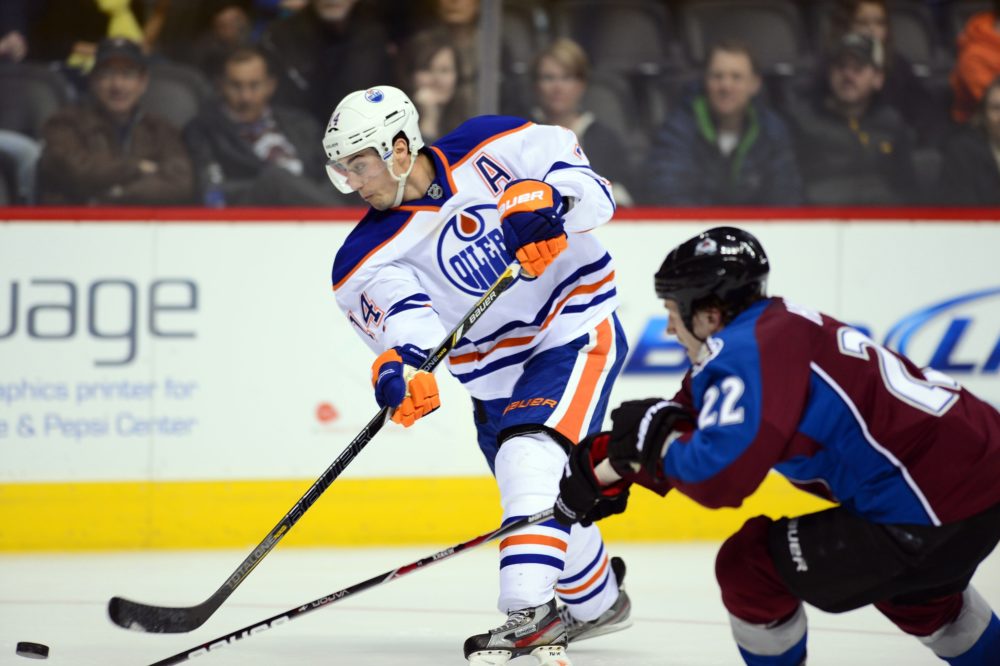 No Complaints With Eberle Or Klefbom
In all honesty, how does trading away a piece that could potentially be far better than the one you would be acquiring, make this team any better? The Oilers are nowhere near being Stanley Cup contenders, so unless the plan is to have that change over the coming months, there is no sense in making a deal involving their second first rounder. It may not be what the fans want to hear but in the grand scheme of things, that truly is secondary.
There is no guarantee a sixteenth overall pick will turn into a top flight NHL player for years to come, but chances are quite good that a quality player will be available in that spot. Outside of the plethora of top end picks they have "earned" over the last number years, Edmonton has rightly been taken to task by many for their lack of success in developing players from the later rounds. With that said, the Oilers have made two selections in the bottom half of the opening round since 2008 and those picks landed them Jordan Eberle and Oscar Klefbom.
Svechnikov Would Be Nice Addition
Of course each year is different from the next but there are always highly skilled and touted players available at that stage of the draft and to simply give away the opportunity of adding that kind of talent to your organization, for nothing more than a complimentary piece of the puzzle, is a disaster waiting to happen. Maybe Cape Breton centre Evgeni Svechnikov is still there to be had when the Oilers are scheduled to make their second selection, who many seem to feel would not only be high on Edmonton's wish list but also a very nice fit for the organization moving forward.
Be it a kid like Svechnikov, another player who surprisingly fell down the ranks on draft day or a different player altogether, perhaps Kelowna's Nick Merkely. Point is, there will be more than a few names remaining on the board that the Edmonton Oilers covet. So unless another organization is willing to part with a fairly substantial piece in a trade for the No. 16 selection, they would be wise to save themselves some time and not even bother reaching out to Chiarelli.