Jim Neveau, Senior NHL Columnist
If anyone asks a sports fan who the first African-American to play Major League Baseball was, that fan will inevitably say Jackie Robinson.  Unfortunately for pioneers in the other major professional sports, like Charlie Sifford on the PGA Tour and Charles Follis in the NFL, they aren't as well remembered as Robinson is, and that is a disservice to the trail that they blazed in their respective games.
In the NHL, there are two players who are worthy of being mentioned in the same breath as having moved the game forward from a sport predominately made up of white Canadian and American players. One is a name that most hockey fans are familiar with, and the other isn't usually mentioned but is just as important.
Willie O'Ree was the first black player to ever lace up skates in the NHL, and just about everyone knows about him. He has been featured in spots on NHL Network and in tons of other videos about the history of the league, and his accomplishments both on and off the ice are remarkable. He ended up only playing 45 NHL games, scoring four goals and dishing out 10 assists in that time. He had a much more substantial career in the WHL, scoring 328 goals and picking up 311 assists in 13 seasons with the Los Angeles Blades and San Diego Gulls. He has since moved on to become a great ambassador for the game, and continues to be active in getting minority kids to play hockey.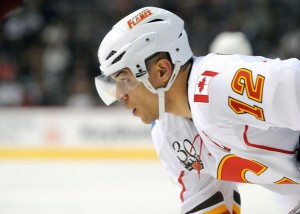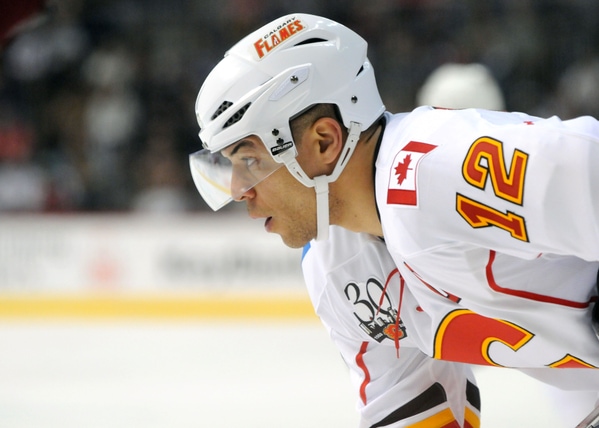 The other player that deserves recognition for his contributions to the game is Val James, the first African-American to play in the NHL. He was selected in the 16th round of the 177 NHL Amateur Draft by the Detroit Red Wings, but never donned the Winged Wheel sweater. He never signed a contract with them, became a free agent after the 1979 season, and signed with the Buffalo Sabres in 1980. He made his debut with the team in the 1981-82 season, playing in seven games that year. He only would play four more games in his NHL career, but he would still play parts of eight seasons in the AHL, largely serving as an enforcer, with a career high 204 penalty minutes in 1982 for the Rochester Americans.
Both players' stories are quite fascinating, and while James has largely moved back to the periphery after his playing career ended, but O'Ree has largely stayed out in the limelight. In the over 50 years since O'Ree became the first black player in the NHL, there have been a slew of notable black players, including Grant Fuhr and Jarome Iginla, and there will certainly be a lot more in the future as the work that O'Ree does in communities to expose inner city kids to hockey.
O'Ree's efforts have not been fully embraced by everyone, however. In a 2008 piece by USA Today's Kevin Allen, O'Ree recounted instances where he had received death threats due to his charitable work:
"I still have the letters," O'Ree says. "They said, 'We know there are players of your kind in Canada, but you don't need to bring them to the States.' They said they knew what to do with my kind."

One letter warned him not to attend a tournament because it involved teams with minority players. The NHL provided security, and O'Ree attended anyway. After enduring racial taunts, physical challenges and prejudice to play professional hockey, he certainly wasn't going to let a threat disrupt an enjoyable weekend for young players. "I was more fearful for the kids," he says. "I just shook my head that this still goes on."
This kind of hatred was something that people for years have lauded Robinson for going through, and even though it did not occur while O'Ree was still in the NHL, it still is unacceptable that some people behave in this way, and it's remarkable that O'Ree has kept his good cheer even in the face of this discrimination.
As for James, his playing career may have only lasted 11 games, but he did pave the way for players like Dustin Byfuglien and Wayne Simmonds, two American kids who may never have played the game if they didn't have role models that blazed the trail before them. James was an enforcer for much of his career, and while some have speculated that the reason he took that role on was because it was the only way that he could crack the league, there was likely other reasons for it.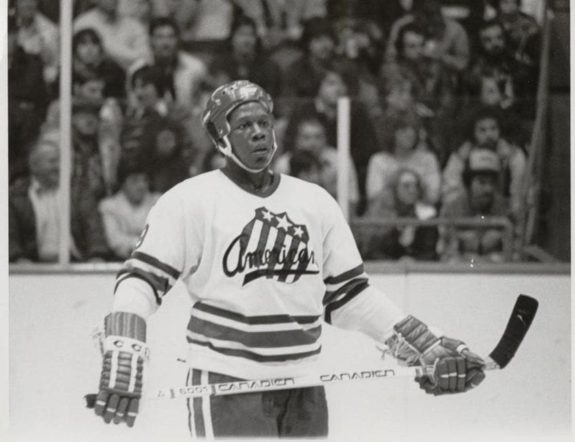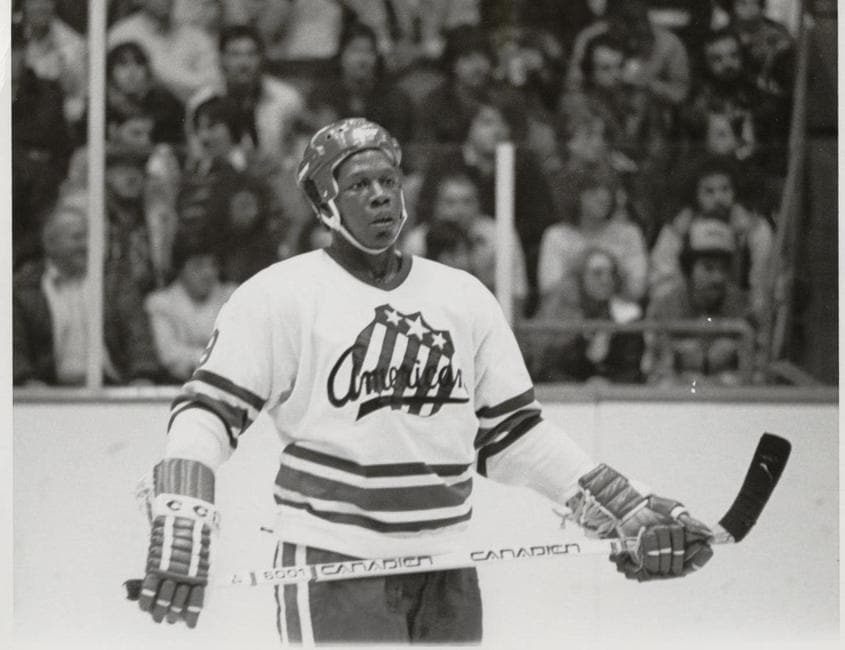 Dave Brown, one of the league's most legendary enforcers, said that James was one of the hardest punchers that he had ever gone up against, and many other players he played against in both the NHL and AHL said similar things about his fighting ability. In an era where fighting was a crucial component to successful teams, James was one of the best.
So what does all of this mean in terms of Martin Luther King Day? Much like MLB has done with Jackie Robinson Day, the NHL needs to honor the contribution that both of these players have made to the game of hockey, and the perfect time to do that would be during a Bruins/Sabres game. Yes, the NHL did mark the 50th anniversary of O'Ree breaking the color barrier, with the 53rd anniversary coming up on Wednesday, but they need to do more in order to educate fans, especially younger ones, about what the trail blazers who came before them were responsible for doing.
Although the league would probably never make it an annual event to honor O'Ree and James, they should nevertheless make it a point to do it at least once. Both men aren't getting any younger (O'Ree is 76, James is 54), so the NHL will need to honor them soon. Otherwise, we'll end up having to do it posthumously, and that would be unacceptable in a day and age where we need to celebrate breaking down barriers more than ever.