Rumors often take on an unjustified life of their own, especially in the era of social media, but the juicy one that emerged this week regarding Artemi Panarin's potential interest in joining the New York Rangers after next season is simply too good for fans to ignore.
The Columbus Blue Jackets sniper would prefer to pull on a Blueshirt when his contract expires after 2018-19, according to a report that certainly was going to grab the attention of Rangers fans given its timing during the final weeks of the offseason. Again, rumors are just that, but in this case, there just might be some truth to the idea that one of the NHL's best goal scorers will seriously entertain the idea of signing with the Rangers on July 1.
Speculation swirled last season, Panarin's first in Columbus after playing his first two seasons with the Chicago Blackhawks, that the Russian preferred a larger market and bigger spotlight for his talents, with proximity to beaches being a possible sweetener.  Those whispers grew considerably louder in June, however. Eligible to sign an extension with the Jackets this summer, Panarin said then through his agent that he wasn't ready to talk about one at that time.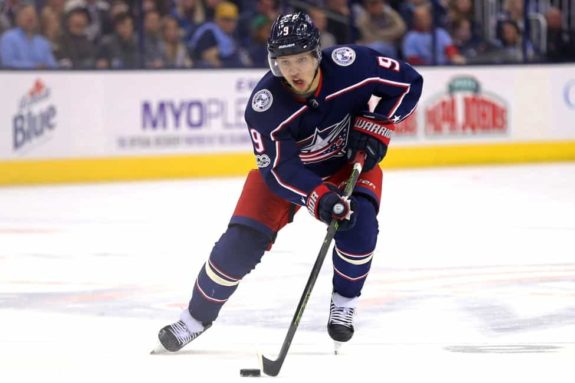 Maybe Panarin really doesn't feel like getting involved in contract negotiations right now. It seems considerably more likely, however, that he's following the playbook of every star athlete whose contract status is on the verge of becoming a distraction and is eyeing a change of scenery via free agency – issue a vague and diplomatic statement about not wanting to focus on the contract at the present time, then state early in the season or just before it that he won't be discussing the issue again until the offseason.
Panarin, in fact, has reportedly done the second part of that as well, saying last month through agent Dan Milstein that he won't deal with business matters after Sept. 13, the date training camps open. That looks like bad news for Columbus, and potentially exciting news for the Rangers.
Panarin Would Dramatically Accelerate Rebuild
General manager Jeff Gorton would certainly have plenty of competition for Panarin's services – there are awfully good beaches in Los Angeles and Florida – but barring a surprising re-upping with the Blue Jackets, the Blueshirts seem certain to be heavily involved in trying to woo him to Madison Square Garden with a seven-year deal next summer. He'll be 27 when his two-year, $12-million pact expires and represents an increasingly rare commodity in the NHL – an elite goal scorer, one who's done nothing but produce in his three seasons in the league.
Panarin's 88 goals in 243 career games are impressive enough, and his 145 assists over that span – he had a career-high 55 last season – show him to be a dynamic offensive force who lifts the game of players around him. While the Blackhawks' struggles last season were due to more than just the ill-advised trade of Panarin to Columbus in June 2017, there's little question that his departure has left a major hole in Chicago's lineup which it has been unable to fill.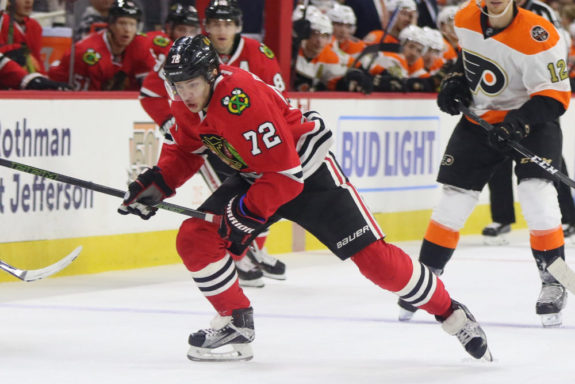 The Rangers probably won't be interested in obtaining Panarin as a 2019 trade deadline rental, as he would fetch a major haul of picks and prospects from an acquiring contender. There's no point in a rebuilding club doing that when he can be had for nothing but money – a lot of it, of course – a few months later. The Blueshirts resisted any potential urge to trade for pending free agent Kevin Shattenkirk at the 2017 deadline, an approach justified when he signed with them in the offseason.
Should the rumor about Panarin's interest in coming to New York prove accurate, it would appear to be all the more enticing for the Rangers given that they likely won't be able to use "Stanley Cup contender" as a sales pitch. They are rebuilding around an impressive collection of young talent, but 2018-19 probably won't include a deep playoff run – if the Blueshirts make the postseason at all.
It's more likely that the Rangers will try to sell Panarin on being the missing piece to their rebuild, a star who can accelerate their return to contention on the ice while he benefits from the exposure to the bright lights of Broadway off of it. That's, of course, assuming that the native of Korkino, Russia is indeed interested in that kind of thing.
Top Line of Kreider, Zibanejad, Panarin?
The theoretical possibilities are exciting ones. Placing him on a line Chris Kreider and Mika Zibanejad, with the powerful Kreider using his speed and size to open up the ice for the diminutive Panarin while creating space for Zibanejad's powerful one-timers? Pairing him with fellow Russian Pavel Buchnevich, the talented third-year player who might be on the verge of coming into his own next season? Maybe another one of his countrymen, Vladimir Namestnikov, would center Panarin. There are other potential Russian cornerstones coming through the system as well, such as goaltender Igor Shestyorkin and this year's highly regarded ninth overall draft pick Vitali Kravtsov.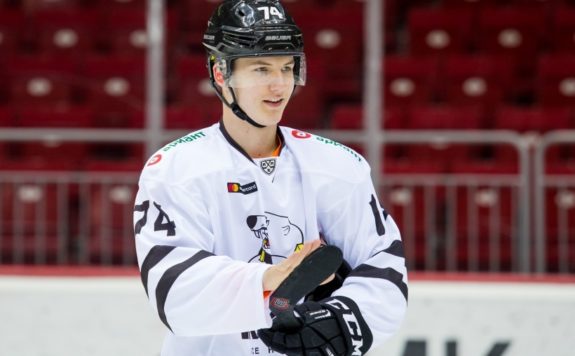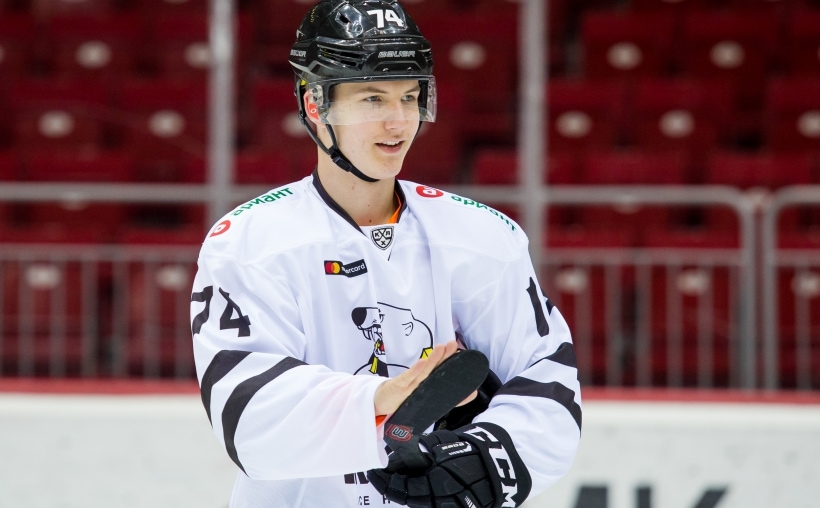 Or perhaps Panarin would click with some of the Rangers' forward prospects who should be ready for bigger roles with the team after 2018-19. It's all speculation at this point. No one really knows if this rumor has any truth to it, and even if it does, so much could occur to change his mind between now and then.
Gorton should do everything in his power to make it happen regardless. Panarin is the offensive star the Rangers lacked even during their recent seasons of Stanley Cup contention. Adding him would, in fact, move the rebuild dramatically forward, allowing the Blueshirts to shape their young team around one of the game's top offensive talents, who isn't exactly old himself. Not to mention that he'll put bodies in the expensive seats at MSG. Panarin, quite simply, is a guy people pay to see play.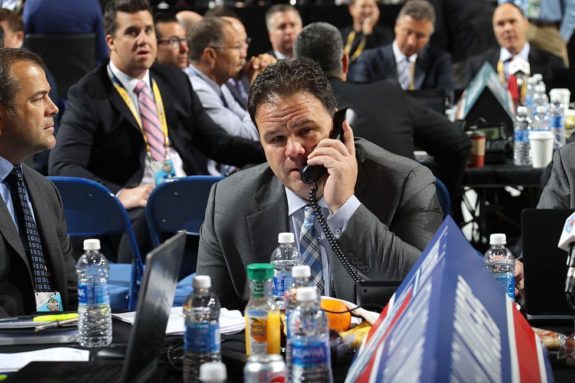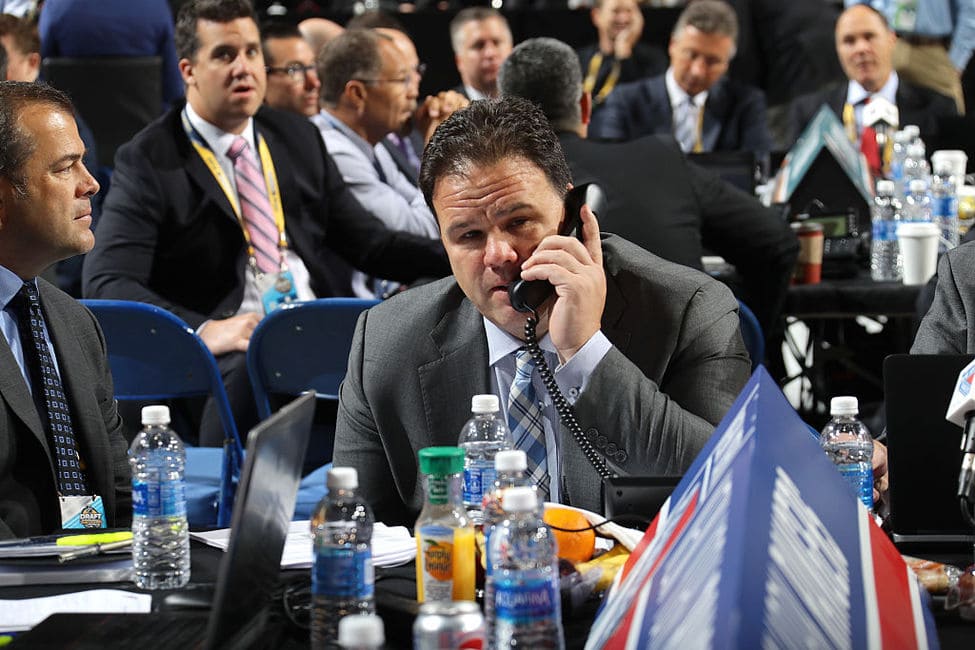 The Rangers would be looking at seven years for at least $10 million per. With the club set to have tons of cap space for 2019-20, though, it can easily handle such an outlay. It would be money well spent, a signal to fans that management is committed to getting the Blueshirts back to contention quickly without taking shortcuts, while also avoiding a prolonged walk in the rebuilding wilderness.
Rumors are rumors. That doesn't mean this one can't become reality for Panarin and the Rangers next summer.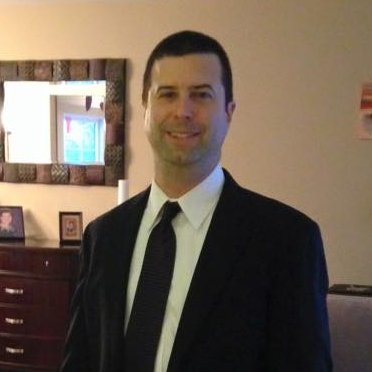 I'm a resident of the Chicago area by way of White Plains, NY. I worked for the Associated Press sports department in New York City for 10 years before moving to the Midwest in 2005, when the AP's then-internet division entered into a joint venture with STATS LLC. I worked for STATS for 11 years, until 2016. I'm very excited to be a part of The Hockey Writers.