It's now mid-March and the regular season is coming to an end. As always, there's a handful of teams who've already secured their spot in the playoffs while others continue fighting to keep theirs. When it comes to the Florida Panthers, though, there's still a lot of unanswered questions regarding their future. Is the rebuild seeing any real progress? Did the firing of head coach Gerard Gallant really fix anything? Who's going to replace him next year? What's actually going on with Tom Rowe and Dale Tallon? How much of the analytics-focus is being forced on the operations guys and is it even a focus at all?
Everyone knows the Florida Panthers are a team that places a high priority on analytics. While the driving force behind it is the club's ownership, Vincent Viola seems to be the one spearheading it all. In 2013, he became the Chairman, Principal Owner and Governor of Sunrise Sports and Entertainment, which includes the Florida Panthers. He also serves as the Chairman and CEO of Virtu Financial, a leader in electronic trading. Although Viola has a plethora of knowledge regarding statistical analysis, can this knowledge be so easily applied to hockey?
Well, perhaps not.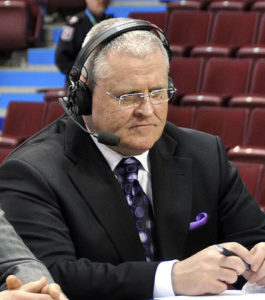 On May 13, 2016, the Florida Panthers named Tom Rowe as their new interim head coach and general manager after they fired Gallant. Tallon had been the club's GM since 2010 and was then promoted to president of hockey operations. He's put the team together through the draft and trading and as the newest hockey ops president, he still has the final say in all major decisions. Although the Panthers called it a promotion, Bob McKenzie says everyone in the hockey world knows it wasn't a promotion at all.
For NHL executives like Tallon, who are in some sort of hockey operations, scouting or player development role, their position can potentially rely heavily on analytics. In fact, one of the benefits it provides during rebuild mode is an adept ability to optimize their assets' value. By understanding a player's trends in performance, they can be played to their strengths more effectively.
The thing is, the Panthers' restructuring of their front office actually does show evidence that this pro-analytics approach is materializing slowly and steadily.
Data Trends Indicate Progress For Panthers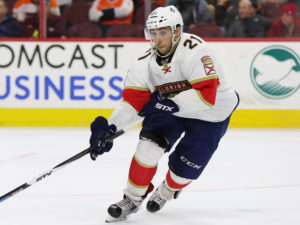 Vincent Trocheck was drafted in 2011 during the third round at No. 64, and he's been experiencing a steady increase in point production over the last few seasons, which has led to a point-per-game-played rate (P/GP) of 0.72 this season. That's a 64 percent increase in point production since the 2014-15 season.
Jonathan Huberdeau was obviously expected to produce as much as he's producing right now because of his No. 3 draft position, and his point production has increased by 21 percent over the same period of time (mind you, he's only played in 17 games this season).
Thomas Vanek, drafted in 2003 at No. 5, becomes an unrestricted free agent after the season, but he'll probably sign an extension soon because of he still has a P/GP of 0.80. Last year it was only 0.55, and the year before that it was 0.68. Then there's Jonathan Marchessault, a guy who was never even drafted. Now he's 26 years old, has a P/GP of 0.69 and is tied with Trocheck for most goals scored this season. That's more than three times as many goals as last year and it's a 73 percent increase in point production as well.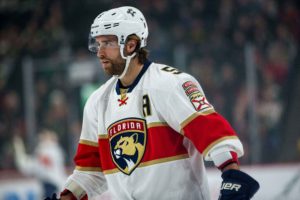 Besides Aaron Ekblad, who's been suffering the kickbacks from numerous concussions, there are three other defensemen on the roster aged 25 and younger (Mark Pysyk, Alex Petrovic and Michael Matheson), all with increasing point production rates. Even though Ekblad's production has been steadily decreasing since his second NHL season, he's still the highest-scoring defenseman on the roster. This aligns with what Rowe has been saying about his system's defensive structure too, as they've really been working to improve it lately.
All that being said, it still doesn't change the fact that the Florida Panthers have only won three of their last 10 games. Up until last night's win against the Toronto Maple Leafs, the Panthers had lost the last four games before that. Rowe believes this losing streak was a byproduct of not being able to get around the blue line and score those types of "greasy goals" needed to win games.
Seven goals for your Cats tonight. 😼

And they're all right here, for your viewing pleasure. pic.twitter.com/nxW0YGsbi0

— Florida Panthers (@FlaPanthers) March 15, 2017
Since the new year, the Panthers have won 13 games and lost 16, and it's really hard to see if there's any real progress because their wins are so sporadic. The use of analytics can be useful in hockey but only to a certain extent. The Arizona Coyotes are seeing some payoffs as a result of their prolific analytics usage, regardless of their second-to-last-place ranking in the overall standings. But advanced stats in hockey are only as good as the interpretation of their raw data and knowing how they fit in the system. Without structure, it doesn't really matter if players are being used to their strengths at all.
Panthers' Most Vulnerable Area: Understanding Analytics
Perhaps this is where the Panthers are most vulnerable. John Chayka, the general manager of the Arizona Coyotes, came from an analytics background just like Viola, but unlike Viola, Chayka has a real understanding of measuring player performance using key performance metrics that are unique to hockey players.
Obviously, there are going to be some more changes happening in the Panthers' front office after the season's over, and one of these changes might include someone with a mind that works a little bit more like Chayka's. After all, the Panthers' ownership team has completely bought into this analytics idea, so finding the right guy to tell them how to apply it seems like the next logical step for them. Equally important is finding a coach whose system embraces the newer territory of enhanced stats with wide open arms. It seems they have a little bit of matchmaking to do.