Much has been talked about among Winnipeg Jets fans in regards to Paul Maurice, the current head coach of their much beloved team. The Jets have seen a small surge in their abilities since Maurice took over as head coach after Claude Noel was fired. Even though they're most likely out of contention for one of the wild card spots in this year's playoffs, it's easy to see what an influence Maurice has had on the team. Heading into the off season, one of the biggest questions that remains is how likely he will be to return to the Jets. He has stated before that he didn't want to talk about a lengthier contract until this season was over and as we head into the final games, it's almost time for that discussion to happen in order to at least have coaching for the next season settled. Maurice has a lot to offer the Jets with his extensive playing and coaching history that stretches from North America to Russia and back again.
Maurice: the Hockey Player
Paul Maurice was born on January 30, 1967 in Sault Ste. Marie, Ontario. He began his playing career as a member of the Windsor Compuware Spitfires of the Ontario Hockey League (OHL) in the 1984-1985 season. A defenseman, he played in 189 regular season games with this team during which he garnered 8 goals, 40 assists and 256 penalty minutes. He also was able to experience playoff hockey in 3 of the 4 seasons he played with the Spitfires and during the 34 playoff games he played in, he managed to get 2 goals, 3 assists and 45 penalty minutes.
Maurice was drafted 252nd overall in the 1985 NHL draft as a last pick by the Philadelphia Flyers but never got to play an NHL game. In the same year while playing at a charity hockey game, he received an injury when a puck deflected off his stick and hit him in his left eye, causing him to almost lose it. To this day, he still has limited vision in that eye and this injury effectively ended all potential of an NHL career for him, at least as far as playing goes.
Maurice: the NHL Coach
After the eye injury, Paul Maurice continued to play for the Spitfires. In the 1988-89 season, when faced with too many players on the roster after a return to the team of a goalie from the St. Louis Blues, Maurice was given an option: be traded or step behind the bench. The decision he made to start as Assistant Coach for the Spitfires instead of being traded effectively signalled a shift in his focus from playing in the NHL to potentially coaching in the NHL. After he spent a few seasons as Assistant Coach for the team he played for he moved to the Detroit Junior Red Wings, where he was the Assistant Coach until stepping into the Head Coach role in the 1993-1994 season. In his last year of coaching, the team won the J. Ross Robertson Cup and came second in the race for the Memorial Cup. This was the last OHL team he coached before making the jump to the NHL as Head Coach of the Hartford Whalers in 1995. Throughout his career, he has also coached the Carolina Hurricanes (twice) and the Toronto Maple Leafs.
Maurice: the KHL Coach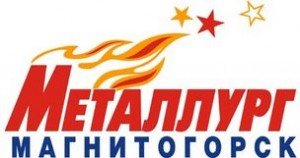 After being let go for a second time by the Carolina Hurricanes in the 2011-2012 season, Paul Maurice set his sights on something different. He accepted a head coaching position with Magnitogorsk Metallurg of the Kontinental Hockey League (KHL) in Russia. This change allowed Maurice to become a better rounded coach over all, something that the Winnipeg Jets will get the benefit of if they come to an agreement with him after this season. Maurice told Mark Zwolinski of the Toronto Star about what he learned in Russia.
Honestly, a bit of a change of mind. I became a fan of the bigger ice surface and began wondering if you took it (to North America) and left it in place for a while, what our game would look like, because I think eventually, it'd be incredible. I became a fan of the no-touch icing too, and a lot of little things like that, that are part of the style of hockey there. But probably the biggest thing I walked away with is a blanket apology to every Russian player I ever coached. When they come to Canada and play the way they do, there's a reason for it. Things sometimes get said about them, like they're not tough, but I can tell you there are tough players over there. They just play the game so differently. We expect them to make adjustments in a couple of weeks when they get here, you want them to tip the puck in and chase it, adn you want them to do this and go there, and then you think they don't want to play your game. It's not like that at all, and you'd have to be there to see where they come from and the culture and the hockey. So a blanket apology … I have a better understanding of their world, how they train, how they play, and why they play the way they do.
After the team ended the season in third place, Maurice was offered a two year contract with Magnitogorsk Mettalurg, but opted to return to North America to be closer to his family. Accepting the position with the Winnipeg Jets, while not a permanent position as of that moment, was a way to accomplish this.
Jets in the Future?
Paul Maurice will stay on as the head coach of the Winnipeg Jets until his contract runs out at the end of this season. With that date looming, it's now up to Maurice to decide if he wants to stay in Winnipeg and move his family there, or if he should choose to try to find a position closer to where they are. It's also up to the Jets' organization and GM Kevin Cheveldayoff to decide if they want to keep Maurice for next season or go hunting for a new head coach who they feel could bring them into the playoffs.
Maurice, with his extensive experience both in North America and Russia, is the coach the Jets need right now. I believe that he deserves a contract at the end of this season and am hopeful that he will be accepting of the same. Given his strong coaching ability and the strides the Jets have made since he took over the reins, it's easy to see that with a full season of Paul Maurice and a few changes in the roster, the Winnipeg Jets could become Stanley Cup contenders in the future.