The Pittsburgh Penguins' new management team continues to evaluate their current roster as they try to perfectly plan their next move. Brian Burke and Ron Hextall have options when it comes to certain teams who are looking to sell off their assets. Last week we discussed some rental options from the Detroit Red Wings and in today's piece we dive into the Buffalo Sabres roster for some players to consider.
Over this past weekend, Sabres' general manager Kevyn Adams made it loud and clear the team was "open for business" and willing to discuss trades on just about every single one of his players.
Buffalo made a ton of moves this past offseason and quite frankly it just hasn't panned out. The team is out of the playoff picture in the East Division as they currently sit in last place. Meanwhile, the Penguins defeated the New York Rangers on Sunday and now sit in a tie for third in the East. Let's take a look at three players the Penguins should consider off the Sabres current roster:
Curtis Lazar, C/RW
The former first-round pick is playing just over 12 minutes of ice-time a night for the Sabres and is producing at a decent clip for the Sabres. The 26-year-old Lazar is making only $800,000 against the salary cap and is signed for next season. He's a character guy who has captain-like intangibles that any dressing room could benefit from. You'll never be able to wipe Lazar's smile off around the rink as his passion is worn on his sleeve.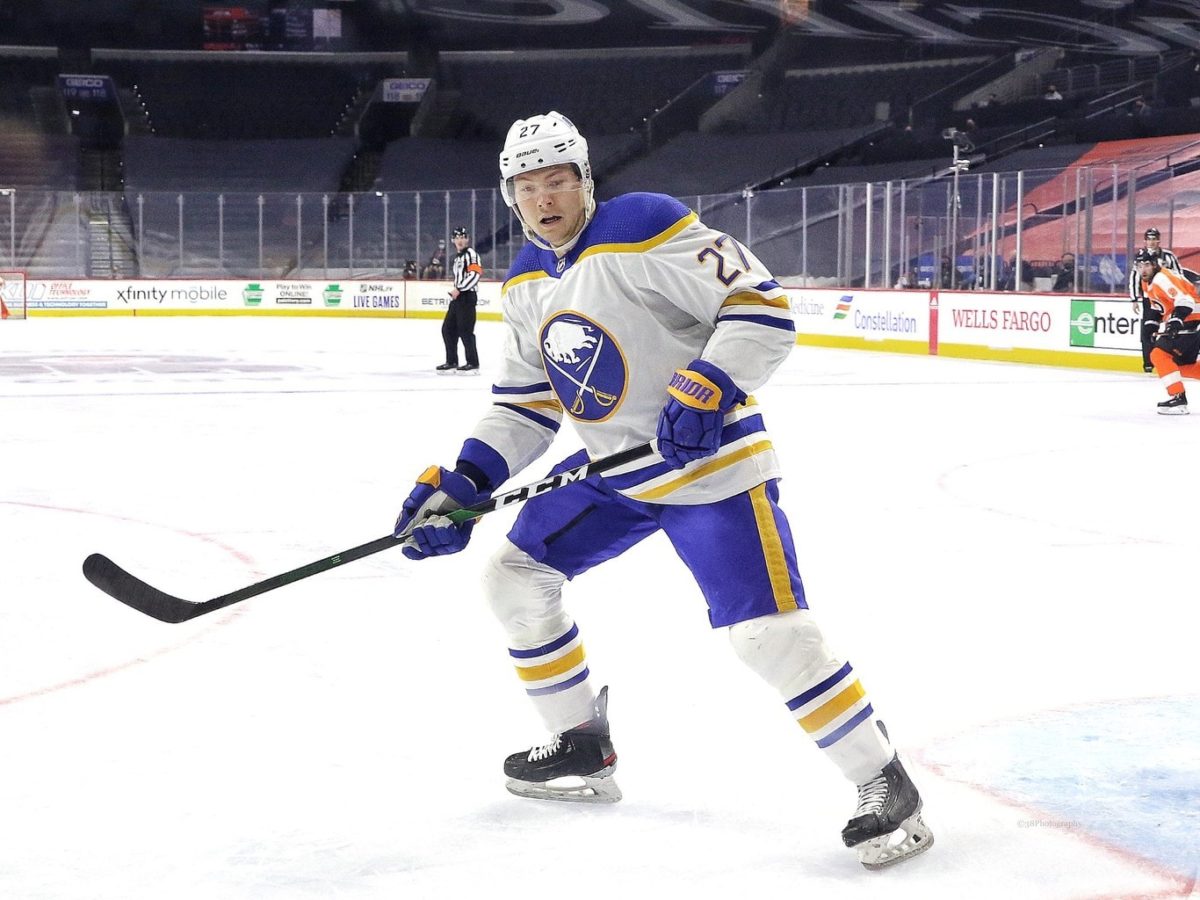 Don't let the friendliness fool you as Lazar leads all Sabres forwards in hits and as it stands today, would be ranked second on the Penguins in this category. He's also produced four goals and is better than 50% in the faceoff circle. Lazar played for Burke briefly in Calgary so there's a touch of familiarity with the player. The Penguins could benefit from having Lazar in their lineup.
Eric Staal, C
Staal is on the "back-nine" of his career as he headed to Buffalo before the season started, looking for some more ice-time and a chance to make an impact on a young team. Staal has a championship pedigree and has enjoyed himself a fine career that's included a Stanley Cup with the Carolina Hurricanes. So far this season the 36-year-old has produced eight points in 23 games while winning 112 faceoffs.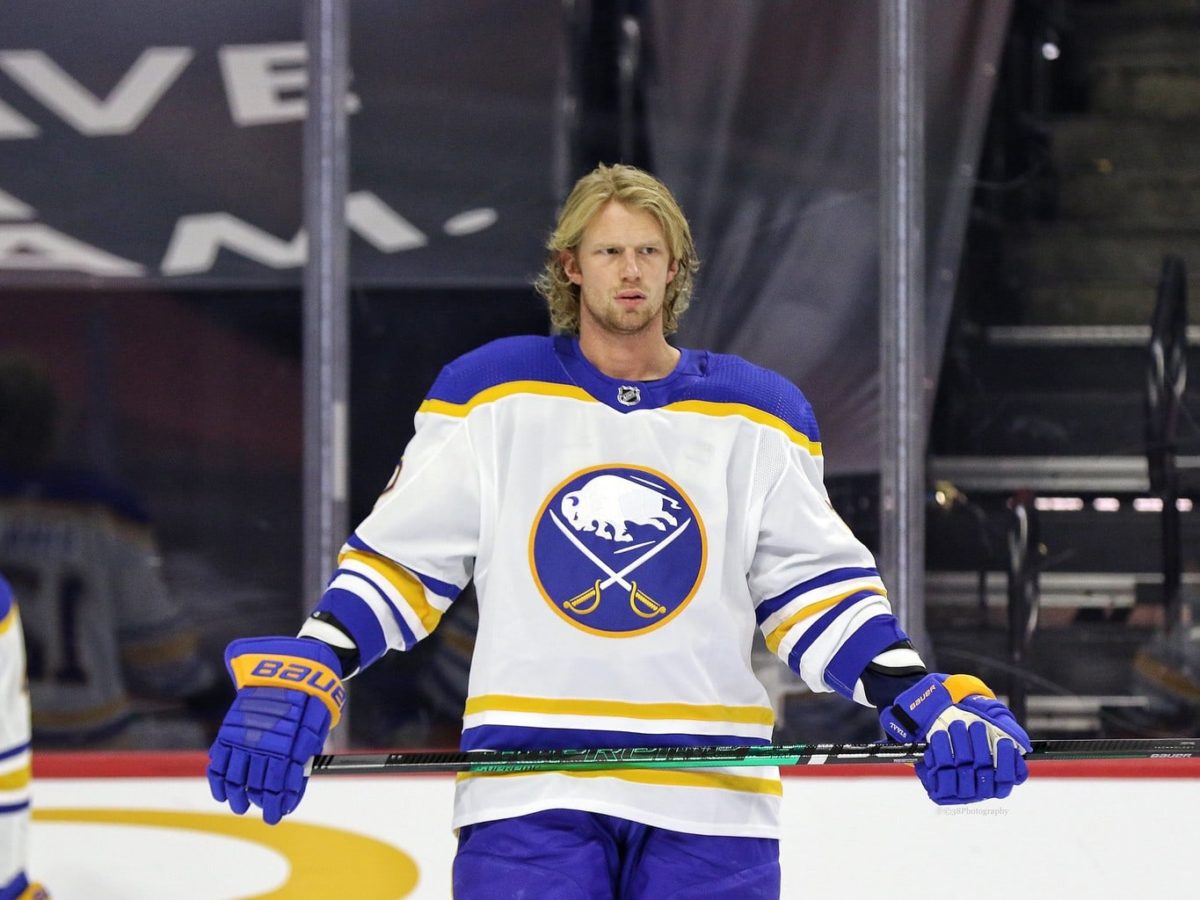 The biggest hurdle with acquiring Staal is his contract as he's making $3.25 million this season and holds a modified no-trade clause. Staal submits a list of 10-teams to the Sabres management on where he can block trades to, but playing for another chance at a Cup, alongside Sidney Crosby and company is surely something he'd take part in. If the Penguins can convince the Sabres to retain some of his remaining salary there's a chance a deal could work.
Riley Sheahan, C/LW
The ex-Penguin and long-time Red Wing could be welcomed back in Pittsburgh. The 29-year-old is a faceoff specialist who is a big body that can be tough to play against. He's only signed for this season at $700,000 so the Penguins could make him fit into their financials as we approach the April 12 trade deadline.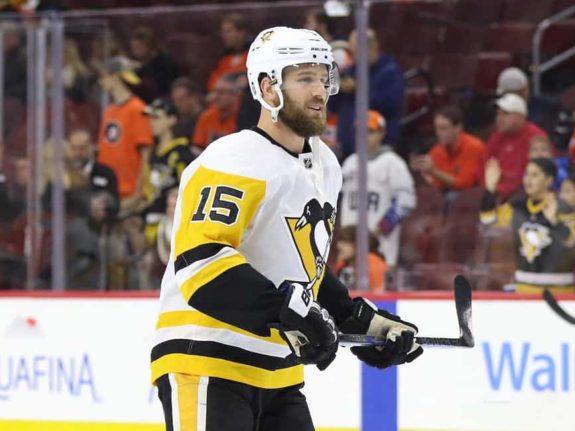 Sheahan would provide the Penguins with some more depth around the likes of the Sam Lafferty and Evan Rodrigues' of the world. While there's certainly so many flashier names on the Sabres, the Penguins can't take on massive contracts this season so don't expect them to be in consideration should the Sabres trade Jack Eichel, Taylor Hall or Sam Reinhart.
The Penguins are in the trade market looking to add to their group. Management has made it known to executives around the league they will remain in win now mode for this season. Don't expect any blockbuster moves before April 12, but there's certainly a chance the Penguins pull of a minor deal. It takes two to tango so keep an eye on Buffalo, the Sabres could easily become the Penguins' dancing partner.
---
---