Now that we've explored their top financially sound contracts, let's shift our focus to the Pittsburgh Penguins' most problematic deals for the 2023-24 season. These commitments are weighing the team down like deadweight, amounting to nearly $19 million and consuming over 22 percent of their total cap space. Considering the potential uses for such a significant amount of capital, redirecting it towards more effective resources could significantly alter the team's fortunes. There are five players that stick out as the main hindrances on the Penguins' books.
5. Casey DeSmith, $1.8 million
As the Penguins review their books and their goaltending options, the spotlight falls squarely on the underperforming Casey DeSmith. His deal looks increasingly expendable with the addition of a more cost-effective and younger backup Alex Nedeljkovic ($1.5 million) and the physically imposing, 6-foot-6 third-string goalie Magnus Hellberg who makes just $785,000. The addition of up-and-coming prospect Joel Blomqvist to the pro ranks this season adds further depth to the goaltending roster, raising questions about DeSmith's future with the team.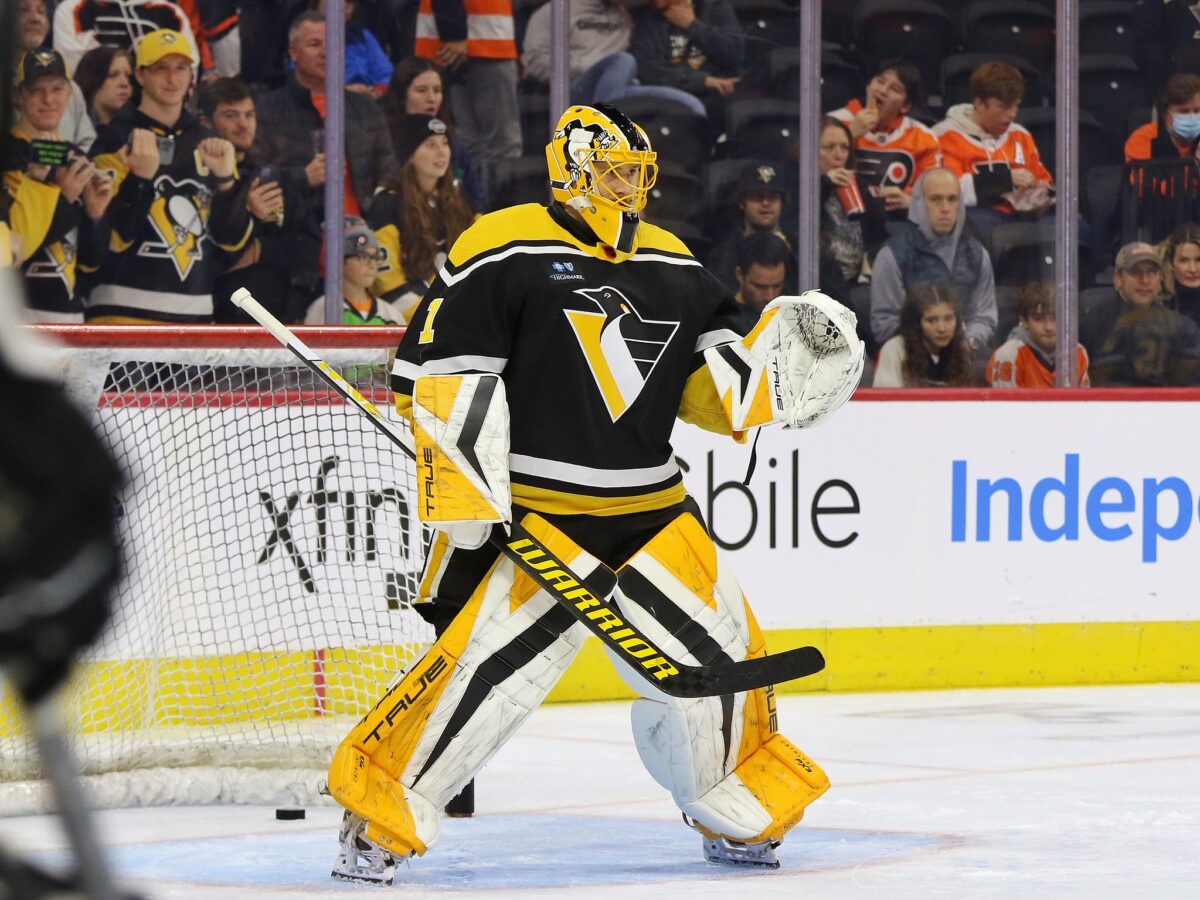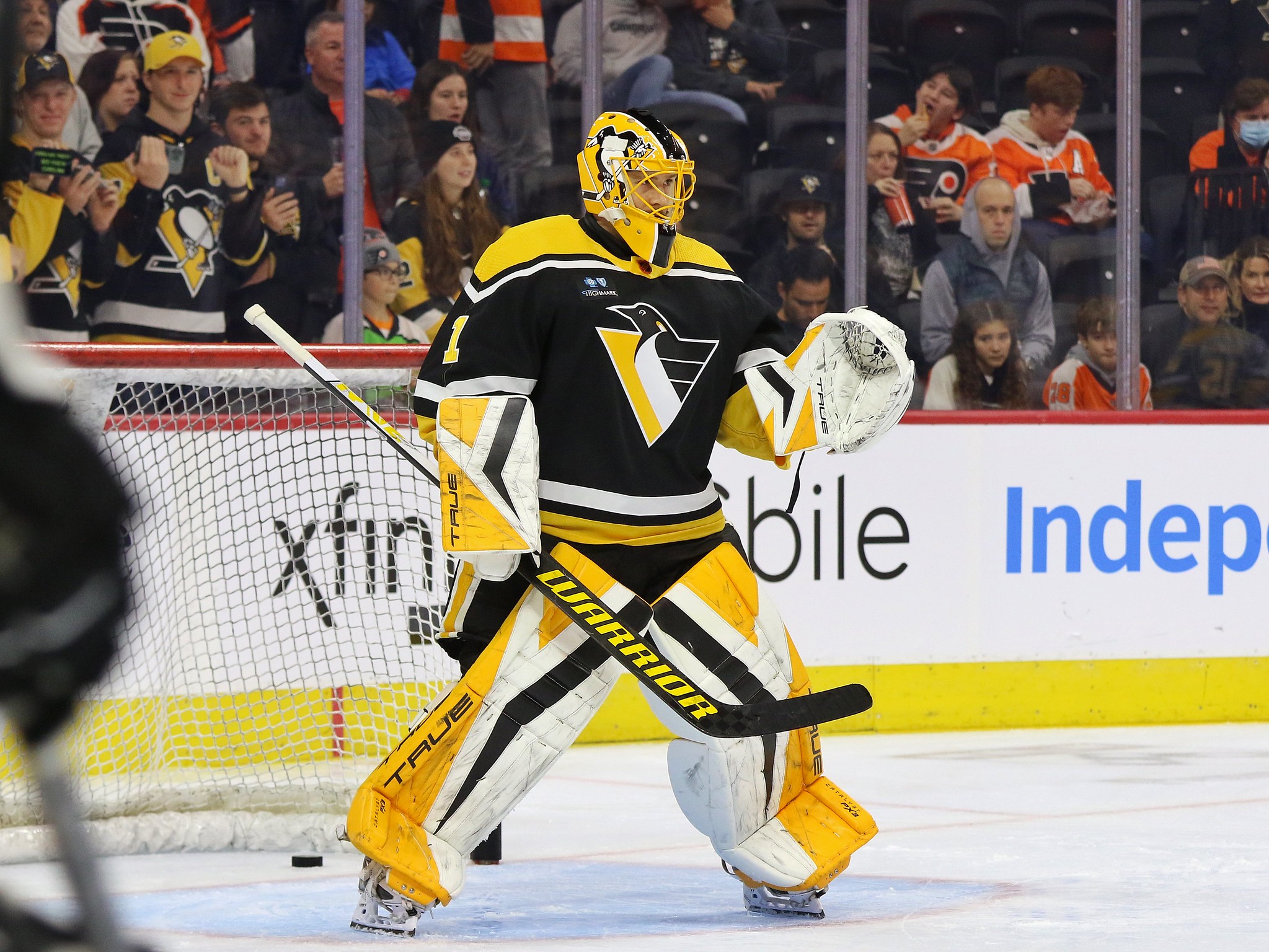 Over the last two seasons, DeSmith's goals-against average (GAA) has been on the rise, accompanied by a decline in his win-loss record, and he has been facing more frequent injuries. Comparing his performance to statistically similar goalies making significantly less than his $1.8 million salary, such as Charlie Lindgren ($1.1 million), Jonathan Quick ($825,000), Pheonix Copley ($1.5 million), and Samuel Montembeault ($1 million), who all have corresponding records, save percentages, or GAAs, it becomes evident that this deal may have surpassed its expiration date. His contract is absorbing 2.2 percent of the team's cap resources, which isn't a tremendous drain, but it's much more than necessary for his spot and money that could be better utilized for other needs.
4. Jan Rutta, $2.75 million
Jan Rutta's debut season with the Penguins proved lackluster as he ranked sixth in points among defensemen, placing him last among the regular defensive corps. His assists and overall point production dropped by half compared to his previous season's performance, and he was sidelined for 26 games due to injuries. His stats align with him being a defensive-minded third-pairing veteran like Chad Ruhwedel, who earns just $800,000, rather than a middle-six mainstay with a salary of $2.75 million. The sole factor differentiating their pay grades is Rutta's pair of Stanley Cup rings earned during his time with the Tampa Bay Lightning. 
---
Latest News & Highlights
---
The Penguins are currently paying Rutta a steep $1.95 million "Cup premium" for the performance of an average bottom-pair defenseman. Such an overpayment is not an expenditure a competitive team can make. He must either significantly elevate his performance beyond recent levels to justify his cost, or Pittsburgh needs to explore options to part ways with him to make room for more efficient players.
3. Jeff Carter, $3.125 million
Jeff Carter's position as the oldest player on the team, coupled with his declining performance and limited physical abilities over several seasons, highlights the need to trim his substantial 3.7 percent chunk of the Penguins' cap space. However, a no-movement clause in his contract inhibits the team from directly addressing this issue unless he decides to retire. Nevertheless, they can still reevaluate his role on the team.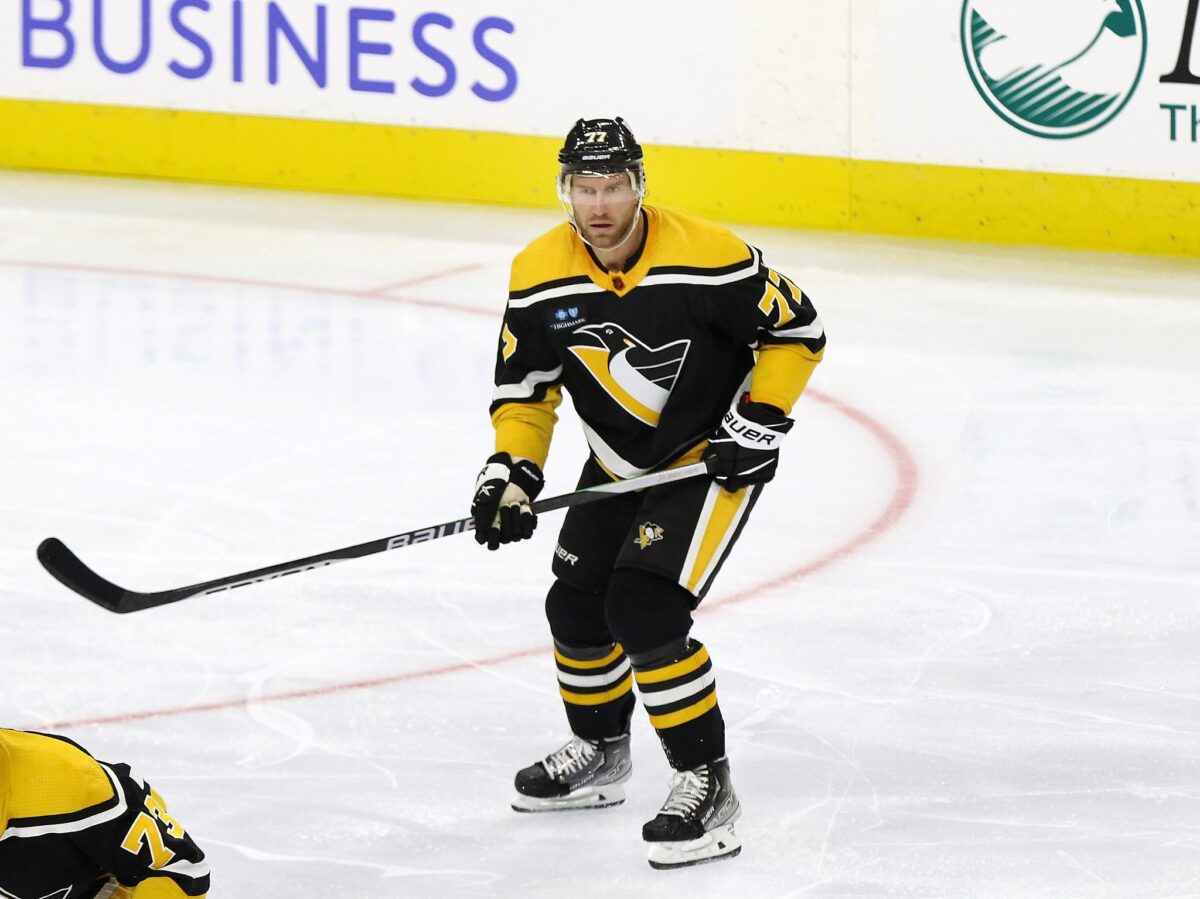 As the Penguins' "shutdown" third-line center last season, Carter may have been burdened with oversized responsibilities that contributed to his disappointing performances. He has struggled when deployed in key game situations that he's no longer suited for. To mitigate his costly impact on the team, the coaching staff should consider reducing his playing time or transitioning him to a less critical position on the wing. By making these adjustments, it might make him less of a financial burden and reduce his negative impact on their overall fortunes.
2. Jeff Petry, $6.25 million
The crucial concern surrounding Jeff Petry is his price compared to his output. As the Penguins' most expensive defenseman with a salary of $6.25 million, he commands an elite player's salary even though he only serves as a steady top-four contributor. Despite not playing on the top pairing for most of last season, he is still receiving number-one defenseman money in quite an inefficient arrangement. Although his offense prowess is supposed to be his bread and butter, he managed just five goals last season, a number matched by rookie Pierre-Olivier Joseph, who played considerably less ice time.
Petry's 26 assists were only slightly ahead of Brian Dumoulin (24) and Marcus Pettersson (23), both of whom have much more affordable contracts. There is nothing in his performance that justifies him receiving the top defensive salary on the team. Offloading that contract might be the biggest hurdle the Penguins face as they try to clean up their financial ledgers. His performance for his cost is inordinately out of sync to an illogical degree, eating up almost eight percent of the team's overall cap space. Whether Pittsburgh will find another franchise that they can talk into taking him off their hands is another problem altogether though.
1. Mikael Granlund, $5 million
The number one spot for the worst contract is the easiest of them all and belongs to Mikael Granlund, who has been a dreadful acquisition for the Penguins considering his hefty price tag. Since joining the team, his performance has been one of the worst among high-dollar trade procurements in their recent history, as he registered only one goal and four assists in 24 games played.
What makes his contract even more concerning is that he costs as much or more than fellow Penguins players like Rickard Rakell, Reilly Smith, Ryan Graves, and Marcus Pettersson. Bryan Rust's salary is only slightly higher by a little more than $100,000. Those are All-Star players that are firmly in the team's top two lines at their positions. Given the substantial investment in Granlund and those value comparisons, his output has been bitterly disappointing and is certainly holding them back from wiser alternative expenditures.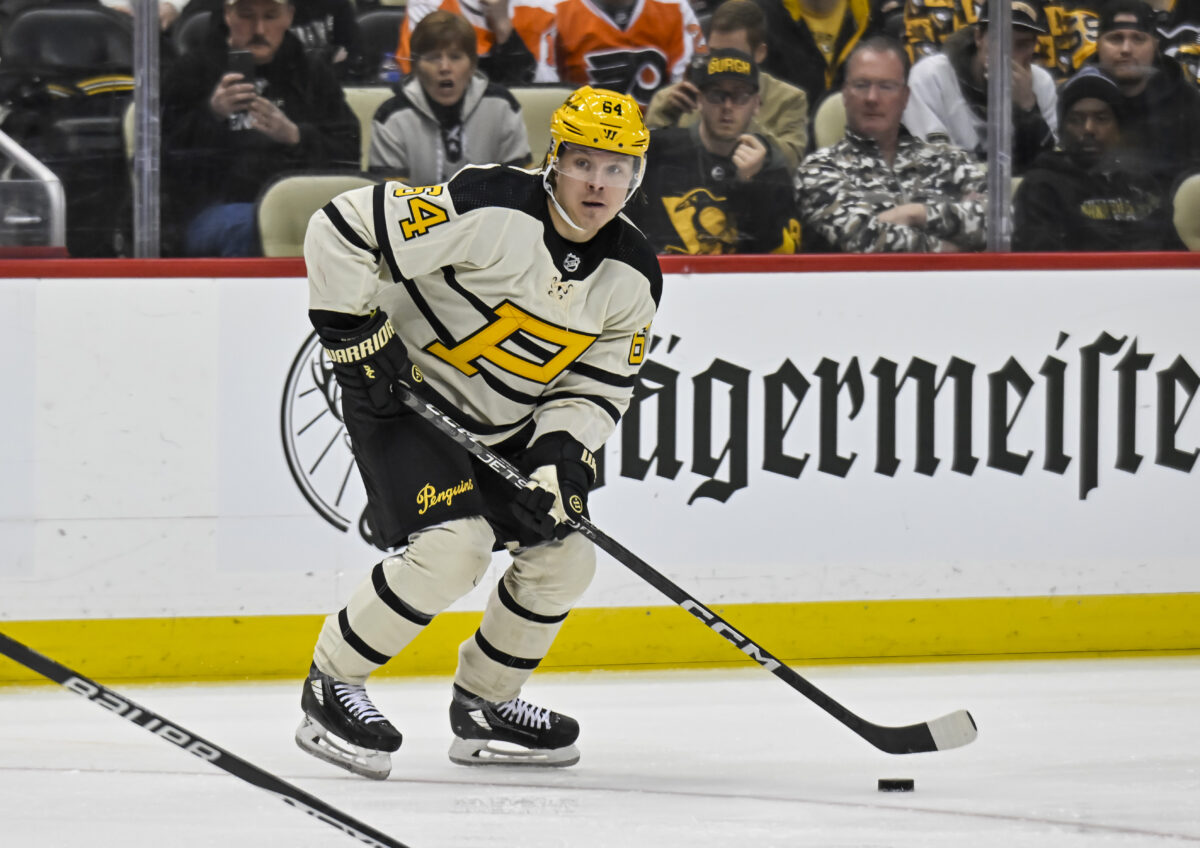 Moreover, with the Penguins' new additions this summer, Granlund's future roster spot is uncertain. There are several other bottom-six centers like Noel Acciari, Lars Eller, and Jeff Carter on the team, and only two available spots for the four players to compete over. This raises the possibility of having to sit a $5 million player in the press box. Considering his shaky place in the lineup, price, and underwhelming performance so far in Pittsburgh, Granlund's is the worst contract on the team by a wide margin. The Penguins must do whatever they can to move on from it as quickly as possible.
There are several overarching themes on this list that seem to highlight some of the underlying causes of their souring values. Firstly, every player listed is at least 31 years old, indicating that age and the significant playing miles that come with it are probably a factor. The presence of recurring injuries among multiple names here isn't a coincidence either and seems to support that conclusion. These players also lack star talent to fall back on as their ages increase, yet still come with substantial costs which means the likelihood of them living up to their deals is low. 
Another notable aspect is that four out of the five players were acquired by the widely criticized former general manager, Ron Hextall. His roster choices have become a significant barrier to the team's progress, and undoing the damage he has caused will be a crucial challenge in returning to their winning playoff ways. While these qualities stand out, they also provide the team with a roadmap for improvement: shifting towards a younger roster and parting ways with Hextall's chosen players can pave the way for the Penguins to once again rise to the top of the league's standings.