With the trade deadline just weeks away, teams are discussing which moves they hope to make on or prior to March 3, and the Pittsburgh Penguins are no different. Despite currently being a point outside of the final wild card position in the Eastern Conference, the Penguins are hoping to bolster their lineup in hopes of not only making the playoffs but going on a run once they get there. That said, adding any sort of help won't be easy, as they have just $1.22 million in cap space, though they may have a plan to free up some more.
According to a Tuesday report from Pittsburgh Hockey Now, the Penguins have let teams around the league know that defenseman Jeff Petry is available. The 35-year-old is in his first season with the Pens after being acquired this offseason from the Montreal Canadiens and has two additional years remaining on his contract with a cap hit of $6.25 million.
Related: 3 Potential Landing Spots for Nashville Predators' Ryan Johansen
---
Latest News & Highlights
---
By no means has he played poorly for the Penguins, as he has 19 points in 40 games while averaging nearly 23 minutes per game in ice time. However, his cap hit is second on the team to only Sidney Crosby, which has resulted in him being on the block. Given how good of a player he still is, several teams will likely have intrigue. Here are three that could serve as fantastic fits.
Edmonton Oilers
The Edmonton Oilers have been linked to seemingly every defenseman available this season, so what's one more to the list? After early season reports that they were more in the market for a stay-at-home blueliner, that has since changed, as their top players have told management they would rather add someone who can move the puck up the ice.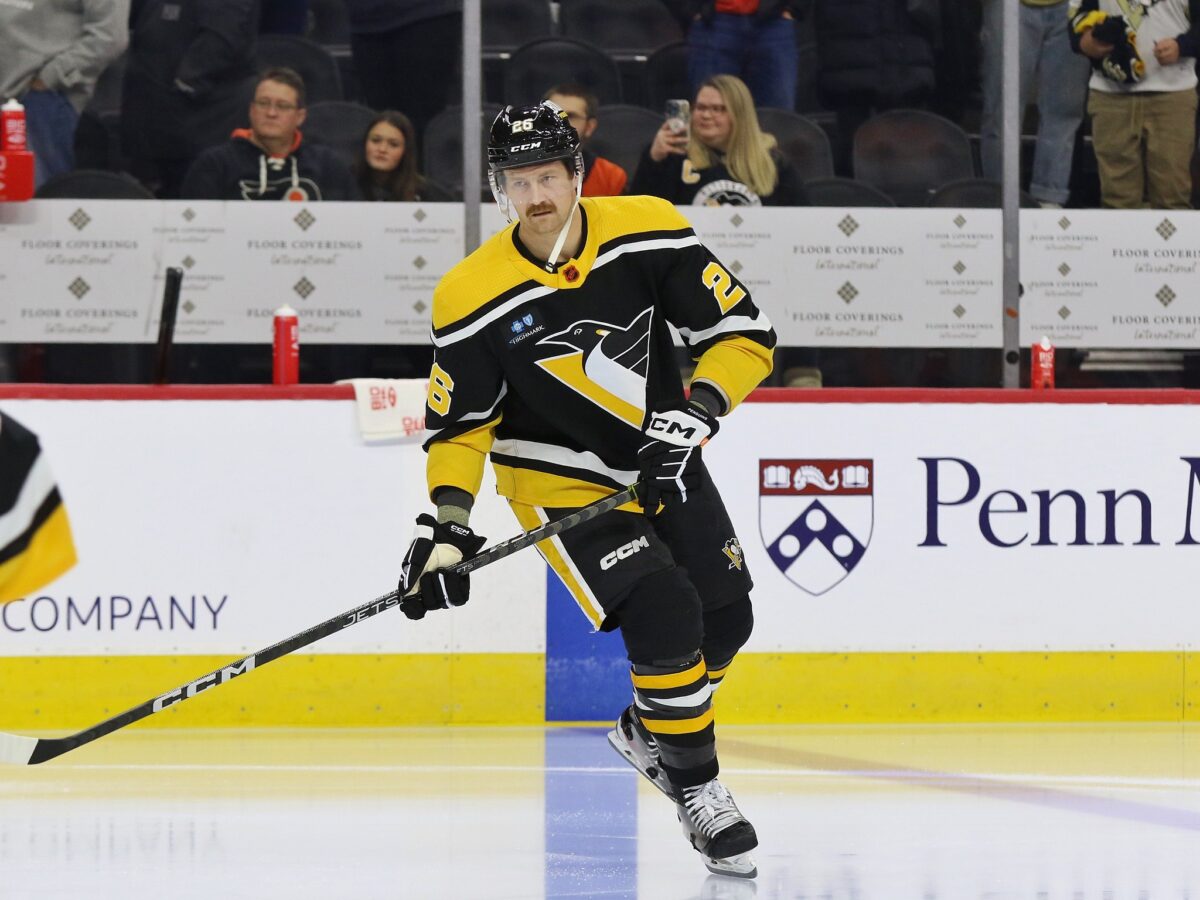 With that suggestion from players, the Oilers have since been linked to higher-skilled defensemen such as Jakob Chychrun and, more recently, Erik Karlsson. Both of those trades have proved difficult to make, the former due to the cost and the latter the salary implications. Due to the complications, Petry may be a more suitable target.
While his offensive skills may not be as impressive as Chychrun and Karlsson's, Petry is an offensively gifted blueliner who topped the 40-point mark in four straight seasons from 2017-2021. On top of that, he has ties to the Oilers, having spent the first five seasons of his career with them. Things at that time didn't end so well, but the entire makeup of the team, including management, is different than it was at the time he departed.
Detroit Red Wings
This offseason, the Detroit Red Wings had reportedly reached out to the Canadiens regarding Petry. Clearly, a deal never worked itself out, but they had shown interest nonetheless. On a young team with up-and-coming defensemen such as Moritz Seider, Filip Hronek and prospect Simon Edvinsson, Petry could be the perfect veteran to help guide them along.
At this time, the Red Wings are rotating players such as Robert Hagg, Jake Walman and Jordan Oesterle in and out of their back end. It goes without saying, but Petry would provide a massive upgrade in that regard. His cap hit wouldn't prove to be an issue at all this season, as Steve Yzerman has over $22 million at his disposal.
Where things could get a bit more interesting here are in the final two years of that deal. The Red Wings are still looking to re-sign Dylan Larkin, who could command as much as $9 million per year. Tyler Bertuzzi is also in need of a new deal and will likely see an increase from his current cap hit of $4.75 million. That said, there should still be plenty of room for Yzerman to work with if he wishes to get this deal done.
Vancouver Canucks
The Vancouver Canucks need to improve their blue line. While adding Ethan Bear on the right side from the Carolina Hurricanes was a good start, the job isn't anywhere near finished. Petry would help elevate them a ton in this regard and likely wouldn't cost them a whole lot to do so.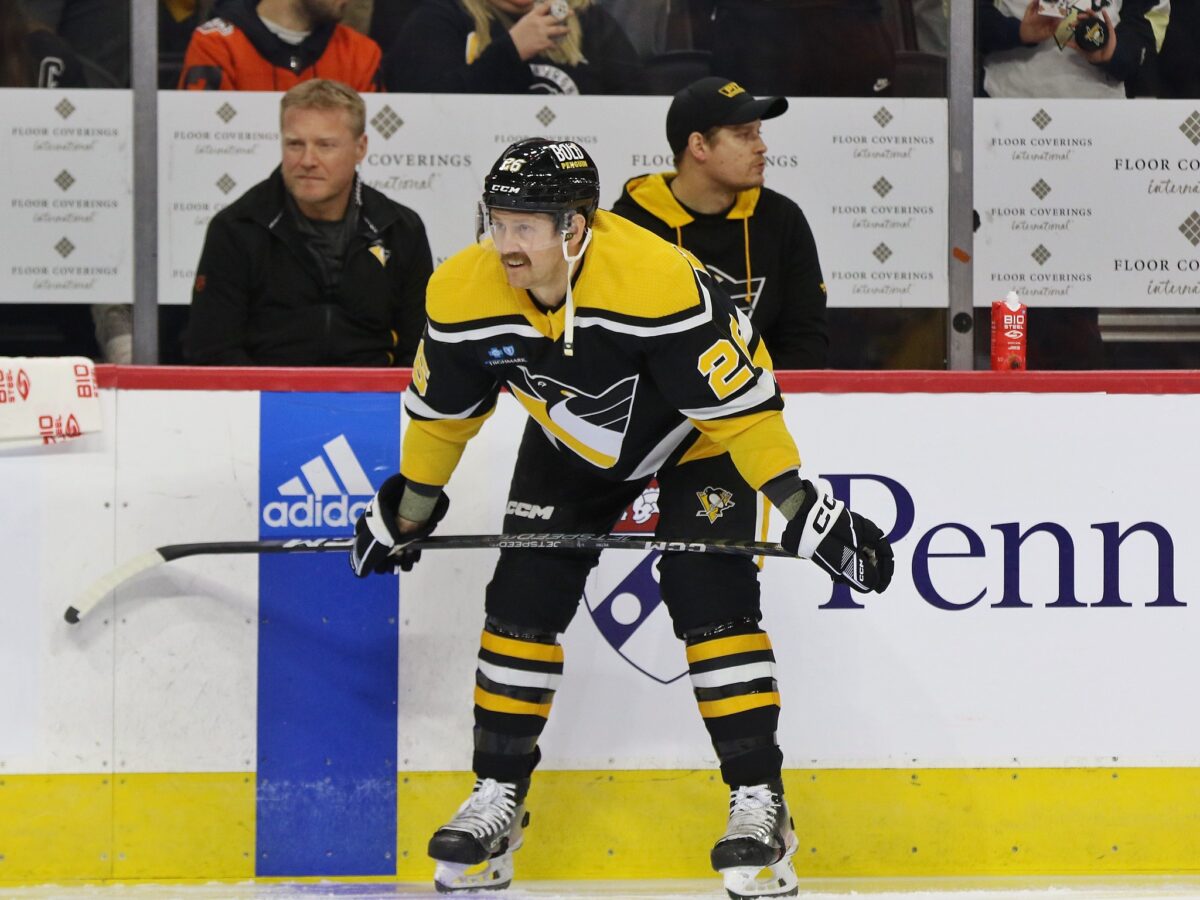 From a cap perspective, the Canucks do currently have the space to make this deal however they want, though the Pens may try and take Brock Boeser back. There have been rumors this season that the 25-year-old winger is on the block, and he has a very similar deal that has two additional years remaining at a $6.65 million cap hit. The Pens may have to add more in this situation if they wish to make this deal, but it may be worth it, as there's no denying Boeser would provide a significant boost to their offense.
Petry Has Major Control of His Fate
While he doesn't have full control over where he will go, Petry does have a 15-team no-trade clause in his contract, which gives him plenty of power in any potential deals. It could also make things difficult for the Pens, who may lose some leverage in any possible discussions depending on who may be interested. That said, there are likely a number of teams Petry would accept a trade to who would be interested in adding him, as he continues to be a legitimate top-two-pairing defenseman. He will be an interesting name to keep an eye on as the deadline approaches.
---
---