The Nashville Predators are off to a poor start, and the fanbase isn't happy about it. Rightly or wrongly, a lot of the blame seems to be pointed at head coach John Hynes. However, even when it's not the coach's fault, sometimes a change is needed to shake things up and put a different voice in the ears of the players. Whether the Predators make a change in the hopes of an epic run or play the long game and hope for a quick re-tool or rebuild, there are plenty of coaching options on the market.
Related: Predators Need to Re-Evaluate Relationship with John Hynes
Working against the Predators is that they are a small-market team that hasn't spent to the salary cap ceiling. They may not want to rush to fire Hynes and still have to pay his full salary on top of the expense of a new coach (and perhaps some new assistants as well). It's also unclear what kind of quarantine measures might impact the arrival of a new hire, as we have already seen some debuts delayed due to the pandemic security measures. However, if general manager David Poile wills a change, there will be a way to hire the fourth head coach in Predators history.
The Recycle Option
It seems like there are only 40 people who are allowed to coach in the NHL at any given time. No team deviates much, and despite poor results, if someone has coached in the NHL before, they will likely get another three chances before they're crossed off the list. A few of these names are on the market and might be a fit for the Predators. Newly available Claude Julien (who was fired by the Montreal Canadiens on Wednesday) will probably be considered for a short period of time, but recency bias will likely keep him out of a job until at least the summer.
Gerrard Gallant and Bruce Boudreau check most boxes for the Preds. Both have earned league-wide respect, though despite coaching some excellent teams over the years, neither has ever won the Stanley Cup. Boudreau has a bit of a reputation for not being able to get his team over the hump in Game 7s but has otherwise had a lot of coaching success managing various styles, though he is perhaps best known for his team defense. He was fired from his most recent post with the Minnesota Wild just over a year ago but has shown interest in coaching again at the NHL level.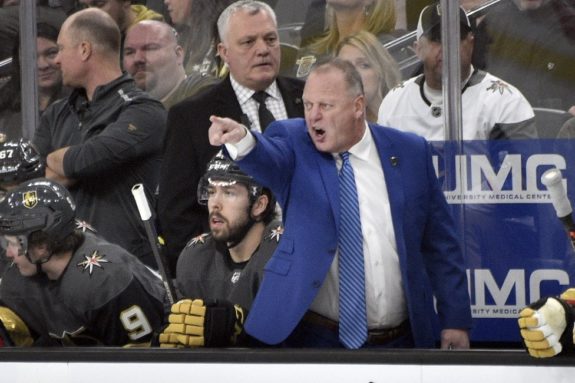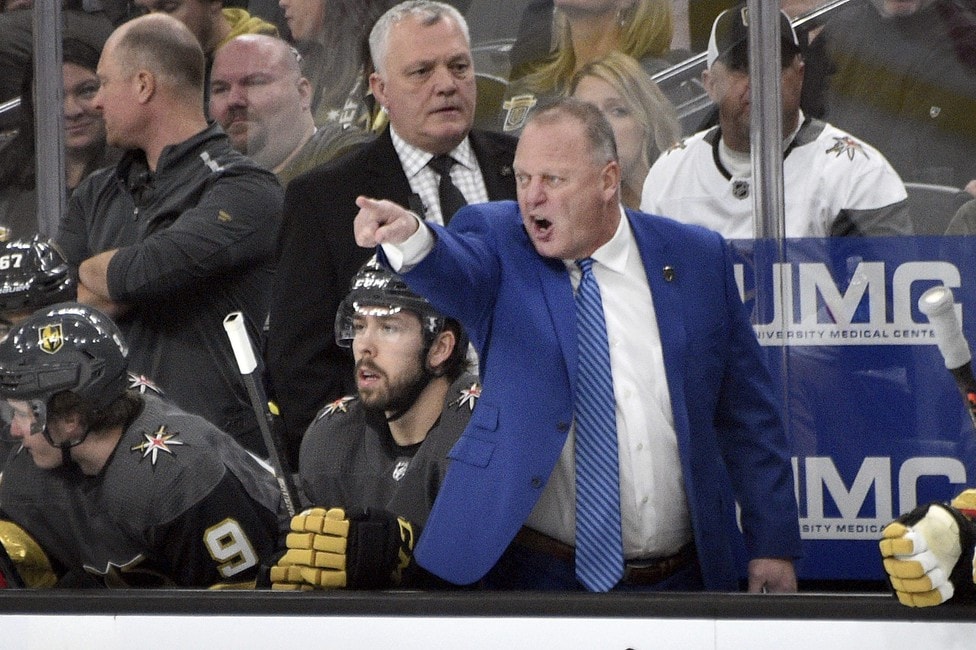 Meanwhile, Gallant was unceremoniously dumped on the curb by the Florida Panthers in 2017 but has shown some excellent playoff success with the Vegas Golden Knights. He is generally regarded as the best head coach available at the moment. If he was interested in joining the Predators, they would have to seriously consider it, as top-ten coaches in the NHL aren't often sitting around and waiting for an offer.
Hoping Lightning Strikes Twice
Everyone knows the story of the St. Louis Blues, who were in last place in the NHL on New Year's Eve of 2018 after firing their coach six weeks before. From there, they brought up goaltender Jordan Binnington, and a few months later, they won the Stanley Cup. Their coach during that time was former Philadelphia Flyers head coach Craig Berube. He is still with the Blues, so in order to catch lightning in a bottle, the Predators would have to look to another head coach recently let go by the Flyers in Dave Hakstol.
Hakstol coached the Flyers to a positive points percentage in three straight seasons, and they made the playoffs in two of those years. He was fired shortly into the 2018-19 season after the team started slow, but his fate was sealed after the general manager was fired a few weeks before. Hakstol did a lot of good with the players he had, and some of them saw a lot of growth and even a couple of career years under his tutelage. The Predators have a similar make-up of veterans who need a fresh start and a few youngsters in need of some direction, and overall, the team would likely benefit from Hakstol's style.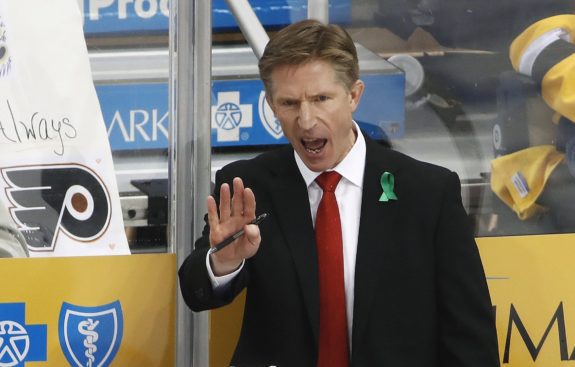 With the Flyers, Hakstol preached a fast and aggressive game, but in his time off from coaching, he hasn't been stagnant. The Alberta native has spent some time in Sweden on a coaching exchange program, where he was hoping to add some tools to his coaching arsenal. 
"Hockey is hockey. There are new and different ideas all the time. There are various ways to be successful. For me, it is an opportunity to be learning something new from good people and maybe discover something new that can work for me. That's what this is."

Dave Hakstol, 2019
Hakstol would be an excellent fit for the Predators, as someone who can bring in new ideas, new solutions, and an aggressive style that the roster would thrive under.
The Rebuilding Path
No matter the type of rebuild, the 71-year-old Poile will likely be at the helm of the Predators' ship. Who Poile chooses to guide the roster through this phase should be someone who can connect with the players, help with their development, and instill enough confidence to grow into a winning culture. The problem with many rebuilds is that teams struggle for so long that trying to climb the standings becomes extremely difficult. Poile should avoid that path, and there are a few coaching options that could check all the boxes through a transition period.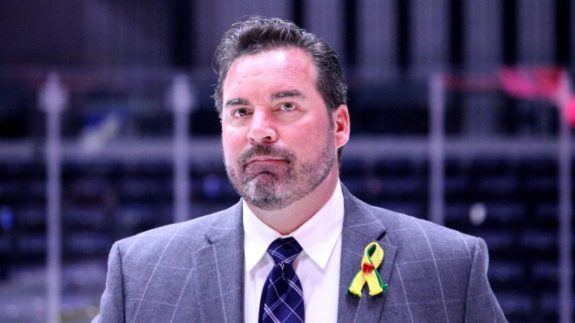 Todd Nelson's only NHL head coaching experience is as interim coach of the Edmonton Oilers after Dallas Eakins was fired, and the franchise was on its way to winning the Connor McDavid lottery. His resume at the NHL level looks a little better when you consider he is now an assistant coach with the Dallas Stars (hired in 2018), but the AHL accolades are all there; he has eight consecutive seasons with a winning record, one Calder Cup championship as head coach, and another as an assistant. Nelson draws praise as a player development coach and would be an excellent option to navigate a few tough years with a restructuring team.
However, perhaps the most likely hire is someone who Poile won't have to look very far to find. In fact, he's already under contract with the franchise. Milwaukee Admirals coach Karl Taylor was named the top AHL head coach in 2019-20 and is currently without a position as the Admirals opted out of this year's AHL season. He is already familiar with the Preds' system, has done an excellent job with their development, and has been successful in both the regular season and playoffs. A familiar face might be just what the Predators need right now and as they grow through a possible rebuild.
In the end, it all boils down to the fact that the Hynes experiment of being stuck in the mushy middle and barely being able to beat the Detroit Red Wings needs to end. No matter what direction the Predators go, they have a multitude of coaching options that can help the team get there. Just as long as Poile picks the right coach for the direction that he envisions for the team. Hiring one of the recycled coaches for a rebuild would likely be just as bad as not making a move at all.
---
---