Carey Price is the backbone of the Montreal Canadiens and without him, the chances of the Habs being where they are now — heading to the second round of the playoffs — is slim to none. We also can't understate the importance of the gold medal that he earned in the Sochi Olympics; his confidence is likely at an all-time high, which only enhances the likelihood that the Canadiens are a serious force to be reckoned with for the 2014 Stanley Cup.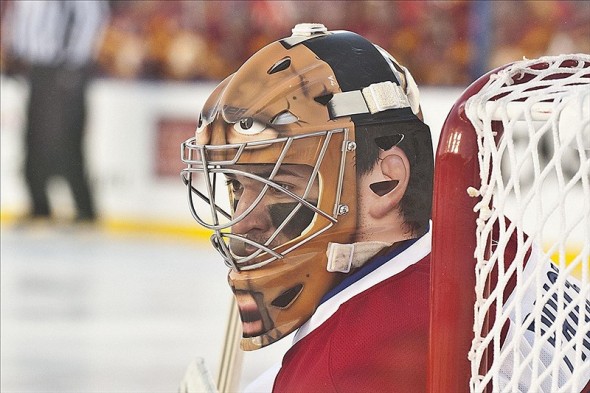 This was to be expected of Price though, right? He was the fifth overall pick in the 2005 NHL Entry Draft (aka the Sidney Crosby Draft), one of only two goalies taken in the first round that season (Tuukka Rask, Toronto 21st overall). All of the people into fancy stats and the such will tell you his numbers are nice, but not great, not elite. Believe what your eyes see, with him the Canadiens are a threat, without him they aren't. Price has had a brilliant start in the 2014 Stanley Cup Playoffs in the four consecutive wins against the Tampa Bay Lightning; he also hasn't worried and won't have to worry about Jaroslav Halak taking any starts away from him as Montreal waits for a second round opponent.
Back in December the Hockey Writers sat down with Carey Price after a game in New Jersey and talked about how he reached the world class level he is at now and what it's like to play in Montreal for one of the league's most historic franchises.
The Hockey Writers: How do you deal with the media scrutiny that comes with playing in Montreal and continue to perform at a high level?
Carey Price: I just play hockey man. That's all you can do, is worry about what you can control; the way you practice gets you prepared for a game.
THW: What's the experience like playing in the playoffs in such a hockey-mad city?
CP: It's a pretty electric atmosphere; it's a fun time of the year to play.
THW: Are there any shooters in the league that you know have scored on you often when you head into a game?
CP: I don't really keep tabs on guys; it doesn't matter who's shooting the puck. I just want to stop the puck, that's the mentality I have.
Some of Carey Price's most memorable saves against guys he doesn't keep track of since joining the NHL in 2007-08:
THW: Playing goaltender is kind of a crazy job; people are shooting pucks at you at a high rate of speed. Can you talk about how you got to this level?
CP: Repetition is everything; it's all about practice habits and I think if you have good practice habits it definitely helps. We're padded pretty well and a goaltender's equipment is pretty special. Each individual goaltender they tweak things the way they want it.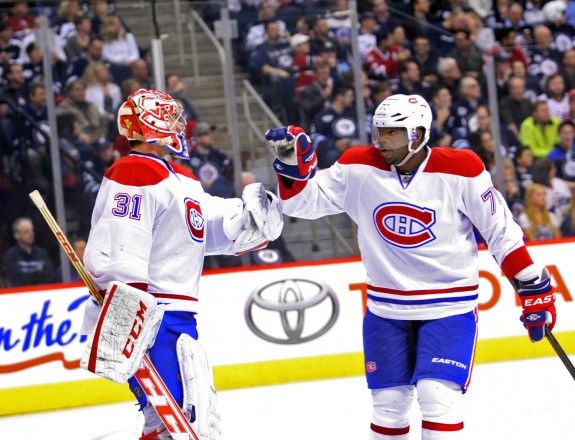 THW: You & Peter Budaj are entering your third season as a puck-stopping duo with the Habs, what's it like to work with him?
CP: He's one of the nicest people I've ever met; he's an honest, hard-working guy and deserves all of the success he's been having.
Dan Rice can be reached via Twitter: @DRdiabloTHW or via Email: drdiablo321@yahoo.com