The New York Rangers put together an impressive 47-22-13 record this season but they have a tough first-round matchup with the rival New Jersey Devils who are a very skilled and fast team. The Blueshirts will need their fourth line and gritty defensive defensemen to step up in the series.
The Rangers' Fourth Line
Last year the Rangers made a run to the Eastern Conference Final but their fourth line was a weakness for much of the postseason. Tyler Motte missed five games in the first round against the Pittsburgh Penguins due to an upper-body injury and Barclay Goodrow missed 11 games with a fractured ankle. Additionally, Ryan Reaves provided toughness but wore down and struggled against the Tampa Bay Lightning in the Eastern Conference Final.
This postseason the Rangers do not have an enforcer in Reaves but they have three good defensive forwards who have developed chemistry in Motte, Goodrow, and Jimmy Vesey. They have also all chipped in offensively as Motte has five goals and five assists in 24 games since the Blueshirts acquired him at the trade deadline, Goodrow has 11 goals and 20 assists, and Vesey has 11 goals and 14 assists.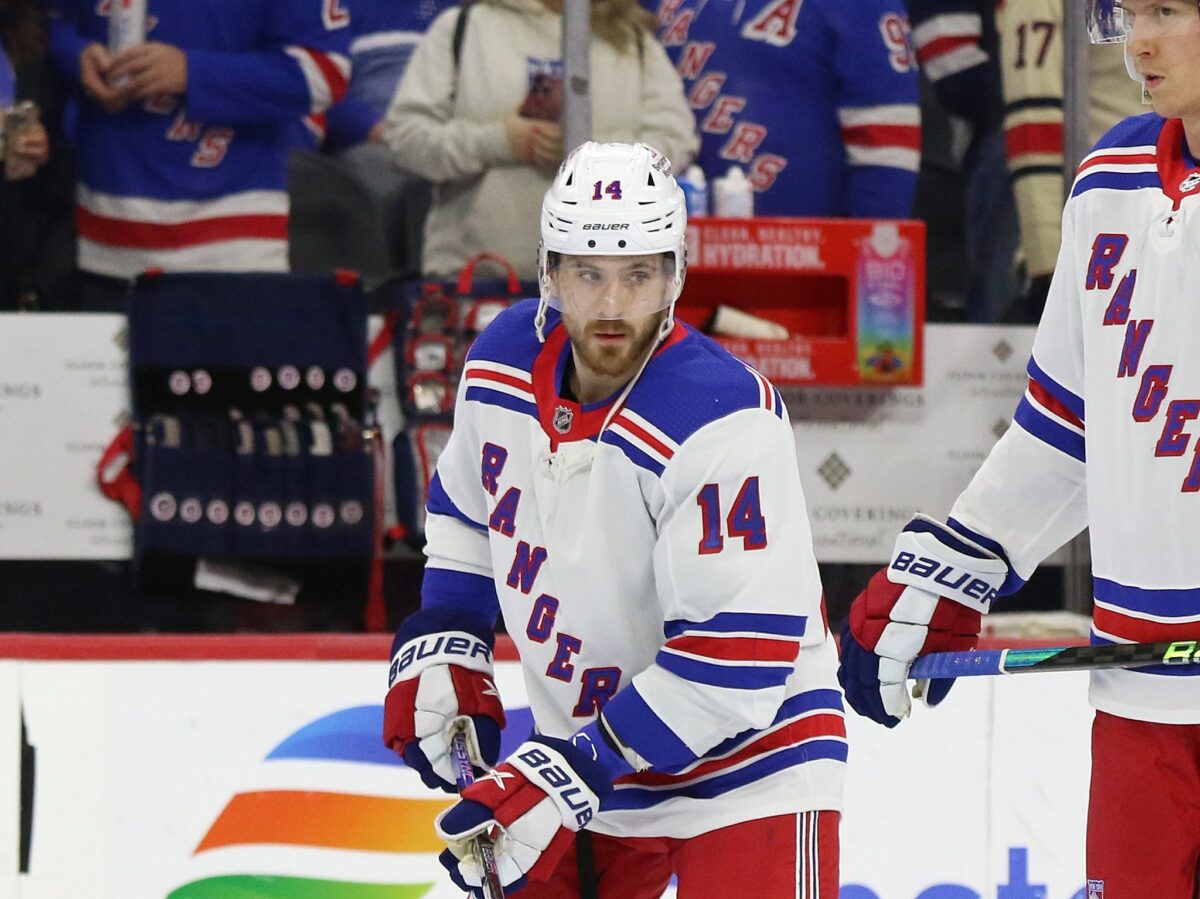 The Rangers need their fourth line to play important minutes against the Devils' skilled players and keep them from scoring. They can provide a big boost if they set the tone physically, forecheck, and create havoc in the offensive zone.
All three members of the fourth line are also important penalty killers. The Rangers need all of their penalty killers to use their speed and reach to keep the Devils out of rhythm. Motte, Goodrow, and Vesey also have come up with some important blocked shots during the regular season and they can certainly provide a spark by blocking shots in this series.
The Rangers' Gritty Defensemen
In addition to the Rangers' strong fourth line, they have a lot of gritty defensemen in Jacob Trouba, Ryan Lindgren, Braden Schneider, and Niko Mikkola. Trouba and Lindgren have both played very well as top-four defensemen and will have to defend well against the Devils' star forwards Jack Hughes, Nico Hischier, Jesper Bratt, and Timo Meier. They will have to clear the front of the crease and help out star goalie Igor Shesterkin.
Related: Rangers' Formidable 4th Line Needs to Pick it Up
---
Latest News & Highlights
---
The Devils averaged 3.52 goals per game which is fourth-best in the NHL. Though the Rangers were often able to play a wide-open style and outscore their opponents, it will be very tough to do so and outscore New Jersey in this matchup.
The Rangers' top four defensemen have proven to be reliable throughout this season as well as last postseason. However, last year the team's third defense pair struggled in the playoffs with Patrik Nemeth playing poorly and then getting benched in favor of veteran Justin Braun.
The addition of Mikkola at the trade deadline helped the Rangers this regular season as he played well alongside Adam Fox with Lindgren out for a few weeks. Schneider has also played well on the third pair with Mikkola since Lindgren returned to the lineup on April 5.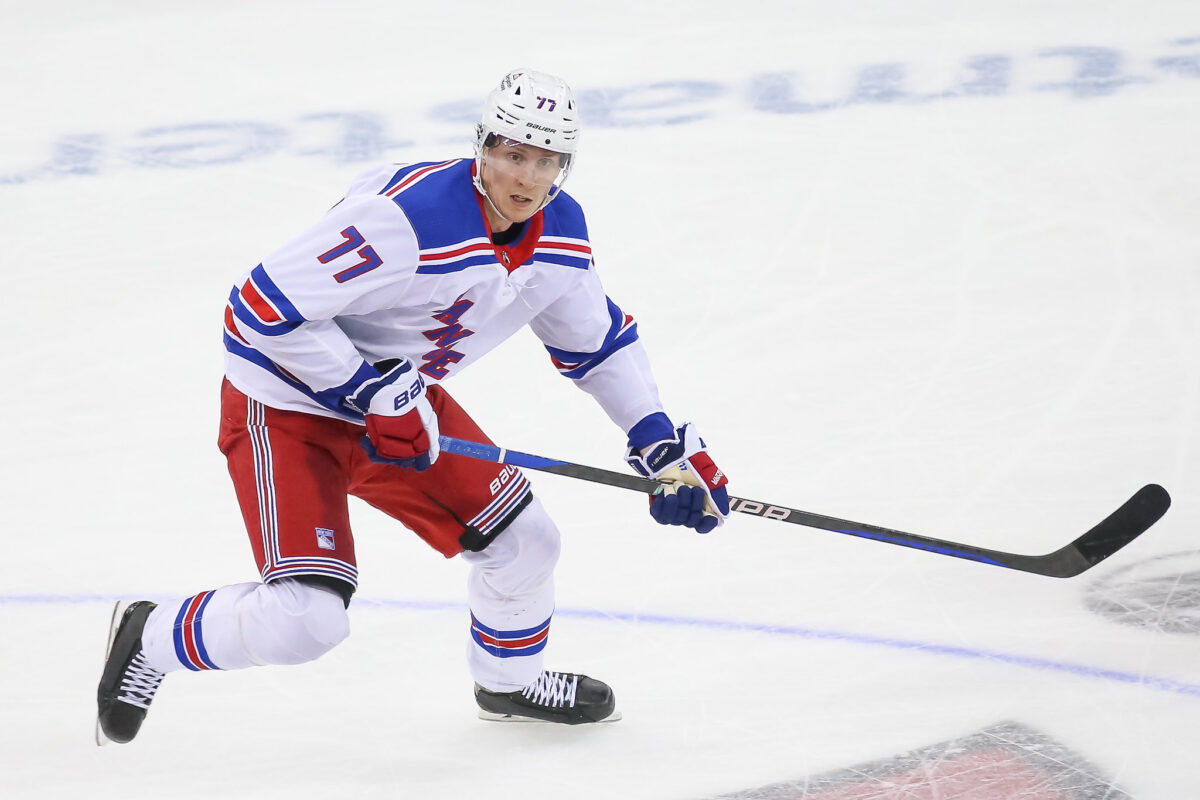 After the third defense pair proved to be a weakness last postseason it could actually become a strength this year. Schneider is just 21 years old but already has playoff experience, and had a solid regular season. Mikkola is a big upgrade from Nemeth and though he does not provide much offense he is a strong defender and a surprisingly good skater.
For the Rangers Moving Forward
Though the Rangers have a lot of star players on their roster, they will also need strong defensive play from their grinders in order to beat the Devils. They need to commit to defending and playing with physicality to contain New Jersey's stars.
During the regular season, the Rangers relied heavily on their skill to win games, but in the playoffs they will also need to show some grit and it is time for their grinders to step up.