It's never too early to start talking about the upcoming NHL draft, is it? I personally do not think so. Beginning on June 21, 2021, it is my absolute favorite time of the year. You get to look at these young superstars and get a first-hand look at where they might land, and, even more importantly, what they might become.
Amateur scouts around the world work tirelessly searching for the young talent that might bolster their NHL clubs. While some make the transition with ease almost immediately, more often than not, especially defensemen, players don't fully develop for two, three, or even four years. Goalies sometimes take even longer than that.
In the thick of the Detroit Red Wings' rebuilding state, there has been plenty of young talented prospects taken in the past several drafts. Filip Zadina, Joe Veleno, Jonatan Berggren, Moritz Seider, Albert Johansson, Antti Tuomisto, Lucas Raymond, William Wallinder, Theodore Niederbach, and Jan Bednar to name a few. The one problem with that is, there are no bonafide No. 1 defensemen. The 2020 draft was chock-full of forwards but lacking in the back end. And next year's draft seems to be the antithesis of this year's draft.
Depending on how the Wings finish in this COVID-altered season, a huge impact could be seen where they will draft. This is huge considering the Wings are still not out of the woods by a long shot. Hopefully, the hockey gods smile on them and give them a gifted No. 1 defenseman they've been hoping for – somebody who can score, throw his body, be a quarterback in all situations, compete for the Norris Trophy, and be NHL-ready.
Owen Power
Owen Power is already a monster. Standing at 6-foot-5 and weighing 229 pounds, it's hard not to look at him and just say, "wow." You would almost expect that since he is so massive, he might be slow. Quite the opposite actually.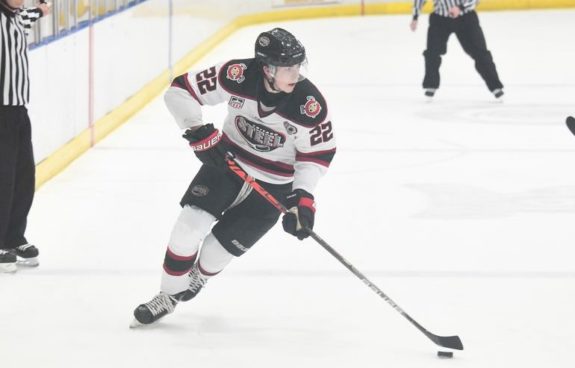 He plays a very fast-paced style, with great speed and skating ability," says Craig Button, Director of Scouting for TSN. Power would not only be able to quarterback a power play he would also be able to backcheck and kill penalties if need be with the large physical game he plays.
Imagine putting Power on a line with Moritz Seider – it might be the second coming of the legion of doom. The power play and penalty kill were abysmal last year. Both of these areas were major concerns of the Red Wings letting in 55 power-play goals and 15 shorthanded goals while only scoring 32 power-play goals despite having 215 attempts.
Brandt Clarke
Due to the stoppage from COVID-19, Brandt Clarke has not played a game this year and his rookie campaign was slightly disappointing with only 38 points in 57 games. But do not let this fool you. He has a late birthday and played most of the season as a 16-year-old.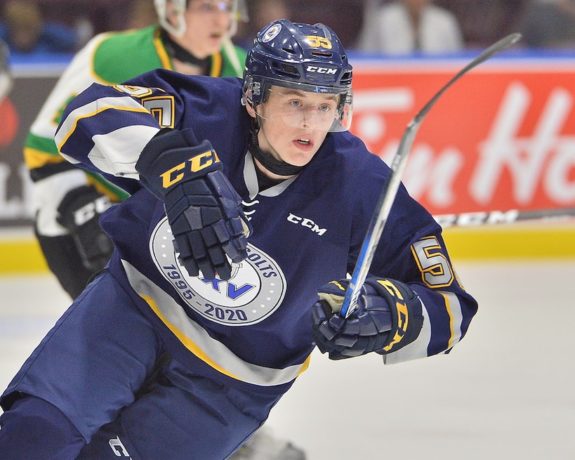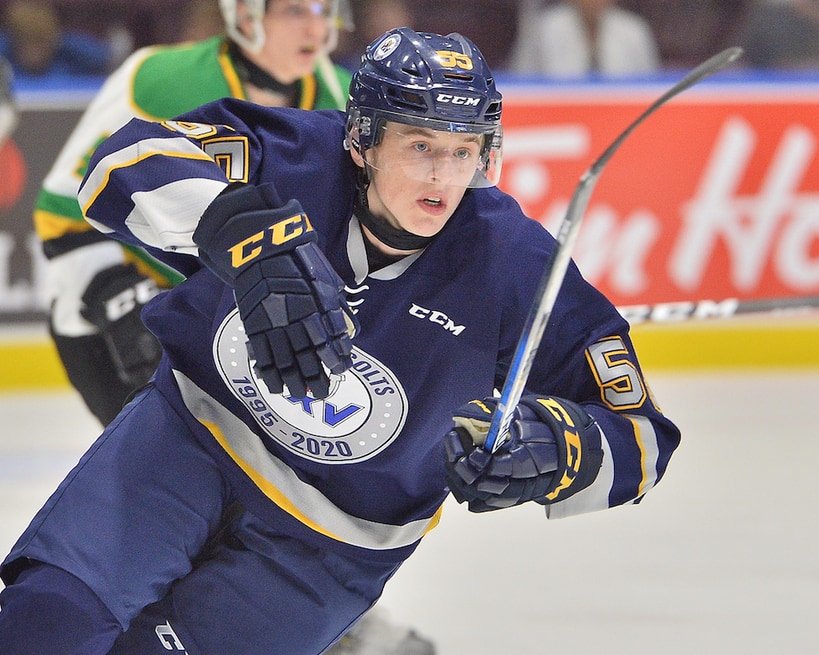 His wiry frame allows him to evade checks and split between defensemen. His is stride is a little bit unorthodox although this could be a contributing factor to his back peddling. If he does join the rush and there is a turnover, he back peddles and closing the gap in seconds. Despite being the smallest out of defensemen I'm mentioning in this article, Clarke picks teams apart with tape to tape passing and stick work.
Carson Lambos
Carson Lambos is not the flashiest player in the world. He makes decisions quickly and breaks out of his own zone with urgency. Much like Anton Lundell (2020 Florida Panthers), you may not see him on the highlight reel but he does all the little things in the game right.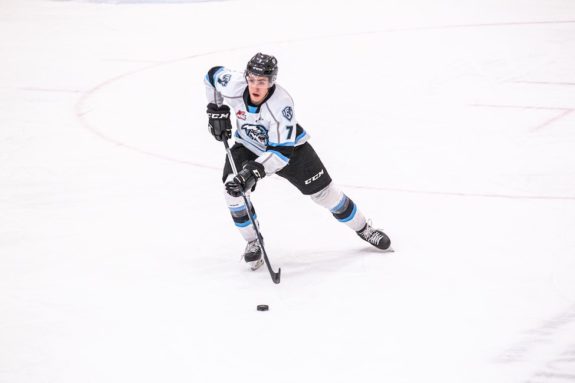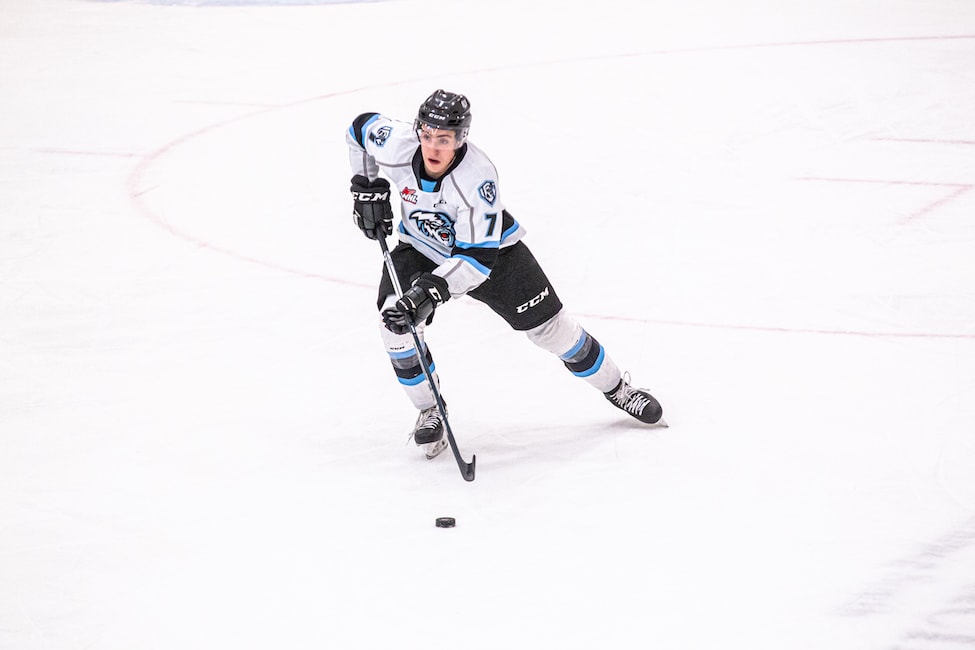 Scouts have mentioned that they have zero concerns over the 6-foot-1 Lambos' physical play. "He's a very mobile defenseman with excellent edgework… the combination of his IQ and skating make me optimistic about his NHL potential (from The 2021 NHL Draft Rankings, Corey Pronman, The Athletic).
To keep in shape, Lambos is currently playing in Finland. In just nine games played he has eight points and a plus-four rating.
Honorable Mentions
Depending on where the Red Wings finish and the way those dreaded lottery balls fall, their fate will be sealed. As much as I would like a No. 1 defenseman, I have been let down many, many times. The great thing about this draft is there are plenty of great prospects, not just defensemen, that could be a welcomed addition to our team if the Red Wings fall out of the top five. Stevie Y is unpredictable and could be thinking about somebody else as his top pick, such as:
William Eklund (C/LW)
Dylan Guenther (LW)
Kent Johnson (who could mosey into the top three) (C)
Jesper Wallstedt (G)
Matty Beniers (C)
Simon Edvinsson (D)
Final Thoughts
With the way the division realignments have been speculated, the Red Wings might be closer to the playoffs than we think. Whether you think that's a good or bad thing is entirely up to you. While I would love to see more wins during the season, I would also love to see higher draft picks setting us up in the future Detroit is nowhere in a "win now" mode but we will be in the very near future and a No. 1 defenseman can certainly speed along the process.
---
---
Currently writing for the RedWings surrounded by Blackhawks fans.