With the trade deadline less than a month away, a lot of the news surrounding the Detroit Red Wings and the rest of the NHL pertains to what might happen as opposed to what is happening. Luckily, we've got both news AND rumors, eh? Here are the latest:
Bertuzzi Timeline Still Unclear
Winger Tyler Bertuzzi has not been in the Red Wings' lineup due to an upper body injury back at the end of January. While the initial timeline was "day to day", we are now halfway through March with no legitimate update as to when "Hockeytown" can expect to see the fan-favorite take the ice at Little Caesar's Arena again.
"I think he's progressing, moving in the right direction, but I don't have a timeline," said head coach Jeff Blashill.
Despite his long-term absence, the winger – who recently celebrated his 26th birthday – is still tied for the third-most goals on the team (five) and has the best points-percentage on the team with seven points through nine games. There's no question that the team misses the tenacious forward as much as fans do; it sounds like we're still at least a couple of weeks away from seeing No. 59 return to the ice, and that's probably being optimistic.
Grewe Lands in Grand Rapids
Albin Grewe, the 66th pick of the 2019 draft, recently posted on social media that he was in Grand Rapids, leading many to wonder whether or not the young Swedish forward was getting ready to suit up for the Grand Rapids Griffins of the AHL. Alas, the truth isn't THAT exciting, although it is promising to see him this side of the Atlantic Ocean.
Grewe was signed by the Saginaw Spirit of the OHL last year, and it appears as though he is getting ready to join them. This does seem curious, though, as the OHL remains the only league within the CHL that has no concrete plans to return to play. Could this move be a harbinger of news to come? We'll have to wait and see.
As for Grewe, the pesky forward is one that Red Wings fans should grow fond of. You can read more about him here.
Trade Rumors/News
Now to the fun stuff.
There's no doubt that general manager Steve Yzerman is taking calls ahead of the trade deadline, but it appears that he may be taking calls on more players than we might have originally thought. Sportsnet's Elliotte Friedman recently stated on his 31 Thoughts podcast that almost everyone is available in Detroit.
"I think Detroit could be pretty interesting. I think Detroit has almost everyone available. (Except for Dylan Larkin, Moritz) Seider and (Lucas) Raymond. What does someone think of an Anthony Mantha? What does someone think of a Tyler Bertuzzi?"
Bertuzzi and Mantha constitute two of the team's top four forwards, so it's potentially a little surprising to hear their names thrown around in trade talk. I recently mentioned Bertuzzi as a sell-high candidate, and even worked out a mock trade sending Mantha to Montreal, however I wasn't expecting to hear their names pop up like this. One thing is for sure: should Yzerman move one or both of these guys, he should get a haul in return for them.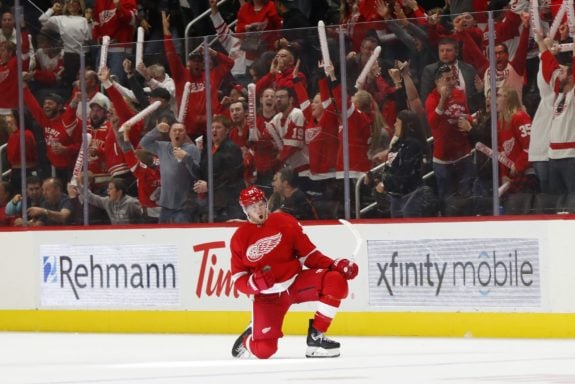 In regards to the return Yzerman could get from their other tradable assets, Max Bultman of The Athletic recently detailed the kind of return Detroit could expect from guys like Bobby Ryan and Luke Glendening.
"…the sense I've gotten is that a second-round pick would be viewed as a great get for Detroit in a Glendening or Ryan trade. That means the realistic expectation should be a bit lower than that, even for the Red Wings' most desirable potential targets," Bultman wrote. Perhaps this is why Yzerman is so willing to move out higher-end pieces like Mantha and Bertuzzi; with the Red Wings still early in their rebuild, they want to collect as many premium future assets as they can, and while fourth round picks certainly hold value, first and second rounders hold a lot more. (From "What we're hearing about the Red Wings one month out from the NHL trade deadline", The Athletic, 3/15/21)
Despite the depressed trade market due to the pandemic and all the implications that stem from it, the Red Wings remain an intriguing team to watch ahead of the deadline. Almost nobody on the roster is safe, so expect to hear many different rumors pertaining to just about everyone on the roster.
More…
Winger and noted trading asset Ryan is day-to-day with an upper body injury.
Grand Rapids Griffins Scoring Leaders:
(RW) Riley Barber: 10 games played (GP), 8 goals (G), 13 points (P)
(C) Kyle Criscuolo: 10 GP, 5 G, 9 P
(LW) Taro Hirose: 7 GP, 1 G, 9 P
(D) Dennis Cholowski: 10 GP, 3 G, 8 P
(C) Michael Rasmussen: 7 GP, 2 G, 6 P
ICYMI
---
---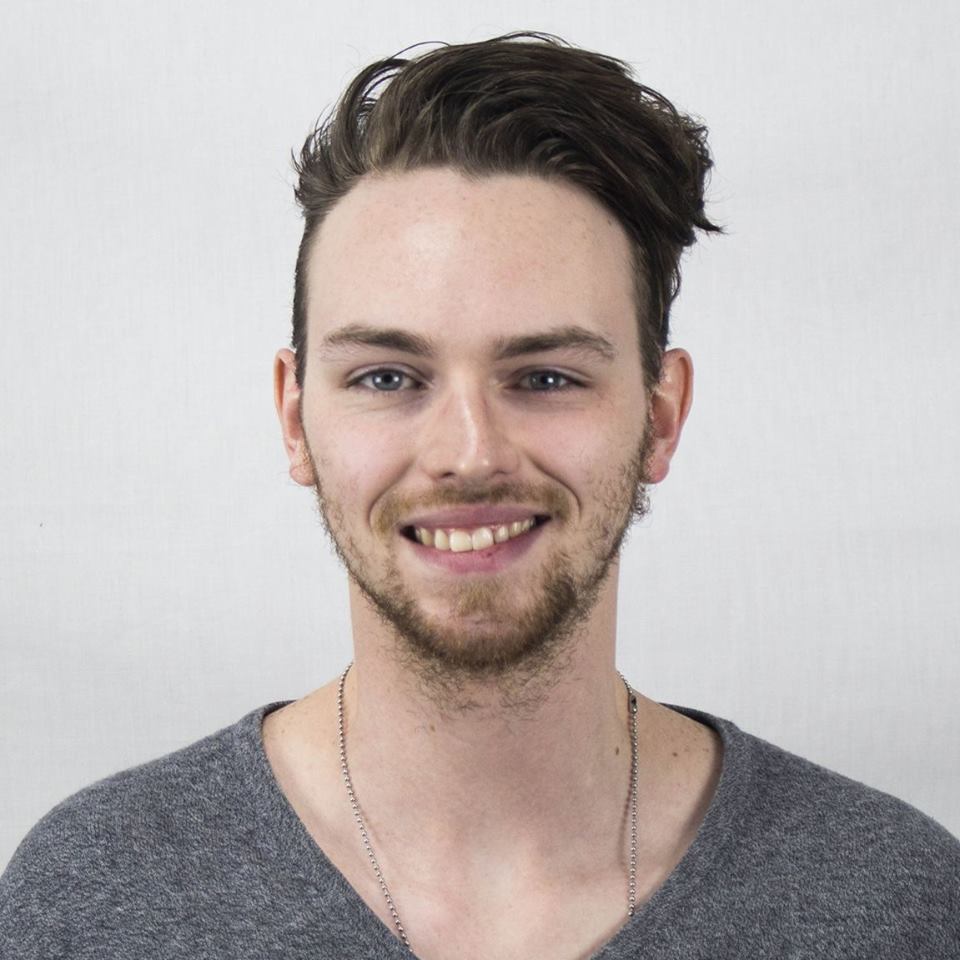 I am a Western Michigan University alum whose passion for hockey knows no limits. Dr. Pepper enthusiast. Catch me and my fellow Red Wings writers' YouTube show "The Hockey Writers Grind Line" which drops every Saturday.