The Detroit Red Wings are less than two weeks away from their 2020-21 season kicking off. With meaningful games on the horizon, get caught up on the latest Red Wings news and rumors, including a sneak peek at the lineup, prospect news, and other training camp notes.
Early Look at Red Wings' Lines
With training camp underway, we're starting to see lines and pairings coming together. According to MLive's Ansar Khan, these groupings have been most common so far.
| | | |
| --- | --- | --- |
| LW | C | RW |
| Anthony Mantha | Dylan Larkin | Tyler Bertuzzi |
| Filip Zadina | Robby Fabbri | Bobby Ryan |
| Vladislav Namestnikov | Valtteri Filppula | Sam Gagner |
| Darren Helm | Luke Glendening | Adam Erne |
| | |
| --- | --- |
| LD | RD |
| Danny DeKeyser | Filip Hronek |
| Patrik Nemeth | Marc Staal |
| Jon Merrill | Troy Stecher |
Chances are, these lines will change a bit as camp progresses. It will be interesting to see, though, if Robby Fabbri sticks at center and the defensive pairings remain the same.
Fabbri certainly has the offensive prowess to play on the second line, but his defensive awareness has room for improvement. Playing center will only magnify this.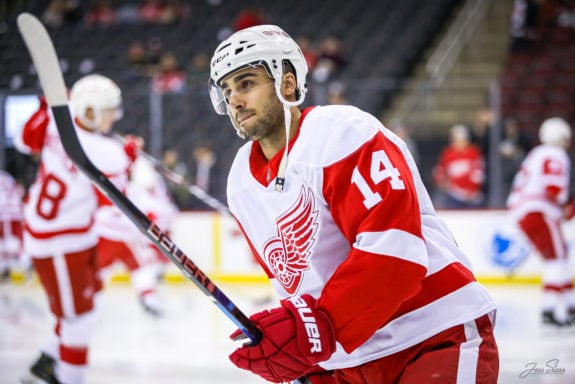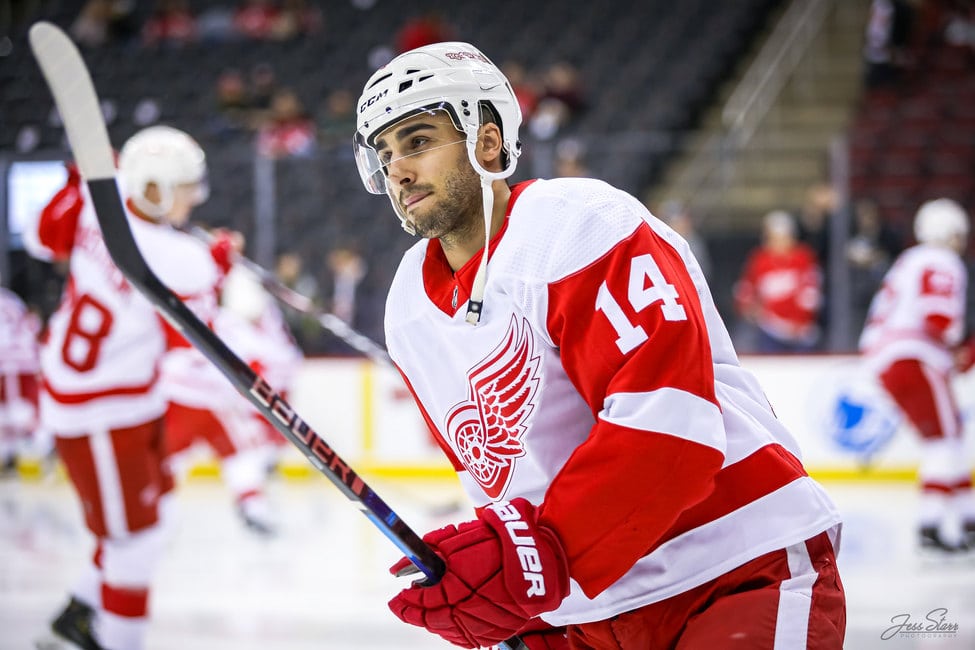 As for the blue line, pairing Patrik Nemeth and Marc Staal together is a puzzling look. The two defensemen are more of a shutdown pair and probably shouldn't be prioritized over Jon Merrill and Troy Stecher, who are more well-rounded players.
However, we shouldn't put too much stock into training camp lines until we get closer to the regular season. Jeff Blashill needs to find the right balance of establishing chemistry and optimizing lines over the next 10 days.
Training Camp Notes & Quotes
Now that the boys are back in town, we're getting more Zoom time with Red Wings players and staff.
"Everyone is stronger, bigger, faster," Anthony Mantha told the media on Dec. 31. "We had so much time on our hands that if you weren't stronger and faster you kind of wasted time this summer."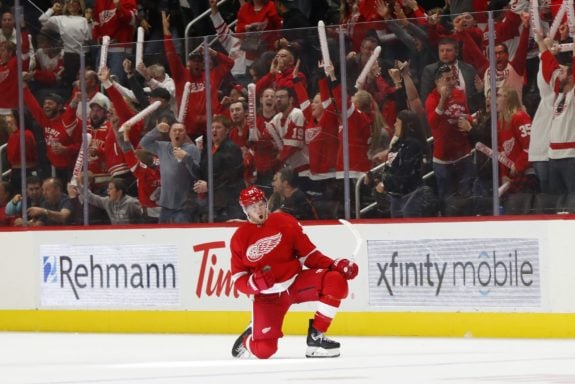 Veteran Sam Gagner took it a step further and noted that the Red Wings could turn heads this year.
"We can turn things around quicker than most people think," Gagner said on Saturday afternoon.
According to The Athletic's Max Bultman, Danny DeKeyser is ready to go after recovering from back surgery. (from 'Red Wings training camp Day 1: First observations, early power-play looks' – The Athletic – 1/1/21) Blashill spoke about DeKeyser's value after the team's first skate of the New Year:
"A healthy DeKeyser is a huge thing for us. He's been one of our top 'D' over the last number of years. … He's a guy who can eat minutes, play against the other team's best players, break you out of your zone so you have the puck way more so you don't have to defend nearly as much. He can add offense by jumping in the play on the rush. … I think having a healthy DeKeyser's a big piece to us being able to have success."

–Red Wings head coach Jeff Blashill
The most noteworthy quote of training camp didn't have anything to do with Detroit's on-ice product, though.
Bobby Ryan said that he reached out to Dylan Larkin about some golf advice before embarking on a day trip to Arcadia Bluffs. Larkin responded saying he, Tyler Bertuzzi, and Robby Fabbri were going to join Ryan on the golf trip, rather than see the veteran go alone.
"I got to play some golf with the guys," Ryan said. "Those are little things that add up. Larks didn't have to do that. I was just asking about what's up in that area and he came back and said, 'I'm taking you.'"
That's captain material if you ask me. Now, let's hope that leadership and team chemistry carries over into the regular season.
Related: 5 Red Wings 2020-21 Training Camp Storylines to Watch
Sweden Eliminated from World Juniors
To the disappointment of many, Sweden was eliminated from the 2021 World Junior Championship after falling to Finland 3-2 on Saturday night. They did provide a few highlights for Red Wings fans before bowing out, though.
Lucas Raymond opened the scoring with a short-side snipe after looking off a couple Finnish defenders.
Fellow Red Wings prospect Albert Johansson picked up the primary assist on the goal and served as a decoy moving into the slot. Theodor Niederbach was not credited with an assist, but helped Sweden gain possession thanks to his aggressive forechecking.
Minutes later, Raymond connected with Elmer Soderblom for another highlight reel goal.
This was Soderblom's second between-the-legs goal of the tournament. The towering forward was impressive in this year's WJC, convincing more than a few hockey analysts that he has a future in the NHL.
Finland's comeback started with an outstanding play from Eemil Viro, one of Detroit's third-round picks from the 2020 NHL Draft. The blueliner rushed the puck up ice, faked a shot, and dished a slick pass to Henri Nikkanen, who buried it for Finland.
Viro is now the lone Red Wings prospect remaining in the tournament. Jan Bednar and the Czech Republic were also eliminated Saturday night.
Red Wings Rebuild Outlook
A roundtable of writers from The Athletic offered their opinions on Detroit's rebuild, noting salary cap flexibility and their prospect pool as strengths over the next couple of seasons.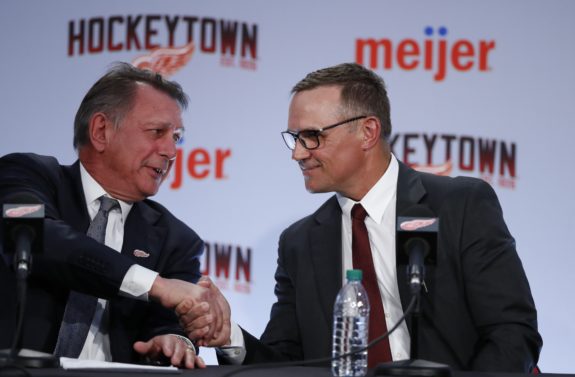 "They have $9 million in cap space currently, but an eye-popping $46 million next year, when Henrik Zetterberg's $6.08 million charge comes off the books; and nine players projected to be in the starting lineup for 2020-21 become UFAs," said Eric Duhatschek. (from "How we'd run the Red Wings: Build through the draft, use cap space wisely' – The Athletic – 12/31/20)
"It means the intersection between the far-away future and the turning-the-corner present is, at minimum, another full season away. But Yzerman is approaching that moment where he can aggressively spring into action."
Duhatschek also suggested that the Red Wings take advantage of the Seattle Kraken expansion draft by taking on players that other teams do not want to protect, but may be forced to otherwise.
Prospects guru Scott Wheeler is a fan of Detroit's recent draft history, but suggested that more time is needed before the Red Wings turn the corner.
"The Red Wings already have a strong pool and they've stockpiled six picks in the 2021 draft's first three rounds," Wheeler noted. "Both of those things suggest they're still very much in the midst of their rebuild."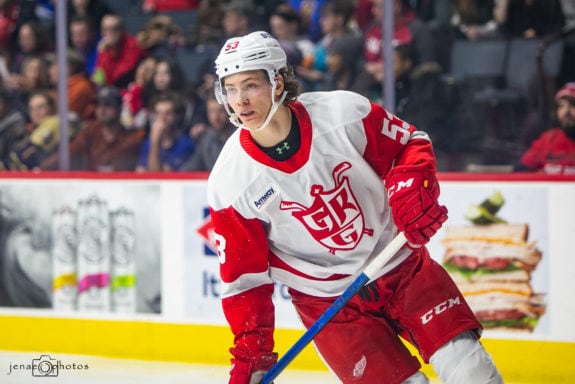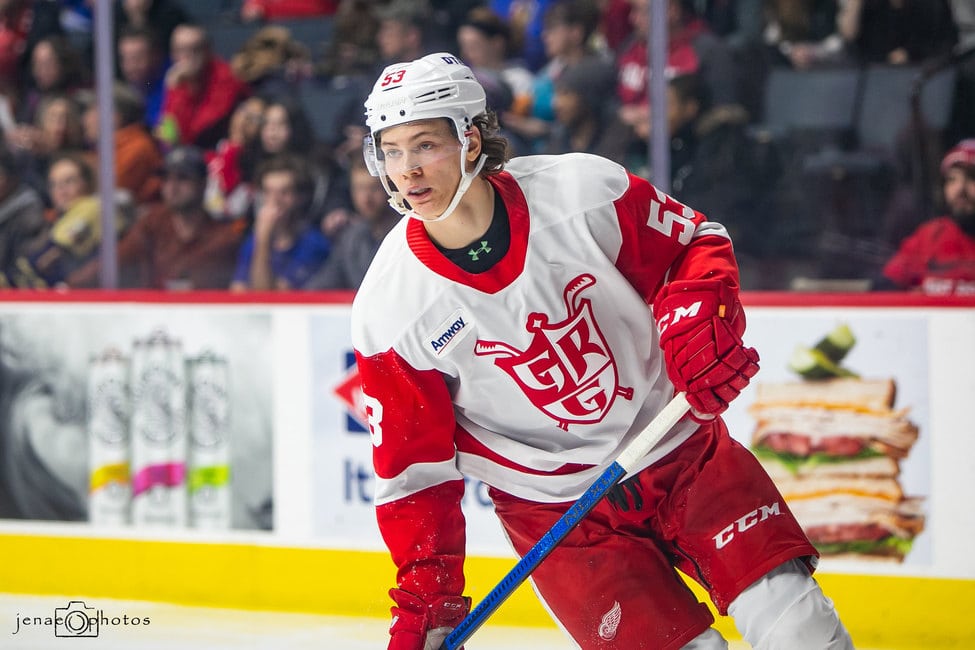 Finally, Dom Luszczyszyn highlighted Detroit's need for more cornerstone players, with only Dylan Larkin and Anthony Mantha having first-line qualities. He also considers Tyler Bertuzzi and Filip Zadina to be true top-six forwards, but did not think Filip Hronek qualified as a top-four defenseman.
In my opinion, Hronek can be an effective top-four blueliner in the NHL and Moritz Seider should be right there with him by the 2022-23 season, if not earlier.
I do agree with The Athletic's assessment that building blocks are in place, but more work needs to be done. That said, the Red Wings are ascending – expect them to compete for a playoff spot in 2022 or shortly after.
More Red Wings News
---
---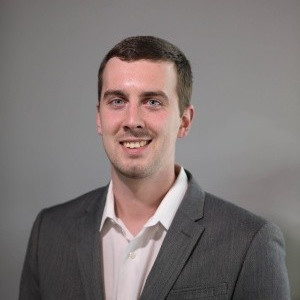 Tony Wolak is based in the Washington D.C. area and covers the Detroit Red Wings for THW. As a former junior and college hockey player, Tony has a unique perspective on Red Wings topics.