After nearly five months, the Boston Bruins officially return to the ice on Sept. 20 for training camp at Warrior Ice Arena. When they gather, it will no doubt be a different-looking group than the one that ended the season with a stunning first-round exit from the playoffs at the hands of the Florida Panthers.
Before the offseason madness and changes started I made five bold off-season predictions for the Black and Gold. With the start of the 2023-24 season here, it's time to revisit those predictions.
Patrice Bergeron Returns, David Krejci Retires
Everyone knew it was only a matter of time before the Bruins entered a season minus their top two centers for nearly two decades in Patrice Bergeron and David Krejci. As expected, Krejci announced that he was retiring, but that came a couple of weeks after the July 25 announcement by Bergeron that he was retiring too.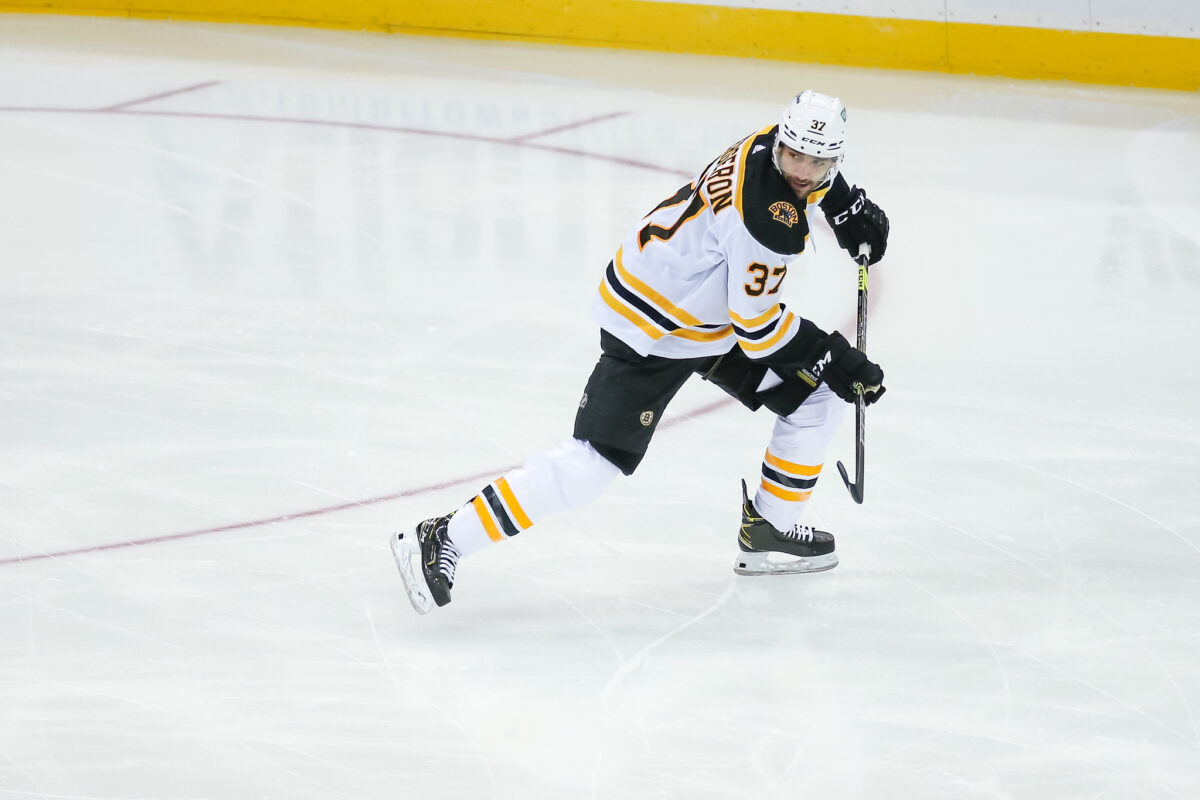 The writing on the wall for these announcements has been there, but I thought that Bergeron, who won his sixth Selke Trophy at the NHL Awards in June, would give it one more season for the Bruins' Centennial Season as he had more hockey left in him. You can't blame him for wanting to step away, but it was not the ending that anyone envisioned last season in the postseason loss to the Panthers. They both leave a huge void down the middle for Boston that is going to be tough to replace.
Bruins Get a First-Round Pick in a Trade
The Bruins entered the 2023 Entry Draft in Nashville without a first-round draft pick after it was sent to the Washington Capitals at the trade deadline in exchange for Dmitry Orlov and Garnet Hathaway. That pick was later flipped to the Toronto Maple Leafs who ended up using the pick.
Related: Revisiting the Bruins 2017-18 Prospect Pool
---
Latest News & Highlight
---
General manager (GM) Don Sweeney did not make a trade for a first-round draft pick, but he did send Taylor Hall and the unrestricted free agent (UFA) right of Nick Foligno to the Chicago Blackhawks for a pair of defenseman, Alec Rugela and Ian Mitchell. Once again, another draft with no first-round pick for Boston.
Bruins Trade Linus Ullmark
Last season, Linus Ullmark had a season out of nowhere that nobody saw coming. It ended up being a Vezina Trophy season going 40-6-1 with a 1.88 goals against average (GAA) and a .940 save percentage (SV%). His trade value would never be higher than it was over the summer as he had two years remaining with an average annual value (AAV) of $5 million.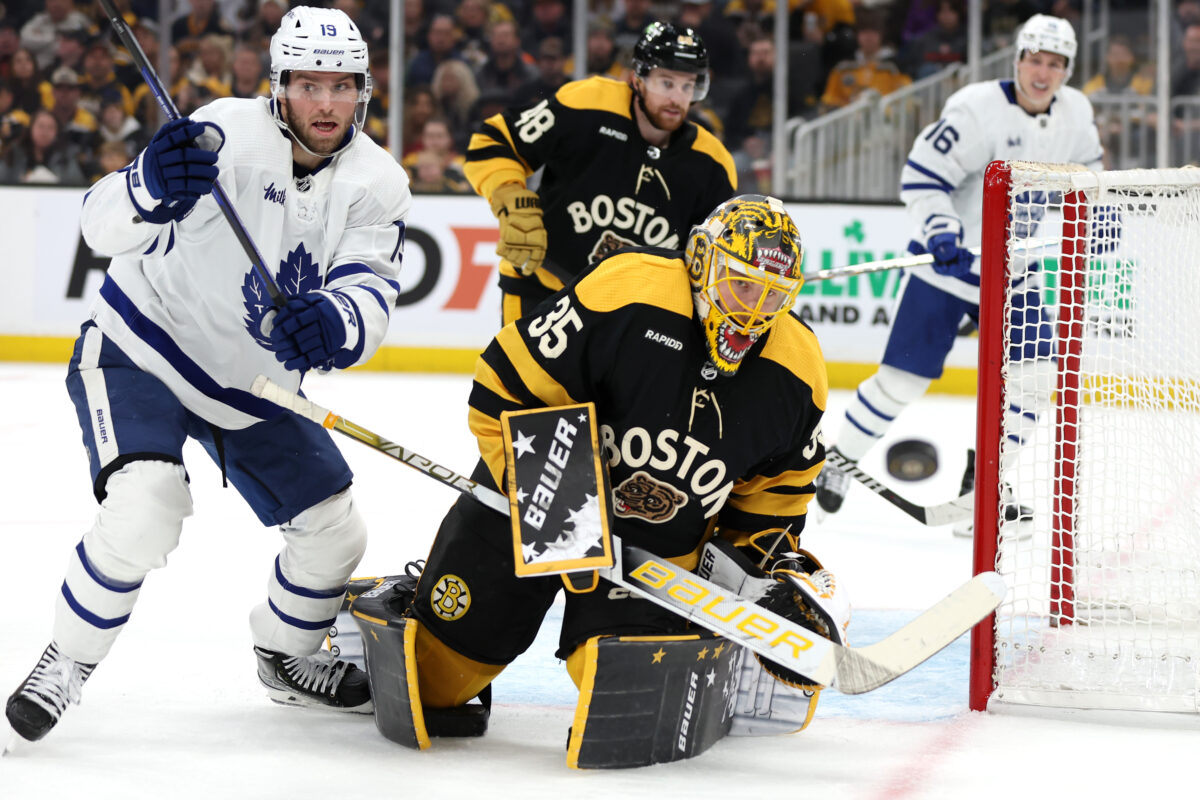 Sweeney's phone was no doubt ringing off the hook this summer about Ullamrk, but he was never traded. Jeremy Swayman was awarded a one-year contract for $3.475 million in arbitration and that locks up nearly $8.5 million in goaltending. That's a lot of money tied up in a position where playing time is shared. It's clear early in the season that the Bruins are going to bank on their defense and goaltending to win them some low-scoring games.
Bruins Re-Sign Connor Clifton
Last season, Connor Clifton had a career year with the Bruins. Playing on the final year of his contract that carried a $1 million AAV, it was clear he was going to get a payday in free agency. Bringing him back would have forced the Bruins to make some more moves to clear cap space, but doing so to bring him back was the thought here. It didn't happen.
Clifton got his payday with a three-year, $10 million contract from the Buffalo Sabres. An up-and-coming team, he will be a nice addition on the backend for a team in need of defensemen. In his place, Sweeney signed veteran Kevin Shattenkirk to a one-year, $1 million deal to fill Clifton's spot.
Bruins Part Ways With Trent Frederic
One of the big questions facing the Bruins facing the offseason was whether or not Trent Frederic's career season in 2022-23 was a sign of things to come or was it just one of those seasons. Facing free agency, he settled before an arbitration hearing on a two-year, $4.6 million contract with an AAV of $2.3 million. It's a nice raise for the 2016 first-round pick.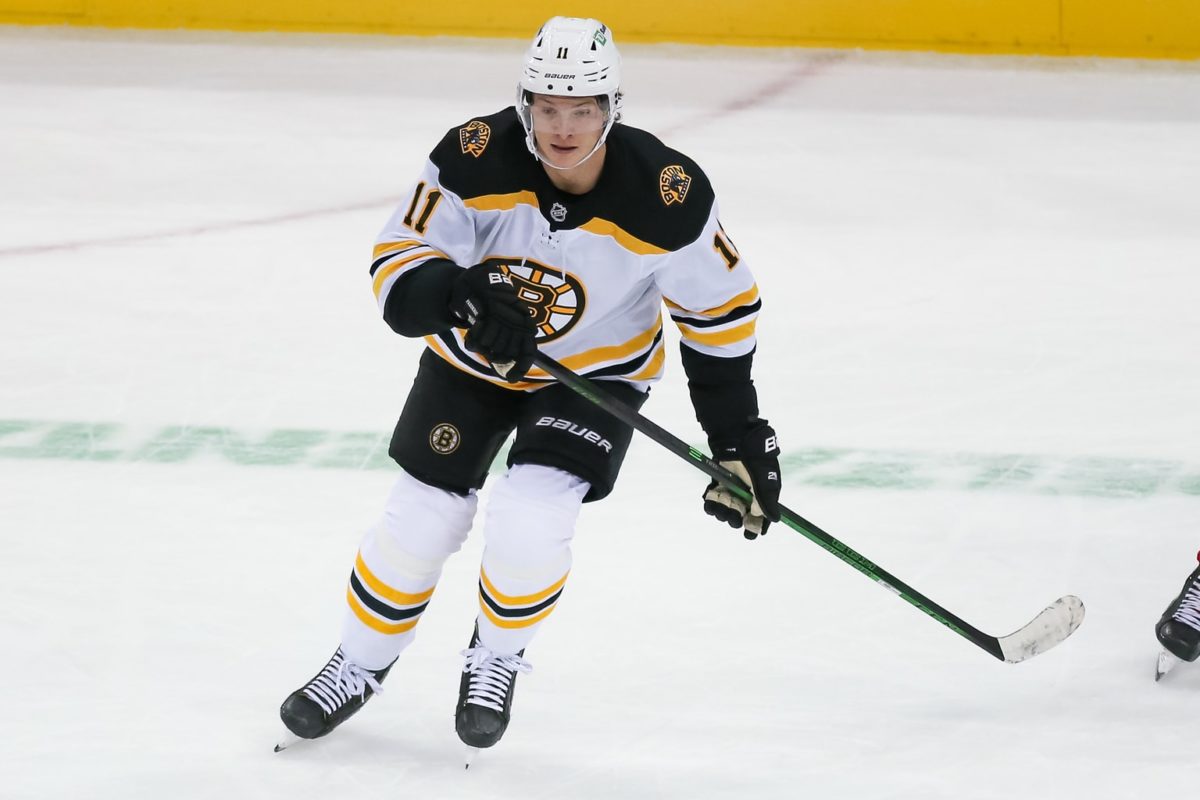 Not giving Frederic a qualifying offer would have meant that he would have become a UFA on July 1 and it was a way that they could have gone. Instead, they gave him the offer and the two sides agreed to his hearing in August. Now the questions ahead of 2023-24 are what type of season does the former University of Wisconsin forward have and does he play on the wing or at his natural position at center? A lot of eyes will be on Frederic early training camp and the regular season.
It was not a good off-season in terms of bold predictions for the Bruins, but that's the chance you take when you make them. It was an interesting off-season and now with a lot of questions, the 2023-24 season is upon us.
---

---