After playing more than 600 games in the NHL, Ron Hextall decided to try his luck as a scout. Several years later, he became Vice President and Assistant General Manager of the Los Angeles Kings where he won the Stanley Cup in 2012. In 2013, the Philadelphia Flyers made him Assistant General Manager and Director of Hockey Operations. One year later, GM Paul Holmgren, was promoted to team President, which moved Hextall into the general manager position, effectively placing future of the Flyers in the hands of Hextall.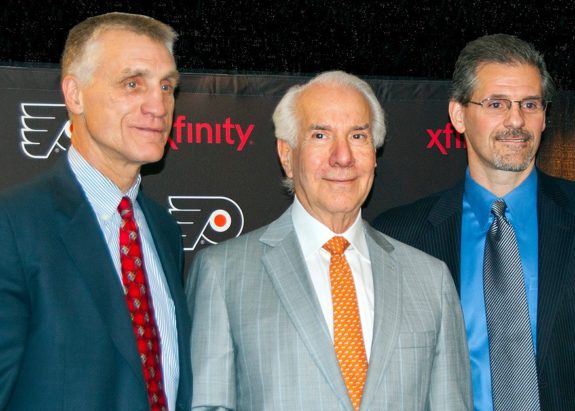 Since being named GM, Hextall has been a part of three entry drafts. In those drafts, he has selected a lot of top-tier talent including Travis Sanheim, Oskar Lindblom, Ivan Provorov, Travis Konecny, Felix Sandstrom, Carter Hart, Wade Allison, German Rubtsov and Pascal Laberge. Hextall has been a monster during the drafts, not being afraid to move down in order to get more picks and build the prospect system.
Hextall: The Deal Maker
While his drafting has been other-worldly, Hextall hasn't been afraid to pull the trigger on trades. Just over a month after being named GM, fan favourite Scott Hartnell was dealt to the Columbus Blue Jackets for R.J. Umberger and a fourth-round pick.
That fourth-round pick (Austin Wagner) was later traded for fifth and sixth-round picks that turned out to be Mikhail Vorobyov and Anthony Salinitri. Vorobyov had a fantastic World Junior Championships during which he posted 10 assists and Salinitri is coming off a 58 point season with Sarnia. Umberger was disastrous in his second stint with the Orange & Black, but the move was primarily made because of the length of Hartnell's six-year contract.
A few days before the 2015 trade deadline, Hextall traded veteran Kimmo Timonen to the Chicago Blackhawks to give him a shot at the Stanley Cup, which worked out wonderfully for both parties. That trade gave the Flyers a 2015 second-round pick that was eventually packaged with their first-rounder that helped draft Konecny. The deal also gave the Flyers a 2016 conditional fourth-round pick that helped them land Wade Allison in the second round of the draft. Allison was the USHL playoff MVP and is now coming off his first NCAA season with Western Michigan.
A few days after Timonen was traded, it was Braydon Coburn's turn to be dealt. The nine-year Flyer was often the whipping boy of the Flyers faithful but he still managed to play good hockey when slotted into a top-4 role. The Tampa Bay Lightning were takers in this deal, handing over Radko Gudas, a first-round pick (used to trade up for Konecny) and a third-round pick (Matej Tomek). Looking back at this deal now, the Flyers got the best of it, but Coburn still managed to play solid for Tampa and almost won a Stanley Cup.
In the off-season, Hextall took advantage of Arizona's cap situation and traded Chris Pronger's contract to the Coyotes with Nicklas Grossmann for Sam Gagner and a pick. The pick did not amount to anything special, but the addition of Gagner was welcomed by fans and it helped create some cap space.
Later that year, the Flyers traded away a declining Vincent Lecavalier and Luke Schenn. This deal was based on the condition that Lecavalier had to retire after the season. That move bought the Flyers a ton of cap space and added young forward Jordan Weal and a third-rounder that turned out to be Carsen Twarynski. Weal has been a career AHLer so far but showed glimpses of success at the NHL level in his short stint with the Flyers last year.
Fearless Drafting
During the 2016 NHL draft, Hextall demonstrated once again that he was confident in his decisions, trading his 18th overall pick and a third-rounder for Winnipeg's 24th overall pick and a second-round pick. Hextall had his eyes on Russian forward German Rubtsov and went all-in in the second round by drafting Hart, Laberge and Allison.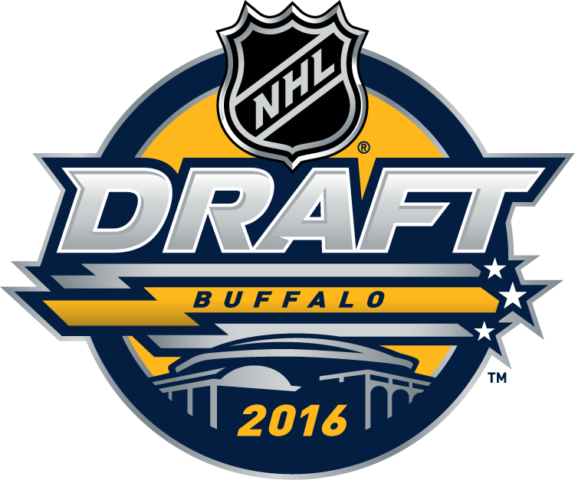 Hextall's most recent move was trading away veteran defenseman Mark Streit to Tampa Bay for Valtteri Filppula, a fourth-round pick and a seventh-round pick. Lightning GM Steve Yzerman was looking to get move Filppula due to his no-movement clause that would have handcuffed his team at the expansion draft.
Filppula was slotted as the second-line center with the Flyers and helped Sean Couturier breakout his offensive game at the end of the year. A full season with Filppula will help with scoring depth, and his $5 million cap hit will not hurt the Flyers, as he is a UFA at the end of the 2017-18 season.
This past week, Hextall showed off more brilliant work by signing the 24-year-old, puck-moving defenseman Shayne Gostisbehere to a six-year, $27 million contract. The $4.5 million average annual value was lower than many thought it would be.
Time will tell if the draft picks will pay off, but Hextall has successfully changed the direction of the team.