The Buffalo Sabres are in a really good position heading into this year's NHL Entry Draft. With a projected 2023-24 cap space of just over $19 million and eight draft picks, they are primed to keep moving the talent of the team forward, ready to snag a long-awaited playoff spot.

This gives general manager Kevyn Adams many options in attempting to build a team that can soon be ready to make deep runs in the Stanley Cup Playoffs. With a young core in place, the Sabres have the draft assets and cap space to make a splash before the draft. Whether they change their draft position, get more picks, or even move a pick for an NHL-ready player to fill some holes, Adams and the Sabres have many options at their disposal before the 2023 NHL Entry Draft concludes.
Bundling Picks
While not trying to sound like an advertisement for a well-known insurance company, bundling picks for movement up or acquiring even more picks is certainly an option this year. The general feeling in this year's draft is that, according to Dan Marr, the NHL's VP of central scouting, there are 50-60 really good prospects, but after that, it does start to level off. One possible scenario that might interest the Sabres would be to bundle some 2nd round or lower picks in order to move up to the end of the first round and take the best-projected goaltender in the draft, Trey Augustine of the United States National Development Team.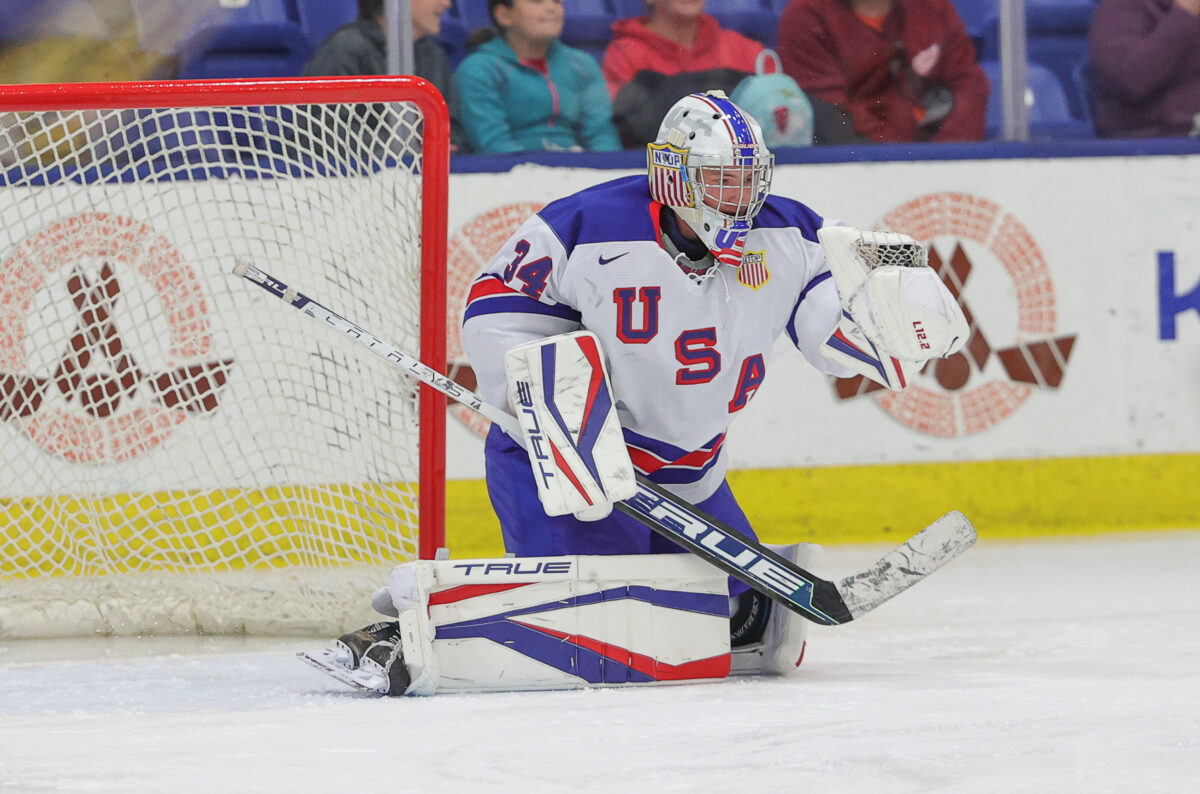 One of the few weaknesses of the Sabres' top-five prospect system is the lack of goaltending depth. THW's Peter Baracchini says that Augustine has strong lateral movements, great athleticism, tracks the puck very well and has great poise and confidence in the crease. The Michigan State University commit looked very strong in leading the USA to a gold medal at the U18 Championship, going 6-0-0 with a .934 save percentage and 1.61 goals-against average.
---
Latest News & Highlights
---
The other scenario would be to drop down in the first round in order to pick up another draft pick in the second round. If the Sabres truly believe that the first two rounds of this draft are deep, this would give them the opportunity to get four top young prospects in this draft without sacrificing need by moving down a bit in the first round. After the top five are selected, the prospects ranked six to 60 are all pretty close to each other when it comes to projected talent, so moving down will not hurt the Sabres' chances of getting the player they need.
Trading with the New York Rangers
The New York Rangers have a bit of a problem that could benefit the Sabres. With the majority of their core locked up for the foreseeable future, the Blueshirts may need to make moves due to cap restraints, and they have two young players who have not reached their drafted potential. There has been a great deal of speculation that the former 2019 second overall pick, Kaapo Kakko, and 2020 first overall pick, Alexis Lafreniere, could be moved for cap relief. Either one could make for an intriguing addition to the Sabres' roster.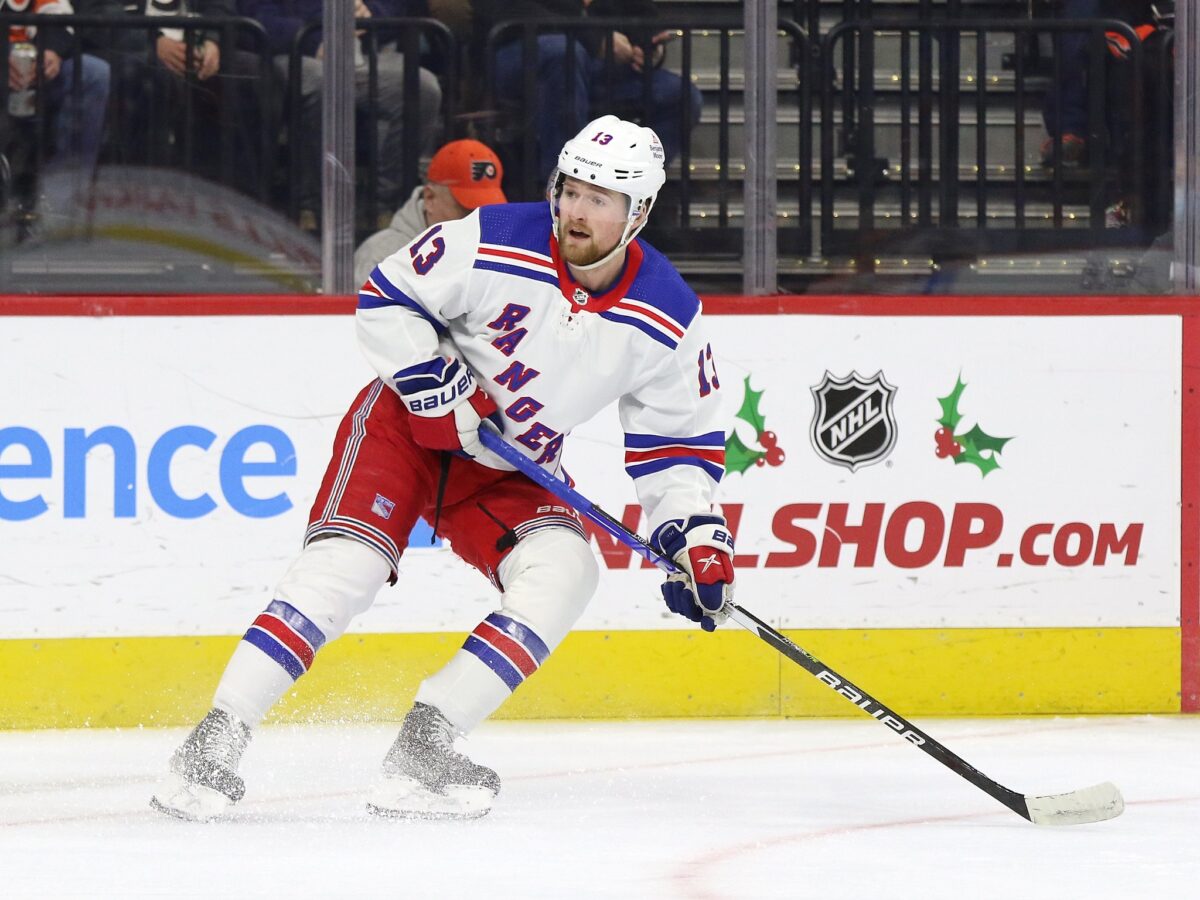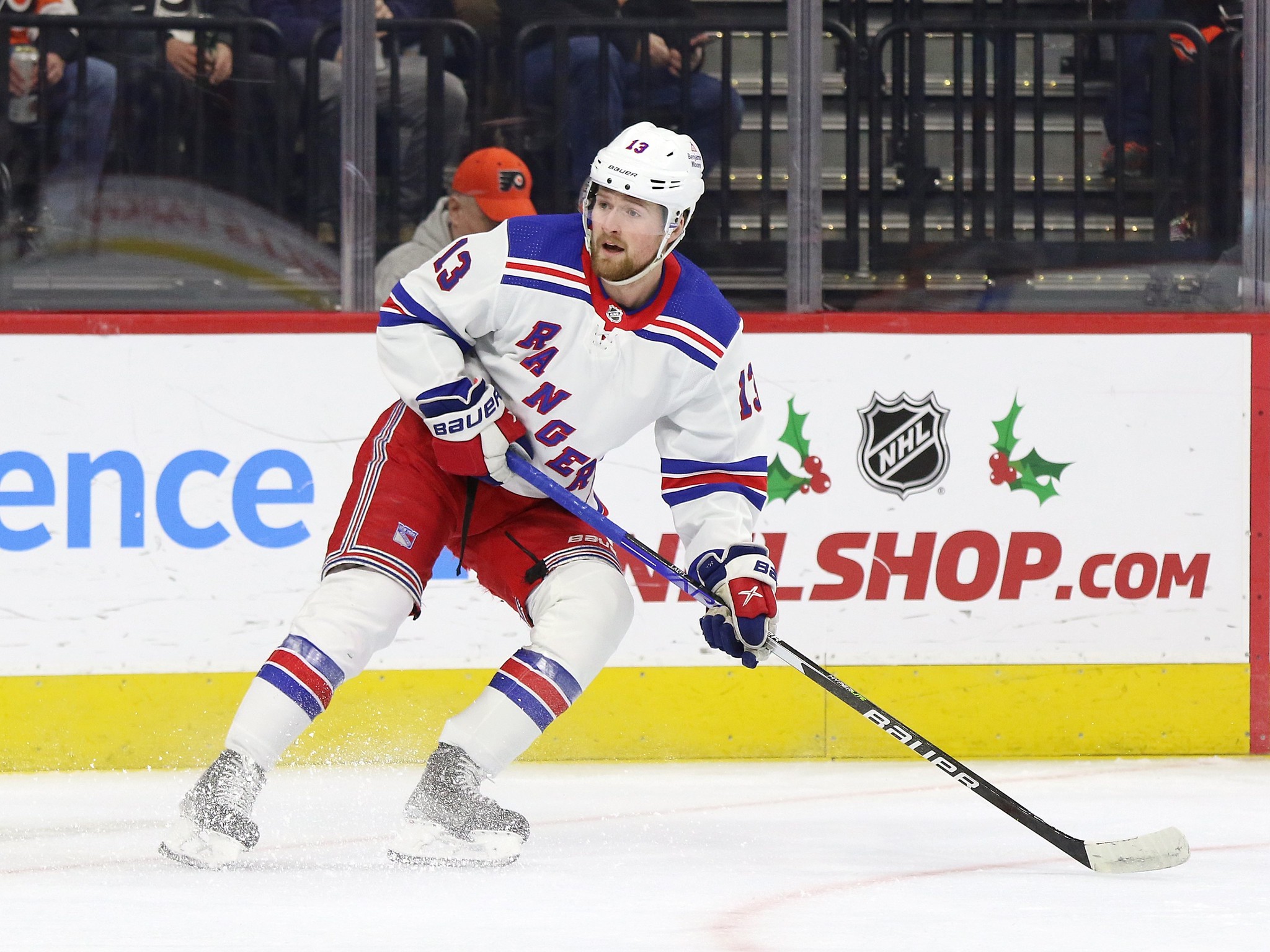 There are two main theories as to why neither has reached their full potential. One is that neither was quite as talented as many of the pundits believed they were. The second is that the Rangers did not develop their young talent very well, which is why former head coaches David Quinn and Gerard Gallant were let go. If the latter is true, either one might develop into a top NHL player with another team, so why not Buffalo? As an added benefit, it may not cost the Sabres their first-round pick, as neither Kakko nor Lafreniere has played well enough to warrant that price.
Trade with Another Team That Has Cap Issues
Teams such as the Vancouver Canucks, Tampa Bay Lightning and Calgary Flames will be facing tough decisions in the offseason as the salary cap will likely force them to lose players via free agency or make trades to stay under the cap. THW's Rob Couch believes that Flames defenseman Chris Tanev may be a good option, as the right-shot defenseman would join a Sabres roster that currently features only two right-handers on the blue line. Tanev is just one example of a way the Sabres can use some draft capital to fill a need next season.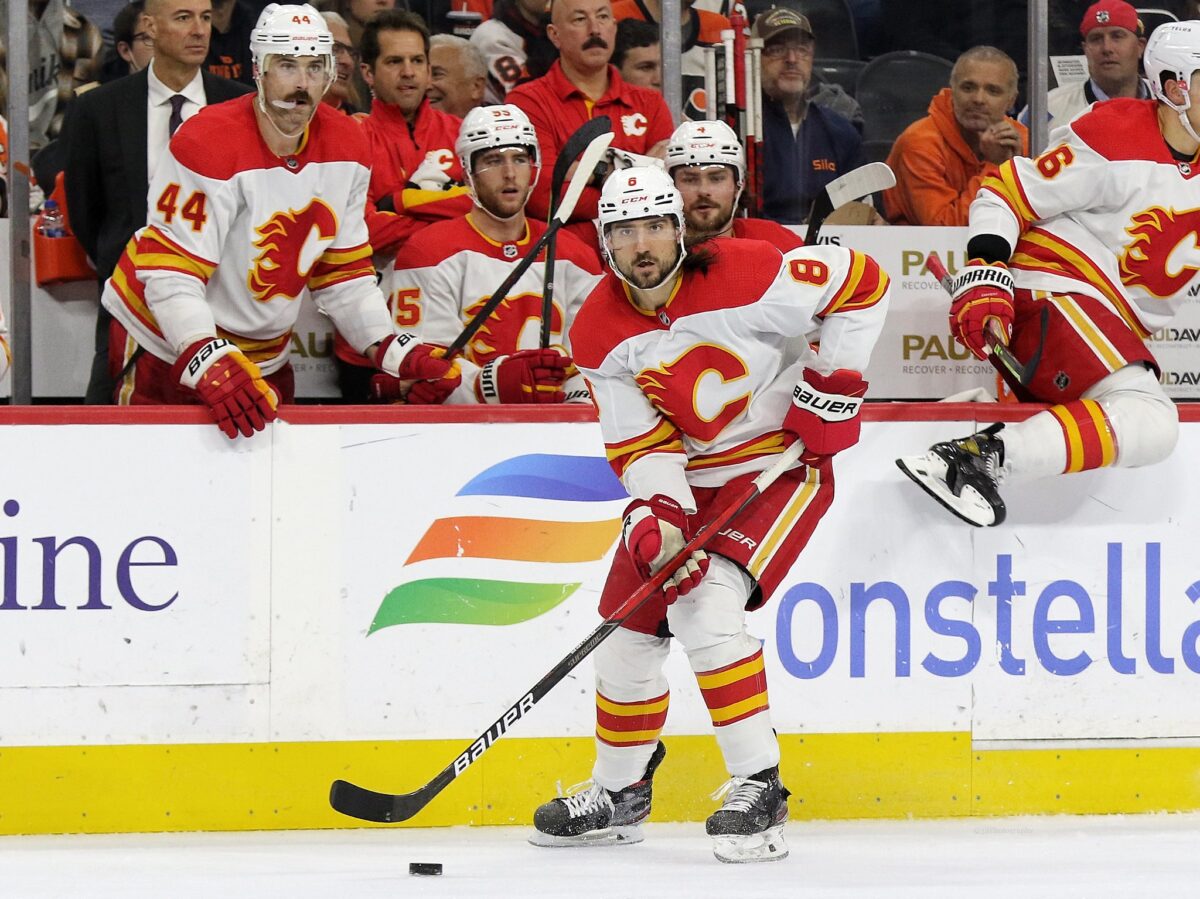 The Lightning would also make an interesting trade partner. The Lightning may be faced with either letting longtime standout Alex Killorn go via free agency or trading away one of their veterans. At 25 years old and with two Stanley Cup rings, Anthony Cirelli would give the Sabres extra depth and experience in their forward groups. Still want to get that third right-shot defenseman? How about Erik Cernak, who is only 26 and has two Stanley Cup rings would be a nice target. If either decides to waive their no-trade contract, they come with the added benefit of being signed through the 2030-31 season.
Related: Buffalo Sabres' Decade of Disappointment
The Sabres had a very productive draft in 2022 by adding Matthew Savoie, Noah Östlund, and Jiri Kulich to their prospect pool. In 2023, they have options at their disposal that could make this draft even better. Whether they stand pat and draft at the assigned positions or move some of the picks to acquire NHL-ready players, the Sabres are in a good position to make this year's draft one that can continue moving the franchise in the right direction.