The Buffalo Sabres franchise received a big shakeup last week. On Aug. 28, principal owner Terry Pegula named himself as the new president of the Sabres and also announced that he is disbanding Pegula Sports and Entertainment, a joint venture between the Sabres and the National Football League's Buffalo Bills (whom he also owns). Both franchises will return to operating as separate entities.
With the announcement being made just a month ahead of the start of the season for the Sabres, it's difficult to assess what potential impact the restructuring could have on the team, and for a couple of reasons. Terry Pegula has been quite enigmatic throughout his ownership, and as a result, multiple outcomes are possible. Now that the dust has settled a bit, let's do our best to break them down.
Pegula's Troublesome Track Record
Despite his benevolent intentions and the countless good that he and his wife Kim have done for the city of Buffalo, it's unfortunately tough to deny that Pegula has earned a dubious reputation as a professional sports franchisee, and that must be taken into consideration.
The oil and gas tycoon boldly declared upon arrival that the Sabres would pursue a Stanley Cup championship at all costs. The words were a dream come true for a franchise that had gone somewhat stagnant. Former owner Tom Golisano had saved the Sabres from bankruptcy and the cusp of relocation. And while fans should be eternally grateful to him for that, the prospect of a new leader promising new heights had Western New York buzzing. Pegula received a hero's welcome during his first public appearance on Feb. 23, 2011, and his new team capitalized on the energy and enthusiasm he brought.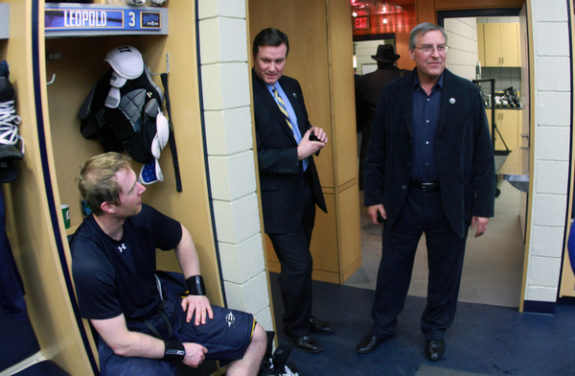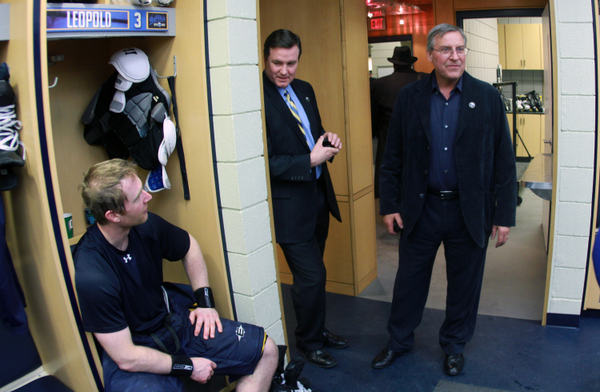 After being in the basement of the league at the halfway point of the 2010-11 season, the Sabres put together a remarkable turnaround. After the ownership change, they posted a 16-4-4 record and rallied to make the playoffs as the Eastern Conference's seventh seed, never posting consecutive losses in that span. Despite a first-round loss, optimism was at its highest level in years, and it truly seemed like there was nowhere to go but up. As we all know by now, though, that was not the case.
In the years that followed, Pegula's words could not have aged more poorly. After that gallant rally in 2011, Buffalo began what eventually became the longest postseason drought in NHL history, and their owner was one of the biggest factors. He's garnered the image of perhaps the game's most meddlesome owner, and the proof is in the proverbial pudding. Between 2013 and 2021, the Sabres made nine major firings (six head coaches and three general managers) in addition to controversial trades and hefty contracts that aged dubiously.
---
Latest News & Highlights
---
Whether this is unintentional or because he wants to be something akin to George Steinbrenner, Pegula's involvement in seemingly every aspect of his team's operations has constantly undermined his executives and led to a culture of chaos and turnover. The Sabres spent virtually all of the 2010s as a team in transition, constantly spinning in the mud after ownership reached for the reset button time and time again. And now that the man at the top is in a position of even more overt authority, there is a chance this could continue.
Is Adams Now a Figurehead?
The reason why it's impossible to beat bad ownership is obvious — they have the final word in every matter. Most owners stay out of their team's daily operations except for major circumstances, but Pegula has proven that he has no qualms with making his voice the loudest in all situations. This was never more evident than in June 2020 when Jason Botterill was fired as general manager (GM) a mere 20 days after Pegula and his wife had publicly backed him and stated he would return for another season.
Now that Pegula is back, it's possible that he could once again put himself at the forefront, and it's difficult to tell how that would affect Botterill's successor, Kevyn Adams. Having never held a hockey operations position before being named general manager, the perception of Adams was that he was an unqualified sycophant who received the job so that he would do his boss's bidding, but he has proven that he has the tools for success.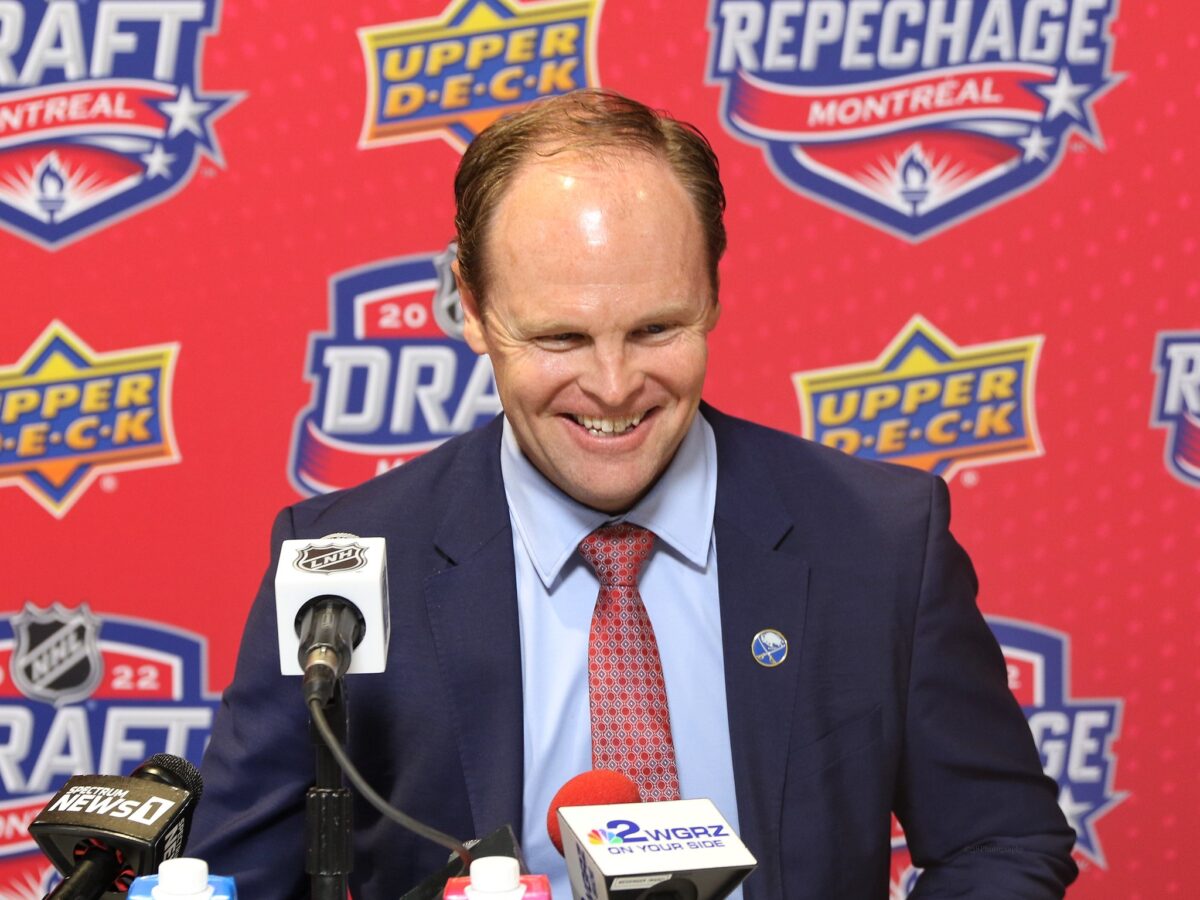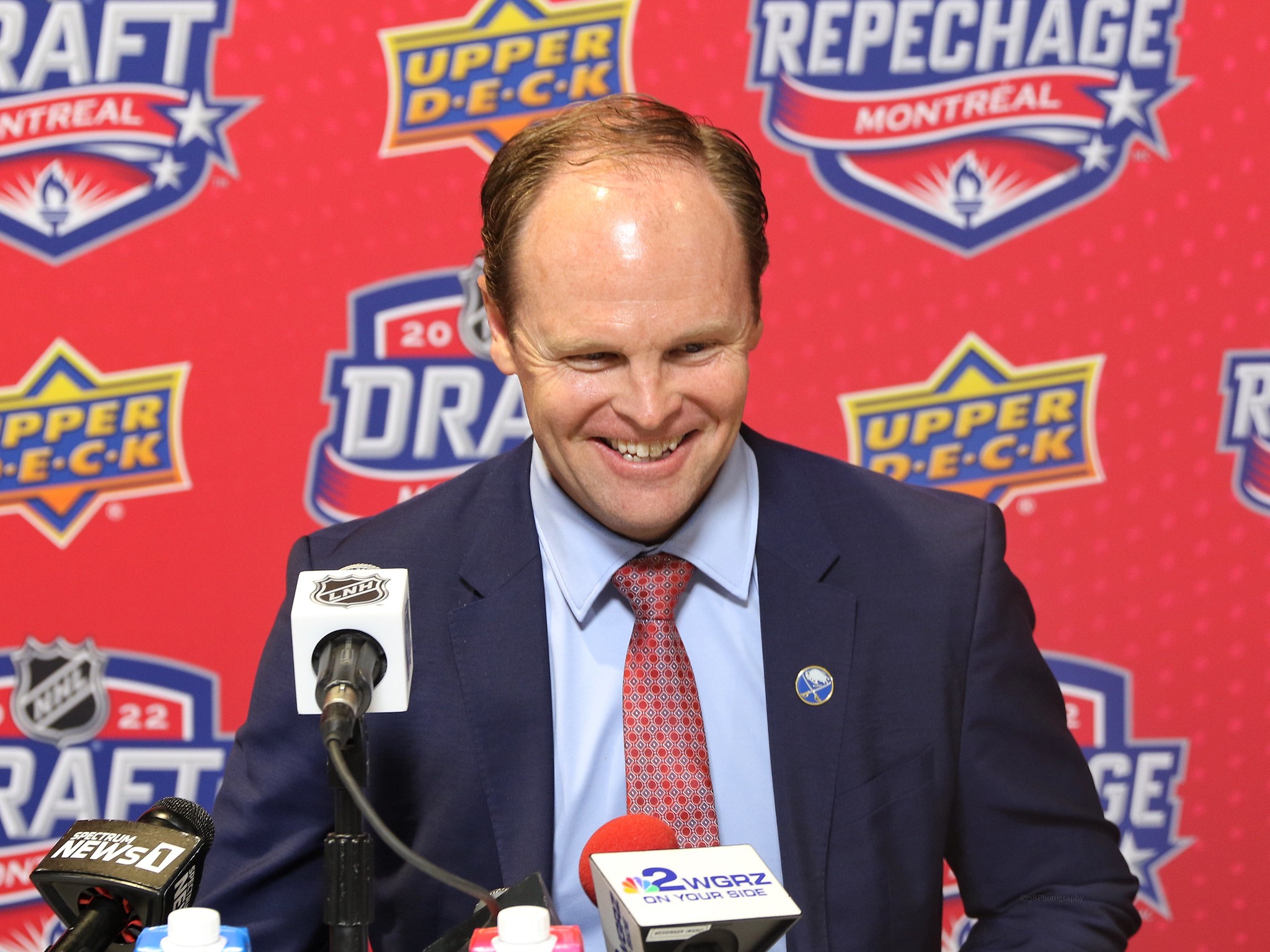 The rookie GM has gotten the team back on track thanks to a number of intelligent moves that have assembled a coherent and talented young roster. He's also managed the salary cap masterfully and has locked down a number of key players to affordable long-term deals (from 'What I got wrong: How Kevyn Adams exceeded my expectations with the Buffalo Sabres,' The Athletic, 4/9/23).
Botterill failed in Buffalo, and there's no denying that, but how much of it was actually his fault? He and Pegula were never on the same page, and he was frequently enervated as a result. Pegula insisted that Ryan O'Reilly be traded in the summer of 2018 before he was owed a major bonus, against Botterill's wishes. The following summer, the GM recommended Jeff Skinner be re-signed to a short-term, high-value contract to see if his excellence the season prior could be replicated. Pegula once again overrode him and insisted Skinner be signed to a massive eight-year deal instead. Hindsight is always 20/20, but Botterill proved to be right on both matters (at least in the short-term).
Adams is something of an anti-Botterill in that his relationship with Pegula has always been agreeable, which is why it's difficult to predict how he will react to the renewed presence of the owner. Would he tell his boss that they must stick to the course they've set? Or would their rapport lead to him acquiescing and allowing changes that wouldn't have been made otherwise?
There's no questioning that Adams has been one of the reasons the Sabres are heading in the right direction after so many years in oblivion. But Pegula has to trust his GM and allow him to continue as he sees fit. Otherwise, all the positive momentum Buffalo has generated for itself could get squandered, which is the last thing the team and its fanbase need.
Has Pegula Learned From His Mistakes?
Make no mistake about it, Terry Pegula is not an idiot, and he wouldn't be as successful as he is if he were. His failures with the Sabres over the past decade can be attributed more to naivete than incompetence. And while his return to the Sabres will have fans biting their nails, perhaps a wiser and more grounded owner will surprise them.
After all, experience is the best teacher, and after 12 years, Pegula can no longer be considered a novice. He's a seasoned veteran and has seen what it takes to lead a successful franchise. Owners must know when to be involved and (even more importantly) when not to be. It appears that, slowly but surely, the 72-year-old is finally learning that lesson. He's become extensively less involved over the past two years, and it's not a coincidence that the Sabres have improved immensely in that stretch.
A major reason for this could be the severe heart attack that his wife suffered in June 2022. The couple virtually disappeared from the public eye in the aftermath, and it's had a noticeable effect on both the Sabres and Bills franchises. Terry had been seen less and less in public in recent years to begin with and made only one real appearance of note last season at Ryan Miller's jersey retirement in January. Kim herself was not seen again for 14 months until she made a surprise visit to the Bills' summer training camp in Rochester, NY, at the end of July.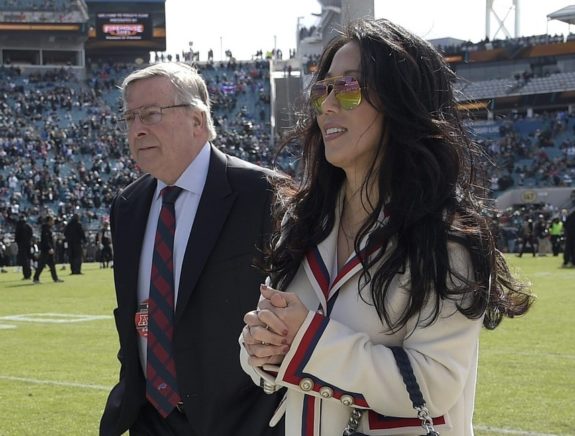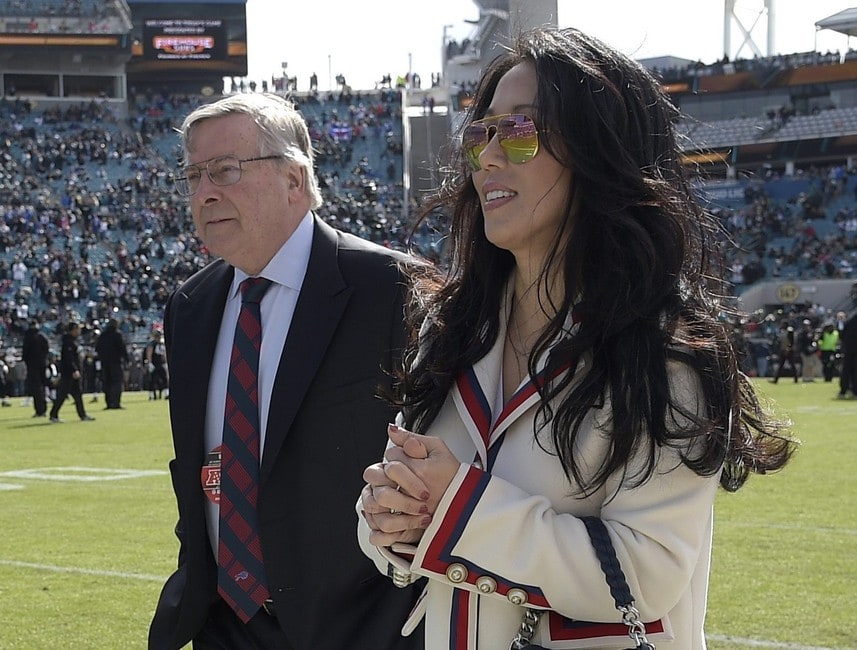 In the interim, a new CEO of Pegula Sports and Entertainment was appointed in John Roth, who will continue to oversee the business operations of both franchises. Kim is on the road to recovery and progressing well, and while that is fantastic news, there's a chance that the effects of her heart attack may prevent her from resuming her duties, and she may be effectively retired. As a result, her husband's involvement going forward could also be minimal.
The restructuring could merely be pomp and circumstance and being done to help the business side of the franchise, which was left in limbo when Kim (the former president) was forced away due to her health. Regardless of whether it was his wife's situation or if he just learned by coincidence, it seems that Pegula has realized that it's best to allow the people he hires to run his teams and stay uninvolved unless completely necessary. If his new role is merely a formality and he intends to keep a low profile, there's no reason to believe things won't continue as they have.
Sabres Fans Will Have To Wait and See
When the announcement was made last week, Sabres fans were undoubtedly nervous at the potential implications. The team is in its best place in a long, long time, and the prospect of it getting sabotaged is frightening. Their fears are justified, given what they've witnessed in the past. But even with that in mind, there's no immediate cause for concern. There's no sign that Pegula is returning to rule with an iron fist, and there's a chance that he might not even be directly involved in hockey operations.
His track record may be against him, and he's made it very difficult for fans to trust him, but he's endured a lot over the past few years and doesn't seem like the same meddlesome presence that he once was. Perhaps the change will be for the better and will allow Pegula to repair his image. How will his new role affect the Sabres? Only time will tell.
---

---