The Buffalo Sabres have relied on Jack Eichel, Ryan O'Reilly, Sam Reinhart and Rasmus Ristolainen to carry all of the offensive load over the past three seasons. The lack of help from the supporting cast has been well documented and is one of the biggest reasons the Sabres have been in the NHL's basement for multiple seasons.
Every training camp, fans of the team are hoping that the next wave of prospects makes the jump to become regular NHLers, and every year they come away disappointed. This year, disappointment isn't an option; some of the younger Amerks must make the jump to the NHL or they risk being shipped out of Buffalo.
Justin Bailey
The 2013 second-round pick probably envisioned himself as a regular in the Sabres' lineup by this point in his career, but for some reason, he hasn't been able to figure it out at the NHL level.
After scoring 20 goals and 45 points in his AHL rookie season, things were looking very good for Bailey's development, but his game didn't translate to the NHL level the next season. In the 2016-17 season, Bailey appeared in 32 games for Buffalo and only managed to score four total points.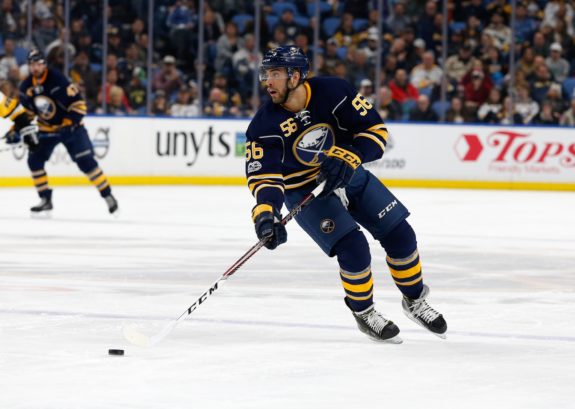 This season, Bailey didn't make the Sabres out of camp, but he did get a stint with the NHL club. In 12 games, he scored three goals and one assist. While his AHL season was derailed by injuries, he finished the year strong and was the Amerks' best player in their lone playoff series against Syracuse.
Next season will be Bailey's fourth professional season, with a very underwhelming NHL career so far, he needs to show Botterill that he is ready to be a contributor at the NHL level.
Bailey has the speed and the scoring ability to make an impact in the NHL but he hasn't been able to put everything together quite yet. At times he looks brilliant, as he can fly down the ice with the puck on his stick and create scoring chances, but at other times it looks like his feet are moving too fast for his brain to keep up.
Next training camp could be his last chance at cracking the Sabres' roster as a full-time NHLer, if he can't put everything together he risks being cast aside for one of the new Sabres prospect crop that is gunning for his spot.
Nick Baptiste
Baptiste grew up in a family that didn't exactly major in hockey but the former 3rd round pick has carved a nice path to the NHL. The former OHL scoring machine is coming off a season that saw him split time between the Amerks (36 games) and the Sabres (33 games)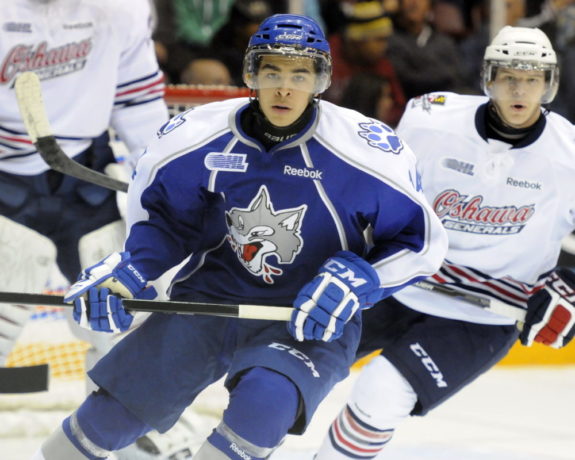 Although his production wasn't great for the Sabres (four goals and two assists), Baptiste managed to stick with the big club because of his willingness to adapt his game to a different role.
He spent most of his time playing in the bottom six and was able to go from a speedy winger with immense goal scoring capabilities to a solid two-way winger who played physical and used his speed to create offence when necessary.
If Baptiste can continue to improve his two-way game it is likely that he will be able to make the Sabres next year but he has more potential than just a fourth line winger and he has to become a more consistent producer at the NHL level.
He could play anywhere in the top three lines if he can regain his junior scoring touch (106 goals in 248 games) and with a severe lack of depth at the wing next season is Baptiste's best chance to show that he can be an NHL calibre goal scoring winger.
Alex Nylander
The most highly-debated prospect in the Sabres organization has split the fanbase at this point in his career. Some are already declaring him a bust after two U20 seasons in the AHL while others are preaching patience with his development.
Patience isn't a luxury that the Sabres can afford. They have been the worst offensive team in the NHL for the past few seasons, and when one of your top prospects goes by the name of "Snipeshow", you expect him to live up to the name.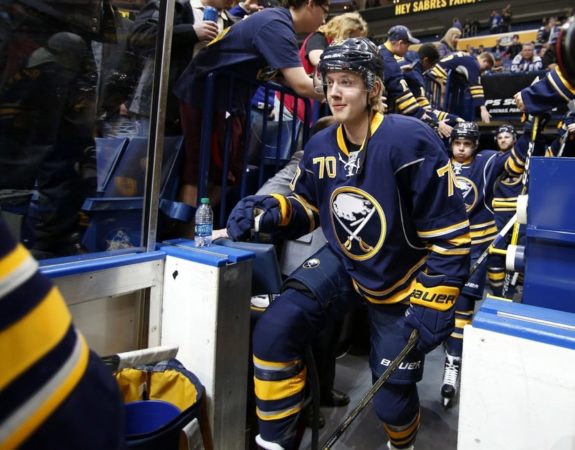 Unfortunately, Nylander hasn't been able to yet, but it is impossible to deny that he has immense offensive abilities.
He has scored only 18 goals in his 116 AHL games and has been called out for his lack of responsibility on defence down in Rochester. But in a brief three-game stint with the Sabres at the end of the season Nylander looked good. He scored his first career NHL goal and looked to be engaged on both sides of the ice.
The 20-year-old has been preaching his own development and despite his underwhelming numbers he has improved. This training camp will go a long way in determining if the Sabres want to invest more time in the young Swede. If he shows improvement and can crack the lineup, the Sabres will have a skilled, scoring winger that Botterill needs.
If he doesn't show any improvement then the Sabres may have to explore their options because neither the Sabres nor Nylander can afford to wait any longer for him to find his game.
Hudson Fasching
The key piece of the Brayden McNabb trade has yet to live up to the expectations that people have had of him (much like all of the players listed in this article). Fasching is different from the others, though. While Bailey, Baptiste and Nylander have all had top-six potential, Fasching has been seen as more of a role player (a Marcus Foligno-type).
Fasching was drafted by the Kings in the fourth round in 2013 and had a fantastic NCAA career. In his last season at the University of Minnesota, he scored 20 goals in 37 games and made the jump to the NHL afterwards.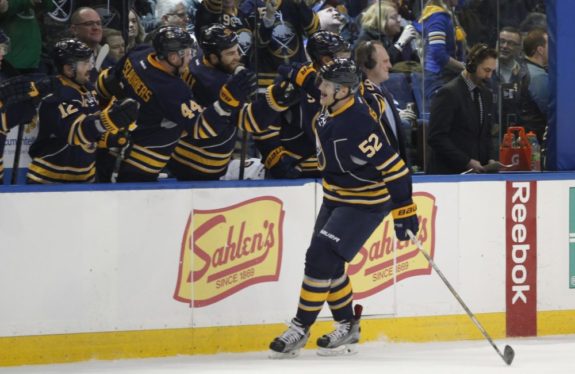 In his NHL debut, Fasching scored a goal that flashed all his potential. He powered past Jacob Trouba and cut to the net to record his first career NHL goal.
The problem with Fasching has been his ability to stay healthy, since turning pro he has yet to play a full pro season. His 2017-18 numbers may not jump off the page, but 12 goals and 30 points in 69 games is a decent season for a guy who is expected to be a bottom-six winger.
Compared to the past few years where the Sabres have had Johan Larsson, Nicolas Deslauriers or Jordan Nolan as their fourth-liners, Fasching would be a huge upgrade. He has the ability to provide offence and isn't scared to mix things up and play physically.
Out of all the players listed, I believe Fasching has the best chance at becoming a full-time NHLer because his expectations aren't as high.
Next training camp is huge for these players because it may be their last chance to make the Sabres. With a new crop of prospects like Cliff Pu, Victor Olofsson and Rasmus Asplund looking to make the Sabres in the future, the likes of Bailey, Baptiste, Fasching and Nylander have a lot of pressure on them. They need to show they're ready for the NHL or risk being forgotten.