The Saint John Sea Dogs are still alive in the 2017 Mastercard Memorial Cup.
One night after being on the wrong end of a historic offensive performance by the Erie Otters, the Sea Dogs put on their own offensive clinic Tuesday night. They took care of the Seattle Thunderbirds 7-0 in front of just over 5,000 fans at the WFCU Centre.
If you watched just the first period, though, you would have no idea this was a high-scoring affair. The teams combined for just 14 shots in the opening frame and were held scoreless. Saint John's goaltender Callum Booth rebounded after a 12-5 loss to the Otters the previous night. Thunderbirds' goaltender Carl Stankowski, though, was equal to the task despite losing 7-1 on Sunday night. Being scoreless early was something Sea Dogs' head coach Danny Flynn didn't mind.
"Our target was to be in the game at the first time-out," he said.
"Break it down into smaller segments. That seventh game mentality. Try to win that first segment. Get to the first time-out. As it turned out it was still 0-0. It was a better start for our guys."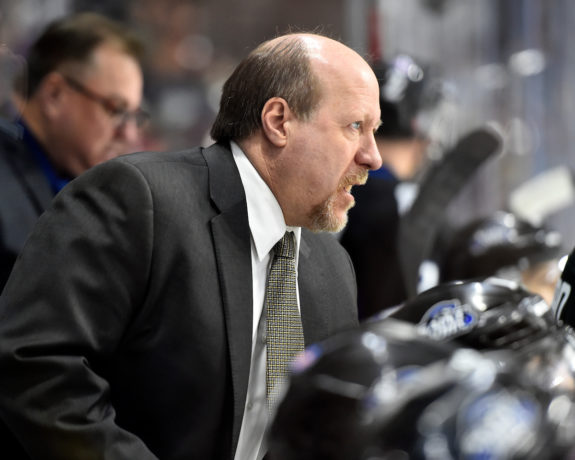 Rapid Fire Red Light
The scoreless game didn't last long, however. Just over a minute into the second, Sea Dogs' forward Joey Veleno opened the scoring. He put a wrist shot from the slot past Stankowski's glove and it was 1-0 Sea Dogs.
Seattle didn't back down, though. Most of the second period was back-and-forth hockey with Stankowski and Booth shutting the door for their clubs. Until the 14-minute mark, that is. Stankowski sprawled in the crease, but couldn't stop a Chase Stewart shot from the slot, and Saint John had a 2-0 lead at 14:04. Mathieu Joseph and Spencer Smallman would score within 53-seconds of Stewart and suddenly it's a 4-0 Sea Dogs lead.
That's all Stankowski would see as he was pulled in favour of veteran Rylan Toth. It was the second time in three games that Stankowski started but was replaced by Toth. That wasn't the end of it, though.
Cole Reginato scored his first of the tournament for Saint John at 16:29 and was promptly followed by Bokondji Imama's first at 17:13. The scoreless game was now 6-0 for the Sea Dogs. This was the confidence booster Saint John needed.
"Just had some timely scoring and got some pucks to the net," said Flynn, who told his group to put the first two games behind them.
"We started to get a little more confidence. We were trying so hard the first two games, but we got behind both games and kind of hung our heads. It was good for us … gain some confidence moving forward."
Veleno would add his second of the game early in the third period to cap off the 7-0 Sea Dog's win. Surprisingly, the Thunderbirds outshot the Sea Dogs 31-28. The loss eliminates the Thunderbirds from the Memorial Cup, ending their season.
Looking at the Positives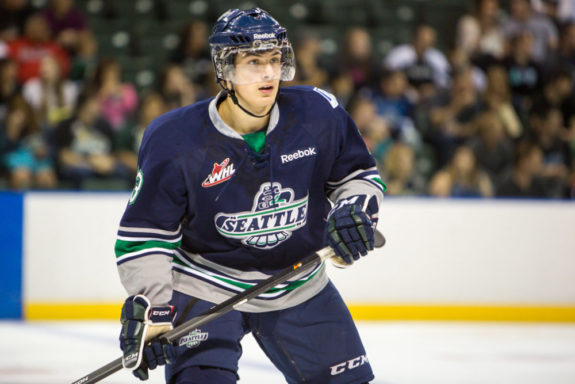 For Thunderbirds' forward Mathew Barzal, it's been an entertaining journey. He said his four years were going through his head after the game.
"I've been here with some of them for four years now, you think about the good times and the bad times you just laugh at," Barzal said.
"It's all coming full-circle. A lot of good memories when I was 16 being a rookie and being picked on. They were some of the best times I've ever had."
The loss is tough, but Seattle still owns its first WHL championship. Seattle head coach Steve Konowalchuk said he wants the players to understand all of the emotions involved in this situation.
"As people, as young men … it's part of getting kicked in the butt. It's part of life," he said.
"I do want them to understand the feeling they have right now but also, in the next day or two, reflect on the success they've had this year … They've set a new bar… They should be proud of that."
Konowalchuk said that his team has always played hard for comebacks, but today, they just didn't have it in them.
"One thing about this team, we go down 2-0 today, usually we come right back," he said.
"We have all year. We have fight. It's not a question. If it doesn't happen, it's not from not fighting. We didn't have that today. There was just nothing left mentally. They're all good character kids who work hard. There was just no juice mentally to keep fighting and pushing."
Preparing for Weekend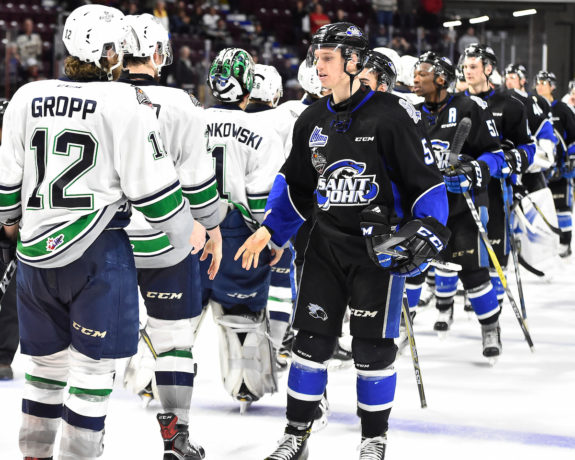 Saint John now gets ready for Friday. Their opponent has yet to be determined, but it'll be Erie or Windsor. The undefeated clubs go head-to-head on Wednesday night to close out the Round Robin. The winner goes straight to the Memorial Cup final on Sunday, but the loser plays Saint John in the semifinal on Friday.
"Our job now is to rest and recover tomorrow," Flynn said.
"The coaches have to do some homework so we can do a better job against whoever we play."
Tickets for Wednesday's battle between Erie and Windsor, as well as the semifinal and final games this weekend, are available on the Memorial Cup website.
Scoring:
First Period –
None
Second Period –
Sea Dogs – J. Veleno (1) – Unassisted – 1:14
Sea Dogs – C. Stewart (1) – Assists: J. Zboril, S. Smallman – 14:04
Sea Dogs – M. Joseph (2) – Assists: M. Highmore, B. Imama – 14:19
Sea Dogs – S. Smallman (2) – Assists: J. Gauthier, J. Veleno – 14:57
Sea Dogs – C. Reginato (1) – Assists: S. Bourque, N. Noel – 16:29
Sea Dogs – B. Imama (1) – Unassisted – 17:13
Third Period –
Sea Dogs – J. Veleno (2) – Assists: M. Highmore, B. Imama – 6:21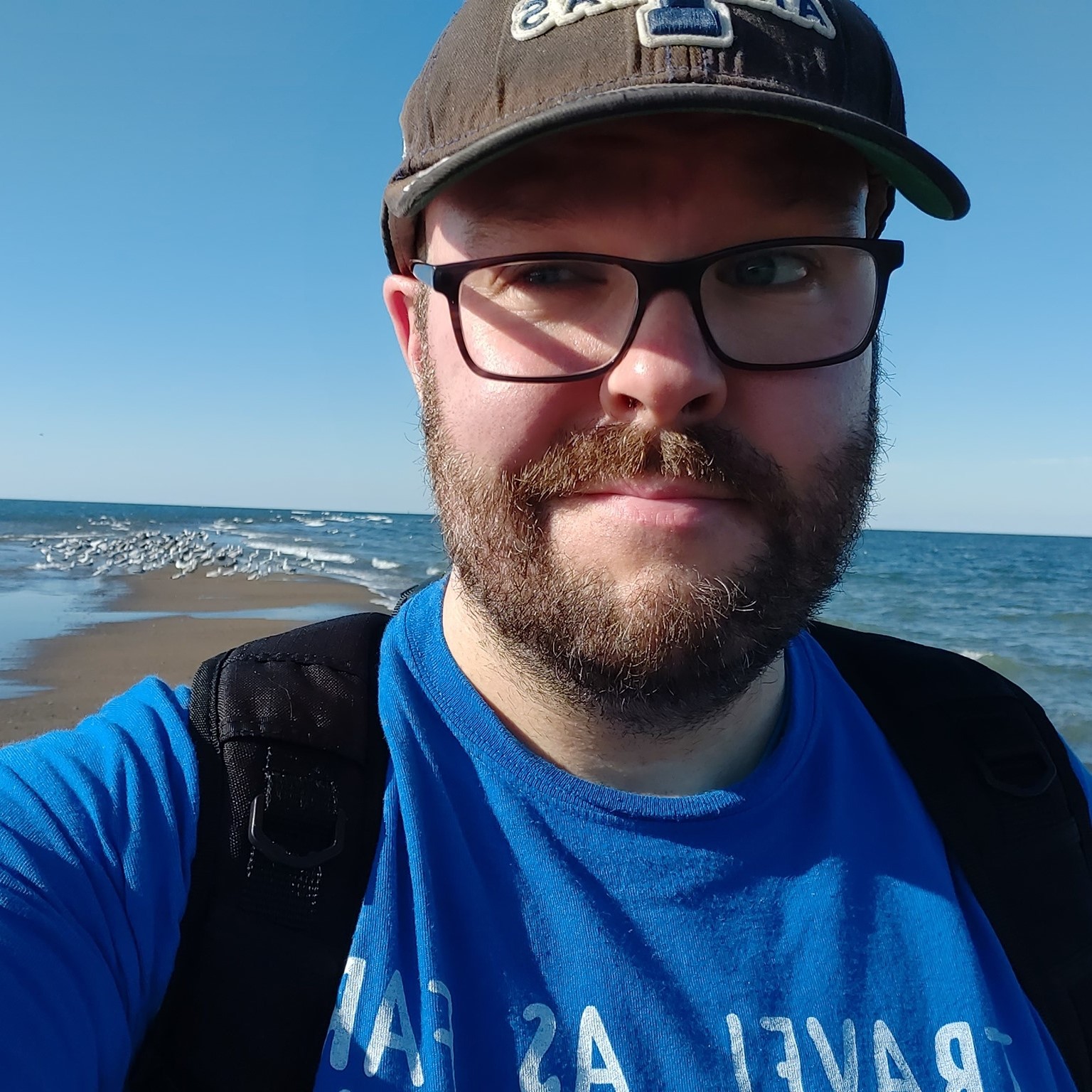 A nearly life-long resident of Windsor, ON, I graduated from St. Clair College (Journalism) and University of Windsor (Communications) and have attended Windsor Spitfires' (and OHL) games for 30-years. My areas include multimedia journalism and photography.