The free agency frenzy has all but died down. The major moves have been made and sanity has been restored to NHL GMs and owners, for the time being anyway. But while all the big names are signed and there have been plenty of surprises, there are still plenty of players looking for a contract and teams still have their holes to fill. There are no more superstars available, but here are the best of the remaining free agents.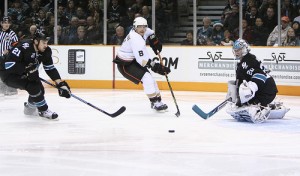 Teemu Selanne
2010-11 stats: 73 GP 31 G 49 A 80 P 49 PIM plus-6
2010-11 cap hit: $4,500,000
As always, Selanne's only options are to re-sign with Anaheim or retire. The 80 points he put up last season will be a record should he choose the latter option, but he can't possibly leave after his best season since 2006-07, can he? He was the Ducks' most consistent scorer and was by far their best player in the playoffs. He has surgery on his left knee at the end of June, so he will certainly wait to see how he feels after his recovery. It would be a shame for someone still with so much talent to retire; he is within 60 points of 1,400 and 41 games away from 1,300, but does not need to hit those milestones to prove he is one of the best ever.
Cory Stillman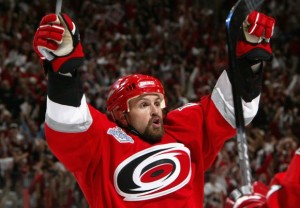 2010-11 stats: 65 GP 12 G 27 A 39 P 24 PIM plus-5
2010-11 cap hit: $3,533,333
Stillman missed 16 games to injury, including 12 straight with a back injury in December, and only managed seven goals and 23 points in 44 games for Florida last season. But a deal at the trade deadline brought him back to Carolina where he regained his scoring prowess, netting five goals and 16 points in only 21 games. He's no longer the 50-assist, 80-points guy he was right after the lockout, but he can still provide quality secondary scoring and the experience that comes with two Stanley Cups.
Vinny Prospal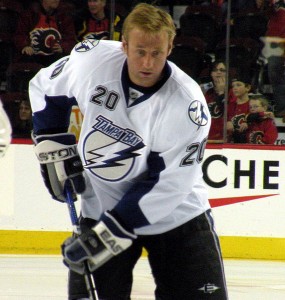 2010-11 stats: 29 GP 9 G 14 A 23 P 8 PIM plus-4
2010-11 cap hit: $2,480,000
Prospal missed the first 53 games with a knee injury, but was able to return to put up a solid 0.79 points per game average. Like Stillman, Prospal can still provide secondary scoring into his late-30s. He'll reach 1,000 games and 700 points next season, but is still looking for his first Stanley Cup. If he can't sign with a contender, he can sign with an average team and demonstrate his skills in hopes of a trade.
Bryan McCabe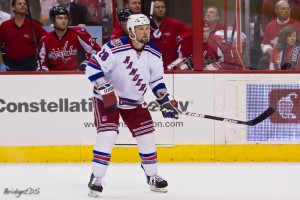 2010-11 stats: 67 GP 7 G 21 A 28 P 34 PIM plus-2
2010-11 cap hit: $5,750,000
No longer the hard-hitting, high-scoring D-man he was five years ago, McCabe can still help out on the power play. With over 1,100 games of NHL experience, he can be a valuable mentor for a young blueline. He could work in St. Louis where only Barrett Jackman is 30 years old and they have already added veteran presence in Jason Arnott and Jamie Langenbrunner for their forward unit. If not then Colorado or Minnesota, somewhere he can help young players develop. He won't get anywhere near his last contract, so interested teams won't have to worry about a major cap hit.
Scott Hannan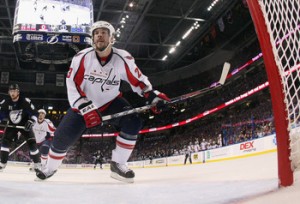 2010-11 stats: 78 GP 1 G 10 A 11 P 34 PIM plus-4
2010-11 cap hit: $4,500,000
A big man at 6-foot-1, 225 pounds, Hannan can still play a shut-down role as he nears his mid-30s. He can provide value as a third-pair defenseman and penalty killer, but will certainly have to take a major pay cut this year. He has no value on the offensive side of the puck but can help teams trying to trim their goals-against.
Ray Emery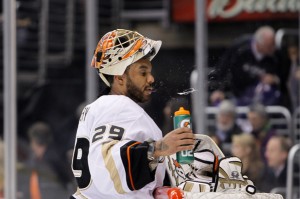 2010-11 stats: 10 GP 7-2-0 .926 sv % 2.28 GAA
2010-11 cap hit: $500,000
Emery took almost a full year to recover from surgery to repair avascular necrosis in his hip. He got the Ducks to give him a shot and when other options went down, he was recalled from Syracuse of the AHL and was strong down the stretch, winning his first six starts. He certainly won't be a starter, but performed well enough for a team to give him consideration for a backup role.
Barring injury, each of those players should be able to handle their role on their team quite well, while setting examples for the next generation of stars.
There are still three months until the season begins and this is just a small sample of the available crop of free agents. To see all available players, visit capgeek.com.