Things have not worked out as the Ottawa Senators hoped they would to start the 2020-21 season. After a strong showing against the Toronto Maple Leafs in their home opener, winning 5-3, they went on to drop the next eight contests. Things also feel like they're getting worse; in their first four games, they were just barely outscored 14-11, but over their last four games, they've been outscored 25-8. That's not good news for a team that is already at the bottom of the standings by a significant margin.
But that doesn't mean there haven't been any bright spots. As the team continues to struggle as a whole, several members of their young core have emerged as key players. Here's a look at the three best performances over the month of January.
Third Star: Austin Watson
Austin Watson was brought in over the 2020 offseason with the intention of adding toughness to a very young, skilled lineup. In his six seasons with the Nashville Predators, he never once topped 20 points but hit 123 penalty minutes in 2017-18. He's played in the bottom-six with other gritty veterans, and so far in 2020-21, he's been averaging some of the lowest ice time among all Senators' players. He also leads the team with 18 penalty minutes, which is tied with power forward Brady Tkachuk.
But what's been surprising is that, despite being very effective as an energy forward, blocking shots and laying big hits, he's also become a valuable offensive threat. In January, he scored three goals, which ties him for the lead on the Senators. Last season, he had just six goals all season. Watson's four points also tie him with Chris Tierney, who has been one of the most utilized forwards this season, who's averaging over four minutes more than him per game.
With the Senators still struggling to figure out line chemistry and getting their veterans rolling, Watson has proved that he can be relied on for more than his physicality, and it couldn't have come at a better time. The majority of the team's offense has come just from the first line; one third of all the Senators' shots have come from just those three players. The former 18th overall selection in 2010 was a great goal-scorer in juniors, and the Senators have simply given him the opportunity to use those skills more frequently. If he can keep up his offensive production, it will give Ottawa some depth scoring they desperately need.
Second Star: Nick Paul
The emergence of Nick Paul this season has been nothing short of incredible. Prior to 2019-20, he was little more than a regular call-up and injury replacement, playing 56 games over four seasons and scoring seven points over that time. Last season, he matched his career games total while scoring nine goals and 20 points and averaging over 14 minutes a game. It earned him his first one-way contract and an opportunity to prove himself as a top-nine forward on the team.
Related: Senators' Nick Paul Has Been the Biggest Surprise This Season
So far, the results couldn't be any better. Paul has jumped up to third in team scoring with two goals and three assists despite mostly playing on the third line with Colin White. He's fourth in total faceoff wins and second in win percentage with a 57.5% success rate. He also has an 11.8% shooting percentage, the fifth-highest on the Senators, despite getting the least offensive zone starts on the team, starting there just 38% of the time.
Paul's early production has prompted head coach D.J. Smith to use him in nearly every situation. By the end of the month, he was the team's most deployed forward, even surpassing Tkachuk and the rest of the first line. In the team's Jan. 31 game against the Edmonton Oilers, he was a plus-1 after 21 shifts, despite the 8-5 final score, one of the only players and the only forward to end the game in the positives. He's also one of the few players who still remain in the positives this season, leading the Senators in plus/minus with a plus-3. In short, Paul has been exactly what the Senators have needed, drawing comparisons to another player who received praise for his ability to perform in every situation — Andreas Dackell, the Senators' "Duct Tape" of the 2000s.
First Star: Brady Tkachuk
It really couldn't be anyone else. While most of the team has struggled to get going, Tkachuk has started the 2020-21 season strong, posting three goals and four assists in nine games to lead the team in both categories. He's been the number one play-driver for the Senators, leading the team in Corsi and Fenwick percentages, offensive zone starts and is second among forwards in average ice time with over 17 minutes per game. His chemistry with Drake Batherson and Josh Norris on the first line has given the Senators a top unit that is a consistent threat any day of the week, something they haven't got from any other line.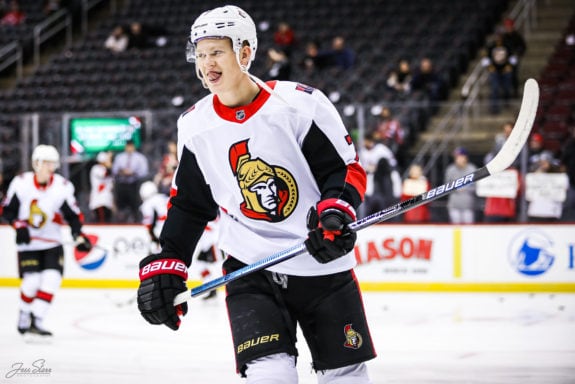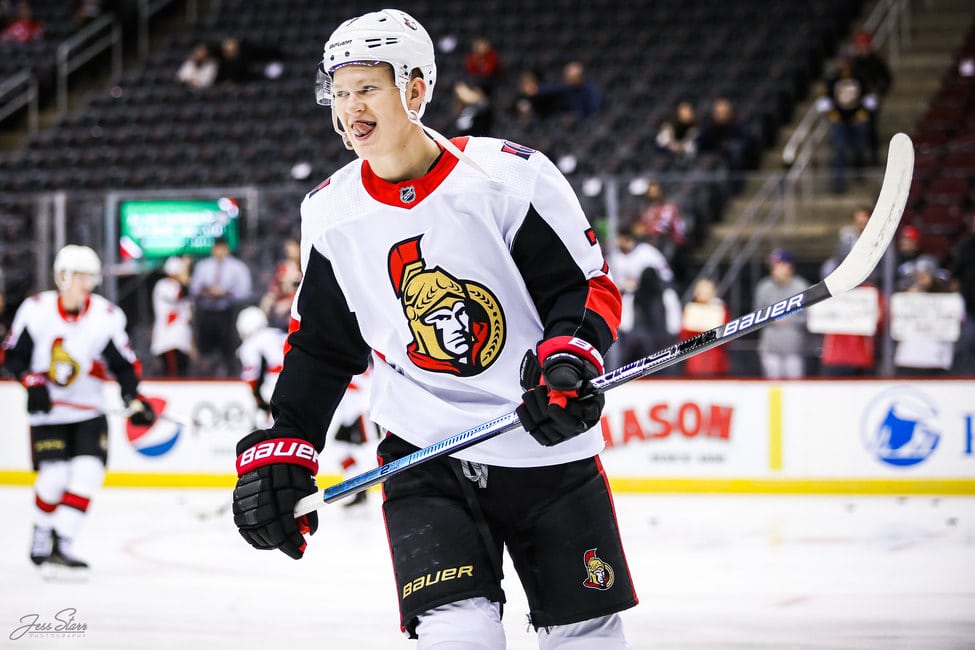 There's a good chance that Tkachuk steps up his production in February, too. In his first nine games this season, he led the team in shots with 43, which is nearly 20 more than second place, but he's only scoring at a 7.0% pace, the lowest of his career thus far. This likely has to do with the team struggling around him; last season, he had a shooting percentage of 8.1% on 259 shots on an equally weak team. However, that still resulted in 21 goals. Tkachuk probably won't break his career highs in points this season thanks to the shortened schedule, but as he's already on pace for 43 points, and if he can keep it up, the Senators will eventually find the success they've been missing this season.
Although this was never supposed to be a playoff team, there's no question that the Senators' January performance leaves much to be desired, save for a few bright spots. February will be a big month, as they will be fighting to break out of their losing streak. Coach Smith will need to try new strategies to help break his players out of their early-season slump, but so far, he continues to rely on his young core of Tkachuk, Batherson, Norris, and Paul, which will undoubtedly pay off in the future.
---
---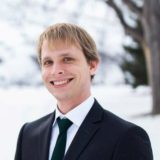 An elementary teacher by day and an avid hockey fan, Dayton joined The Hockey Writers in 2019 and currently covers the Ottawa Senators, World Juniors, and NHL Entry Draft.