Bobby Ryan entered the Ottawa Senators 2017-18 season looking to carry over the momentum from his strong showing in the Stanley Cup playoffs last spring. However, any hopes that the veteran winger would be able to stay healthy this year were dashed before the end of October when Ryan broke his right index finger while blocking a shot.
Ryan missed eight games with this injury and has suffered an astonishing three more hand injuries since, with the most recent one happening last week against the Anaheim Ducks. Ryan is out for at least three weeks with a broken finger, further weakening an already banged-up Senators forward group. This latest setback is Ryan's ninth hand injury in the last four years.
The Senators face an uncomfortable situation with their oft-injured star. At 30 years old, Ryan is not quite in the twilight of his career, but his injury history makes it unlikely that he will become a 30-goal scorer again.
The biggest factor standing in the way of a Ryan trade is his contract, which has four years remaining and an annual cap hit of $7.25 million. Any trade that might send Ryan to another team would probably involve taking back another bloated contract, just as the Senators did when they acquired Dion Phaneuf.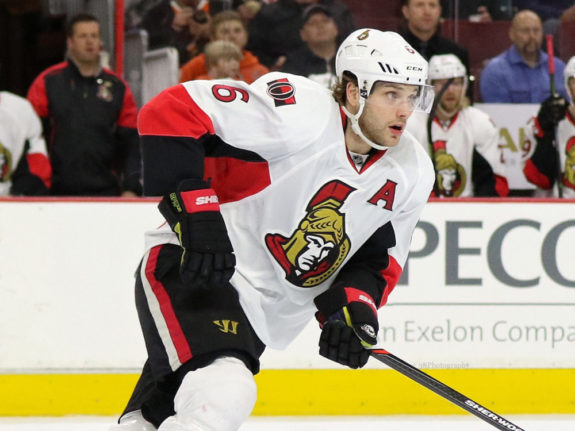 A compliance buyout is also unlikely. Buying out Ryan's contract would involve paying him just over $1.83 million over the course of the next eight seasons. While this is a relatively small amount of money in the NHL, the budget-conscious Senators have been reluctant to buy out players in recent years.
Ryan's inconsistent play and seemingly fragile finger bones have caused many Senators fans to give up on him, but Ryan has been a very effective player when healthy. During last year's playoff run, Ryan was a force in the offensive zone, using his frame and touch around the net to rack up six goals and nine assists in Ottawa's 19 playoff games. However, Ryan has been injured so often that these moments of solid play are easy to forget about.
Finding the Right Fit for Ryan
Ryan's size and skill set have made it tempting for his coaches to use him as a net-front presence, and he has successfully filled this role when playing with playmakers like Matt Duchene. However, screening the goalie comes with some risks, as Ryan has been hit by a lot more pucks than usual. This is part of the reason the Senators winger has suffered so many hand injuries. Despite adding more padding to his gloves, the injuries have continued to pile up. Finding the right kind of gloves has been a difficult balance, as Ryan said in October.
People have asked me about more padding, but then you sacrifice feeling in the hands and your gloves are heavier…I put more padding in and used the most I could possibly use, but when you take a direct shot the chances are you're going to break it.
Ryan's hands are essential to his success, as his smooth puckhandling ability has resulted in some highlight reel goals over the years. While Ryan is not a particularly strong skater, his hands have helped make up for his lack of speed. However, there are concerns about how well Ryan will be able to handle the puck after coming back from yet another broken finger. Without his scoring touch, Ryan's impact on the game this season has been negligible.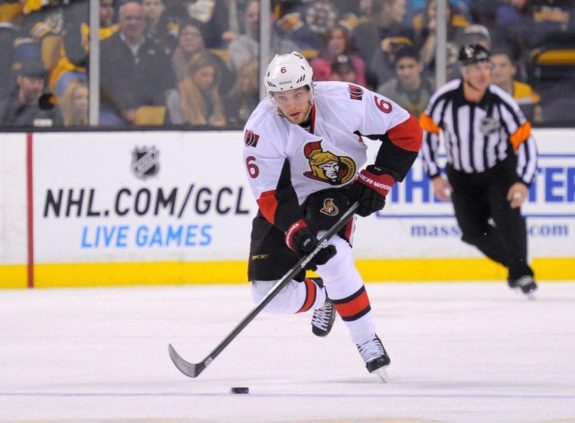 When Ryan has returned from previous hand injuries, it has taken him a while to find the scoresheet again. This was the case before his latest injury, as Ryan broke his finger right after he scored his first goal in six games. With Ryan out indefinitely once again, it might be best for him to take some extra time to heal up—perhaps even the rest of the season. If Ryan returns to the lineup only to suffer yet another broken finger, he'll have to worry about recovery over the offseason.
This is the opposite of what Ryan would have hoped for from the start of the year, but with the way things have been going for the Senators this season, he might be better off taking the side of caution.
A Carleton University journalism graduate, Jacob joined The Hockey Writers in 2017. As an Ottawa native, Jacob has been following the Senators since the days of Radek Bonk. You can also find Jacob at ComicBookMovie.com.