With the recent announcement of a League expansion, last week's free agency period became one of the most anticipated in years, and, the Ottawa Senators did exactly as everyone expected—not much.
Related: NHL Approves Las Vegas Expansion
It's no secret that the Sens are the NHL's prime example of a budget team. Team owner Eugene Melnyk has denied financial struggles in the past, but historically, they've been near the bottom of the League when it comes to spending. In fact, they currently rank 27th with a projected cap hit of $55,430,000, according to capfriendly.com.
Even Erik Karlsson, the team's captain, has been outspoken on the team's spending plan: "We're a budget team. We don't have the same players as most teams do that are high-skilled and we're not going to win games from a skill base."
Improving The Farm Team
This time around, the Sens didn't sign any big names, but that's not necessarily a bad thing. Instead, they padded their farm team's roster, the Binghamton Senators, who missed the playoffs and finished in 27th place—a disappointing year to say the least. NHL teams will often focus on improving their AHL affiliates to increase the chances of a winning environment for their young prospects.
"We obviously haven't made the biggest splash today but we have improved our depth." – #Sens GM Pierre Dorion

— Ottawa Senators (@Senators) July 1, 2016
Last Friday, the Sens signed six players to two-way contracts, all of which are expected to start off the season in Binghamton  (NHL salary/AHL salary):
Michael Kostka, D, 30

($800,000 / $325,000)

Phil Varone, F, 25

($700,000 / $325,000)

Michael Blunden, F, 29

($750,000 / $275,000)

Chad Nehring, F, 29

($600,000 / $125,000)

Max McCormick, C, 24

($625,000 / $72,500)

Casey Bailey, F, 24

($874,125 / $70,000)
These are nice depth signings, but it's unlikely that any of them will make an impact at the NHL level, although some may get the opportunity to fill in for a handful of games.
It's Time To Graduate
Unless the Sens decide to make a trade or sign a free agent soon, it looks like they'll be crossing their fingers in hopes that none of their key players get injured. It also likely means that they'll be leaning heavily on their prospect pool. In other words, they're either hoping or expecting that some of their younger players will be ready for NHL hockey.
In one sense, when a player is promoted to an NHL role, it's exciting for the player, the team and its fans. If it all works out and he can handle the pressure, the roster will be improved and more complete. But, in another sense, it could be disastrous for the player as he's missing out on valuable learning experience by skipping or not spending enough time in the AHL, the NCAA or a European League.
Most players establish successful careers by gradually moving up the ranks, while in other situations, their confidence is shattered due to being rushed into an NHL lineup. For example, maybe Curtis Lazar could've benefited from a year or two in the AHL—actually, it would probably be a good idea for him to start the season there this year.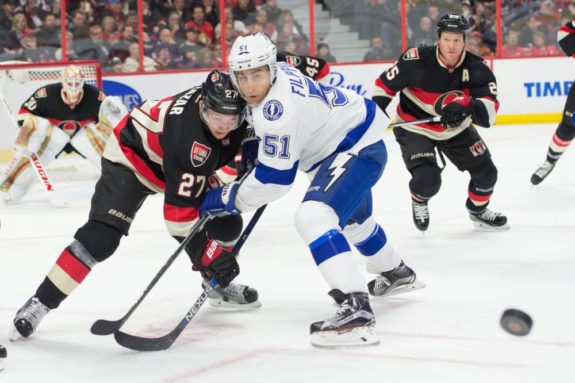 Last season, Clarke MacArthur only managed to play four games before running into concussion problems, which kept him out for the remaining 78 games. Then, despite the fact that Kyle Turris played 57 games before missing the end of the season, it was evident that a nagging injury affected his play, leaving him with only 13 goals and 30 points.
Luckily, the Sens do a good job when it comes to drafting and development. Clearly, this is what the management is relying on. But is it too early?
With Logan Brown, Jonathan Dahlen, Thomas Chabot, Colin White, Francis Perron, Marcus Hogberg, Sens have reason to be excited about future.

— AJ Jakubec (@TheSuperAJ) July 3, 2016
In his 24 NHL games with the team, Nick Paul seemed to get more and more comfortable. The 6'4, 220 lbs left-winger used his size and strength, showing off his hockey IQ and a high level of motivation. At the Sens' development camp, he was named the hardest working player, which is voted on by the coaching, training and conditioning staff. It's safe to expect him to be in the lineup on opening night, as the Sens will host the Toronto Maple Leafs.
Paul was acquired from the Dallas Stars in the infamous Jason Spezza trade. They selected him 101st overall in the 2013 NHL Entry Draft.
Senators AGM Randy Lee says Paul "did not take his foot off the gas with his intensity and work ethic. He's going to challenge for a spot"

— Ken Warren (@Citizenkwarren) July 4, 2016
Since the first weekend of free agency, the Sens have signed Ryan Dzingel ($750,000 / $72,500) and Fredrik Claesson ($700,000 / $100,000) to two-way contracts after their impressive showings near the end of last season.
Cody Ceci and the team are still negotiating a deal, while Mike Hoffman has filed for arbitration. Again.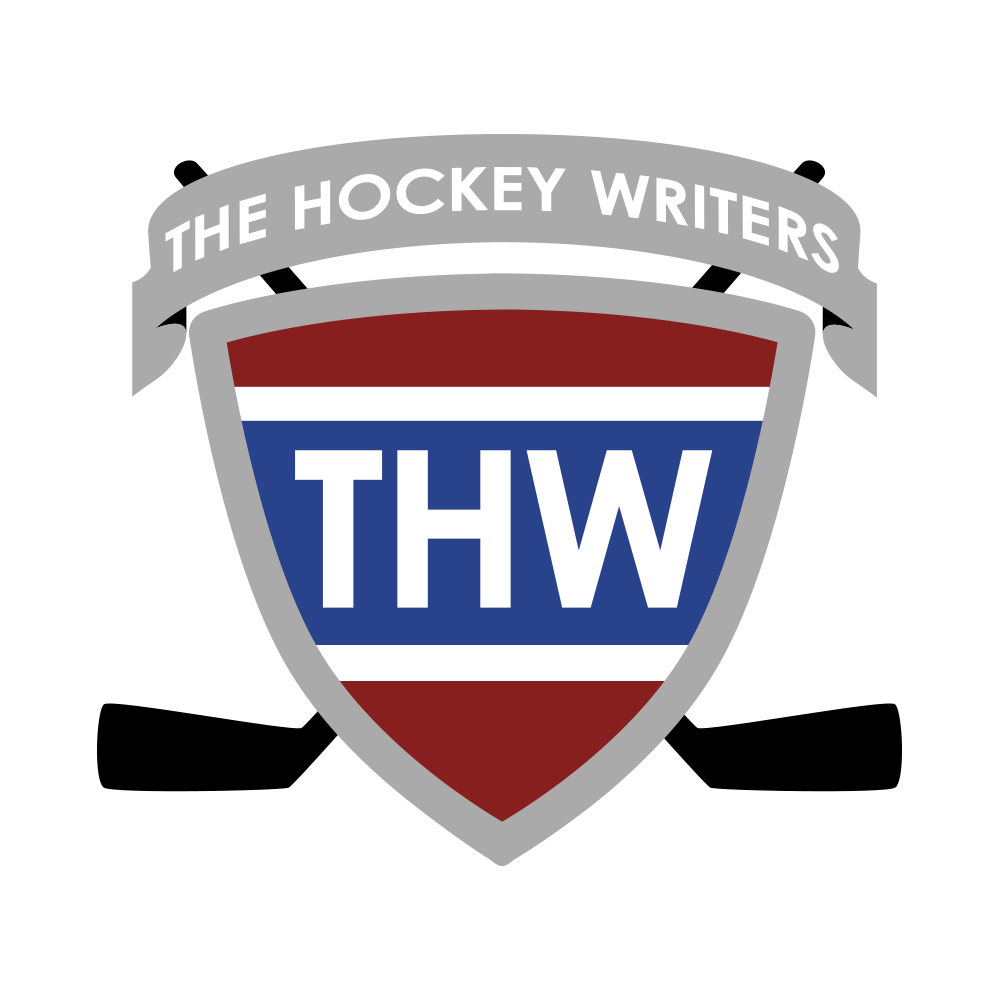 The Hockey Writers is:
1) A top-tier hockey media company delivering a top-notch, in-depth look at the NHL
2) A collective of some of the best hockey writers anywhere
3) A multimedia provider with daily podcasts and YouTube shows
4) Well-respected and widely-cited NHL prospect and draft resource