There's been plenty of talk surrounding Jack Campbell and his lack of success early on with the Edmonton Oilers. There'd also been talk for weeks leading into the NHL Trade Deadline that the Edmonton Oilers were kicking tires on the availability of San Jose Sharks' defenseman Erik Karlsson. The Oilers and Sharks played each other in an overtime thriller on Monday night, with Campbell getting the win (a shaky one). But, it was Karlsson who looked like a much better bet in a losing effort.
Related: 4 Takeaways As Oilers Make it 4 Straight with Win Over Sharks
Just a couple of days ago, one scribe wondered if the Oilers and Sharks could help each other out this offseason and use these two players as the centerpieces of a summer trade that would see Campbell go as part of a package to the Sharks, with Karlsson coming back to Edmonton.
What is The Trade Being Suggested?
Full specifics of a deal weren't offered up, but Eric Duhatschek of The Athletic writes that the Oilers were interested in Karlsson and noted, "The key to executing a successful trade between the Oilers and Sharks is finding a way to accommodate the Karlsson contract – while still providing the Sharks with some value for the player."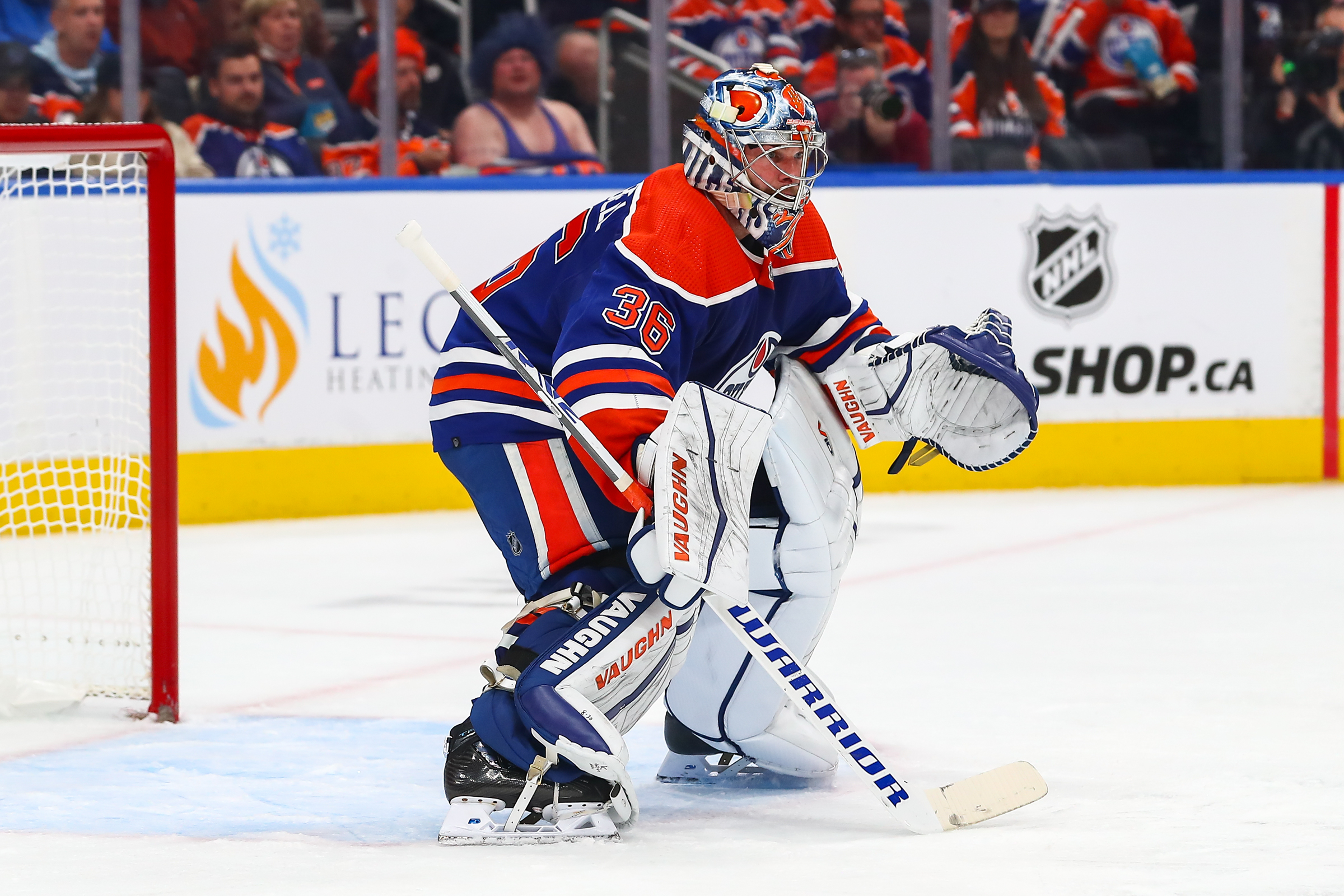 He adds:
I wonder if the solution doesn't revolve around the Oilers' underachieving but occasionally exciting Jack Campbell. The Oilers signed Campbell last summer for five years at $5 million in the hopes he would emerge as their true No. 1. No matter how they tried, they couldn't get Campbell to seize the job. … Campbell's contract then becomes an albatross they need to send away.

source – 'NHL draft lottery scenarios, Sharks watch, the Flames' biggest problem: Duhatschek notebook' – Eric Duhatschek – The Athletic – 03/17/2023
Duhatschek believes Campbell could be a viable option for the Sharks who — outside of last night when James Reimer was stellar — hasn't had great goaltending. Not only that, but Reimer is 34 and an unrestricted following this season (one in which there was some negative off-ice attention after his refusal to wear the Pride Jersey). The scribe adds that Kaapo Kahkonen is signed for another year at $2.75 million and could work as a 1B.
Why Would San Jose Take Campbell?
The first question some will ask is why the Sharks would realistically take Campbell if he's so overpaid and seems to be so unproductive. Three reasons come to mind and as unlikely as some might argue they sound, they are realistic options.
---
---
First, if the Sharks choose to move on from Reimer, they can easily fit Campbell's full cap hit onto their roster without a problem. They'd have a huge amount of cap space and his $5 million deal for four more seasons is not an issue. They are rebuilding, thus a Stanley Cup-caliber goalie is not essential over the next two or three seasons.
---
Latest News & Highlights
---
Second, there's always a team or two that will see something in a goaltender that others might not. Campbell has the ability to be really good and really bad. It's the good the Sharks will be interested in and if they believe he's got more of that in him than he's shown, and is a better option than some of what the team can get on the open market — especially if adding him is a means to an end — they may have an interest.
Finally, taking Campbell back will entice the Oilers to take on Karlsson's deal at a higher per-season rate. One of the reasons the trade didn't get done was that the Oilers couldn't make Karlsson's money work. The Sharks weren't willing to retain more than 20% and that meant a $9.2 million Karlsson coming to Edmonton, which the Oilers simply couldn't afford. But, if the Sharks say, 'We'll take Campbell as part of the deal', GM Ken Holland would seriously consider it. The Sharks would get their picks, prospects, and a netminder, all while retaining only $2.3 million.
If An Actual Option, Should the Oilers Do This?
The idea of moving Campbell in the offseason is an attractive one. That said, is it so enticing that the Oilers would willingly take on Karlsson's contract at $9.2 million per season for the next four seasons? It's a $4.2 million swing that the Oilers would have to account for — meaning they would need to drop that amount of money from their roster for next season — and it's a lot to pay just to cut bait from a goalie who isn't performing very well, but could improve.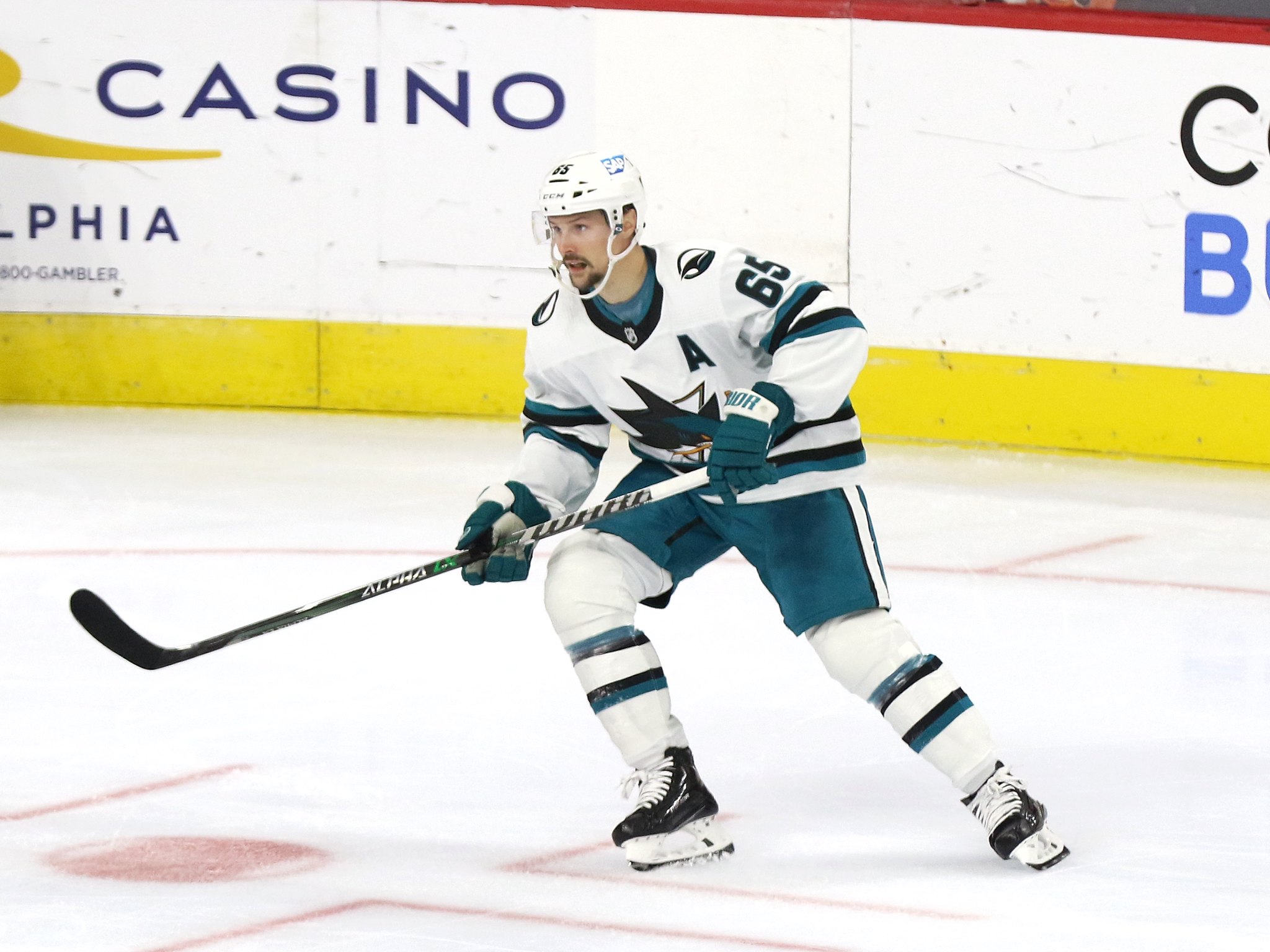 At the same time, the Oilers will still have to give up a first-round pick, plus prospects and likely another decent player. If Evan Bouchard continues to progress alongside Mattias Ekholm, does Karlsson become a player the Oilers actually need? And, if you consider Bouchard might have to be part of the deal to acquire Karlsson, it's not an easy trade to make if you're Ken Holland.
In the end, the Oilers would be giving up something like a first-round pick in 2024, Jack Campbell, Evan Bouchard, and Xavier Bourgault to get Erik Karlsson at $9.2 million per season for four more years. Edmonton lands a top-pair, elite, right-shot defenseman and shakes free of a goaltender they made a mistake on with a long-term deal. They also give up another first-rounder (they gave up one to get Ekholm), a potential top-pairing defenseman who is due for a hefty raise (Bouchard), and a solid prospect.
Is it worth it? That's a tough one.