You would think that a team up 3 games to 1 would be in great spirits. However, it seems that Todd McLellan has mastered the art of raining on his own team's parade. Every postgame, he picks apart things that his team could do better. One theme has been consistent, the Sharks penalty kill. McLellan's team, who was perfect shorthanded at home has fallen from grace away from the friendly confines. But there is another problem in San Jose. And he stands in between the pipes.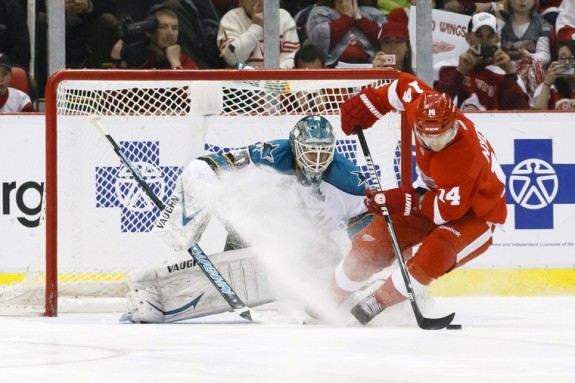 "I better make that real clear, I'm not talking about our goaltender. I'm talking about the goaltender, the d-men, the forwards down low. Secondary chances we gave up. I'm definitely not talking about one individual with pads on"

–Todd McLellan on the Game 4 loss
Sharks Penalty Kill Killing Sharks' Momentum
Penalties are going to occur. Especially in a dogfight of a series like their current one with Los Angeles, the Sharks penalty kill will be busy. At home, the Sharks only had to kill off four penalties. They were perfect, suffocating the Kings and keeping them off the board on the man advantage. But in Los Angeles, the story has been different. The Kings have gone 3 for 9 on the power play on their home ice. This has the Sharks working at a 76.9% penalty kill rate (12th in the playoffs).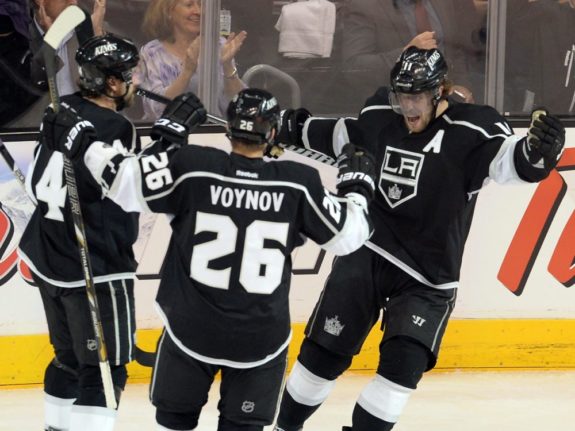 At times, the Sharks penalty kill has looked amazing and at others, it is inches away from giving up another goal. For instance, Thursday saw the Kings go 1 for 5. On the first power play, the Kings looked hungry; they spent most of the time in the offensive zone and were threatening early in the game. But when the second penalty of the night occurred, the Sharks didn't allow a single clean entry into the zone. Inconsistent shorthanded time will not win them a Stanley Cup; but that is precisely what the Sharks penalty kill is currently producing.
Antti Niemi's Play Hidden By Explosive Offense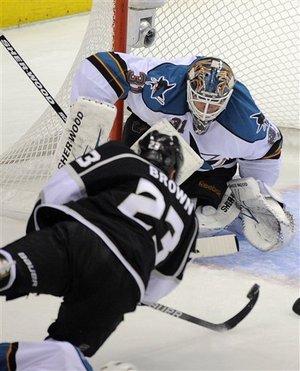 Your team's best penalty killer must be your goalie. No matter what happens in front of him, the goaltender can negate any amount of brilliant play with a flash of the leather. Antti Niemi has not been spectacular. In fact, he's been pretty bad. Over four games, he's given up 13 goals. This is the playoffs, and the scores are supposed to be lower and closer.
After Thursday, Nemo's GAA ballooned to 3.45 and his save percentage dropped to less than 89%. Of recent memory, Chris Osgood and Marc-Andre Fleury are the only Cup winners whose save percentage even comes close to dropping below 90% (Osgood had a .905 in 1996-97 and Fleury posted a .907 in 2009). Remember, this is a Kings team that was terrible at finding the back of the net, yet they have averaged over 3 goals per game!
Granted, some goals that Nemo has given up are not entirely his fault. His defense has been lackluster in front of him. The Kings have been free to whack away at loose pucks and get into the crease all series. That might be a product of the huge leads they have been playing with. But counting on the offense to put four in every night is not a formula for success in today's NHL. Not when guys like Tuukka Rask and Semyon Varlamov could be in their future. And the difference between Niemi and those netminders is that they find ways to pick up their defense. If Nemo played like he did in OT on Tuesday, I could see him raising the Cup in a teal jersey. But that performance has been the lone bright spot in a woeful series for both teams' goalies.
The Future Does Not Look Bright
Barring a major Sharks meltdown, and don't count it out, San Jose will move forward in the playoffs. They have two more home games to clinch and face the winner of the Ducks/Stars series. Hopefully they only need one of those games so they can spend some extra time organizing their penalty kill and tightening up their goaltending. The goalies in last season's final both posted save percentages above 93%. And Chicago and Boston were in the top four among penalty killers. Unless there is improvement on the defensive side of the ice, the Sharks will fail to reach the Finals. Again.