The San Jose Sharks are sitting quietly while the 2023 NHL Trade Deadline begins to unfold around them. Already in the last few weeks alone, massive moves have been happening on every end of the league. Bo Horvat and Vladimir Tarasenko found homes with the New York Islanders and New York Rangers, respectively, and other players like Patrick Kane are gearing up for a potential move. However, with the trade deadline only a little over a week away, the Sharks look like they might be joining the action soon.
With a flat salary cap and a few large contracts on the books, it could be hard for the Sharks to make a move or two. Their depth players should be relatively easy to move, but the players that offer the biggest return are hard to judge. Depending on what the teams around them do, they could be able to pull off a trade. As a result, here's what to look for as the trade deadline approaches.
Sharks Have a Few Greatly Desired Players
Right now, the Sharks have two big fish in the trade talks, Erik Karlsson and Timo Meier. Both players offer a lot to any team that would make a move for them, but each comes with their own unique series of issues and challenges that the buyers would have to be aware of prior to their acquisition.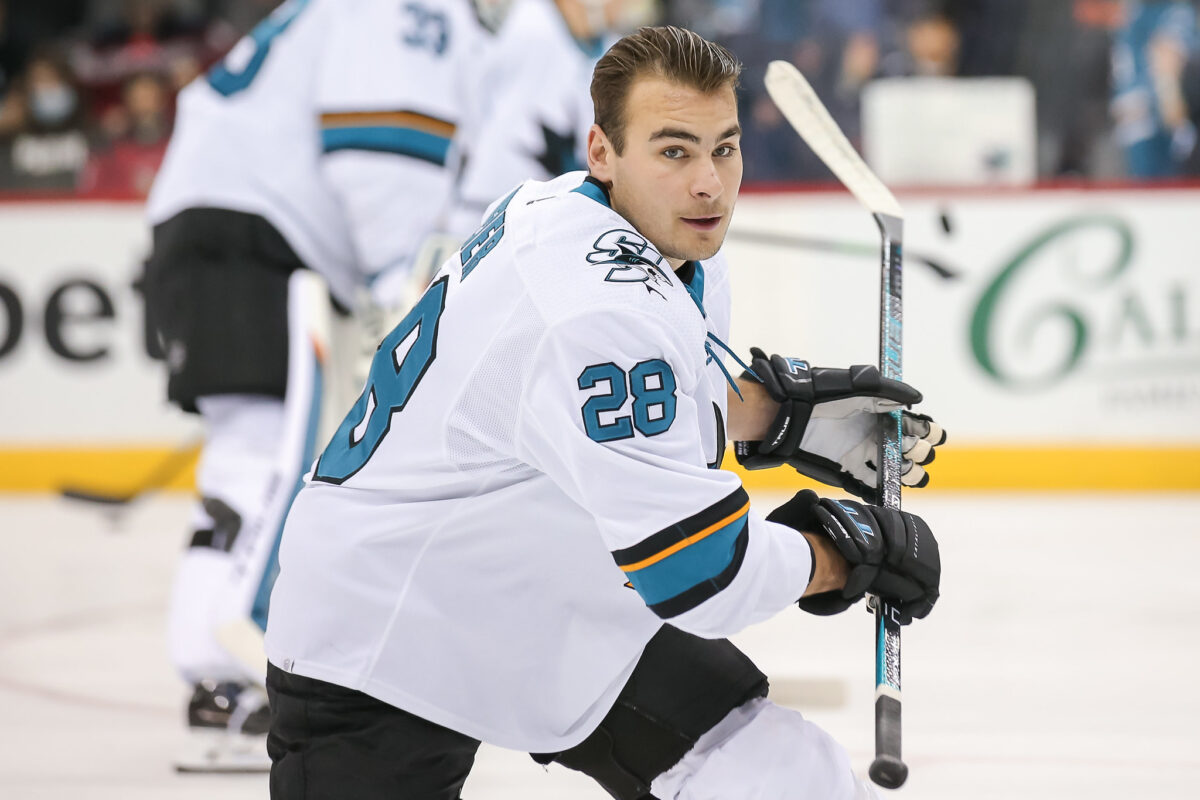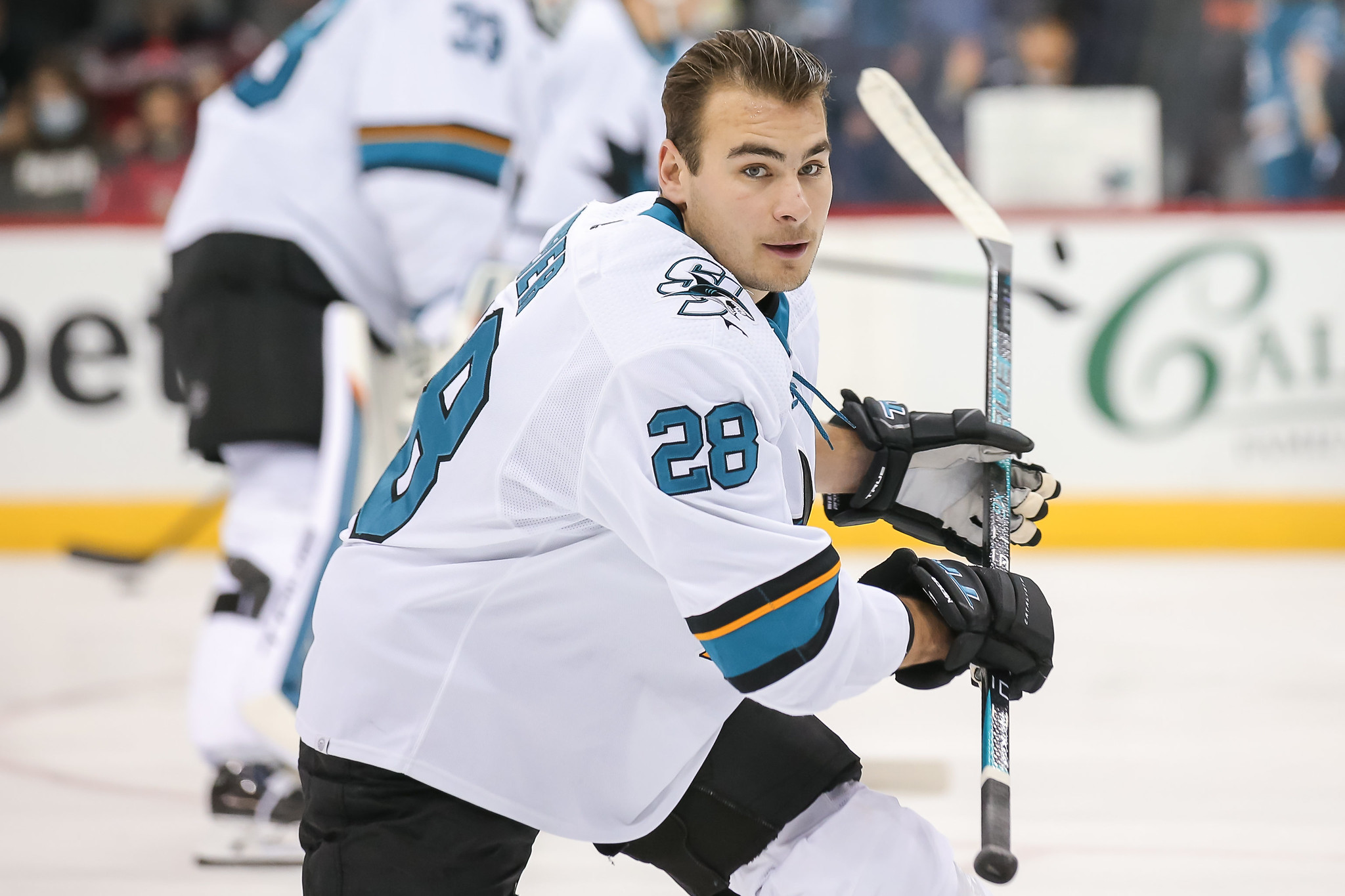 Karlsson is in the middle of a contract that runs through 2027 and comes with an average annual value (AAV) of $11.5 million. However, this season he has shown he is worth every penny of that pricey deal. In 57 games, Karlsson has 74 points, which is on pace to shatter his best season up to this point. However, his contract will create a few issues for any team that wants him. Surely, if Karlsson ends up on a new team, a lot of professional salary cap management has to get done to make it work.
Related: Karlsson Content to Remain in San Jose
---
Latest News & Highlights
---
For Meier, what draws teams to him is his age and his point-producing ability. Currently, he has 52 points in 57 games at the age of 26. In addition, he's in the last year of his contract and can become a restricted free agent at the end of the season. This is a big draw for many teams, and it is very likely Meier is in a new jersey following the trade deadline. However, many teams want him to sign an extension prior to the trade, so this could be a point of contention in trade talks.
Sharks Have Many Prospect Options to Choose From
Assuming the Sharks are able to move one of their high-profile players for a good return, there are a lot of decent prospects available they could try to get their hands on. Most notably, it seems that the New Jersey Devils and the Edmonton Oilers both have heavy interest in the available Sharks players. Because of this, the Sharks have the ability to grow their prospect pool significantly at this trade deadline.
From the Devils, there are lots of options, but none seem quite as realistic as Alex Holtz. While getting their hands on Simon Nemec or Luke Hughes would be wonderful, there is no way the Devils would be willing to part with either of them. With that said, the Sharks getting Holtz would be no consolation prize. He was a point-per-game scorer in the American Hockey League last season, and his offensive power would be a jolt for a struggling Sharks team.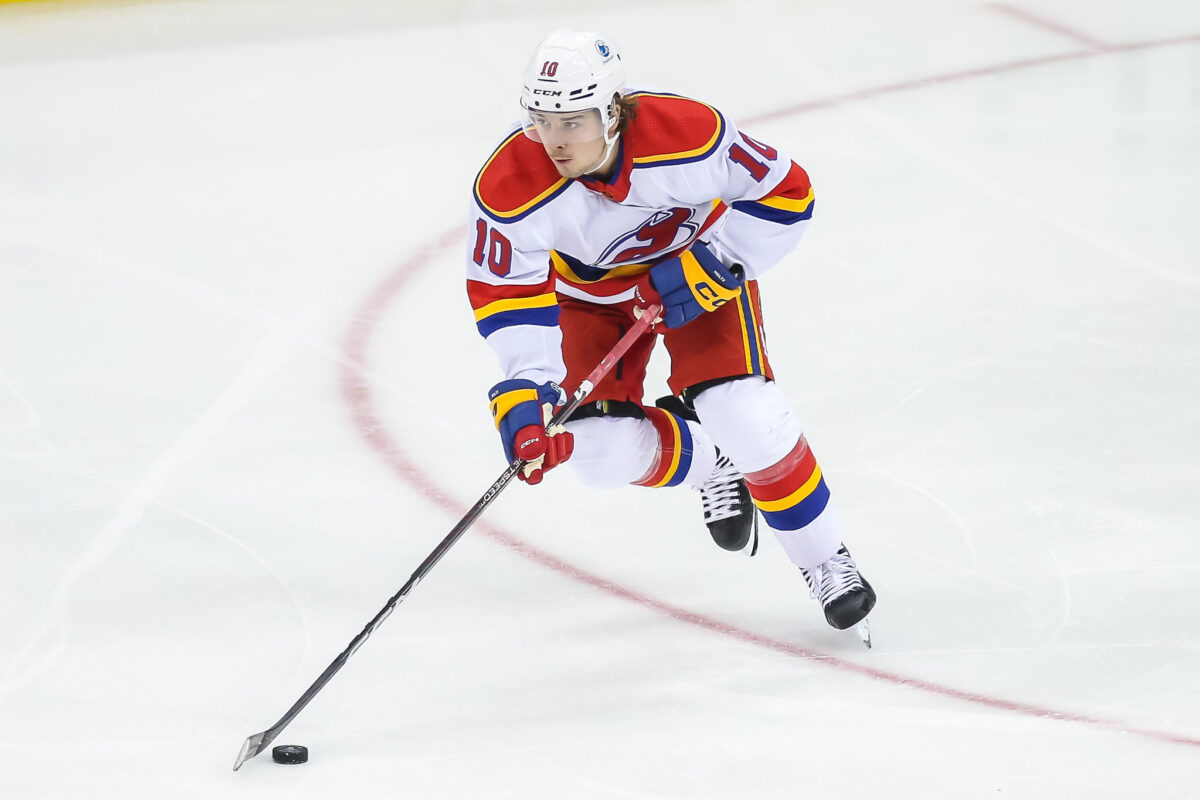 From the Oilers, the Sharks could take a look at many players, but getting Philip Broberg would easily be priority number one. Whether or not they could convince the Oilers to let him go is another story, but the young defenseman would look beautiful in teal. This, however, is definitely a long shot, but who knows what general manager Mike Grier has cooking up.
The Sharks have a lot of thinking to do in a short period of time. There are plenty of trades they can make, but many of them could require a lot more contemplation than they have time for. For now, though, fans will have to wait and see what they plan to do before the trade deadline passes on March 3.