The San Jose Sharks traded away their star right-handed defenseman Erik Karlsson, and although it'll be impossible to replace him on the blue line, it may be worth giving an opportunity to a player currently without a team: Ethan Bear. The 26-year-old has been bouncing around the league a bit as of late, playing for three teams in the last three seasons. Currently, he's without a contract and it would be a perfect opportunity for the Sharks to make a pitch to him.
Bear Fits Grier's Recent Agenda
Most of Mike Grier's recent acquisitions seem to have something in common, they've struggled to find a long-term home or role at the NHL level. Filip Zadina had fallen out of Steve Yzerman's plans with the Detroit Red Wings and never really carved out a spot for himself in the lineup. Anthony Duclair has never spent more than three seasons with the same team in his nearly decade-long NHL career. Mackenzie Blackwood went from goaltender of the future to unwanted in New Jersey seemingly overnight. Then there are the veterans who came in the Karlsson trade, all of whom were moved as cap dumps and were unwanted by their previous teams. They all have something to prove, and as a result, there's an opportunity for either a bounce-back or breakout season from each of them.
---
Latest News & Highlights
---
Bear fits the bill in this regard. He has seemed like he's close to breaking out for quite a while now, yet he's never been able to do so. Considering the Sharks' current situation, there's no downside to bringing him in and giving him another chance to prove himself. The Sharks have decent depth on the right side with Jan Rutta, Matt Benning and Kyle Burroughs, however, none of them are difference-makers. Bear has more offensive production than any of them, and although his numbers don't seem amazing on paper, that's only one part of his game. He's effective at both ends of the ice, and was a big piece of the Vancouver Canucks' defense last season.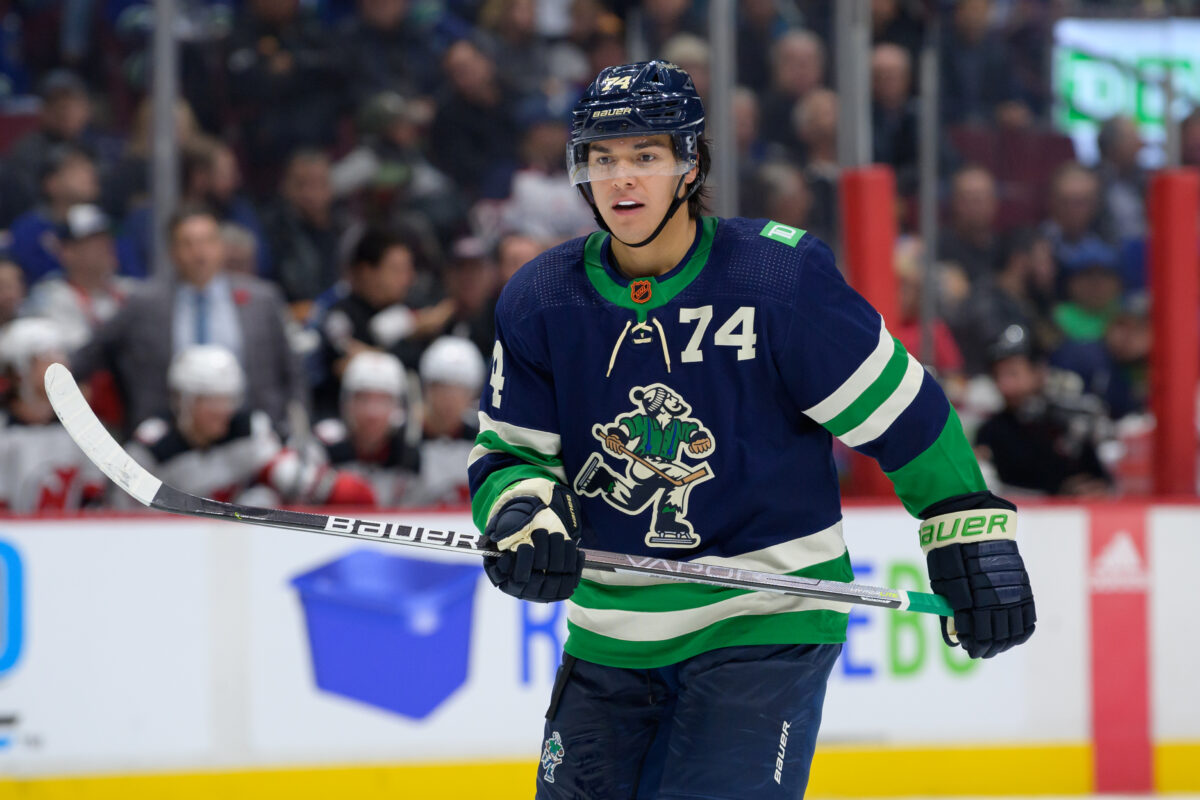 Our Scott Clarke broke down Bear's contribution with the Canucks in May, and at the time many expected that he'd return to Vancouver for the 2023-24 season. There is one issue though, Bear was injured during the 2023 IIHF World Hockey Championship and is likely to miss the first couple months of the season. As a result, when he is ready to return, it'll be without the benefits that come from training camp and preseason. Essentially, he'll be thrown out with a brand new team with minimal opportunities to get used to everything. That's not a major issue though, as by that time the Sharks will likely have either an injured or underperforming defenseman, and there may be an opportunity to slot him in fairly quickly. 
Long Term Options
Bear is entering the prime of his career. At 26 years old, the best years of his career are likely still ahead of him which brings optimism for any team looking to bring him in. The term and financial side of things are difficult to pin down, as they could vary massively. Most likely, a short-term deal will be the route that is best for both the organization and the player. Based on his production, it's most sensible that he'll receive a cap hit similar to the qualifying offer that the Canucks refused to offer. At $2.2 million on a one or two-year deal, there's very little risk but potentially very high reward. For a team like the Sharks, two years would be ideal. It allows Bear to bounce back from his injury this season, and then next season they could decide to either extend him or flip him at the trade deadline for more assets. Either way, it helps put the organization in a better position in the long run. 
Related: Sharks Face Difficult Decision Regarding Barabanov's Future
Bear isn't a superstar, and the fact that he's currently on the sidelines injured will make it difficult for any team to offer him a contract at the moment. However, as soon as he's healthy, the Sharks would be very wise to consider bringing him in.