The San Jose Sharks' self-inflicted wounds on a game-by-game basis speak volumes of much deeper problems than personnel issues. You might expect to see such mistakes from a young team, but not from a 'veteran' squad that has only dressed two rookies in the lineup all season. In fact, many of their unforced turnovers stem from mental blunders you don't expect any NHL team to make.
There's no denying they need serious depth help both offensively and defensively. However, here are a few issues I've noticed that are beyond anything a Joe Thornton-caliber player or two can fix. This may seem like a Bantam-level coach's guide to success, but it's the same disturbing mistakes we see far too often from the Sharks.
Simple Tape-To-Tape Passes
It's one thing when a tenacious forecheck forces a turnover. It's an entirely different issue when errant close-range passes to wide-open targets become the norm, especially when there's time to make a play. Yet, the Sharks continue to do so in the most unlikely ways and at the most vital, and often final moments of a period or game. Simple observations indicate the Sharks need to get back to basics in practice by working on tape-to-tape passes.
Puck Management and Patience With The Puck
When the Sharks are not missing easy open passes, they're also forcing plays they have no business making in the first place. That's why, in the process of trying to play a fast-paced transition game, their offensive transition looks very staggered and disjointed.
This is a topic that David Quinn has stressed needs to be better from day one. It sounds cliche, but it's not. A smart team, or any team with common sense, can outdo talent any day. The problem is the only thing worse than the team's talent struggles is their collective hockey IQ. Forget hockey smarts, their mind-boggling blunders frequently occur when they have time and space to make a play. It's not merely the number of turnovers, but the wrong turnovers, in the wrong place, at the wrong time, and at a seemingly impossible rate. Though there has been gradual progress in this area, they're still the worst team I've seen at managing the puck. Sometimes the simple plays are the smartest play.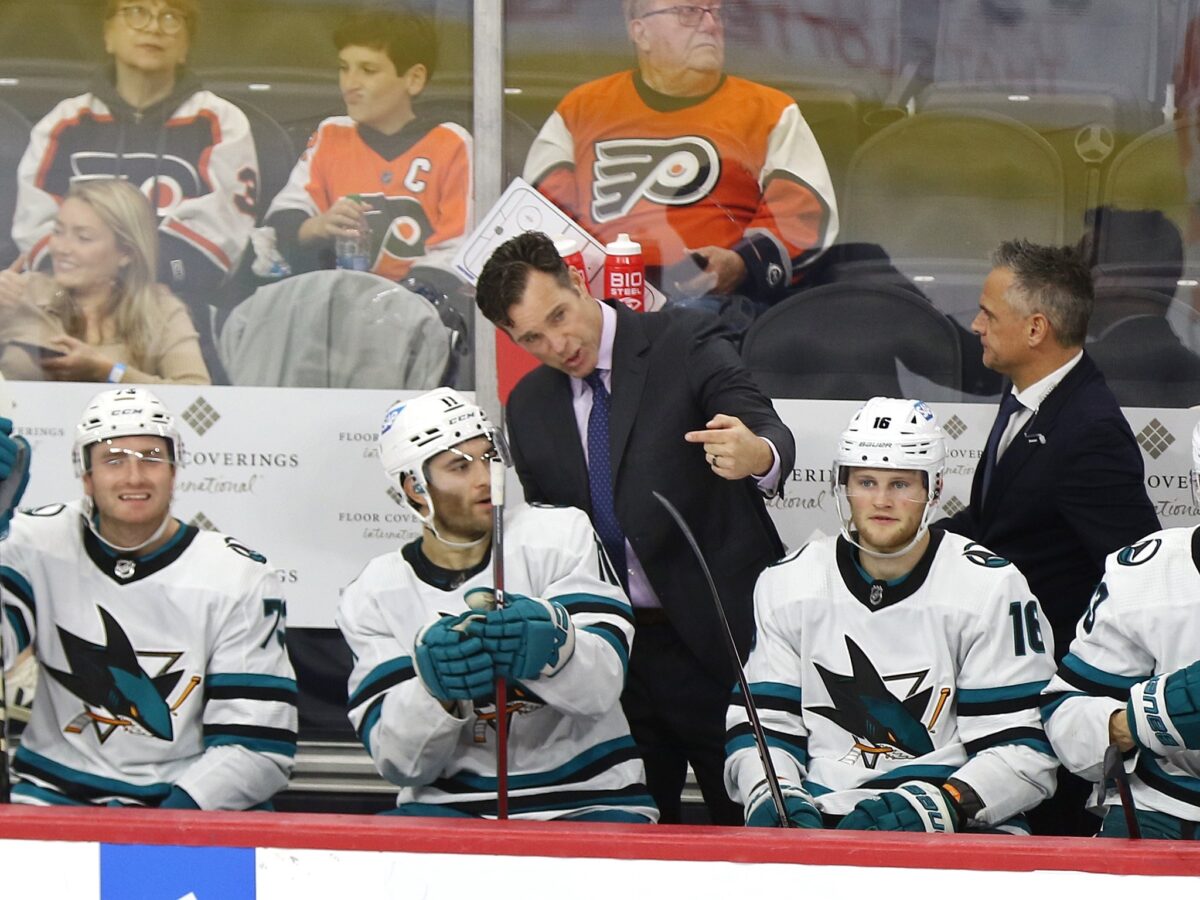 The Sharks have yet to realize that you can still play a fast-paced transition style of game and not force the puck up the ice into a dead-end or neutral zone turnover. Sometimes it takes circling back into your own zone when the play up the ice isn't there. Regrouping in this manner resets the play and opens up new possibilities and lanes that may not have been open initially. That's what Erik Karlsson exhibits frequently when he has the puck. The Sharks would do well to learn from the habits of their top offensive defenseman by not forcing the puck into unfavorable circumstances.
Dreadful Defense and Goaltending
The most shocking part of the cellar-dwelling Sharks is the fact that goalscoring is the least of their concerns according to advanced metrics. Don't look now NHL, but the Sharks are fourth in the league in goals scored at even strength with 94.
Related: San Jose Sharks Are Closer to Contention Than You Think
---
Latest News & Highlights
---
However, one glance at their second-worst 109 goals against at 5-on-5 tells you precisely where the problem lies. It's not necessarily that they're sacrificing too much on the defensive side to create offense. It's their atrocious defense and untimely blunders in their own end that seals their fate on a nightly basis. The fact is, the Sharks need to find themselves some fundamentally sound defensive defensemen to anchor the backend. Couple that with a capable number-one goaltender and you have a team that has a chance to win every night.
Net Front Presence and Puck Battles In The Defensive Zone
The numbers say puck-retrievals in their own end are among the primary culprits of the Sharks' struggles. In 5-on-5 situations, they have surrendered 17 goals against on rebounds. That's the fifth-worst in the entire NHL in that category. While rebound control begins with goaltending, the fault ultimately rests on the players in front of him who are failing to retrieve those loose pucks. Those puck battles in the defensive zone and the inability to box out opposing forwards in high-danger scoring areas have a lot to do with both their lackluster defense and inflated goals against at even strength. If the Sharks want to at least be competitive, their hunger off the puck needs to match the hunger they have with it.
Vocal Leadership
The Sharks are desperately missing the vocal leadership of Joe Pavelski in the locker room. Gone are the days of having a captain who lashes out at his team for lackluster play. That's exactly the type of leader the current squad needs, an outspoken presence. This is not a "Logan Couture is a bad captain" rant. This fault lies on the shoulders of everyone in that locker room. Yet, Couture, who is often referred to as a "quiet" leader, may be a captain better served on a different team.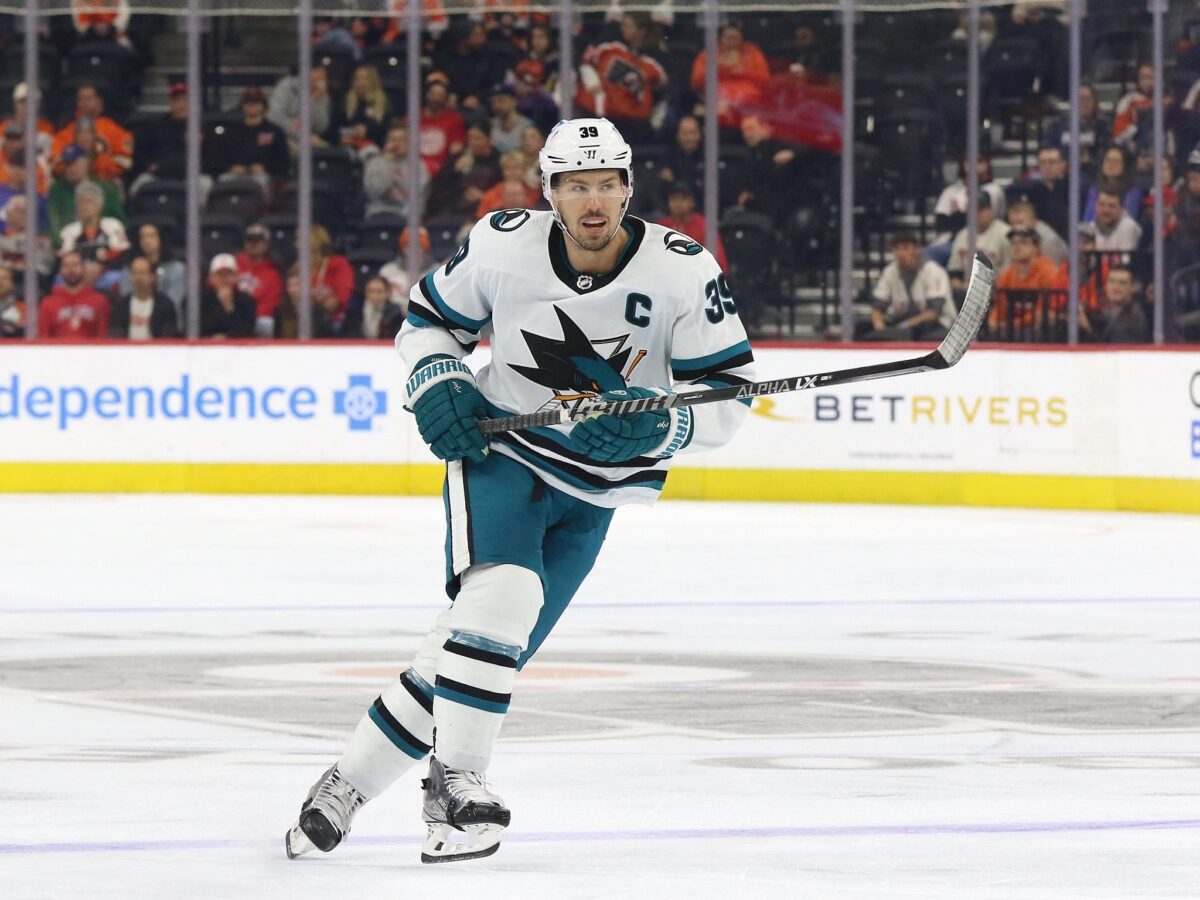 If the post-Pavelski era has made anything evident, it's that there's a No. 8-sized personality that has yet to be filled. With too many quiet leaders on this team, someone needs to step out among the crowd and be the vocal leader of this group.
No Amount Of High-End Talent Can Fix The Sharks' Bad Habits
Say what you want, but no amount of talent or first-overall picks can fix the root problems the Sharks have. In fact, the bad habits of the current club could stunt the growth of any prospect who finds himself on the NHL roster. It may even be the reason they have yet to recall their promising top prospects this season.
Sometimes the only answer to breaking a team of its bad habits is a change of direction, which means a change of personnel. No, I'm not referring to an all-out rebuild. However, I am in full support of a culture shakeup by shedding the right contracts of some high-impact players from their payroll via trade. What others call a step back, I call an opportunity with the high-value chips they hold in the trade market. Those high-value chips could alter the course of this sinking ship. One way or another, I expect a roster shakeup. Which road will the next one pave for San Jose? Stay tuned for what's sure to be a dramatic topsy-turvey couple of months for Bay Area hockey.
A lifelong Sharks fan covering Sharks Hockey. Always diving beyond the numbers and behind the scenes to bring you the most accurate and in-depth news in Teal.
Follow me on Twitter for all the latest news and insights in Sharks Territory.