For years, Marc-Edouard Vlasic was the rock of the San Jose Sharks' defense – he was a very dependable defensive defenseman who could also score a few goals here and there. Vlasic was rewarded for his dependability in the summer of 2017 with an eight-year contract with an average annual value (AAV) of $7 million. However, his on-ice value has drastically regressed, and he now looks like a shell of what he once was.
Related: Sharks With 100-Point Seasons
When you take into consideration that his contract also includes a no-movement clause for the next three years, Vlasic's deal could very well be one of the worst in the NHL right now. With six more years to go, the window seems to be closing for Vlasic to prove that he's worth his contract, and it could very well handicap the Sharks unless general manager Doug Wilson can find a way to get his contract off the books.
A Near-Decade of Defensive Brilliance
Before Vlasic inked his current deal, he was considered one of the most underrated defensemen in the NHL, and also considered by some the premier shutdown defenseman in the NHL, and for good reason – he had been an excellent shot suppressor, having a Corsi for percentage (CF%) above 50 percent for the first nine seasons of his career. He also excelled at limiting expected goals against in those seasons, never having a xGF% of under 50 percent until his 2017-18 campaign (via NaturalStatTrick).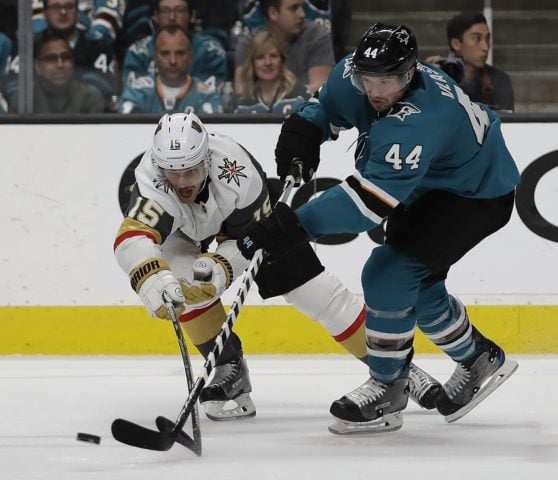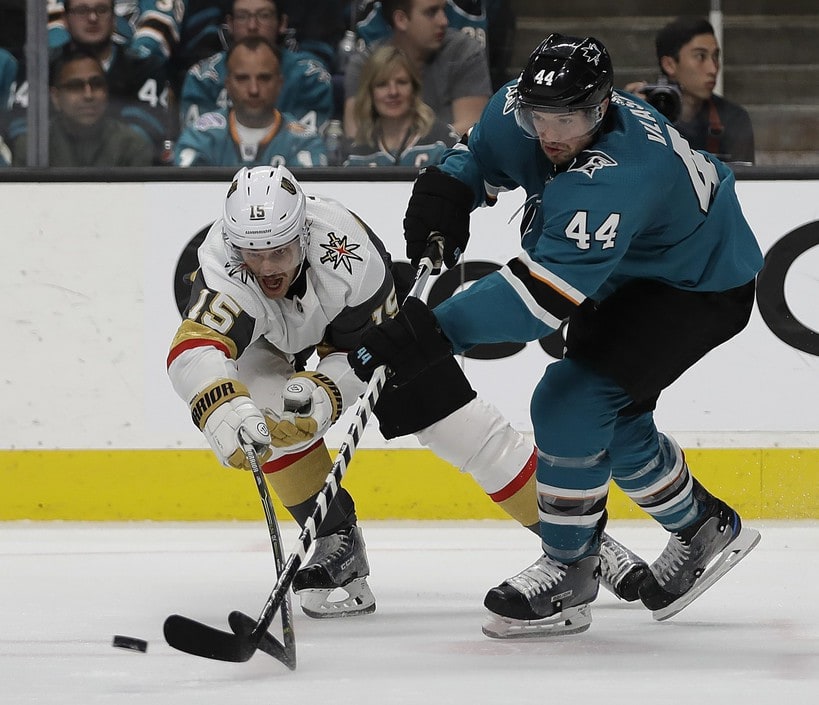 Arguably Vlasic's best defensive year ever was during the Sharks' 2013-14 season, when he had the best CF% and xGF% in his career, boasting a CF% of 58.2 and an xGF% of 60. According to Evolving Hockey, he also had an expected wins above replacement number of 2.4 in 2013-14, which was fourth-highest for defensemen that year. This was not without some assistance from his long-time linemate, Justin Braun, who had a 1.1 xWAR, a CF% of 54.2, and an xGF% of 58.3.
Recent Struggles
Vlasic's defensive metrics started to take a turn for the worse in the 2016-17 season, when he posted his first season with a CF% under 50, at a rate of 48.2. Despite this, his xGF% was still above 50, but just barely at 50.4. It wasn't until the next season that Vlasic's CF% and xGF% would both dip below 50 percent – Vlasic's 48.33 CF% was the fourth-worst on the Sharks for skaters who had played more than 25 games, and second-worst for defensemen behind his linemate, Justin Braun.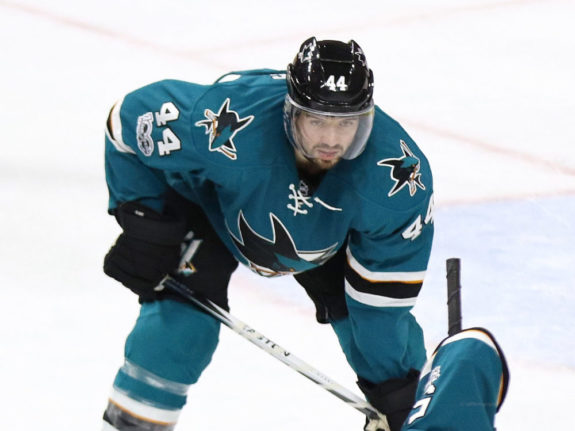 In the 2018-19 campaign, Vlasic was initially paired with new arrival Erik Karlsson, but despite displaying some very strong metrics (57.5 CF%, 56.5 xGF%), the two were split up, reportedly due to chemistry issues. This may not have been the best idea in hindsight– Vlasic returned to playing alongside Braun for the majority of the season, and the pair's combined CF% and xGF% numbers were a vast downgrade from Vlasic's numbers with Karlsson, at a CF% of 46.1 and an xGF% of 48.6.
Related: Where Are They Now? The Jonathan Cheechoo Edition
Additionally, Vlasic's xWAR that season dropped down to minus-six, the 293rd ranked defenseman in the NHL in that category. For someone who was previously considered an elite shutdown defenseman, the drop-off has been remarkable.
What Should the Sharks Do?
It's very possible that the Sharks could look to move Vlasic. Kevin Kurz of The Athletic noted that the Montreal Canadiens "were looking at Vlasic in October and November … but his rough start to the season probably negated any potential deal." (from 'Which idle teams could be logical trading partners for the Sharks?', The AthleticNHL, 8/28/20). However, Vlasic would have to waive his no-movement clause for any potential trade to go through, but given his roots in Montreal plus this interesting tweet, it's not out of the question that he would accept a trade to Quebec.
However, I think the more likely route is that the Sharks will look to give him a more sheltered role. Vlasic averaged 20 minutes and 18 seconds of ice time this season, third-highest on the team. Considering Vlasic's now-negative defensive value, it may not be a good idea for the Sharks to continue to ride him that heavily. If the club deems that top prospect Ryan Merkley is ready for the NHL level, putting him with Vlasic on the third defensive pairing might be a good idea.
---
---