The 2020 NHL Entry Draft was originally scheduled for June 26, in Montreal. However, the COVID-19 pandemic forced a postponement and it has now been tentatively scheduled to happen virtually, starting Oct. 6, 2020.
Related: A Look Back: Rod Brind'Amour Started Carolina's 'Storm Surge'
The Carolina Hurricanes have the 13th pick, which was acquired from the Toronto Maple Leafs along with Patrick Marleau, who was moved to clear up cap space. The Hurricanes took on Marleau's contract but asked for a first-rounder in 2020 to do so. Luckily for the Hurricanes, the Maple Leafs were eliminated in the qualifying round, and their pick ended up being 13th overall.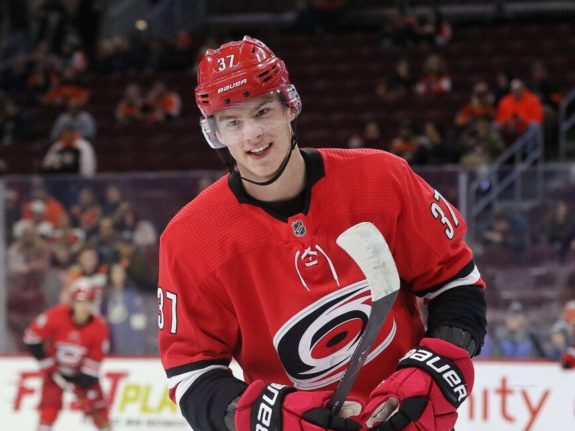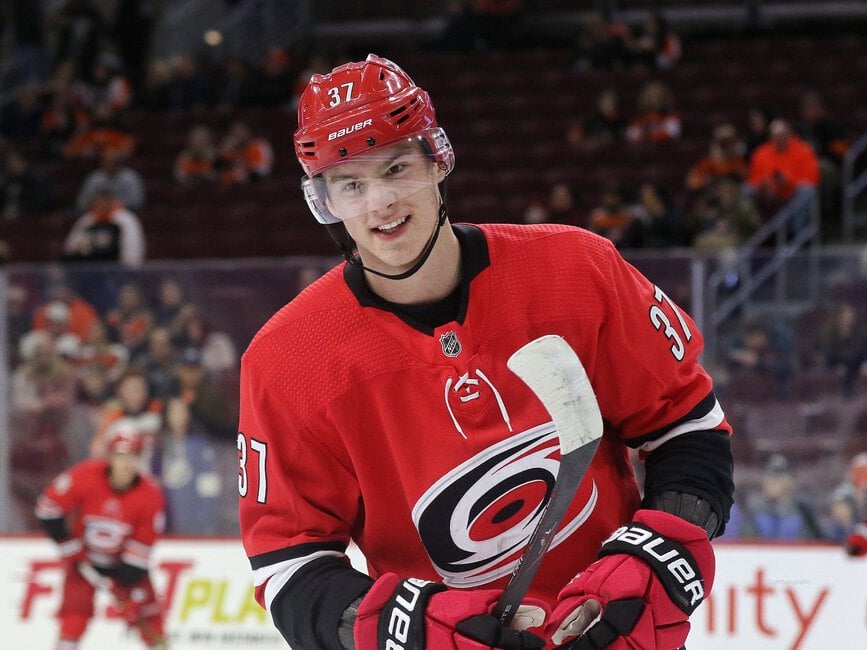 The Hurricanes are a young team that will only get better in time. Their 2018 2nd overall pick, Andrei Svechnikov, was having a breakout season before the pause with 24 goals and 61 points in 68 games. The 20-year-old also had a great playoffs before he was injured, posting four goals and three assists in six games. Now, the Hurricanes will have a shot at adding more high-end talent to their squad. The 2020 draft class runs fairly deep, with many quality players available outside of the top 10. Who should the team target in order to improve the most?
Hurricanes' Goalies
Ideally, the team will draft a player who can fill a need. What are the team's most significant issues? Goaltending is the first thing that comes to mind. Petr Mrazek and James Reimer are a solid tandem, but neither is an elite starting netminder. In 40 starts last season, the 28-year-old Mrazek posted a .905 save percentage (SV%) and 2.69 goals-against average (GAA). Whereas the 32-year-old Reimer posted a 2.66 GAA and a .914 SV% in 25 games.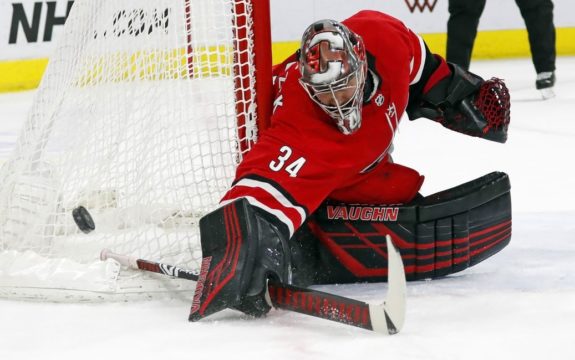 In the system, 24-year-old Alex Nedelijkovic has yet to prove he can become a starting goalie, but he is still young enough to work out. Pyotr Kochetkov is an intriguing goaltending prospect who Carolina picked 36th overall in 2019. Despite these two decent up-and-comers, drafting another top goaltender prospect is not a bad idea, especially with a pick that unexpectedly became 13th.
Yaroslav Askarov
The top goalie prospect in 2020 is Russian Yaroslav Askarov who is said to be the best draft-eligible goalie since the Montreal Canadiens' Carey Price. The Hurricanes have all the necessary tools to be successful on offense and defense. Yet, they could use someone who could take over as the future starter, and Askarov could become a franchise goaltender.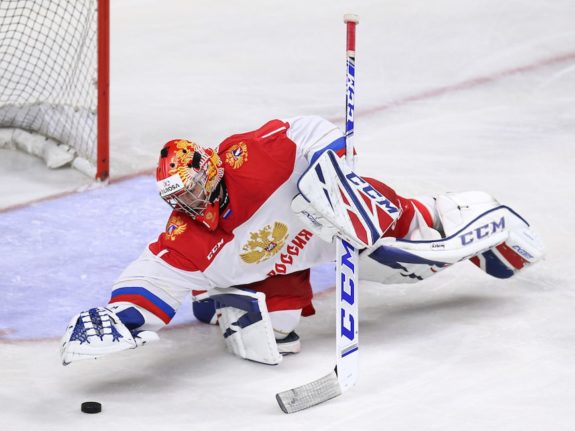 He has the size NHL teams look for, and scouts like his speed and power in the crease. However, the goaltending phenom may be snatched up before the Hurricanes pick. The Minnesota Wild, who pick ninth overall, also need a long-term solution in net. Nonetheless, if Askarov is still on the board, Carolina should jump on him.
Hurricanes' Forwards
The Hurricanes' next most obvious issue is a lack of depth scoring. Behind Sebastian Aho, Teuvo Teravainen, and Svechnikov, the team struggled to produce on a nightly basis last season. Rookie Martin Necas had the fourth-highest point total among forwards, contributing 36 points in 64 games. Secondary options like Ryan Dzingel and Nino Niederreiter experienced down seasons, each scoring only 29 points in the shortened NHL season.
In order to fix this come draft time, the best options are from the CHL: Ottawa 67's forward Jack Quinn and Portland Winterhawks forward Seth Jarvis. Drafting a talented forward who can rack up points would be beneficial and reduce the workload of the top line guys. Boosting the forward group could pay off big in seasons to come. The 'Canes already have a bright future and a strong defense core. With another point-producing forward, they could be even scarier in the future.
Jack Quinn
Jack Quinn placed second in the OHL with 52 goals and tied for eighth with 89 points. The Ontario native is a pure goal scorer with a quick release, and his shot is hard and accurate. He is one of the best goal scorers available, next to Sweden's Alexander Holtz.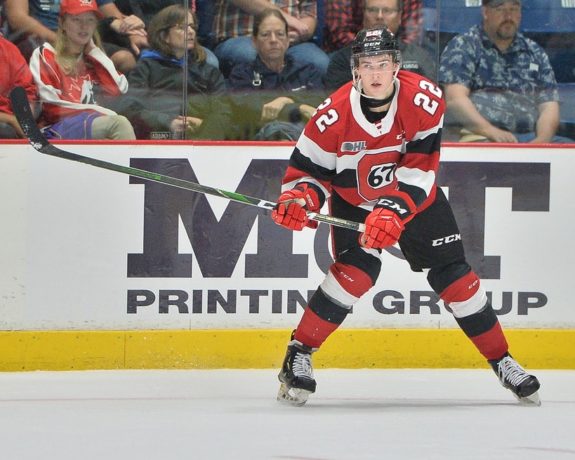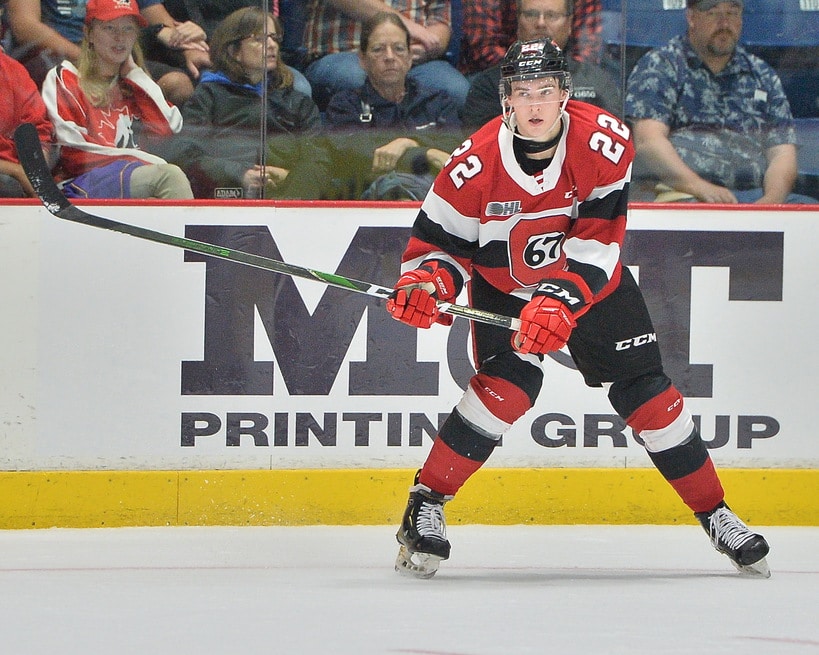 As a late bloomer, he did not truly hit his stride until this season. His skating was suspect early on, but he improved well throughout 2019-20 and will likely continue to improve with more training at the pro level.
Seth Jarvis
Seth Jarvis is a fascinating prospect. His point production exploded before the WHL paused its season. The Winnipeg native tailed just 35 points in the first 32 games. However, in the final 26 games, he racked up an additional 63 points for 98 points on the season.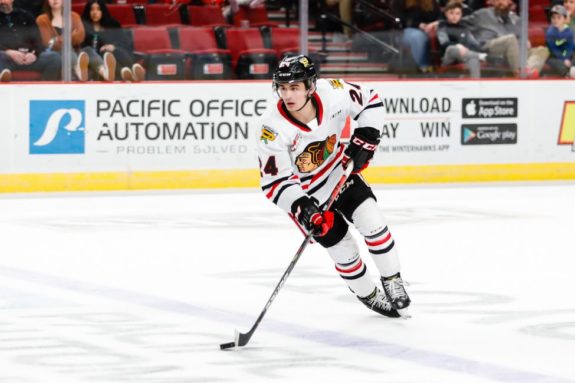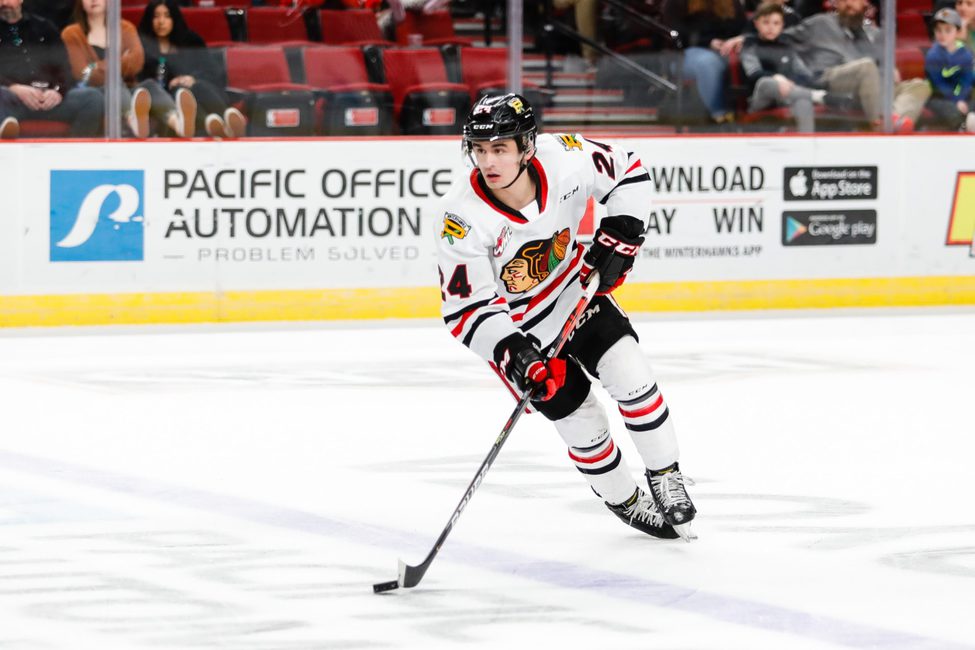 With another season or two in junior, Jarvis could become a good up-and-coming NHL player. Putting his creative play-making with a goal scorer like Svechnikov could lead to a very good duo in the future, if Jarvis can translate his production to the NHL.
Related: 5 Greatest Rookie Seasons in Hurricanes/Whalers History
Any of these players would be solid adds for the Hurricanes. Come draft day, we will see if management likes the goalies in the system enough to draft a forward over the goaltender. Or if they jump on Askarov and solidify that position. Whoever they decide to pick, landing the 13th selection from Toronto is favorable to the team moving forward.
---
---