Kyle Turris, the third overall pick in the 2007 draft is still a RFA.  Turris has yet to show the results you would think that someone with his skill level probably should have, scoring 25 points in 65 games last season, both being career highs.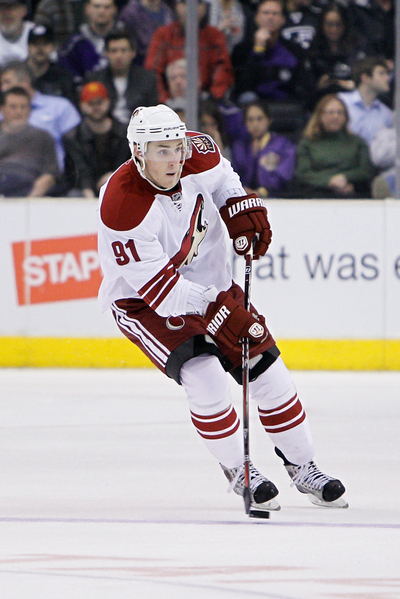 Some might say he could be a problem in the locker room, but with veterans like Temmu Selanne, and Saku Koivu I don't really see that as a problem. It actually reminds me a bit of how the ducks got Andrew Cogliano  this off-season from Edmonton when he was seen to not be living up to expectations for the Oilers. With Jason Blake missing 3 months because of injury, maybe adding another offensive threat like Turris would be a good idea. Although the players have very different styles Turris would put up a similar point production as Blake did last year when he had 32 points in 76 games. Another thing to remember is that Koivu is in the last year of his contract, and is 36 years old. In fact it is possible that the entire second line could be gone after this season, so adding a player like Turris who is still only 22 years old would not only fill in nicely for Blake this year, but help build a new 2nd line next year if one or more of Blake, Koivu and Selanne are gone.
It is important to note that Coyotes GM Don Maloney has said that he does not plan on trading Turris soon, but if he isn't signed by Dec. 1st he is not eligible to play in the NHL this season.  I am not even sure what Maloney would be asking for in return, but if the Ducks could get Turris without having to give up too much in return I think it is definitely something Ducks GM Bob Murray should consider.
I have been a ducks fan from the beginning. The first hockey game I ever attended was a pre-season ducks game before they have ever played a regular season game. Since then I have been hooked! I will talk anything ducks and would be happy to answer your questions. feel free to email me at jeffshibley@aol.com