It's not over yet, but the season is winding down for the Tampa Bay Lightning. There will be no post-season play this spring, no miraculous run the the Eastern Conference final.
But scattered amidst any disappointment there are bright spots – some of which may be surprising.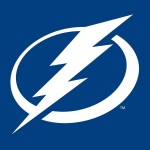 Steven Stamkos continues to amaze the NHL and its fans with his goal-scoring prowess. With his total now at 42, the drama (and pressure) will escalate over the remaining weeks as the young star chases the 50-goal mark and likely a Rocket Richard Trophy win.
The wily Martin St. Louis has again demonstrated that age is only a number as the 36-year-old has produced at a point-per-game pace, despite suffering a horrific eye injury in December.
Meanwhile, (the now injured) Vincent Lecavalier has notched his 12th consecutive 20-goal season.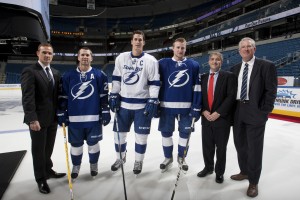 Some Surprising Statistics
But maybe some (foolish) fans have come to take these extraordinary numbers for granted, for those fans – and anyone else with a healthy sense of curiosity – here are a few less-mainstream statistics to ponder and watch for as the season comes to a close.
Major Penalties
The Lightning are tied for the second fewest major penalties in the league with 14. Who are they tied with? The Detroit Red Wings.
Meanwhile, the Boston Bruins lead the league with 48, but the sad-sack Columbus Blue Jackets are fourth with 43.
Giveaways
Giveaways and takeaways remain obscure statistics for many fans, despite their introduction as part of the Real-Time Scoring System in 1997. They also remain a contentious stat due to the lack of standardization in their measurement, with some observers seeing them as valuable, while other don't.
The Lightning have allowed the 10th fewest giveaways in the NHL this year. Sometimes you take what you can get.
Goals For
Tampa is averaging 2.78 gals per game, good enough for 10th in the NHL, and better than the New York Rangers. While they are not on pace to equal last year's average of 2.85 goals (8th), clearly goal scoring was not the problem this year for the Bolts.
Intra-Division Record
If only Tampa's overall record this year was more like their record against fellow Southeast teams.

If nothing else bring you joy, consider the boatload of draft picks that GM Steve Yzerman and company are accumulating (according to the plan).
In addition to a full slate of normal picks this year, the Bolts have now acquired a first-round pick for 2012, a second-round pick for 2012, and a conditional second-round pick for either 2012 or 2013.
The scouts must be loving it.
And Yzerman isn't done quite yet…and with a month to go, neither is the season.