The road hasn't always been kind to the Windsor Spitfires. This past weekend, they wrapped up their annual eastern swing and, while they finished strong, there is still plenty to work on as the 2022-23 Ontario Hockey League (OHL) playoffs get started in just over a month.
When Spitfires' general manager Bill Bowler built this club, he envisioned a roster that could get revenge after losing in Game 7 of the OHL Championship series last season. They can score, they're deep, and they have the talent on the back end to stop the puck. However, there's one hiccup that remains — while they're dominant at the WFCU Centre in Windsor, they've struggled to find that consistency on the road. Last month, they had issues on their annual northern swing, losing two of three, and this weekend just enhanced that. Here are three takeaways from a tough eastern swing.
3 Takeaways from Petes, 67's, & Frontenacs
Weekend Results:
Thursday, Feb. 23: 6-2 loss at Peterborough Petes
Friday, Feb. 24: 6-1 loss at Ottawa 67's
Sunday, Feb. 26: 8-4 win at Kingston Frontenacs
3. Every Game is Playoff Game
All season, head coach Marc Savard has stressed that there are no bad teams in the league. Since the deadline, that has only been emphasized. With the Spitfires in a battle for first in the Western Conference, teams want to take them out. Almost everyone is battling for top spot, home ice in the first round, or fighting just to get into the playoffs. Facing desperate opponents every night can be a challenge.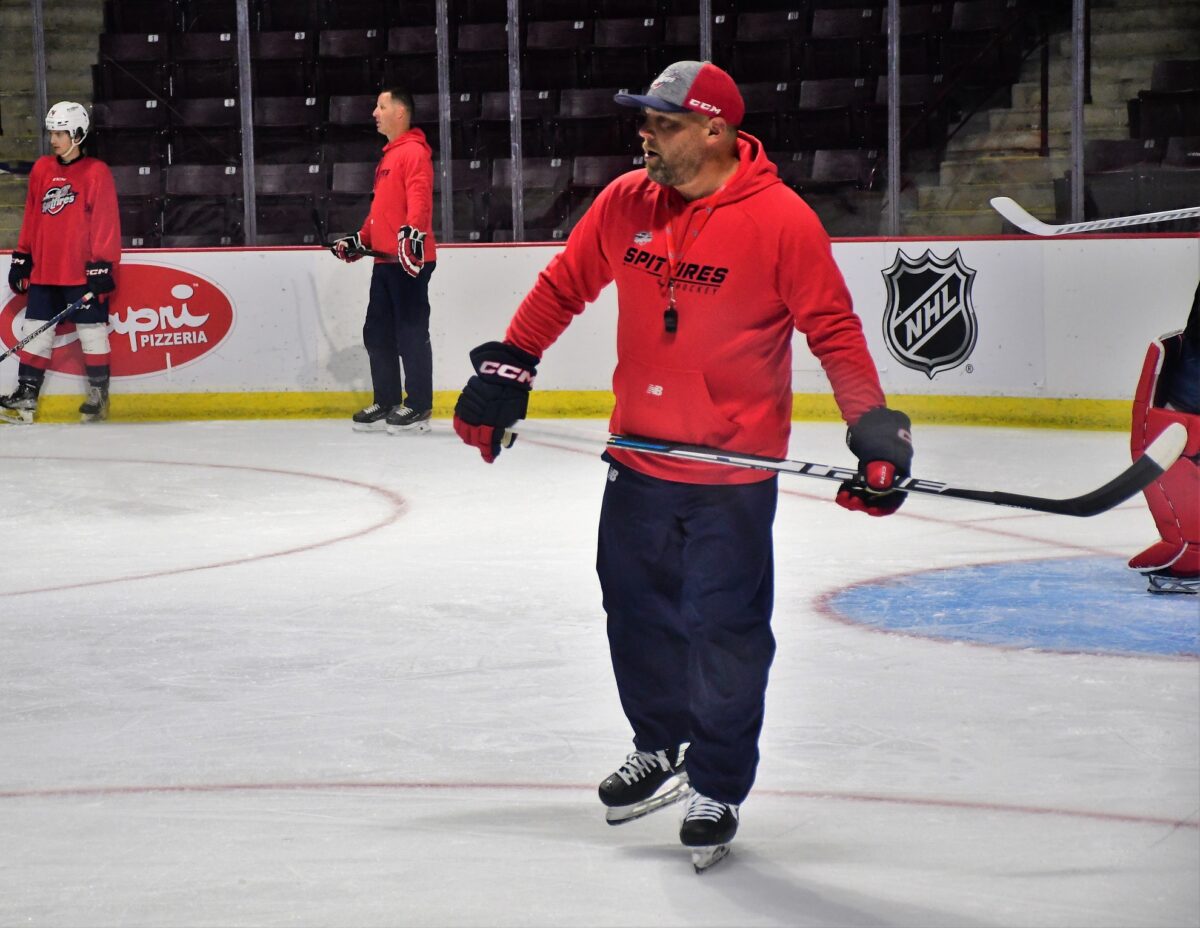 The Spitfires know they have a team that's built to wear down opponents in various ways. However, the old saying "hard work beats talent when talent doesn't work hard" has come into play and they know it. There have been games where they underestimated an opponent or simply didn't bring their best game.
On Thursday night, they allowed five unanswered goals in a 6-2 loss to the Petes. The next night in Ottawa, they fell down 3-0 in the first period to a 67's team (tops in the OHL) they beat in Windsor in December. Finally, on Sunday, they let up against the Frontenacs and allowed three third-period goals. While the talent is legitimate, there's a mindset that has to be there in every game, especially on the road. Teams will burn you if you let up, regardless of how good you should be.
If the Spitfires want first in the Western Conference, they need to stick to Savard's proven systems and play like each game is a playoff game. Anything less and they risk sliding down a hole they might not be able to climb out of.
2. Costanzo and Onuska Need Help
The Spitfires are in an unique position in that they have two goaltenders — 20-year-old Mathias Onuska and 17-year-old Joey Costanzo — who, when they're on their game, could start on any club. That doesn't mean they can do it on their own, though.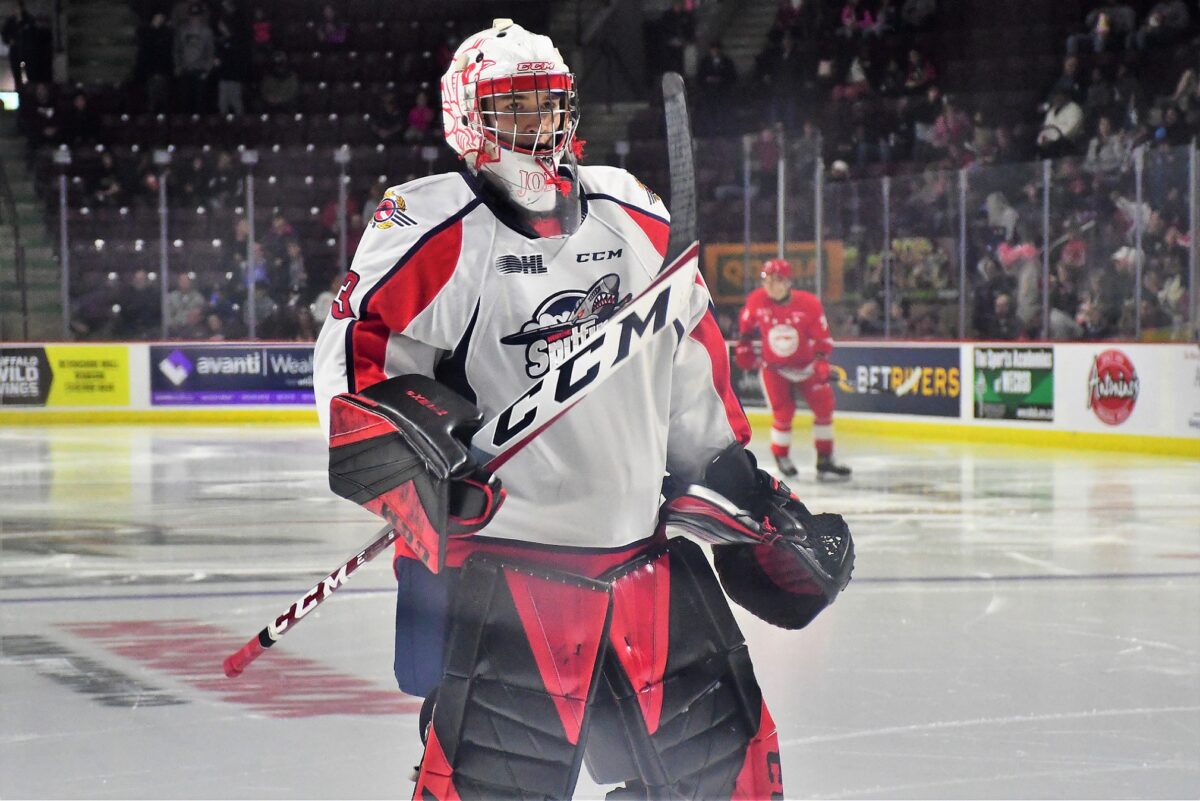 Between the Petes and 67's games, they allowed 88 shots, which is more than 10 shots per 60 higher than their season average (approx. 31.8). The two split the games; Costanzo allowed five goals on 37 shots on Thursday while Onuska allowed five on 49 shots on Friday. In the Frontenacs' game, Costanzo allowed four goals in 21 shots but at least three were from defensive breakdowns.
Related: OHL: 5 Spitfires Stories to Watch in Second Half of 2022-23
---
Latest News & Highlights
---
If you looked at the scoresheet alone, you would think the goaltenders had a poor weekend. That doesn't tell the whole story, though. They need their defence to step up. Bowler has put together a veteran group that can be stifling if they play Savard's systems. However, they strayed this weekend and this was the result.
Having two solid goaltenders should be a bonus, but Costanzo and Onuska can't do it all on their own. If (or when) the offence is having issues, the defence has to step in and show their goaltenders that they've got their backs.
1. County Roads, Take Them Home
While the Spitfires are tied with the 67's for the OHL lead with a 22-3-2-1 record at home, there's something about hopping on the bus and hitting the open road that's been a huge challenge all season.
With a 16-11-2-0 record away from the WFCU Centre coming into this weekend, they haven't found the formula for consistently earning points. Since the Jan. 10 trade deadline, they'll win three-straight, lose three-straight, rinse and repeat. The win against the Frontenacs snapped their latest three-game road losing streak. Earlier in the season, captain Matthew Maggio said that they wanted first overall because it would give them home ice throughout the playoffs. They lost the OHL Championship last season to the Hamilton Bulldogs, on the road, and they didn't want to let that scenario play out again. Being this inconsistent on the road won't help that.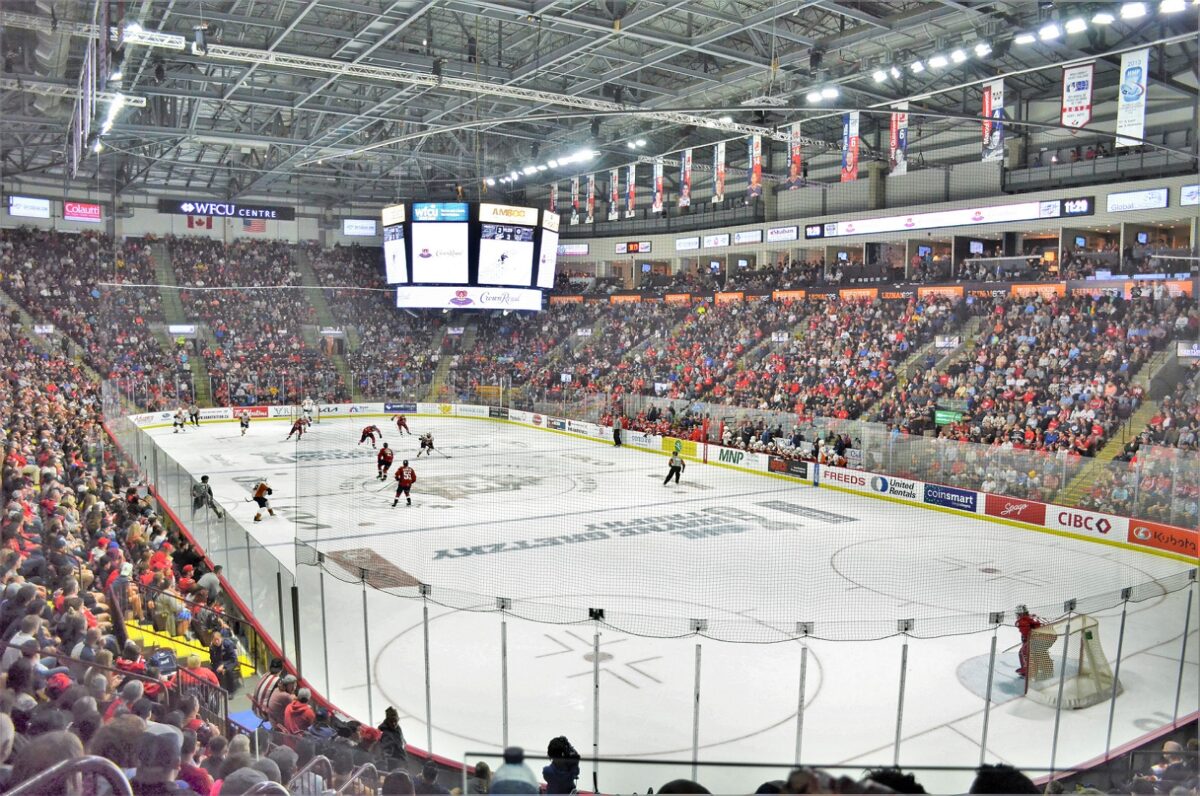 Entering the first weekend of March, they'll have a bit of a reprieve. It starts at home on Thursday night against the London Knights, who are a single point up for first in the conference. The Spitfires have 11 more games on the schedule; six of them are at the WFCU Centre and, of the five road games, just two come back to back (in the Soo March 17 and 18).
If the Spitfires want first overall in the Western Conference, or even in the league, they have to find a way to consistently earn points on the road. The bus isn't always fun but the best teams find a way.
---
---