Over the weekend, former Los Angeles Kings head coach John Stevens became the first victim of the NHL coaching carousel in the 2018-19 season; however, he most certainly won't be the last. Perhaps the hottest head coaching seat with Stevens out of the way now belongs to Mike Yeo, the man at the helm of the St. Louis Blues. By his own admission, the Blues' faltering start has called Yeo's future into serious question, and without a significant turnaround, he may be the next out the door.
Furthering this speculation is the fact that general manager Doug Armstrong has made midseason coaching changes twice before: first, in 2011, when he replaced Davis Payne with Ken Hitchcock after just over a season and a half on the job, and second, in 2017, when Hitchcock was dismissed during a long losing streak and Yeo was promoted from coach-in-waiting to head coach. Given that history, it would not be out of character for Armstrong to make a swift change if things aren't working, and with the Blues bottom of their division at 4-5-3, Yeo's leash cannot be much longer.
Here are five candidates the Blues might consider if they should move on from Yeo during this season.
1) Alain Vigneault
Accomplishments: 648-435-35-98 Record, Two Stanley Cup Final Appearances
Alain Vigneault is the obvious candidate for any head coaching vacancy in the near future, given his prolific record and the fact that his existing contract with the New York Rangers might make him considerably more affordable than market value.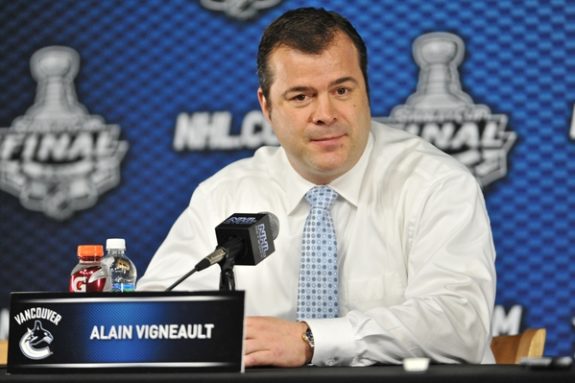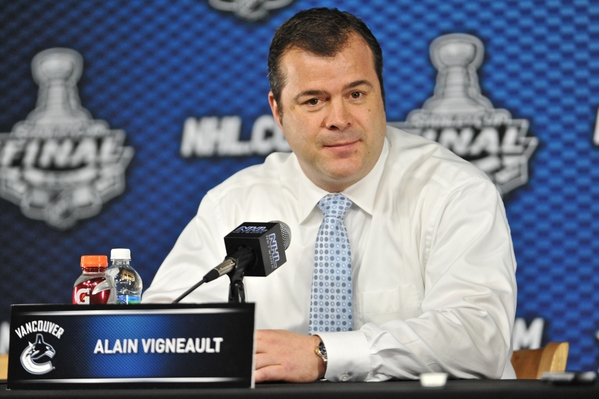 Why It Might Happen
Vigneault's record speaks for itself. He's the all-time winningest coach in the history of the Vancouver Canucks. In stints with the Canadiens, Canucks, and Rangers, his teams made the playoffs in 11 of 16 seasons with him at the helm, and he won his division seven of those 11 times. He's won a Jack Adams award, he's been to two Stanley Cup Finals (with two different teams), and he'll come cheaper than he should due to the money the Rangers still owe him.
What Might Prevent It
Critiques of Vigneault's coaching style will sound eerily familiar to critiques of Ken Hitchcock and Mike Yeo: he relies too much on veterans, he fails to nurture young talent, and he doesn't communicate well with his players. If Armstrong is going to fire Yeo, some of these same criticisms will be factors in that decision, which might make Vigneault an unappealing candidate as his replacement. But Vigneault has what Yeo doesn't: a tremendous resume of NHL success.
Off-the-Cuff Odds: 3/1
2) Craig Berube
Accomplishments: 17-Year Playing Career, 75-58-28 Record
The easiest choice for the Blues may be to promote from within, and Craig Berube is the most likely candidate for that. He's currently the associate head coach and has served in various coaching roles in the NHL and AHL.
Why It Might Happen
The Blues may want time to move forward with their coaching decision, and they may want to wait and see what candidates become available after the season, be they appealing coaches that may be at the end of their current run (like Joel Quenneville) or up-and-coming college, AHL, or junior coaches whom they cannot lure during the season.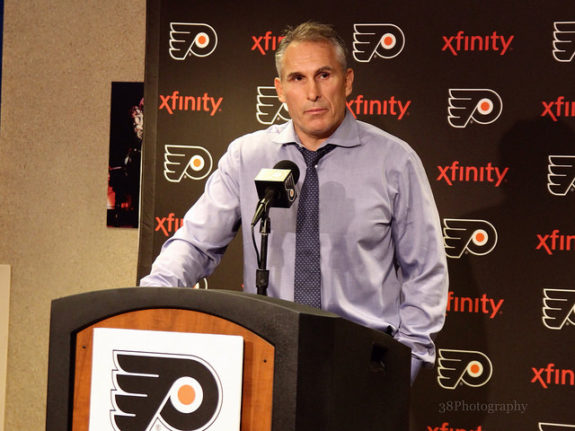 In either case, promoting Berube would be the easiest short-term solution. He could be given the title of "interim head coach," and the team could evaluate its performance by season's end. He already knows the players and the system, and is said to be well respected by players, so it could be a smooth internal transition if Berube is promoted in Yeo's stead.
What Might Prevent It
The obvious argument against Berube is that the Blues are already failing with him in place as the associate head coach. If they make a coaching change midseason, they may want a more drastic shift than promoting Berube would provide. Doug Armstrong's offseason was too busy for him to accept a lost season due to poor coaching. If Berube is deemed too similar to Yeo, or if Armstrong doesn't believe he can bring about a significant change this season, they'll look elsewhere.
Off-the-Cuff Odds: 7/2
3) Sheldon Keefe
Accomplishments: OHL, CHL Coach of the Year (14-15), Calder Cup
Sheldon Keefe is widely considered the hottest up-and-coming coaching prospect, and if the Blues were able to land him, especially midseason, it would be a tremendous coup for Armstrong.
Why It Might Happen
Keefe is a hotly pursued commodity in the coaching world, given his tremendous success in turning around both the Sault St. Marie Greyhounds and the Toronto Marlies. He coached the Greyhounds to their most successful season even in 2014-15, with a 54-12-2 record that earned him the Matt Leyden Trophy awarded to the OHL's top coach and the CHL Coach of the Year award. From the Soo, he went on to the Toronto Marlies, a team he coached to a Calder Cup championship last season.
Marlies' Sheldon Keefe should be a wanted man after Calder Cup winhttps://t.co/UnZ0jRMBy8 pic.twitter.com/SA2Ario3uQ

— Hockey Night in Canada (@hockeynight) June 17, 2018
Keefe is just 38 and is believed to be the type of player's coach that can communicate well with younger players and nurture budding talents—both qualities Mike Yeo seems to lack. He is an ideal candidate for any NHL team looking to head in a different direction.
What Might Prevent It
In the past, Doug Armstrong has chosen coaches with NHL experience, but that may not stop him from pursuing Keefe. Armstrong may not be the biggest obstacle, though. Keefe is the active head coach of the Toronto Marlies, which is both an important entity in its own right and the property of the Toronto Maple Leafs. With Mike Babcock at the helm of the parent club, the Maple Leafs may not be able to prevent Keefe from jumping ship long term, but they may well put the kibosh on Keefe leaving them during the season.
Off-the-Cuff Odds: 12/1
4) Dave Tippett
Accomplishments: 553-413-28-120 Record, Three Division Titles, Two Conference Finals appearances
Dave Tippett is a well-respected and experienced head coach, the likes of whom Armstrong has hired in the past. But his connection with the Seattle expansion franchise may make him unavailable to the Blues or any other team.
Why It Might Happen
Tippett has spent 14 years as a head coach in the NHL with the Dallas Stars and Phoenix/Arizona Coyotes. In that time, he had two appearances in the Conference Finals, and though he never got the struggling Coyotes off the ground, he is still a very well-respected coach in the NHL. While Tippett had his shortcomings, he hasn't been labeled as the type of coach who struggles with young players (like Yeo and Vigneault have).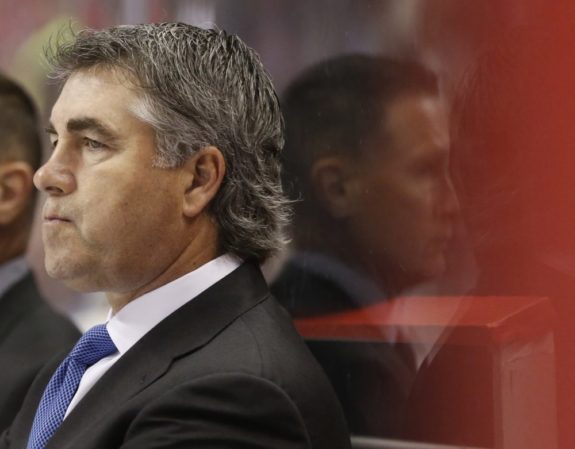 Additionally, Armstrong is said to be very close with Tippett, having both spent considerable time in the Dallas Stars' organization. Given his choice, Tippett might be Armstrong's ideal candidate; however, it might not be that simple to bring him to St. Louis.
What Might Prevent It
The major obstacle to Armstrong's bringing Tippett in as the head coach in St. Louis is the latter's current position with the NHL's Seattle expansion franchise. Tippett has been brought in as a senior advisor with the Seattle group and could become their head coach in the team's inaugural season. Though Armstrong and Tippett have history, it's uncertain whether Tippett would choose the "bird in the hand" of an active head coaching gig over the "two in the bush" opportunity of casting the vision for a brand new franchise. It would be tough to lure any coach away from such an opportunity.
Off-the-Cuff Odds: 25/1
5) Ken Hitchcock
Accomplishments: Third-winningest coach in NHL history, 1998-99 Stanley Cup Championship
Ken Hitchcock is a proven head coach with significant history both with Armstrong and the Blues. Despite being the immediate predecessor to Yeo, a very short-term reunion might not be as ridiculous as it first seems.
Why It Might Happen
Sensing the collective groans from Blues fans at the mere mention of "Hitch", let's understand that in the event that this reunion happened, it would be limited to the remainder of this season only. Hitch was brought on with his former team, the Dallas Stars, for just one season last year, and has moved to a front office role with the team. But perhaps no coach ever has been as addicted to the bench as has Hitchcock, and the opportunity to further solidify his Hall-of-Fame resume by turning around another struggling team might just lure him back behind the boards.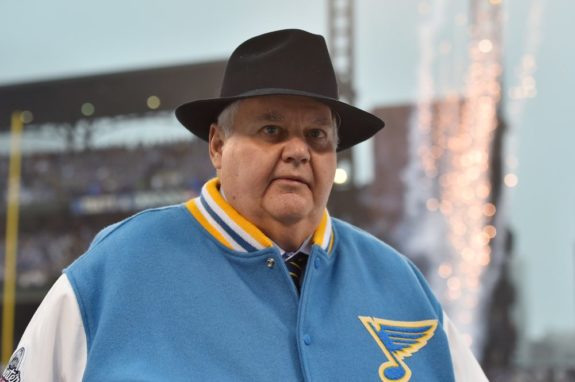 Armstrong would turn to Hitchcock only in the event that his ideal coaching candidate wasn't available and he felt unprepared to make a long commitment to any available candidate. Hitchcock has the cache to take a struggling team on a one-season turnaround, and the brief period of time at the helm of the Blues might prevent his grating style from overwhelming Blues players. Despite Hitchcock's dismissal being just a year and a half ago, the roster has turned over significantly since then, meaning the well likely wouldn't be poisoned before his arrival.
What Might Prevent It
A Hitchcock/St. Louis reunion is an extreme long shot, and it would be a big gamble for Armstrong. He would have to clearly explain his intentions to hire the coach of the future in the offseason, and his reticence to hire any of the coaches available. The move might initially be met with suspicion or even derision by Blues fans, but if it turned the team around and saved the 2018-19 season, it might end up being the right one nonetheless.
Off-the-Cuff Odds: 100/1
Yeo's Clock is Ticking
With Stevens' firing having broken the seal on coaching changes, Yeo could be in immediate danger of losing his position. After an embarrassing effort against the Minnesota Wild on Saturday that quickly erased the progress the team had seemed to be making, Yeo could be gone as soon as Tuesday if the Blues put up another meager effort against the inconsistent Hurricanes, who themselves will be entering Tuesday on a four-game losing streak.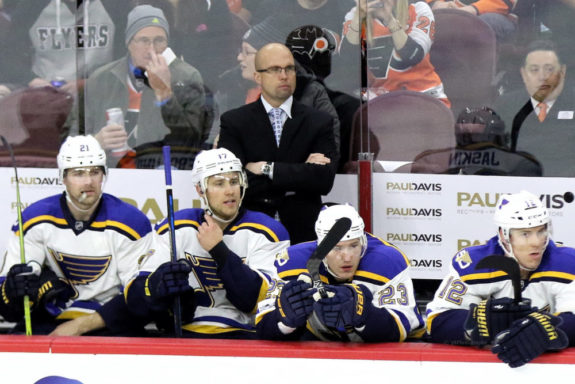 Yeo needs an immediate turnaround to the season to protect his job. Three games remain on the season's longest homestand, and the record on that homestand sits at 2-2. With the Hurricanes, Sharks, and Wild on tap, it won't be easy to muster a 2-1 record, and there won't be much argument for retaining Yeo after a losing result on a seven-game homestand. Public sentiment has already turned on Yeo, and without results, the pressure on Armstrong to fire him will be insurmountable. Without immediate success, we will see whether one of these five candidates will replace Yeo very soon.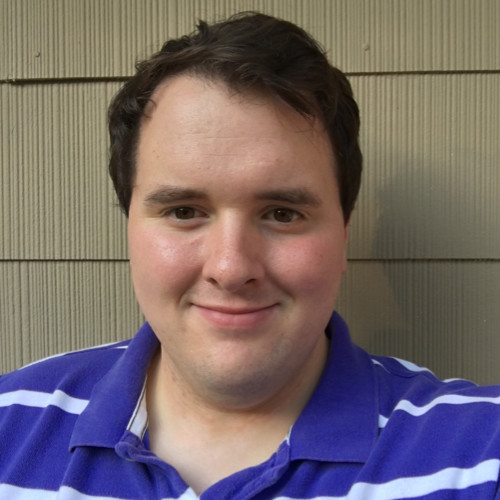 Stephen Ground is a veteran of over three years at THW, focusing on the St. Louis Blues, NHL goaltending, and the annual World Junior Championship. He is the co-host of the Two Guys One Cup Podcast, a hockey podcast focused on the Blues.