You don't have to love it. You don't have to like it, even a little bit. You should respect it. In his professional career, Martin Brodeur has worn Devils' red, whether in New Jersey or Utica. So, yes it was more than a little odd seeing him don a St. Louis Blues sweater. Before you go all DEFCON five, relax for a minute.
Like it or not, this isn't something new to hockey or professional sports in general. This isn't Martin Brodeur spurning the New Jersey Devils. It was a mutual parting after all. It most certainly is not Brodeur jumping ship across the Hudson River to the New York Rangers or the front running New York Islanders. Most assuredly it is not Brodeur going to the goaltending desperate rival Philadelphia Flyers.
Brodeur skates with the Blues for the first time. #stlblues #OurBlues pic.twitter.com/vQCLCX7kfN

— St. Louis Blues (@StLouisBlues) November 28, 2014
No, this is about a player wanting to leave it all on the ice. A player wanting to prove he still has something left. A guy who wants to continue playing a game he loves.
You and I may have wanted to see Martin Brodeur start and finish his career as a Devil and nothing else. Along with that storybook ending Brodeur finishes with over 700 victories and a fourth Stanley Cup. Seeing Brodeur in a Blues uniform is no less strange than if say Derek Jeter played out the string with the St. Louis Cardinals.
Martin Brodeur takes the ice for today's practice. #stlblues #OurBlues https://t.co/8fvgmlnJ8F

— St. Louis Blues (@StLouisBlues) November 28, 2014
However, assuming he sticks, this could be the best kind of ending for Brodeur. No, he's not going to be "the man" in net for the Blues but at least this way he can have a meaningful sendoff to a remarkable career. Instead of toiling as a backup and playing between 10-20 games for a club that is muddling through the Eastern Conference standings, he'll be able to make an impact on a team and personal level. Perhaps he'll do for St. Louis, what Grant Fuhr and Ryan Miller could not and help be a part of delivering a Cup to the starved fans of St. Louis.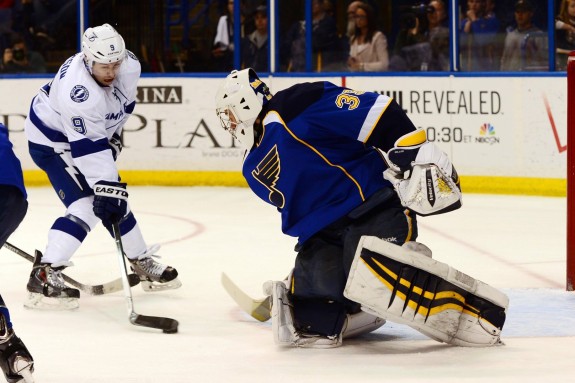 If you're a Devils fan (barring both teams reaching the final) you don't have to worry about Brodeur facing his former club. Plus, Brodeur is playing for a Western Conference squad, so if anything, he could help the Devils by defeating an Eastern Conference team. Brodeur will feel right back at home, like his days with the Devils in the 90's, joining a team that as of this writing has yielded the second fewest amount of goals of any team in the league.
WATCH: @MartinBrodeur, Doug Armstrong and Blues players comment on having Brodeur in St. Louis. >>> http://t.co/o86wmw5eTG

— St. Louis Blues (@StLouisBlues) November 28, 2014
Yes it will be different and somewhat difficult to look at but in the end, do you hold Scott Niedermayer, Bruce Driver or John MacLean in any less regard than if they had remained in the Garden State until the end? Remember that Scott Stevens and his number four hang from the rafters and though he ended his career with the Devils, it didn't start in New Jersey and you still admire him just the same. Although Brodeur may not be a Devil forever like Ken Daneyko and Patrik Elias, when he returns as they always do, he'll be forever a Devil.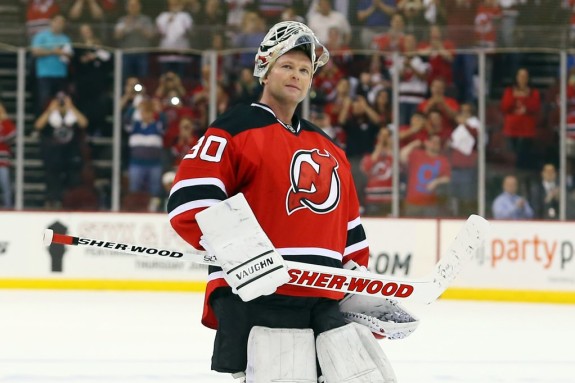 Michael Gwizdala covers the New York Islanders for The Hockey Writers. Michael is also an Associate Producer at WNYT NewsChannel 13. Additionally, Michael was once a Media Relations intern for the AHL Albany River Rats. Michael is a graduate of The College of Saint Rose in Albany, NY.