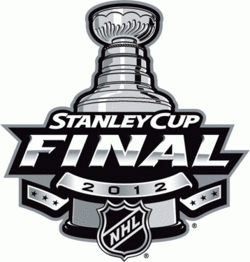 Over the years since the NHL has become a more international league, the Stanley Cup has traveled with victorious individuals to several different European countries.  Up until this year's finals, it has been won by 28 Swedish players, 22 Russian players, 22 Czech players, nine Finnish players, and six Slovak players.  Numbers such as those are not surprising, especially when one considers that those five countries make up the vast majority of current European players in the league today.
One must also take into account that several of those players have brought the Stanley Cup back to their homelands more than once during their careers.  Jari Kurri brought it to Finland five times during his career with the Edmonton Oilers; that same dynasty saw Jaroslav Pouzar bring it to the Czech Republic three times.  Nicklas Lidström and Tomas Holmström each brought it to Sweden four times while playing for the Detroit Red Wings, while the New York Islanders' four consecutive championships from 1980 to 1983 allowed for the same feat to be achieved by Anders Kallur and Stefan Persson.
That being said, however, there have been other European nations that have also gotten visits, ones whose hockey programs are continuing to grow.  The Ukraine has played host to the Stanley Cup three times, twice with Ruslan Fedotenko (2005, 2009) and once with Anton Babchuk (2006).  Uwe Krupp and Dennis Seidenberg have each brought it to Germany after winning in 1996 and 2011, respectively.  It has traveled twice to Switzerland, once in 2001 with David Aebischer and again in 2006 with Martin Gerber.  It also has enjoyed single visits to France in 2010 with Cristobal Huet, Latvia in 1996 with Sandis Ozolinsh, and Poland in 2000 with Krzysztof Oliwa.
*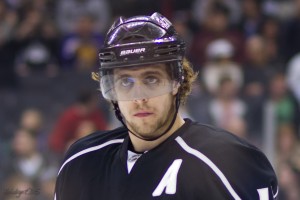 In 2012, the Stanley Cup will once again make a visit to a country it has never seen before, one in the Balkan states or one in the Baltic states.  If Anže Kopitar and the Los Angeles Kings are victorious, it will make its first ever trip to Slovenia.  If Dainius Zubrus and the New Jersey Devils are victorious, it will make its first ever trip to Lithuania. Both countries have not had considerable success in many levels of hockey but the possibility of being visited by the sport's most coveted trophy can be just the remedy for whatever is ailing their developments into bona fide threats in the hockey world.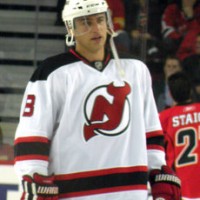 Before doing that, however, let us dissect this just a bit further.  Going by statistics from July 2011, the combined population for Slovenia and Lithuania is 5,535,639 people. If one goes onto the website EliteProspects.com, looking at players strictly born in Slovenia, they currently have profiles for 343 forwards, 227 defencemen and 80 goaltenders.  On that same website, looking at players strictly born in Lithuania, they currently have profiles for 126 forwards, 68 defencemen and 21 goaltenders.  That is 865 players altogether, a little over 0.0001% of the combined population of both countries.  More remarkable is the fact that the total number of players profiled from both countries is actually 45 more than the amount of players who appeared during the entire 2011-12 NHL season.  Out of those 865 players, only seven have been drafted to the NHL; only four of them have made their NHL début.  Now two of them are vying against each other for the Stanley Cup.
Two… out of 5,535,639.
The fact that the Stanley Cup can travel to either one of these countries is certainly being noticed by hockey players in both nations.  Yesterday, I asked 16 players, eight from each country, what it means for them to see someone from their homeland be this close to winning the Stanley Cup. (In some instances, some players knew Kopitar and Zubrus personally.)
*

 SLOVENIA 
*

LITHUANIA
*
It is apparent to see the support that both Kopitar and Zubrus have from their homelands, especially from their fellow players.  Srečno and sėkmės are probably being sent to each from everyone back home, wishing them good luck in their pursuit of the Stanley Cup.
These players may have simply started out as two out of 5,535,639 but, by the end of the Stanley Cup finals, one will surely have made history.
NOTE: I would like to say 'thank you' to my 16 friends who provided me with the quotes for this article (najlepša hvala to those in Slovenia; ačiū to those in Lithuania).
If you would like to see more stories like this, please feel free to follow me on Twitter: @MargannLaurissa.