It's no secret being a fan of the Maple Leafs isn't easy.
The team has seen only mild success at any time over the last 45 years. Historically, management has made some serious hockey errors that has kept the team from returning to its past glory. Brian Burke was brought in to turn things around, but it hasn't really worked out that way – not yet anyway.
For as much abuse as Leaf fans take from other NHL fans (for overvaluing their own talent, for sticking by the franchise in the face of so much losing, etc.), LeafsNation is in fact a knowledgeable and diverse group, no different than the fan base of many teams. True, there are often differing opinions on what should happen, how the team can get better, which players to hold on to, which to trade away. Without doubt there are many needs on this team, and a cruise around Twitter and the blogosphere reveals a wide range of thoughts on what the most pressing needs are. But it all goes to form what is essentially a wishlist, a collection of moves that could go a long way to helping the fans see that Burke and his plan will result in the Leafs improving.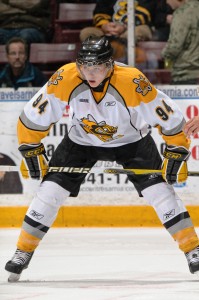 Wish 1. That the team is able to draft an impact player in the number 5 draft position.
Since Burke took the helm, the Leafs have had little success in drafting an impact player in the first round. In 2009, Burke talked about trading up and selecting John Tavares, which never occurred. Instead, the Leafs used their #7 pick to select Nazem Kadri, a speedy but small forward from the London Knights. The first round picks for 2010 and 2011 were traded to Boston in the Phil Kessel deal, though Burke managed to make a couple deals to draft Tyler Biggs and Stuart Percy at #22 and #25 respectively in 2011. Kadri has done well for the Marlies and looked pretty good in 51 NHL games, and could be ready to assume a spot among the Leaf forwards. Biggs and Percy are just about ready to start their pro careers, likely with the Marlies next season. But with Toronto holding the number 5 selection in what seems a deeper draft, LeafsNation is abuzz wondering who among the top-ranked junior players will end up in the Leafs' hands… and if he may be ready to step into the NHL lineup right away.
Could Leaf fans see a Grigorenko, Galchenyuk, Murray or Trouba on the ice in 2012-13? While LeafsNation knows there is value in allowing young players time to develop, as many successful franchises have done, there's hope that perhaps this time, the first round draftee could make the jump from junior and become an instant 'homegrown' star. A centre with size, or a big rugged defender, someone who could fill an organizational need. Luke Schenn made the jump diretly to the NHL as a number 5 selection, and at times has shone, other times he's struggled. But fans are hopeful that this pick could yield a potential Calder winner, one who could elevate the overall talent level of the team's prospect pool and perhaps help change the fortunes of this team.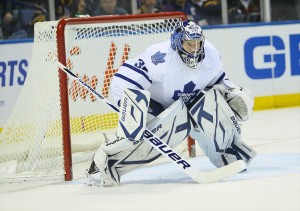 Wish 2. That James Reimer rebounds and is able to be 'the guy' in net.
During the 2011-12 season, there was division in LeafsNation over goalies. Was goalie coach Francois Allaire the problem? Had Burke made a serious error in going with the two young 'keepers? Were either of Gustavsson or Reimer actually NHL-calibre goalies?
The 2012 off-season presents interesting possibilities. Reimer is under contract, Ben Scrivens is playing well for the AHL Marlies, and it seems Jonas Gustavsson will be allowed to leave as a free agent. Burke has said he intends to address and upgrade at goalie. Rumours abound as to what that means… a veteran free agent? a trade for Luongo or Bernier or someone else? And where would Reimer fit into the new arrangement?
Blogger Michael Langlois, for one, is not ready to give up on Reimer. Fans point to the incident where Brian Gionta came through the Toronto crease and clocked Reimer with an elbow, concussing him. Some wonder if was rushed back, as he missed only 18 games and did not seem to be the same goalie on his return. The sample size is somewhat small… Reimer's NHL career is only 71 games old. His career began with some stellar performances, but he seemed to become more ordinary as time went on. The wish for fans is that the combination of a concussion, a porous defence and uncertainty as to who was the number 1 goalie may have contributed to Reimer's numbers falling off, and that full off-season of recovery and training, and perhaps changes to the team's defensive systems, could see Reimer perform more like his 2010-11 self.
Wish 3. That a suitable veteran can be found to share the net with Reimer.
Further to Reimer regaining his old form, there's a feeling that perhaps the Leafs would have been better off making a decision to go with either Reimer or Gustavsson, and keeping a guy like JS Giguere around. While not all of the blame should be placed on the goalies for finishing 26th overall, there's no doubt the goaltending was below NHL standards. Burke has acknowledged this, and pledged to rectify the situation. For most, that seems to mean there will be a veteran goaltender with a more proven track record.
The trouble is, there may not be many available goalies, nor might it be the cure-all LeafsNation hopes for. Still, it remains high on the wishlist. In theory, the ideal situation here is comprised of a number of components. First thing is wish #2 comes to fruition – Reimer emerges as the guy he was to end 2010-11. Ben Scrivens would remain in the AHL as the starter (and by extension get more playing time than backing up Reimer in the NHL). That leaves a space open to sign an NHL veteran. This veteran would not be a 'Luongo-type' – not a number 1 who is bound to play 65+ games. Rather, the wish would be for a guy who has some decent abilities, perhaps nearing the end of his career, who could mentor Reimer and Scrivens, and be happy playing something around 25-30 games on the season. Should Reimer falter, that veteran could possibly play more, or Scrivens could be pressed into service. Granted, no one dreams this will be an automatic Jennings Trophy combination, but it would be a safer and potentially better scenario than was used last season.
Wish 4. That the Marlies advance to the Calder Cup final is proof there are some solid young players in the organization.
The Marlies advance to the Calder Cup final has rekindled some playoff excitement in LeafsNation. And with the success of the AHL farm team comes hope that perhaps at least some of the prospects will blossom into decent NHL players. Of course, nothing is ever guaranteed, but in the same way that other franchises, most recently Ottawa, have benefit from the success of their AHL affiliate, Leaf fans hope the same will be true for Toronto.
Granted, Nazem Kadri, Matt Frattin and Jake Gardiner saw some significant time with the Leafs in 2011-12. It seems reasonable that their time with the Marlies, playing through the intensity of the AHL playoffs, can only help their maturation process. Fans hope this will auger well for these players when it comes time to compete for NHL spots in the fall. It's giving some fans who may not have followed the Marlies as closely a chance to see players like Korbinian Holzer, Jerry D'Amigo, Nicolas Deschamps and others who could also figure into the Leaf future.
Further, there's a hope that the success of the Marlies is the start of a true 'winning attitude' being forged in the Maple Leaf Sports + Entertainment family. Other organizations have it – a commitment to achieving loftier goals, to not be satisfied with simply playing out the season and raking in the profits of gate receipts, TV deals and merchandising. After decades of middle-of-the-pack results (and almost a decade of missing the playoffs altogether), fostering a culture of winning should be a priority throughout the Leaf organization.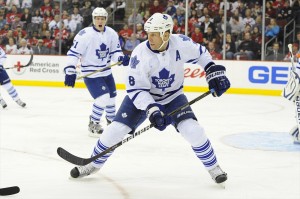 Wish 5. That Burke can find a way to move one or more of Lombardi, Armstrong, Connolly and Komisarek.
Fans do have their favourite targets, but consensus seems to be that Lombardi, Armstrong, Connolly and Komisarek (known to some as LACK) represent too much money tied up in too little performance.
It's unlikely that all of these veterans can be moved (or bought out if that option arises under a new CBA). Even if trades can be arranged, there probably won't be a huge bonanza coming the back to Toronto. Ideally, if Burke could find a way to deal one, some or all of these large contracts, it would open up cap space as well roster spots for some of the aforementioned younger players. In the eyes of many Leaf fans, unless these guys can elevate their play and perform solidly in supporting roles, it will make little sense to see them playing in place of youngsters who might be NHL-ready.
For those who are not traded or bought out, coach Randy Carlyle will have to find the proper roles for them. For Lombardi, Armstrong and Connolly that likely means bottom-6 forward roles, while Komisarek will need to learn and adapt to Carlyle's defensive system. Again, if they cannot perform adequately (and in spite of their high salary cap hits), LeafsNation will call for these players to sit in favour of the younger prospects.
Will LeafsNation see all their wishes come true? Most likely, no. The tasks needed to grant all five of these wishes will be a very tall order for Brian Burke to complete. And certainly, it doesn't simply rest in his hands. He and his scouts will need to determine how they can best use that number 5 draft pick. He will need to make some crucial personnel decisions. And he will have to encourage and nurture that 'winning attitude' the Marlies seem to have found. Butplayers will still need to perform on the ice, or else it may not matter what moves management makes. If even a couple of these wishes come true, then the bigger dream of finally seeing NHL playoff action in Toronto may indeed materialize next April.
A graphic designer and production artist by trade, Mark is a long-time hockey fan. He was a Maple Leafs contributor to TheHockeyWriters.com for over 2 years, and has written for other websites. You can follow him on Twitter @MarkAscione