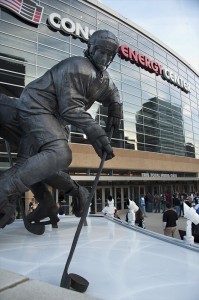 Five years ago this month, Penguins owner Mario Lemieux secured an arena deal that assured his team would stay in the city of Pittsburgh.  Plans for the new arena came with the promise of millions of dollars in excess revenue, giving the Penguins the opportunity to be competitive under the NHL's new salary cap system.
Under the leadership of Lemieux, GM Ray Shero, and young stars like Sidney Crosby and Evgeni Malkin, the Penguins won a Stanley Cup in 2009.  With a healthy roster, the 2012 Penguins look primed to do it again.  It's hard to think of a better turnaround story in professional sports — or any industry for that matter.
Looking back on it all, Lemieux's former agent Steve Reich still shakes his head in amazement.
"Obviously the ping-pong ball had a lot to do with it," says Reich, referring to the 2005 draft lottery that gave the Penguins the right to select Crosby.  But Reich also suggests that the turnaround may not have happened without Lemieux steering the ship.  "His perseverance, his stature, his link to the community, I don't know if anyone else could've pulled it off other than Mario."
Steve Reich first developed a relationship with Lemieux in the late 1980's when Reich was a newly minted lawyer out of the University of Pittsburgh.  His uncle, Tom Reich, was the premier baseball agent in the country at the time and was put in contact with Lemieux through a mutual friend.  Lemieux had just terminated the relationship with his agent and Tom Reich's local ties to Pittsburgh made him a logical replacement.
"I was the young guy and I was Mario's age," Steve Reich explains, "but Tom was the engine that drove the bus in terms of representing Mario.  Tom did all the contracts and I sorted through Mario's marketing deals."
For the first two years, Lemieux was the only hockey client the Reich's had.  "We promised him that we wouldn't represent other hockey players until we got his contract situation sorted through."  But the prestige that comes with representing one of the best players in the game has a way of naturally attracting more business.
The Reich's hired a Pittsburgh native, Dee Rizzo, as their recruiter.  They also connected with a young man out of Los Angeles by the name of Pat Brisson, who currently represents Crosby, Malkin, and a host of other stars.  By the mid-90's, the RBRT Sports Group had many of the biggest NHL names as clients: Chris Chelios, Mathieu Schneider, Ron Francis, Sheldon Souray, Daniel Briere, Scott Gomez, and more.
Lemieux's retirement comeback as a player-owner in 2000 created a complicated situation for the Reich's though.  Steve Reich was given the choice of working exclusively with Lemieux, or dropping him and maintaining his other clients at RBRT.
Reich showed a commitment to Lemieux once again and left RBRT.  He created Reich Publishing and Marketing (ReichPM) to handle the marketing and endorsement deals of Lemieux and others, but eventually developed an itch to get back in the agent game.
"After being away from it for about five years," he says, "I had time to think and realize it was the one thing I'm really good at.  Once we had ReichPM up and running, I realized that I missed the player side of things — the contracts and representation."
A few months later, Matt Oates and his colleagues Eustace King and Dean Grillo at O2K Sports Management came to Reich looking for guidance as they tried to get their own agency off the ground.
"I liked them a lot," Reich says.  "They were in their late 30's, really positive and nice people who you would trust with your sons and their careers.  All three of them are the same age.  All three were really good friends and pretty smart guys. Matt's a great entrepreneur, very charistmatic with good business instincts.  Eustace spent five years with the NHL so he's a very good marketer with good contacts.  And Dean's a hockey guy.  He knows the game really well, has a great eye for talent, and his father Chuck was a long-time scout with the Penguins."
With no attorneys in the group, Reich initially served as a legal consultant to O2K and advised them on how to carve out their spot in the marketplace.  "As of three or four years ago, I decided to go full-time and hopefully help them get it over the top," he says.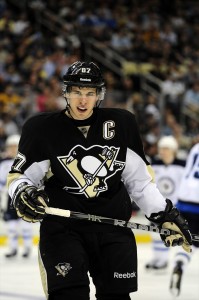 Reich is quick to point out that today's NHL is very different from the landscape he successfully navigated through the mid-90's though.
"The top young players used to interview agents the summer before the NHL draft," Reich says.  "You want to give yourself some time to build a trusted relationship, but truthfully, that's when guys need the help.  That's when we signed Danny Briere, Scott Gomez, Brad Stuart, really high-end players."
"Now, even the good local players have representatives when they're playing at the Under-16 level or the summer before their bantam draft in Canada.  It's gotten remarkably different in that respect and much more difficult to predict.  The best players at age 15 or 16 aren't necessarily the best players at 18, and certainly not at 22 or 23."
From a business perspective, the NHL marketplace also changed after the '04-05 lockout resulted in a new salary cap system. Gone are the days when stars like Lemieux could name their own terms.  Trades involving players saddled with big contracts are harder to orchestrate and teams have to make difficult cap-allocation decisions in order build the most competitive roster possible.
"As an agent in the pre-cap days," says Reich, "you could pound the table, argue with the team, walk away and not talk for a while before coming back and trying it again to get every last nickel for your client.  Now there's more cooperation with the team to find solutions."
Reich explains that soon-to-be free agents also have to balance the desire for a higher salary with their need for security or a chance at a Stanley Cup.
"There comes a time in a lot of these deals now when you have to tell your client, 'Listen, this is how much the team has available.  We can either take it short-term, try to do long-term, or not do it at all.  We can also go to a less successful team and get more money.'  These are all factors that players have to weigh."
In the coming weeks and months, Reich and the O2K staff will sit down with clients in this position, such as Florida's Jason Garrison, and prepare to make tough decisions.  Garrison, 27, has been one of the NHL's most effective defensemen for years but got little praise because of his pedestrian offensive numbers.
The legend of 'Boom-Boom' Garrison emerged this season though after he paired up with Brian Campbell and pumped in 16 goals, second among NHL defensemen only to Norris Trophy favorite Erik Karlsson.  As an unrestricted free agent expected to earn a raise from his current salary of $700k, Garrison will have to decide whether to stay within the Panthers' budgetary constraints or test the free agent market.
"Jason loves it in Florida and he's a big part of the team," Reich says.  "The fit with the Panthers is clearly good, but maybe the money will or won't be what he can get elsewhere.  Either way, we need to be prepared to make that decision."
Reich says O2K is currently evaluating the depth charts of all 30 NHL teams and their affiliates to identify options for free agent clients.
"When [the start of free agency on] July 1 comes, you have to be able to make quick decisions.  Teams will make an offer and need to know an answer in ten minutes.  We have to know if it's going to be a good fit ahead of time and be in a position to react if the deal is proper."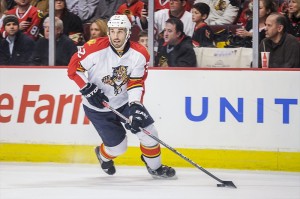 Helping clients such as Garrison, who went undrafted out of Minnesota-Duluth, achieve their financial potential and become household names certainly makes any agent proud, but Reich says negotiating the big money contract doesn't compare to witnessing the one moment that every young hockey player dreams of.
"The first call-up and that first NHL game is undoubtedly the biggest thrill for me," he says.  "At this point, I've probably negotiated over $100 million worth of contracts, but we've had quite a few guys this year take that first step and it's incredible.  You build these great relationships and for guys that come out of nowhere or don't travel the traditional path and still make it, the sense of pride you have is unbelievable."
Reich's enthusiasm makes it easy to understand why he was drawn back into the game after stepping aside over a decade ago.  The opportunity to help a young man achieve his dream is one he just couldn't pass up, and it's probably also what attracted him to the team at O2K.
"I would put our group up against any in hockey right now," he says, "and there's no doubt in my mind that in five years this will be the premier group in the sport.  I'm the only lawyer in the group, I'm the old guy, and hopefully I provide guidance, but it's a young man's game."
"My uncle Tom used to call himself the firefighter," Reich says with a laugh.  "He said 'you might not need me until a fire breaks out, but once it does, you've got the best one there is.'"
"I'm not even half the firefighter he is, but I just hope to be the calming influence with things go a little sideways."
___________________________________________