The Vancouver Canucks' work for the offseason is nearly finished. Whether that body of work is applause-worthy or cringe-worthy is up for debate, but with one main restricted free agent left to sign, armchair GMs across the country can start filling out their depth chart for the Canucks.
Many of those armchair GMs will be penciling in a spot for 22-year-old Swiss sniper Sven Baertschi. He is Vancouver's lone restricted free agent left to sign, and inking him should be the No. 1 priority for Canucks general manager Jim Benning.
The way Vancouver's roster is shaping up, it looks like Baertschi will be in the top six next season. The Canucks would be smart to shake up their second line from last season and giving Baertschi an opportunity there would be worth a shot. Benning thinks very highly of Baertschi, which was shown by giving up a second-round pick to acquire him at the trade deadline. He flashed his offensive skills in a few games with the Canucks towards the end of the season, and did nothing to hurt his stock during Utica's Calder Cup run.
The question remains though: how much should he make? According to nhlnumbers.com, the Canucks have spent $68,744,000 on roster players for next season, leaving $2.65 million in cap space. Baertschi's contract won't push Benning right up to that amount, but his signing could impact the roster depending on how much cap space is left over. The Canucks could potentially sign one more low-risk free agent after the Baertschi deal is done.
Every situation is unique so it's hard to find a comparable for Baertschi, but I looked at three other players who were relatively successful both in the AHL and during their brief call up from the farm clubs last season. Baertschi posted a 2.12 even-strength points/60 with the Canucks last season, which would have been best on the team if he maintained that throughout the season. These other three comparables are all within a birth year of each other, and all played less than 30 NHL games last season.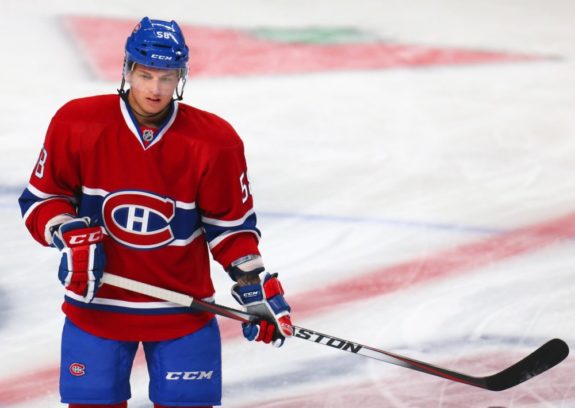 Sven Andrighetto
Age: 22, 2015-16 Cap Hit: $650,000
No, Andrighetto isn't just a comparable to Baertschi because they're Swiss and share the same first name. Both are smaller, offensive-minded players who impressed during their promotion to the big team last season. Andrighetto had a 1.97 points/60 minutes last season with the Canadiens along with 43 points in 60 games for the Hamilton Bulldogs.
Baertschi, however, will earn more than Andrighetto next season because he is almost a lock to make the Canucks, whereas Andrighetto will likely begin the season down with Montreal's new AHL affiliate, the St. John's Ice Caps. Baertschi also has more NHL experience along with the prestige of being a first-round selection. Andrighetto, on the other hand, was a third-round selection of the Habs in 2013.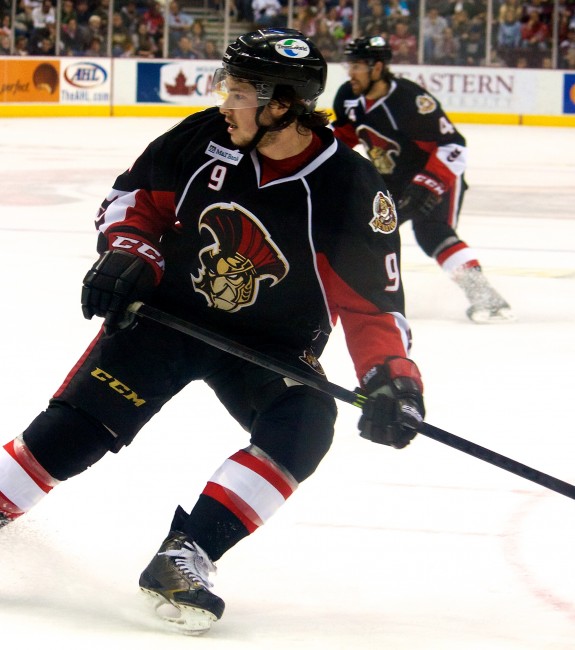 Matt Puempel
Age: 22, 2015/16 Cap Hit: $833,000
Puempel was drafted in the same year as Baertschi, only 11 spots lower at No. 24. He didn't post the same gaudy juinor numbers as Baertschi, nor did he crack the NHL as quickly. However, Puempel has honed his game down in the AHL, cracking the 30-goal plateau in 2013-14.
He earned a call-up to the Senators this year, getting into 13 games and scoring his first goal against Boston on March 10. The stretch of games he played in February and March for the Senators did nothing to hurt his chances of earning a roster spot for the 2015-16 season. Still, since Baertschi arguably played better than Puempel in both the AHL and NHL this season, he should be earning more than him entering next season. That leads us to the closest Baertschi comparable.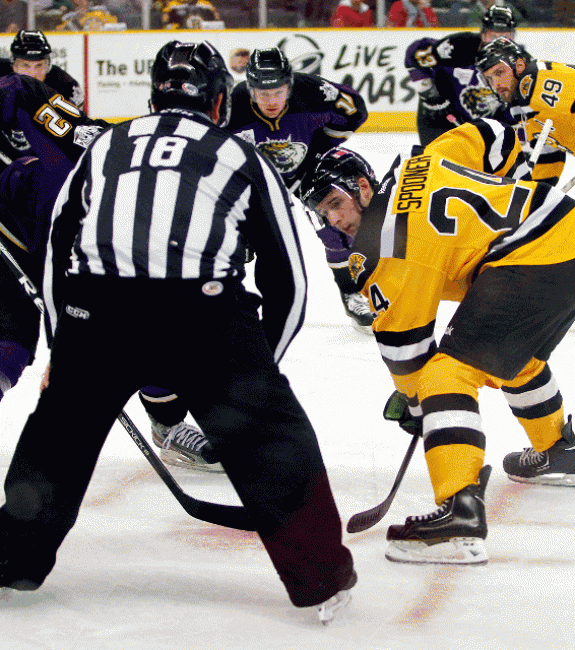 Ryan Spooner
Age: 23, 2015-16 Cap Hit: $950,000
Spooner dazzled his offensive skills for the Bruins after his call-up in February last season, earning a team-high 18 points in the final 24 games of the regular season. Those stats were inflated by his power-play success, but overall he has 11 even-strength points in 29 games, giving him 2.04 Pts/60 during five-on-five last season.
He was called up after an injury to David Krecji, and flourished on a line with rookie David Pastrnak and Milan Lucic. He will likely be the third-line centre for the Bruins next season, behind Krejci and Patrice Bergeron.
His success was much greater than Baertschi's during the regular season, but he was also granted with more opportunity. Spooner averaged almost 15 minutes of ice-time per game, while Baertschi averaged slightly under 10 minutes per game. When it comes to next season, Baertschi will likely be granted with more responsibility on the Canucks if he ends up with a job on the second line. That has more to do with the Canucks lack of depth rather than Baertschi's success, but it is likely something that will come up during contract negotiations. If the Canucks are committed to giving Baertschi a top-six role next season, then Spooner's contract extension this offseason is likely the closest comparable.
KPU Journalism Graduate. Trevor has been writing for The Hockey Writers since October 2014. He has contributed articles related to the Ottawa Senators, Vancouver Canucks, and other issues/stories regarding the game of hockey. Trevor currently lives in White Rock, B.C.