According to statistics from NHL.com, there have been 403 Swedish-born players in league history, broken down to 366 skaters and 37 goalies. Interestingly, the deeper we dig, only 211 skaters have skated in the playoffs, with 16 goalies joining the fray. Furthermore, 56 percent of Swedish players have had a legitimate chance at winning a Stanley Cup championship. 
Surprisingly, only 40 Swedish-born players have their names etched into the silver chalice, representing just 9.9 percent of skaters from the Nordic country. Moreover, all 40 of those names are forwards or defensemen since no Sweden goalie has ever hoisted the Stanley Cup.
Related: 10 NHL Players with the Most Stanley Cups
---
Latest News & Highlights
---
Ultimately, 25 of these skaters won a single championship, with 11 winning two titles, leaving us with just four players fortunate enough to sip champagne on more than three occasions. Here is the list of Swedish-born players with the most Stanley Cup rings. 
Niklas Hjalmarsson – Chicago Blackhawks
Stanley Cup titles: 2010, 2013, 2015
Regular season stats: 821 GP, 25 G, 147 A, 172 PTS
Playoff stats: 137 GP, 2 G, 27 A, 29 PTS
Niklas Hjalmarsson, who debuted with the Chicago Blackhawks as a 20-year-old in 2007-08, is one of two NHL players born in Eksjo, Sweden. Although it took him two seasons to become a regular in the lineup, he would be a key player on three Stanley Cup-winning teams in the early 2010s.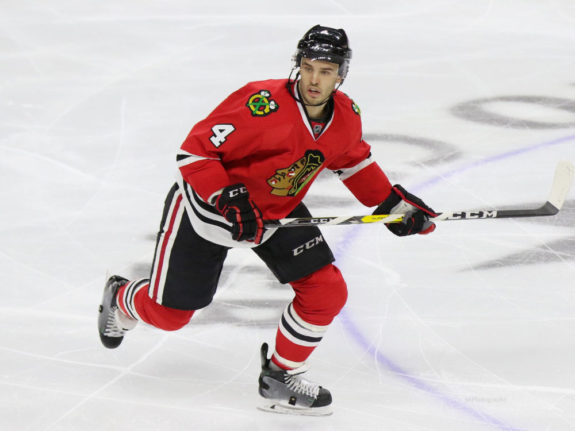 After a ten-year stint in the Windy City, he played four seasons in Arizona after being traded for Laurent Dauphin and Connor Murphy in June 2017. Then, at 33, he left the NHL and returned to Sweden to play with HV71 in the Sweden Hockey League (SHL). 
Anders Kallur – New York Islanders
Stanley Cup titles: 1980, 1981, 1982, 1983
Regular season stats: 383 GP, 101 G, 110 A, 211 PTS
Playoff stats: 78 GP, 12 G, 23 A, 35 PTS 
Anders Kallur is one of three NHL players from Ludvika, Sweden, and he boasts the trio's best resumé, winning four Stanley Cup championships in just six seasons. After playing with various teams in the SHL from age 18 to 26, he eventually came to North America in 1979, helping the New York Islanders win their first title the following spring. 
Although Kallur never played less than 55 games in a season, he witnessed his production dip each year the Islanders continued to build their dynasty. By the time it was over in 1984, he was down to 20 points a season after years of 50 or 60 points. Eventually, he retired from professional hockey in 1985, finishing his NHL career with four rings and 211 points in 383 games. 
Stefan Persson – New York Islanders
Stanley Cup titles: 1980, 1981, 1982, 1983
Regular season stats: 622 GP, 52 G, 317 A, 369 PTS
Playoff stats: 102 GP, 7 G, 50 A, 57 PTS
Stefan Persson is one of ten NHL players born in Umea, Sweden, and remains the most decorated player from his hometown with four championships. After four seasons in the SHL, he came to North America to play with the Islanders for the start of the 1977-78 season, scoring 56 points.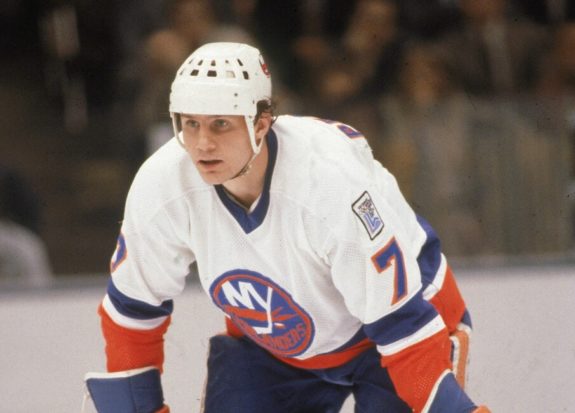 Eventually, Persson would be a key defenseman on those New York teams, winning four consecutive titles from 1980-1983. After watching his production decline each season after the dynasty, he departed the Islanders and returned home to Sweden in 1986. 
Bob Nystrom – New York Islanders
Stanley Cup titles: 1980, 1981, 1982, 1983
Regular season stats: 900 GP, 235 G, 278 A, 513 PTS
Playoff stats: 157 GP, 39 G, 44 A, 83 PTS
Bob Nystrom was born in Stockholm, Sweden, but by age four, he had moved to Alberta, Canada, and is a dual citizen of both countries. Although some could wonder why he's on the list, the answer is simple. According to many historical contexts, he, Persson, and Kallur were part of the first team to win the Stanley Cup with European-born players on the roster. 
Ultimately, Nystrom is among the few players in NHL history to score a Stanley Cup-clinching goal in overtime, securing the Islanders' first championship in 1980. Furthermore, like his teammates, he played his entire career in New York before retiring at 33 in 1986. 
Tomas Holmström – Detroit Red Wings
Stanley Cup titles: 1997, 1998, 2002, 2008
Regular season stats: 1026 GP, 243 G, 287 A, 530 PTS
Playoff stats: 180 GP, 46 G, 51 A, 91 PTS
Tomas Holmström is one of five players from Pitea, Sweden; however, he remains the only one to play in over 1,000 NHL games and win the Stanley Cup. After opting to stay in his home country until he was 24, he would come to Detroit for the 1996-97 season, winning back-to-back championships in his first two years with the Red Wings.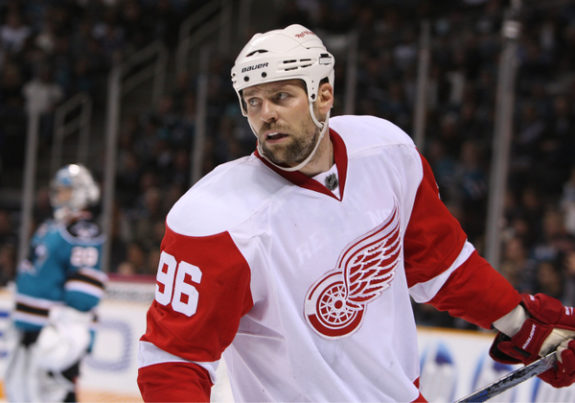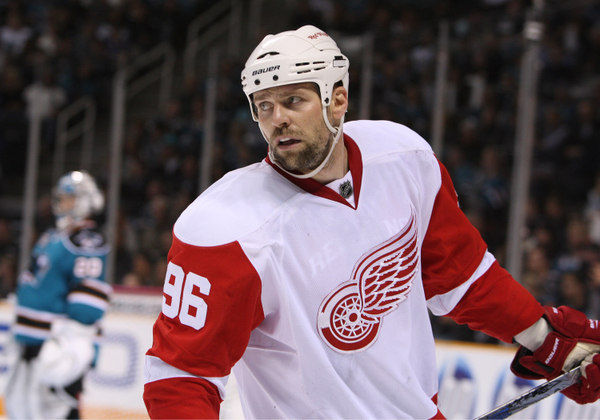 As one of the last NHL skaters to play without a visor, Holmström made a living in front of the goal crease, engaging with defenders and wreaking havoc on opposing goalies. Ultimately, after 15 seasons in red, he retired from pro hockey at 39. Besides his NHL achievements, he won an Olympic goal medal in 2006, missing out on a World Championship to enter the Triple Gold Club.
Nicklas Lidström – Detroit Red Wings
Stanley Cup titles: 1997, 1998, 2002, 2008
Regular season stats: 1564 GP, 264 G, 878 A, 1142 PTS
Playoff stats: 263 GP, 54 G, 129 A, 183 PTS
Nicklas Lidström is one of eight NHL players from Vasteras, Sweden, and arguably the greatest player from the Nordic Country. Statistically, he is one of the best defensemen to play professional hockey, winning the Norris Trophy seven times, a number only surpassed by Bobby Orr's eight victories.
Lidström's resumé is so impressive that it would be challenging to write in a paragraph, let alone an article. As the first Swedish-born player to win the Conn Smythe Trophy as playoff MVP, he remains the only Swedish captain to hoist the Stanley Cup, achieving the feat in 2008. 
Even though a handful of other players and teammates won four championships in the NHL, Lidström's legacy will remain untouched for generations to come. 
Historical Perspective
Sweden continuously ranks as one of the best hockey countries in the world since their teams are always a threat to winning a medal at any international event. Moreover, the Nordic country has also provided the NHL with several Hall of Fame players fortunate to win a Stanley Cup title or two. 
Related: Top 10 Swedes in the NHL Today
Although other countries like Canada and the United States have dominated the NHL landscape since its inception, Sweden has come a long way regarding player development in the last half-century. Overall, Sweden's presence in the league grows every year, so with some luck, more players will join this list as the decades pass. 
---
---