The Anaheim Ducks returned from their All-Star Break last night and put their season-high three-game winning streak on the line against the Central Division leader Dallas Stars. It was the third and final meeting of the season between the two teams, each earning a victory previously. Dallas would have the last laugh, however, finishing off the Ducks 3-2 in the shootout. It was a back-and-forth contest that included high offensive output by both offenses, a goaltending battle, and an extra session full of exciting action and chances for both sides to get the win. Let's look at some takeaways from game 51 for the Ducks.
Lack of Strong Defensive Play Ails this Team Again
Not since the days when Scott Niedermayer and Chris Pronger manned the blue line has this team had a true number-one defenseman that was dominant in all phases of the game. Granted, a defenseman of that caliber is rare. A bonafide number one notwithstanding, the unit has collectively been solid, as the rotation of blueliners defending in front of John Gibson over the years has helped the organization qualify for the Stanley Cup playoffs in seven of the previous 12 seasons since Niedermayer retired and Pronger was traded.
Related: Ducks' Top Goals and Saves From First Half of Season
---
Latest News & Highlights
---
Management and fans alike have thought names like Cam Fowler, Hampus Lindholm, and Brandon Montour would develop into some version of the aforementioned Hall-of-Famers. Jacob Larsson, who was a first-round pick, came into the organization with expectations. But it didn't quite work out that way. Then, there's the expansion draft trade of Shea Theodore, who looks like the closest thing to a number-one defenseman. That one still must sting for Anaheim, and is probably one of the biggest steals of the expansion draft for the Vegas Golden Knights.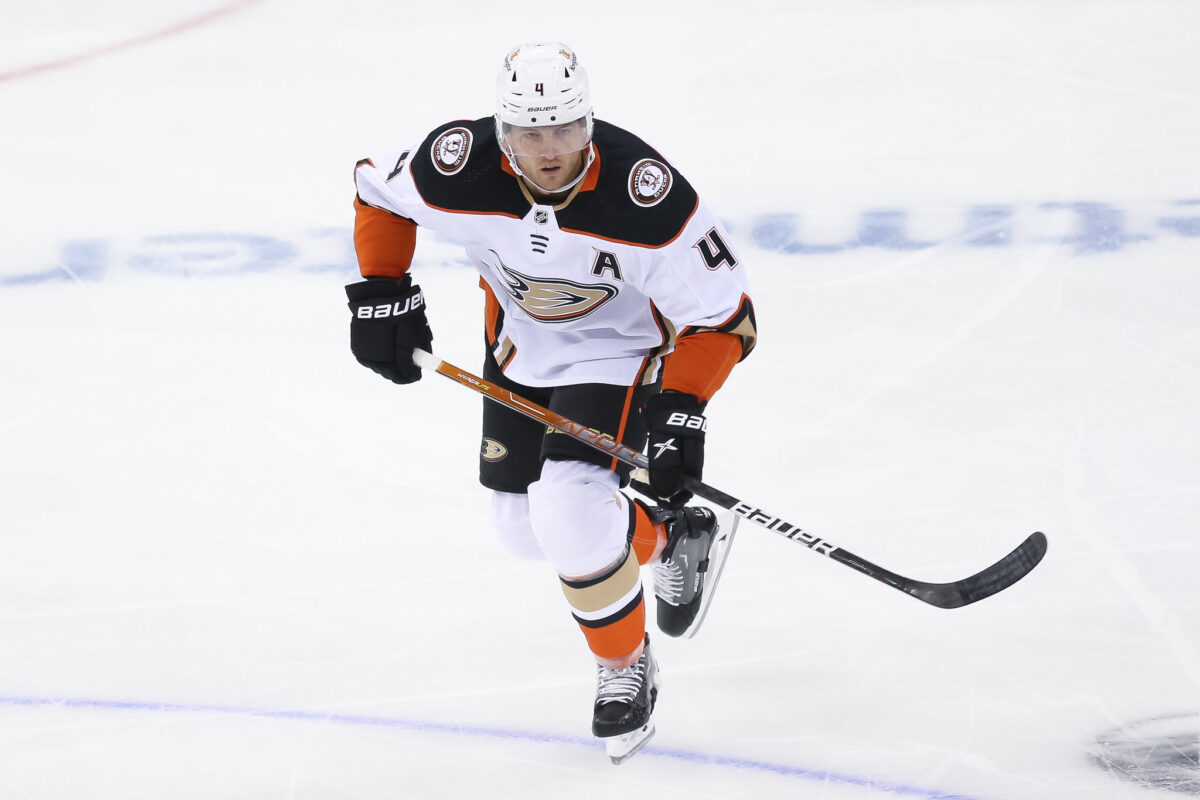 For the past few seasons, the state of the team's defensive play has been clear: it's average, and leaves a lot to be desired. Last night was no different – blown coverages and missed assignments were directly responsible for both goals. There's little Gibson can do when coverages break down, and it left the Ducks in a 2-0 hole by the game's midpoint. To be entirely fair to this unit, though, they did keep Jamie Benn, Tyler Seguin, Joe Pavelski, and Miro Heiskanen off the score sheet. That in itself deserves some recognition.
Ducks Show Resilience to Tie Game in Third
The Ducks were opportunistic last night, and it got them back in the game midway through the third period. Jakob Silfverberg converted on the power play (one-for-four on the night) to cut the lead in half, while Dmitry Kulikov and Trevor Zegras teamed up to force a turnover by Dallas at their blue line 90 seconds later that led to Adam Henrique's game-tying goal.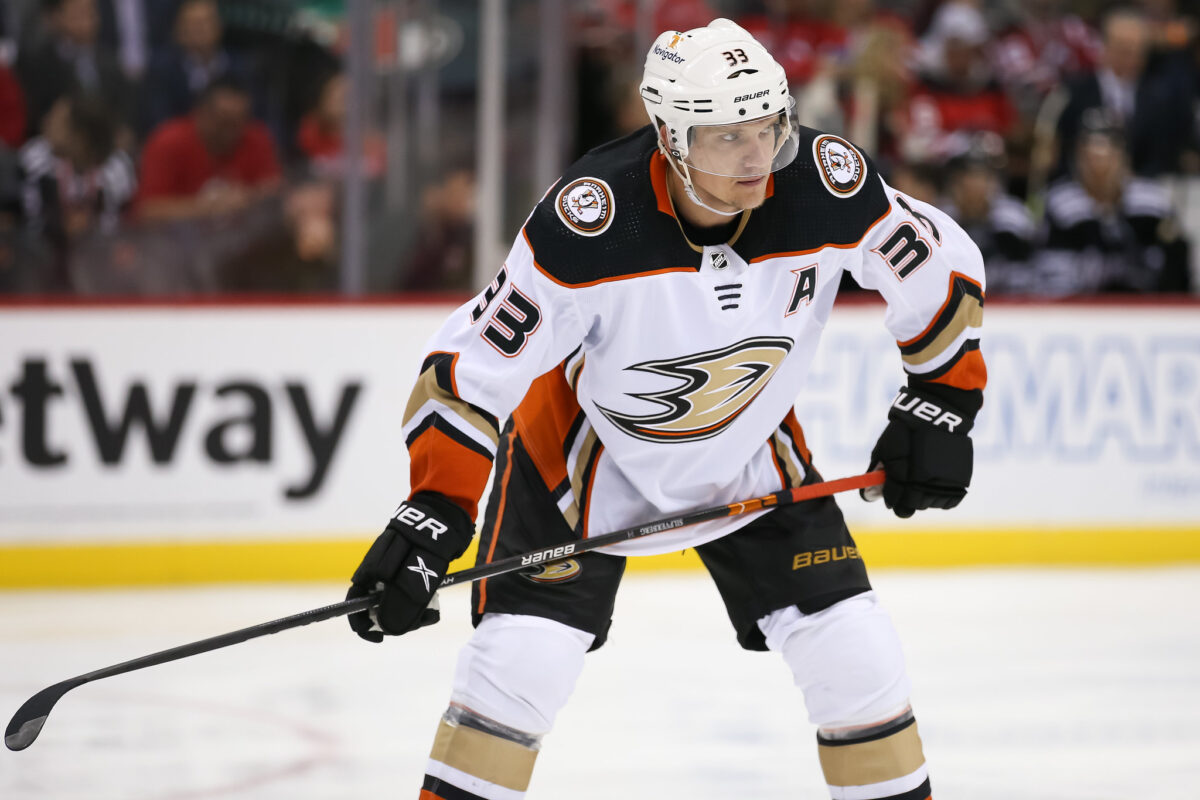 For Silfverberg, it was sixth of the campaign, and his 147th in a Ducks uniform, tying him with Bobby Ryan for seventh all-time among Ducks skaters. In case you forgot, these two players were the centerpieces of the trade between the Senators and Ducks almost 10 years ago. The irony.  
Ducks Win Special Teams Battle, But Not the Game
Power-play chances got Anaheim back in the game, but also allowed them to win it in overtime and pick up the extra point. Though they didn't get it, they managed to win the special teams battle overall, scoring on one of their chances while keeping the Stars to zero conversions on theirs. They also killed off a two-man advantage. This is a positive stat for the Ducks and something they should be encouraged about.
This Game was a Goaltending Showcase
Goaltenders John Gibson and Jake Oettinger deserve high praise for their performances last night. Both were peppered with shots and high-quality scoring chances, and each of them answered the bell when required.
Knowing you have a goalie that can make that crucial save when you need them to is a significant confidence booster. Goaltending play on both sides was the reason neither team was ever out of the game. For instance, with the play above; nothing to see here, except Gibson making another highlight reel stop to keep the game where it was. For the almost certainly playoff-bound Stars, Oettinger appears to have real potential, especially after his performance in round one against Calgary last season.
Onto the Next One for Anaheim
The Ducks held their own against a Western Conference contender and shouldn't be too discouraged by a shootout loss. They continue to trend in a good direction following their early-January six-game slide – they won the special teams battle, didn't let an early hole stop them from playing, and got key contributions both on and off the score sheet from players all over the lineup. They need to keep competing hard. With a couple of fixes here and there, the wins will start to come. Next up, is a winnable game against former playoff adversary Chicago Blackhawks on Tuesday (Feb. 8).  
---
---