When former Tampa Bay Lightning general manager Steve Yzerman parted with big assets for roster players at a trade deadline, he only did so with an eye towards both the present and the future. For example, when he traded a first and third round pick for veteran defenseman Braydon Coburn back at the 2015 trade deadline, Coburn had one year left on his contract and was re-signed the next season to a three years deal. So, for those picks, the Lightning got a solid starting defenseman for, essentially, four and a half seasons (assuming he is not traded this year).
This pattern repeated itself at the 2018 trade deadline when Yzerman traded a first and conditional second-round pick, Brett Howden, Libor Hajek and Vladislav Namestnikov to the New York Rangers for Ryan McDonagh and J.T. Miller. The trade was, by all accounts, a blockbuster that was meant to bolster the Lightning's roster for more than just one playoff run. After coming up short in the 2018 playoffs, Yzerman acted quickly to lock-down the two new players he acquired, signing McDonagh to a seven-year deal and Miller to a five-year contract.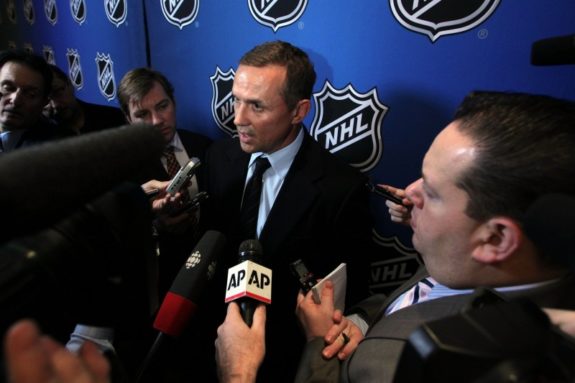 While these contracts are another example of a fantastic maximization of traded assets, it has sparked some concern among the Lightning faithful. It's not that either McDonagh or Miller are bad players, but it's just hard to know if this was the right use of the team's limited cap space and talent pool. So, this trade could either become Yzerman's final act of trade deadline brilliance or the biggest folly of his tenure as general manager.
Miller Has to Build Upon Latest Opportunity
After he was acquired, Miller quickly found himself thriving by taking over Namestnikov's vacated role alongside two all-star talents in Nikita Kucherov and Steven Stamkos. He posted 10 goals, 18 points, and his first career hat trick in just 19 games with the Lightning. He was unable to keep his hot hand in the playoffs, though, only scoring two goals and eight points in 17 games, and was one of the players who came up small against the Washington Capitals in the Eastern Conference Final.
Despite his playoff struggles, Yzerman still re-signed Miller to a five-year, $26.25 million extension, making him the fourth-highest paid forward on the team for the 2018-19 season. So, after what amounted to a somewhat successful 36-games played with the franchise, Miller is now sitting between franchise faces like Tyler Johnson and Ondrej Palat in the Lightning's hierarchy.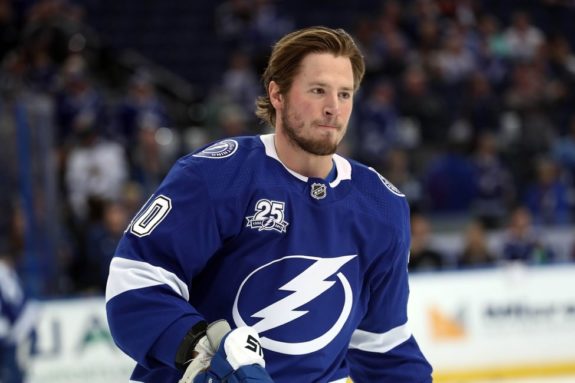 It's not that Miller isn't worth what he's being paid this season. If he can find his rhythm again like he did when he first arrived in Tampa, he could easily score 20-plus goals and 60-plus points on the Lightning's top-line. Besides, he has a size and physicality needed by a franchise that has focused more on speed and skill while assembling their current roster.
The concern comes from the fact that Miller is known for being an up and down player throughout his career. Given what he is being paid this season, the Lightning can't afford him to go quiet again like he did in the playoffs. If he can't stick next to Kucherov and Stamkos for the entire year, he may not find much space on the roster, given how deep and talented this forward corps is. So, things could go wrong with this five-year extension very quickly if Miller starts the year slow.
McDonagh Needs to Dominate the Blue Line
The other half of this blockbuster trade has even more expectations placed upon him than Miller does. As the focal point of the deal, McDonagh was supposed to be the perfect stabilizing veteran force on a talented Lightning blue line. While his play wasn't always perfect in Tampa Bay, Yzerman still believed in the Rangers' former captain enough to give him a seven-year, $47 million contract extension this offseason.
In short, the Lightning need McDonagh to be more than just a solid second-pairing defenseman for the franchise if he is going to live up to that massive contract. He has to play more like his 2016-17 self, who posted 42 points and was a plus-20 on the season, compared to his underwhelming 2017-18 totals.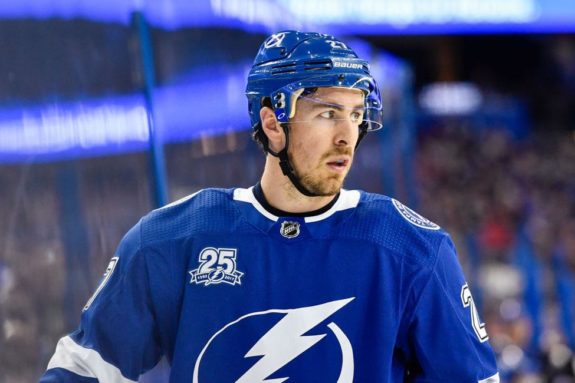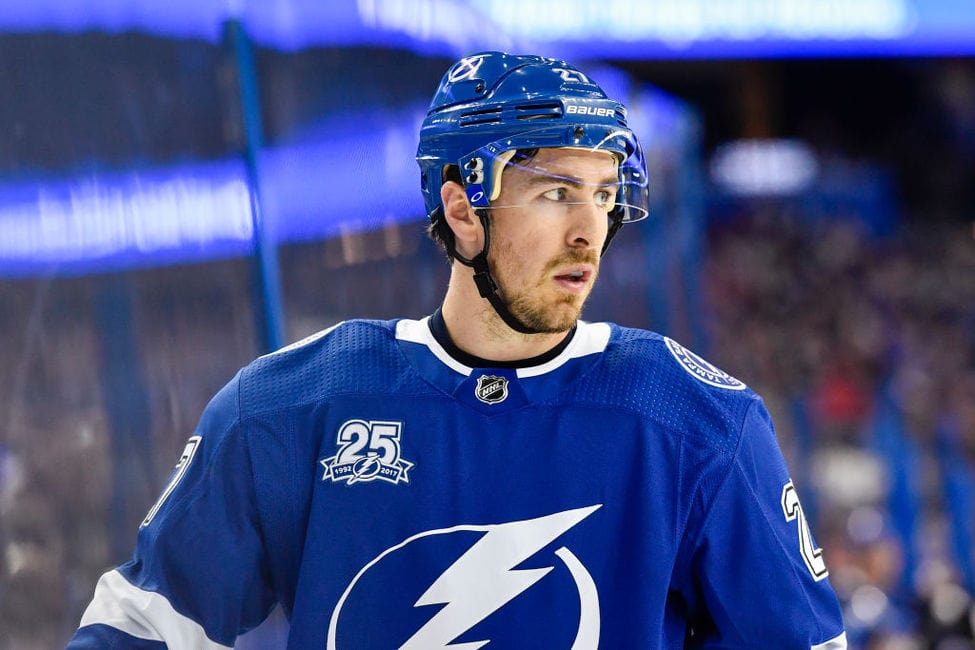 The good news for both the Lightning and McDonagh is that he should be starting the year healthy and will have a relatively smaller workload playing behind Norris winner Victor Hedman. Also, he is expected to be paired with either former Ranger Anton Stralman or rookie standout Mikhail Sergachev this year, giving him a great partner to work with. This means that he should be in a better position to succeed than in recent years in New York when he was expected to be the focal point of the entire defense.
In this reduced role, McDonagh should, in theory, be able to regain some of that dominant form that made him a superstar in the league. He may not be a top 20-defender anymore, but he doesn't necessarily have to be for the Lightning. They just need him to be a consistent force on the blue line that can take some of the pressure off of Hedman while making smart decisions with the puck to chip in offensively when it matters.
2018 Rangers Trade Will Define Yzerman's Legacy
With all this in mind, the trade for and extension of these two players could become a defining moment of Yzerman's legacy with the Lightning. With Howden already breaking into the Rangers' starting line-up as a 20-year old, the franchise lost some exceptional (and cheap) talent that could haunt the team for years to come.
However, if both Miller and McDonagh can reach their full potential with the Lightning, they could be the final pieces that push the team over the top in their quest for a Stanley Cup. Everything is in place for them to find success this season, they just have to stay healthy and put it all together.