A few weeks ago, fellow THW writer Scott Clark wrote an article about the best trades between the Vancouver Canucks and Tampa Bay Lightning from the perspective of the Canucks. Since the Lightning have been in the NHL for 30-plus years, I assumed there would be a fairly large trade history between the two franchises, yet once you look into it more, there really isn't much to work through. Sure, there is one of those massive trades (which we will talk about more later), but outside of that, most of the deals between these two franchises involve smaller players, picks, and occasionally, a starting player.
---
Latest News & Highlight
---
Despite this, it still felt like there was an interesting conversation to be had looking back at the best trades between the Canucks and Lightning from the perspective of the Lightning. In fact, even if their trade history is short, two of their more recent deals with Vancouver helped to shape them into a Stanley Cup contender.
Blockbuster Miller Trade Set Lightning's Future
Since we all knew it was coming, I'm just going to start with the best trade between the Lightning and Canucks ever. This was, of course, the blockbuster deal where Tampa Bay sent rising star J.T. Miller to Vancouver for a conditional 2020 first-round pick, a 2019 third-round pick, and goaltender Marek Mazanec. By making this move, the Bolts also cleared Miller's $5.5 million cap hit in order to give them some space, which they desperately needed to not only stay compliant but still add talent to their roster that just kept coming up short in the postseason.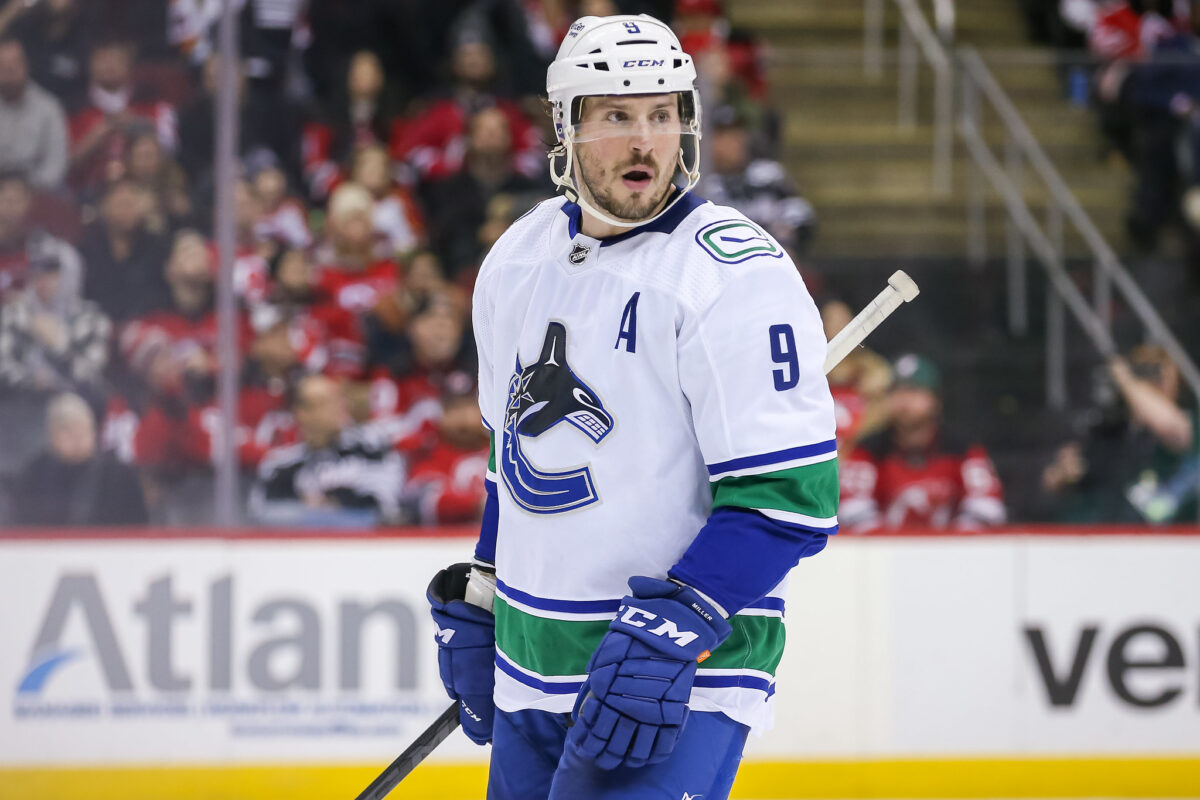 Without this trade, it's hard to imagine the Lightning winning the 2020 or 2021 Stanley Cup. By using the 2020 first-round pick as a focal point, they were able to build a trade package big enough to pry Blake Coleman away from the New Jersey Devils. While this was clearly a significant price to pay for his services, Coleman was being paid below market value and with his potential on the ice, he was a player worth breaking the bank for.

With Coleman contributing huge moments from the third line, the Lightning claimed back-to-back Stanley Cups. While they were unable to retain him after this run, there's no doubt that this was a move you would make every time. Sure, Miller became a star who is one of the Canucks' best players right now, but Tampa Bay simply couldn't afford that type of player given their constant cap crunch. Also, with the third-round pick they added a solid goaltending prospect to their pool in Hugo Alnefelt, so that's worth keeping in mind as well.
Related: Lightning's Top 4 Prospects for the 2023-24 Season
So, while you can argue who won this trade, there's no doubt both teams benefitted massively from it. This is easily the best trade between these teams in their history, and it sets a high bar to compare other deals to.
Lightning Acquire Garrison From the Canucks in 2014
Before the 2014 NHL Draft, the Lightning were coming off a bit of a breakout season. While they got swept in Round 1 of the postseason, the fact that the franchise even made it that far was a shock given the injuries they suffered and the rise of a number of then-unknown rookies like Tyler Johnson and Ondrej Palat. One area that clearly needed improvement, however, was on defense. Tampa Bay desperately needed a top-four defenseman to round out their roster, and they found one by acquiring Jason Garrison, Jeff Costello, and a seventh-round pick from Vancouver for a second-round pick.
Since the Lightning had cap space available at the time and an opening on their blue line, picking up Garrison was a major win. He immediately came into their nightly lineup, averaged 20 minutes of ice time each game, and acted as a locker room leader throughout their run to the 2015 Stanley Cup Final. Without his presence on the ice, it's hard to imagine the franchise taking that next step toward prominence.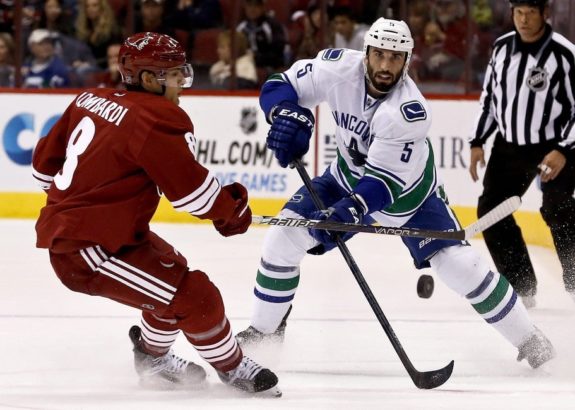 While Garrison's time with the Lightning ended on a bit of a down note when they convinced (bribed) the Vegas Golden Knights to select him at the expansion draft in a desperate attempt to clear the cap, that shouldn't sour the three seasons he played in Tampa Bay. Sure, he wasn't the best player on the ice, but he was a needed presence on their blue line that helped the franchise through what could have been a really difficult time defensively.
Lightning Have Important Trade History With Canucks
Despite the general lack of trade history between the Lightning and Canucks, the few times they have pulled off big deals over the last 10 years, it has benefitted Tampa Bay greatly. In one case, they found a veteran defenseman they needed at the moment, and in the other case, they added future assets that let them go out and acquire one of the final pieces for their Stanley Cup run.
Related: Lightning Hagel Signing Allows Team to Still Focus on the Future
Perhaps there will be more history made between these franchises in the near future, but for now, this was still a fun topic of discussion for the Lightning to look back upon.