The moment a Minnesota native or even a player that once played hockey at the college level in Minnesota finds himself on the trade block or close to becoming an unrestricted free agent, there's an automatic assumption that this player will join the Minnesota Wild simply because of his connection to the state.
Take Zach Parise for example.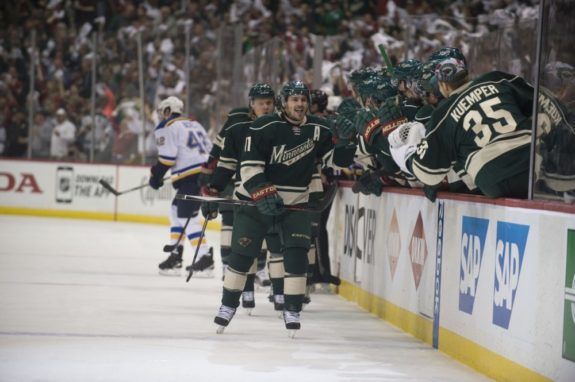 The former New Jersey Devils captain was long rumoured to be coming home to Minnesota if he ever made it to unrestricted free agency. Lo and behold, during the summer of 2012, Parise committed his playing future to the Wild by inking a massive 13-year contract with his home state team. But is Parise the exception or is this a trend for Minnesotans as the assumption claims?
How Many Others?
Well, it turns out that the Wild have employed quite a few Minnesota natives over the years. In fact, the team has had at least one Minnesotan skate on its NHL roster for a game during each season of the team's existence save for the 2008-09 campaign.
In all, the Wild have had 21 different players born in Minnesota skate for the team since its inaugural season in 2000-01.
The 2016-17 roster features three Minnesota natives: Parise, Jordan Schroeder and Nate Prosser. That's three of the 39 total active NHL players hailing from the Gopher State. The Wild are in a four-way tie for most Minnesotans on an NHL roster with the New York Rangers (Derek Stepan, Brady Skjei, Ryan McDonagh), the New York Islanders (Anders Lee, Brock Nelson, Nick Leddy) and the Winnipeg Jets (Blake Wheeler, Dustin Byfuglien, Mark Stuart).
The Complete List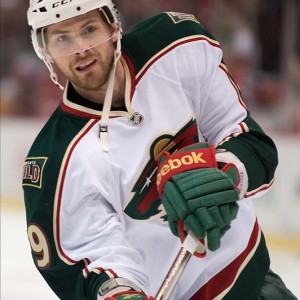 Below is the complete chronological list of Minnesotans who have suited up in a Wild uniform while also indicating the season in which they first appeared in a game with the team:
Brian Bonin (2000-01)
Jeff Nielsen (2000-01)
Darby Hendrickson (2000-01)
Erik Westrum (2005-06)
Mark Parrish (2006-07)
Wyatt Smith (2006-07)
Sean Hill (2007-08)
Nate Prosser (2009-10)
Matt Cullen (2010-11)
Tom Gilbert (2011-12)
Mike Lundin (2011-12)
Jeff Taffe (2011-12)
Chad Rau (2011-12)
Jarod Palmer (2011-12)
Zach Parise (2012-13)
John Curry (2013-14)
Keith Ballard (2013-14)
Jordan Leopold (2014-15)
Stu Bickel (2014-15)
Jordan Schroeder (2014-15)
Ryan Carter (2014-15)
Based on the data, it's fair to say that the Wild are perhaps a smidge favourable to players from their own backyard when piecing together their team but this primarily applies to the bottom half of the roster. More often than not, the state's top homegrown athletes take their talents elsewhere.
Parise may have been the exception in this case. Recent examples like Byfuglien and Wheeler chose to re-sign with the Jets while others like Kyle Okposo and David Backes ended up elsewhere when they reached unrestricted free agency for the first time. It could also be argued, however, that Okposo and Backes would have been a better fit for the Wild at a time when they had more cap room to work with.
What About the Draft?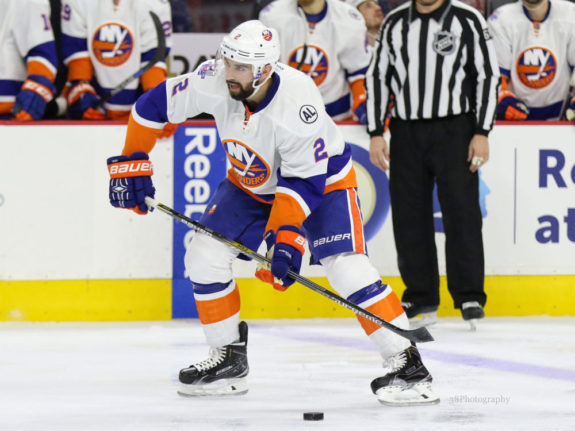 The Wild have selected a total of 11 Minnesotans in 17 drafts since the team entered the NHL prior to the 2000-01 season. Two of the 11 players drafted were taken in the first round with the highest pick being chosen 12th overall back in 2004.
Admittedly, 11 selections are less than I would have guessed but it might have something to do with the fact that, to date, only one of the 11 Minnesotans have played a game in the NHL. To make matters worse, that one player did so in another team's uniform.
Here's a breakdown of the 11 Minnesota natives drafted by the Wild since the 2000 NHL Entry Draft:
Jake Riddle (239th overall in 2001)
Mike Erickson (72nd overall in 2002)
AJ Thelan (12th overall in 2004)
Chris Hickey (192nd overall in 2006)
Nick Leddy (16th overall in 2009)
Mario Lucia (60th overall in 2011)
Nick Seeler (131st overall in 2011)
John Draeger (68th overall in 2012)
Louis Nanne (188th overall in 2012)
Avery Peterson (167th overall in 2013)
Jack Sadek (204th overall in 2015)
The team hasn't enjoyed much luck with homegrown talent selected at the draft table but they have had some success with players from other areas who have developed in the North Star State. Take Erik Haula for example. The speedy Finnish centre played his high school hockey in the Wild's backyard at Shattuck St. Mary's and the team nabbed him with a seventh-round selection in 2009.
Although there hasn't historically been a ton of marquee names from Minnesota suiting up regularly for the Wild, it is evident that the team is continuously keeping an eye out for homegrown talent and are willing to give them a shot. Sometimes there's even a warm story accompanying a homecoming like that of Jordan Leopold in 2015.