Keys to Success
The Florida Panthers have used the summer to bolster their depth and have acquired some much needed help through several experienced players. Most notably, the additions of Dave Bolland, Jussi Jokinen and Derek MacKenzie will give the Panthers a much needed boost in competitiveness while helping Roberto Luongo keep the puck out of the net. They are all skilled two-way forwards who excel at the defensive end of the ice.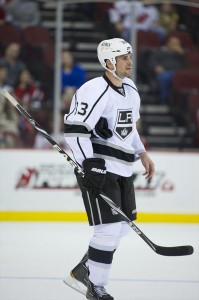 Their defense remains intact, with Willie Mitchell being the key addition on the blueline. He spent the last four seasons with the Los Angeles Kings and his experiences in winning two Stanley Cups will be some welcomed wisdom for the not-so-fortunate.
Speaking of the not-so-fortunate, Dmitry Kulikov and Erik Gudbranson are two players who have yet to come into their own, and this season will be a huge determinant in their development. Kulikov's recent contract proves the Cats' have faith in him, but the injury problems and lack of consistent play must be a concern. For Gudbranson, the injuries are even more of a concern, as he played in just 97 games for the past two seasons and accumulated just 13 points. In their defense, they have not had a great group to play with, but this season will be a very different team, and both Kulikov and Gudbranson are in a good position to become more reliable NHL defensemen. If they fail to do so, you can bet that the Panthers' season will be greatly disappointing as a result.
The Evident Truth
Given all the boosts on the defensive end, it becomes clear that Dale Tallon and the rest of the Panthers' organization have faith in the corps of this team, and it will be upto the youngsters like Aleksander Barkov, Nick Bjugstad and Jonathan Huberdeau to carry the offensive load. In terms of potential and  talent, the Panthers have a lot to work with. All three players were top level prospects during their draft year and this should be the season where they become a reliable offensive unit. If they do not, the Panthers will have an extremely tough time qualifying for the NHL playoffs.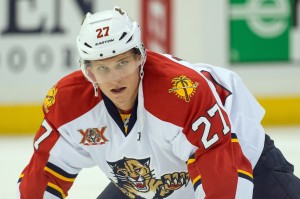 Bjugstad had a solid season as one of the Panthers' top centers and showed a solid two-way game. Barkov was already proving himself prior to injury while Huberdeau is still riding the highs of a Calder-winning rookie season. His hip injury and surgery were a key argument for his poor season, but with Gerard Gallant behind the bench, expect Huberdeau to turn things around in 2014-15. Barkov, Bjugstad and Huberdeau were drafted to be top-six players, and by the looks of things, they are well on their way to earning full-time roles with much more offensive responsibility.
Another player who should have been fighting for a spot come training camp is first overall selection Aaron Ekblad. He is a very skilled defender and has been pegged as "NHL-ready" for quite some time. Sadly, Ekblad suffered a tough injury during a World Junior Championship exhibition game and has been diagnosed with a concussion. The Panthers still have a pretty busy blueline and they will make sure Ekblad has fully recovered before taking any chances with their prized prospect.
Contract Years
There are also a few players who will be looking for their first contracts as NHL players. Huberdeau and Bjugstad are clear cornerstones of this franchise and the coming season will be the major factor in determining where they stand with the Panthers. Based on last season, Huberdeau may be nothing more than a complimentary winger, whereas Bjugstad proved he is ready for a larger role in the NHL.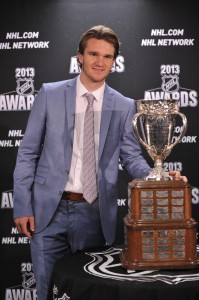 For Huberdeau, hopefully the motivation of getting paid the big bucks will help him find that much needed 'pip in his step'. If both Huberdeau and Bjugstad take their games to the next level, expect their pay grade and importance on this team skyrocket.
Outside of the young guns in Florida, Tomas Fleischmann, Scottie Upshall, Tomas Kopecky and Sean Bergenheim are all veterans in the final year of their contract, and their future will depend heavily on their ability to help this team into the playoffs. Dale Tallon has built this team with hopes of making the postseason, and any player seen as an extra piece will surely be playing their final season in the Sunshine State.
With so much adding up for Florida over the past few off-seasons, the Cats seem poised to make another run at the NHL playoffs. Furthermore, the upgrades have come at all the right positions, making this team very competitive in all situations. As long as the young guns take their game to the next level, expect 2014-15 to be a very interesting season for the Florida Panthers.