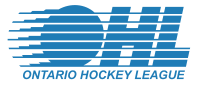 As the 2011-12 OHL season comes to a close, so do the major junior careers of many young men who must now find a new course of action.  Players who are too old to return to the league in 2012-13, colloquially referred to as "overagers,"  can find themselves playing professionally or in Canadian universities; some go to work and end their hockey careers altogether.  Only one player on this list is NHL drafted. These players' former OHL teams must now look within their organizations, or make trades, to find players who could fill the voids left by these 1991-born graduating members of their franchises.
Before I divulge into who made my list, I would like to take the opportunity to acknowledge several honourable mentions who should have been on this list but, for the only sake of only ten making it, were woefully omitted.   Among these players just on the cusp of making this list include the following: Adam Payerl (Belleville Bulls), Adrian Robertson (Sarnia Sting), Brandon Foote (Guelph Storm), Colin Martin (London Knights), Conor Stokes (Kingston Frontenacs), Daniel Broussard (Ottawa 67's), Derek Holden (Windsor Spitfires), Igor Bobkov (Kingston Frontenacs), Jamie Wise (Mississauga St. Michael's Majors), Joey West (Peterborough Petes), Josh Shalla (Saginaw Spirit), Julian Melchiori (Oshawa Generals),  Michael Catenacci (Kitchener Rangers) and Mike Halmo (Owen Sound Attack).
Without further ado, here is Part 1 of my four-part series of who I believed to be the most underrated overagers in the OHL in 2011-12 (picks 10 and 9). Come back tomorrow for picks 8,7 and 6.
*
10. Ian Watters (LW, Brampton Battalion)
Ian Watters came into the OHL as the Brampton Battalion's eighth-round pick in the 2008 OHL Priority Selection, 156th overall, after being overlooked the previous year.  A native of Pickering, Watters was chosen in the same OHL draft as some of his 1992-born teammates, including Sam Carrick, Cameron Wind, Philip Lane and Alex O'Neil. He joined the Ajax Attack of the OJHL for the 2008-09 season, where he scored 79 points (31 goals, 48 assists) and accumulated 110 penalty minutes in 46 games, leading the team in scoring. He was named the top rookie for the OJHL's Ruddock Division that season.  He was also given the opportunity to play his first two OHL games in March of 2009.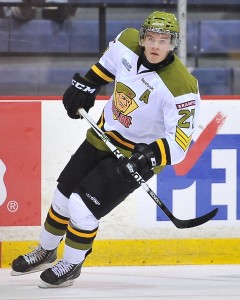 In 2009-10, Watters made the Battalion out of training camp.  On September 25, 2009, his third game of the season, he recorded his first OHL career point, an assist on a goal by Domenic Alberga.  A little less than two months later, he scored his first OHL career goal against Michael Nishi during a game against the Windsor Spitfires.  He finished his rookie season with nine goals and 16 assists, as well as 46 penalty minutes, in 57 games; he also scored one goal in three playoff games.
The next season, 2010-11, was Watters' possible NHL draft year since his birthday is in December.  In October 2010 alone, he scored eight goals, also recording his first OHL career two-goal game on the 7th against Kingston.  He recorded ten more two-point games that season but he did also have one of the worst pointless streaks in his major junior career, which lasted 13 games from January 9 to February 6, 2011.  Despite this, Watters had a solid season, registering 42 points (20 goals, 22 assists) and 46 penalty minutes in a complete 68-game schedule. Although he went undrafted, Watters was invited to training camp as a free agent by the Pittsburgh Penguins.
For his overage OHL season in 2011-12, Watters was awarded an assistant captaincy by Battalion head coach/general manager Stan Butler.  The 6′, 190-pound winger started the season on a goal-scoring frenzy, tallying four goals in three games.  In the fourth game of the season, though, disaster struck.  In a game against Sarnia, Watters hit a Sting player and, after Watters fell to the ice, the player accidentally stepped on his right wrist.  He suffered three severed tendons and he required surgery.  Watters wore a cast for six weeks and, after it was removed, he underwent six more weeks of rehabilitation.  He did not return to OHL action until December 29th.  His wrist obviously felt better as he scored five points in his first two games back.  Watters recorded 30 points (16 goals, 14 assists) and 38 penalty minutes in 34 games, recording at least one point in all but eight contests.  He also tallied five points in a four-game sweep of the Sudbury Wolves in the first round of the 2012 OHL playoffs.
9. Carson Dubchak (C, Sault Ste. Marie Greyhounds)
Just like Watters, Carson Dubchak was overlooked in his first year of OHL draft eligibility.  As a then 17-year-old, Dubchak was chosen in the tenth round of the 2008 OHL Priority Selection, 193rd overall, by the Sault Ste. Marie Greyhounds.  A native of Kenora, the same hometown as Mike Richards, he started the 2008-09 season with the Fort Frances Jr. Sabres of the Superior International Junior Hockey League, where he scored 18 points — including 10 goals — in only 12 games.  On October 31, 2008, Dubchak played in his first OHL career game; little did he know that he would never go back to tier II junior hockey.  Not even a month later, on November 29, 2008, he got his first OHL career point, an assist on a goal by Matt Caria in a game against the Kitchener Rangers.  And a month after that, on December 30, 2008, Dubchak scored his first OHL career goal, the Greyhounds' only score on Andrew Loverock in a 3-1 loss to their Northern Ontario rival Sudbury Wolves.  He finished with eight points (three goals, five assists) and 22 penalty minutes in 45 games.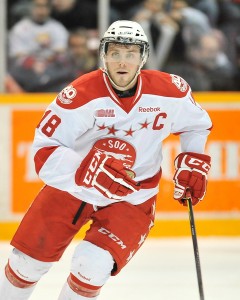 The next season, 2009-10, Dubchak returned to Sault Ste. Marie for his sophomore OHL season.  He had an up-and-down campaign to say the least.  After scoring nine points in the first two months of the year, he tallied only one assist in 12 games in November of 2009.  2010, however, started out fantastically for Dubchak, as he scored nine points in January alone. February also started out on a high note.  In the first game of the month on February 5th, Dubchak had his best game as a Greyhound up to that point, scoring three goals and an assist in an 8-5 win over Sudbury, a game in which he was named first star.  He finished his second OHL campaign with 34 points (16 goals, 18 assists) and 57 penalty minutes in a complete 68-game season.  He also tallied two assists in five playoff games that year.
Dubchak's third OHL season started off resoundingly. In his first game of the 2010-11 season, the 5'11", 185-pound centreman recorded a Gordie Howe hat trick against the Ottawa 67's; he recorded an assist on a goal by Justin Thomas at 3:37 of the second period, he scored a goal of his own at 13:31 of the same period, and, at 5:37 of the third period, he got into a fight against Cody Lindsay.  Dubchak had a solid opening month to his third OHL campaign, tallying a goal in all three of the Greyhounds' games in September.  To make it even better for Dubchak, he was also an alternate captain for some games in the latter stages of the 2010-11 season.  After recording 40 points (18 goals, 22 assists) and 125 penalty minutes in 67 games, and after Sault Ste. Marie missed the OHL postseason, Dubchak traveled to Texas to participate in four playoff games for the Allen Americans of the Central Hockey League.
Dubchak returned for his overage OHL season with a new distinction: Team captain.  Brock Beukeboom, who had the honour in 2010-11, had been traded to the Niagara IceDogs during the offseason, so Dubchak assumed the position on October 31, 2011.  Although he did not show much offensive flair during the 2011-12 season, Dubchak showcased his physicality on most occasions.  His point production, however, was not in complete hibernation this past season.  On December 11, 2011, he got his second OHL career hat trick in a 5-3 victory over the Oshawa Generals; he was named the first star of the game. He was also named first star in his second-last OHL contest after he scored two goals in a wild 10-9 win over the Windsor Spitfires.  And, in his last OHL career game since the Greyhounds missed the playoffs again, he was named first star once more; he went pointless during the contest, ultimately finishing the season with 32 points (16 goals, 16 assists) and 102 penalty minutes in 59 games.