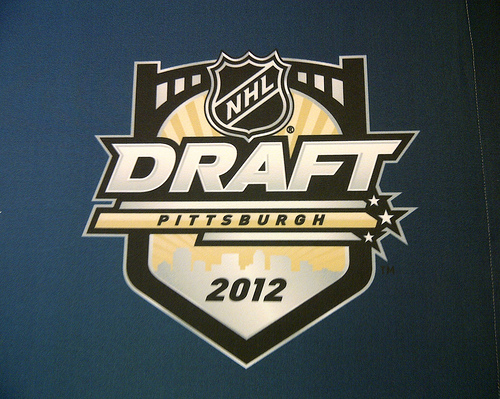 We are halfway through the season and there haves already been plenty of risers and fallers over the last four months.  Some prospects who we thought were surefire top 10 picks have dropped off to the 2nd round (or even later).  Others have been pleasant surprises and have garnered interest from myself and various other hockey scouts.  I do not claim to be an expert in the field of "NHL Prospescts" — although I would make Dean's List every semester if there were any courses that I could take for it.  So without further ado, here are my Top 60 prospects midway through the season.
1. Nail Yakupov – Right Wing, Sarnia Sting, OHL
Out of the entire Top 60, the 1st and 2nd overall picks were hardest for me to choose.  Whichever team gets them will be getting a star player.  For my money, Nail Yakupov is who I see as the best player currently.  He exploded into the OHL last year with the Sarnia Sting with 101 points on the season.  He's missed significant time due to injuries this season, but in the 26 games he's played with the Sting, he has managed a pace of two points-per-game.  Add in a solid physical game, plus a great World Junior Championship showing, and Yakupov secures the spot for top prospect.
2. Mikhail Grigorenko – Center, Quebec Remparts, QMJHL
Mikhail had to go number two, as Yakupov seems to have the better game breaking potential compared to Grigorenko. However, Grigorenko phenomenal two-way game, vision, playmaking and offensive awareness set he and Yakupov apart from the rest of the forwards in this draft.  His skating is nearly flawless.  Brought in by Patrick Roy, Grigorenko has done nothing but make all his teammates play better.  With 60 points so far this season, Grigorenko's Remparts sit in 5th place overall in the QMJHL.
3. Mathew Dumba – Defense, Red Deer Rebels, WHL
While many say Ryan Murray is the best defenseman in the draft, my money is on Dumba to secure that position by the end of his career.  I've always liked a Phaneuf-type player.  A big shot from the point, quarterbacking a powerplay, defensive stalwart, quick (but smart) decision-making, smooth hands and a HEAVY hitter.  Dumba has it all.  It makes him the most attractive defenseman for a team that is desperately in need of a fix on the blueline – CBJ, EDM, NYI, etc.
4. Alex Galchenyuk – Center, Sarnia Sting, OHL
Galchenyuk and Yakupov were a match made in heaven and I still don't know who benefited from it more.  Galchenyuk went down early in the year to a season-ending ACL tear.  So me placing him 4th overall speaks to just how big of an impact he can have — even if he hasn't played a single game this season.  Galchenyuk has explosive speed and great stick work.  His setup skills rival the best prospects in the world.  I'd compare him to Evgeni Malkin.
5. Ryan Murray – Defense, Everett Silvertips, WHL
Murray's ability to skate and the poise he has when controlling the puck is eerily similar to that of Cam Fowler.  He has tremendous hockey sense, to boot, and is a key factor on the blueline.  With him in the lineup, the Silvertips are a much better team.  His transition to the NHL might not be as drastic as other prospects might have to endure, leading to higher draft stock.  He overcame an injury to play for Team Canada at the WJC and was one of the better defenseman on that team.
6. Filip Forsberg – Forward, Leksand, SEL
Forsberg's name fluctuates among the top prospects, but there is no question that he certainly has top 10 talent.  Built with a good frame, the Swede helped the National Team capture gold against Russia at this year's World Junior Championships.  A shifty forward, Forsberg has a knack for creating scoring chances all around the net.  He showcased this many times during the WJC.  His best asset is his shot.  At the NHL level, Forsberg has the potential to be a big-time scorer.
7. Jacob Trouba – Defenseman, USNTDP, USHL
Team USA was marred this year in the WJC, but Trouba was one of the very few bright spots.  He played a very simple, yet physical, game, and I thought he was the best player Team USA had at any given point throughout the tournament.  It isn't easy for a young kid (with no prior experience) to make the team and outwork the veterans — however Trouba managed to do that.  A big body, that he isn't afraid to use, Trouba is great on both sides of the puck.  Extremely quick for a big man, Jacob Trouba is one of the better all-around defenseman in this draft.
8. Griffin Reinhart – Defenseman, Edmonton Oil Kings, WHL
Reinhart's biggest problem at the beginning of the season was his skating.  He looked a bit awkward and unsure of himself.  Be that as it may, as the season progressed, Reinhart got better and more confident and found his way back into my top 10.  I met him at the draft last year along the concourse at the Xcel Energy Center.  He was a bit taken aback that someone actually knew him outside his draft year.  The kid is BIG.  He doesn't necessarily jump out at you with his game, but less is more as they always say.  His reach is an attribute that keeps forwards at bay and will likely be called on as a defensive defenseman at the NHL level with added offense.
9. Zemgus Girgensons – Center, Dubuque Fighting Saints, USHL
Being the best player on team Latvia doesn't sound too resounding, but Zemgus Girgensons really showed what he was made of in the WJC.  Far and away the best player on the team, Girgensons has finesse mixed with tenacity.  His physical play along the boards and his ability to always be around the puck attest to me ranking him in my top 10.  He is already above a point-per-game pace with Dubuque this season.
10. Derrick Pouliot – Defenseman, Portland Winterhawks, WHL
Yet another first rounder to come out of the Winterhawks program, Pouliot will be the 2nd defenseman in back-to-back years selected in the first round (Joe Morrow, 2011).  Pouliot has an uncanny ability to set up his teammates for easy scoring opportunities.  With 28 of his 34 points coming on assists, Pouliot is a great in the offensive zone.  When Morrow came back from the Penguins, Pouliot's points inadvertently started to decline, but he has picked up the pieces and played great of late.
11. Morgan Rielly – Defenseman, Moose Jaw Warrios, WHL
An offensive defenseman in every sense of the word, Rielly was another victim of the injury bug this season.  Before his injury, scored 18 points in as many games.  He has the ability of a Fowler or Gormley and will be looked at to provide offense at the NHL level.  Probably the most offensive minded defenseman in the entire draft.
12. Sebastien Collberg – Forward, Frolunda, SEL
Collberg may be my favorite player from the draft.  I spoke to his teammate and 2011 2nd round pick, Magnus Hellberg.  He mentioned that Collberg has great hands and a lethal shot.  For a goalie to say that about a young player gives Collberg high expectations.  Although his ice time wasn't as high as Zibanejad and Friberg in the World Juniors, he capitalized on his opportunity when he did play.
13. Olli Maatta – Defenseman, London Knights, OHL
In my interview with fellow teammate, Vladislav Namestnikov, he had this to say about Maatta:
"Olli Maatta is an offensive defensemen who is really good on the PP, really good in his own end, has a good shot and plays tough."
Maatta hasn't seemed to have skipped any beats when he transitioned his game from Finland to the OHL.  He has stood out as arguably the best defender on the Knights.  With the additions that London brought in at the trade deadline, the Knights are heavy favorites to represent the OHL in the Memorial Cup.
14. Cody Ceci –  Defenseman, Ottawa 67's, OHL
You wouldn't believe it, but yet another defenseman made my top 30!  Ceci has had a tremendous season with Ottawa and has become a prominent tw0-way defender on the 67's blueline.  If he achieves his potential on both the offensive and defensive sides of the puck, Ceci's game might end up resembling Brian Rafalski's by the time he hangs up the skates.
15. Brendan Gaunce – Center, Belleville Bulls, OHL
Of the top 30, Brendan Gaunce has the greatest chance of moving up into the top 10 of the draft.  He has settled in very nicely on Belleville's top line and has already eclipsed his last year's point totals.  If he continues his pace and two-way play, Gaunce will be one of the quickest risers by season's end.  It's also nice to have a brother (Cameron Gaunce) to look to for advice at the NHL level.
16. Matt Finn – Defenseman, Guelph Storm, OHL
The Storm have not had much success this season, but Matt Finn is a bright spot on the mediocre team.  He currently leads all defensemen in points with 30.  With his vision up the ice, hockey sense and his ability to cycle the puck for scoring chances, Matt Finn has a ton of offensive potential at the next level.
17. Steffan Matteau – Center, USNTDP, USHL
Son of former NHL player, Stephane Matteau, Steffan has just as much raw talent as his father did…. if not more.  He is a bit of a loose cannon and needs to control his temper from time to time on the ice. But, he does have slick hands and confidence when controlling the puck.  He uses his body to his advantage when controlling the puck and separating himself from defenders.  He will be playing for his father next season in the QMJHL, foregoing his college eligibility.
18. Pontus Aberg – Left Wing, Djurgarden, SEL
As a boy playing among men, Aberg has had a very positive impact on the scoresheet with Djurgarden.  He dangles well in traffic areas and his quick strides make him one of the fastest skaters on the ice.  A tricky offensive player, Aberg also has a wicked wrist shot.  I feel he is the 3rd best Swede in the draft.
19. Radek Faksa – Center, Kitchener Rangers, OHL
The 6'3″ center is another player with the potential to rise up the rankings.  As a rookie, he is 2nd on the team in points (only two behind Tobias Reider) and he won't be slowing down any time soon.  With Landeskog moving to the NHL this season, many thought the Rangers would have a hard time recovering and remaining in a top spot.  Faksa is a major reason that the Rangers are 3rd in the Western Conference.
20. Slater Koekkoek – Defenseman, Peterborough Petes, OHL
This is one player I didn't want to see go down with an injury.  Koekkoek tore his labrum in his shoulder and opted to have surgery, putting him on the shelf for the remainder of the season.  He may have slipped a bit because of the injury, but the effort and talent he showed in the beginning of the season is enough for me to put him in the top 20.  Another amiable two-way defenseman, I'd compare Koekkoek to Dan Boyle.
21. Tom Wilson – Right Wing, Plymouth Whalers, OHL
The Whalers have been a surprise team this year in the OHL, many thanks to Tom Wilson.  The Lucic/Clowe comparisons have been thrown around and it's pretty difficult to argue.  Wilson's skating has improved drastically (something Lucic also had issues with) from last season, resulting in a larger offensive impact.  A big hitter with a bit of a mean streak, Wilson can be a prototypical power forward in the NHL.  Let's see if Brian Burke will pick him up this year.  Could you imagine a line with Biggs and Wilson?
22. Nicolas Kerdiles – Left Wing, USNTDP, USHL
Here is what I wrote about Kerdiles in an article after the USNTDP won the Four Nations Cup:
"The kid is a pure sniper, if there ever was one.  Showcasing his goal scoring abilities at the Four Nations Cup, Nic led the tournament in points with five (all of them goals).  The ISS has ranked him in the top 30 each month since September."
He has the body to fight for the goals around the dirty areas.  The future Wisconsin Badger is a tough opponent and can show his creativity to make scoring chances for himself.  A similar comparison is American former NHLer, John LeClair.
23. Charles Hudon – Left Wing, Chicoutimi Sagueneens, QMJHL
From a personal standpoint, I gravitate toward players who have a formidable all-around game:  Datsyuk, Richards, Kesler and the like.  Charles Hudon may never reach that status, but he is developing into a great two-way player with Chicoutimi.  His size may set him back a bit, but his work ethic, grit and offensive flair should make up for the height differential.
24. Ville Pokka – Defenseman, Karpat, SM-Liiga
Unlike Maata, Pokka excels in the defensive zone as a capable defender for Karpat.  You won't notice Pokka much, which I find to be a pretty good thing for defensemen.  That means he doesn't make too many mistakes with the puck on his stick or when defending against opponents.  He played admirably for Finland in the WJC after Maata was knocked from the tournament.
25. Brady Skjei – Defenseman, USNTDP, USHL
Every kid from Minnesota has the dream of being a Golden Gopher.  There are currently 20 players from Minnesota playing for the Gophers this season and Skjei will be added onto the roster next year.  NHL central scout, Jack Barzee, had this to say about Skjei:
"He's a good, big player and unbelievable skater.  His size and puck skills will put him right up there with the top defensemen of this draft."
26. Nikita Gusev – Left Wing, Moscow Red Army, MHL
Gusev should be forever-grateful for the World Juniors.  His draft stock rose exponentially after going unpicked in last year's draft.  The "Russian Factor" may turn some GM's away, but Gusev is one of the shiftiest playmakers the draft has to offer.  A prominent winger with silky mitts, Gusev might hear his name called the first day of the draft from a team who isn't afraid to select Russians.  I'm looking at you WSH, TB, and DET….
27. Jordan Schmaltz – Defenseman, Green Bay Gamblers, USHL
The last defenseman in the top-30, Schmaltz has superb stick skills and poise with the puck.  Arguably the best defenseman the Green Bay Gamblers have had in a while, Schmaltz has proven to be an offensive force on the backend.
28. Colton Sissons – Center, Kelowna Rockets, WHL
Another quintessential power forward, Sissons blue-collar work ethic and physical play really has scouts excited for what he can eventually bring to an NHL prospect pool.  He has made the front of the net his personal home where he has scored/assisted on many of his goals.  Standing 6'1″ and 190 lbs., he already is blessed with a strong build.  To achieve success at the next level, he needs to build up his foot speed.
29. Daniil Zharkov – Left Wing, Belleville Bulls, OHL
Zharkov is one of the most underrated prospects in this draft.  He is a bit of a sleeper pick, but if he continues to score on a consistent basis in Belleville's top six, he can (and will) make the first round.  He's seen a bump in ice time since leaving Tri-City of the USHL, which has made him an attractive winger for Belleville.  He already stands head an shoulders above most of the competition at 6'3″.  For a big player, you'd expect him to be a step behind in terms of skating, but skating is where he sets his game apart from other big forwards.
30. Anton Slepyshev – Left Wing, Metallurg Novokuznetsk, KHL
To round out the top 30, Slepyshev hasn't gotten much talk, considering he plays in the KHL with Metallurg Novokuznetsk.  But if you watch any clips of him, it doesn't take an expert to notice the kid has got game.  A dangler in all sense of the word, Slepyshev needs to bulk up a bit and play with a tad more of a physical edge, even though his game isn't reminiscent of hard-nosed player.
31. Andreas Athanasiou – Center, London Knights, OHL
32. Jarrod Maidens – Left Wing, Owen Sound Attack, OHL
33. Michael Matheson – Defenseman, Dubuque Fighting Saints, USHL
34. Teuvo Teravainen – Left Wing, Jokerit, SM-Liiga
35. Tomas Hertl – Center, Slavia Praha HC, Czech
36. Oscar Dansk – Goalie, Brynas J20, SuperElit
37. Gemel Smith – Center, Owen Sound Attack, OHL
38. Martin Frk – Right Wing, Halifax Mooseheads, QMJHL
39. Ludvig Bystrom – Defenseman, Modo J20, SuperElit
40. Dalton Thrower – Defenseman, Saskatoon Blades, WHL
41. Tanner Pearson – Left Wing, Barrie Colts, OHL
42. Henrik Samuelsson – Right Wing, Edmonton Oil Kings, WHL
43. Phil Di Guiseppe – Left Wing, Michigan Wolverines, NCAA
44. Damon Severson – Defenseman, Kelowna Rockets, WHL
45. Malcolm Subban – Goalie, Belleville Bulls, OHL
46. Brady Vail – Center, Windsor Spitfires, OHL
47. Tomas Hyka – Right Wing, Gatineau Olympiques, QMJHL
48. Scott Kosmachuk – Right Wing, Guelph Storm, OHL
49. AJ Michaelson – Center, Waterloo Blackhawks, USHL
50. Nikolai Prokhorkin – Left Wing, CSKA, MHL
51. Cristoval Nieves – Center, Kent Prep, High School
52. Tim Bozon – Left Wing, Kamloops Blazers, WHL
53. Scott Laughton – Center, Oshawa Generals, OHL
54. Pat Sieloff – Defenseman, USNTDP, USHL
55. Hampus Lindholm – Defenseman, Rogle, Allsvenskan
56. Adam Pelech – Defenseman, Erie Otters, OHL
57. Vladislav Shalimov – Right Wing, Val-d'Or Foreurs, QMJHL
58. Jon Gillies – Goalie, Indiana Ice, USHL
59. Nick Ebert – Defenseman, Windsor Spitfires, OHL
60. Mike Winther – Center, Prince Albert Raiders, WHL
Follow Shawn Reznik on Twitter for up to the minute prospect reports/articles.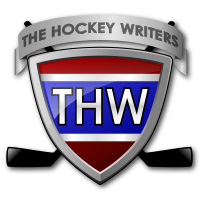 The archives of THW contain over 40,000 posts on all things hockey. We aim to share with you some of the gems we've published over the years.