As the Toronto Maple Leafs' season came to an end, there is a unanimous sense of optimism surrounding this team moving forward. They pushed the Washington Capitals to six games, five of which were decided in overtime. Statistically, this series was the closest of the first round.
Heading into the last game, the shots were tied at 175 each. The games were fast paced and entertaining, full of huge goals, saves and hits. That being said, the Leafs still lost and have areas needing improvement before they challenge for a deep playoff run.
The main concern with this team is defence, a factor that needs to be addressed before they can be considered a legitimate Stanley Cup contender.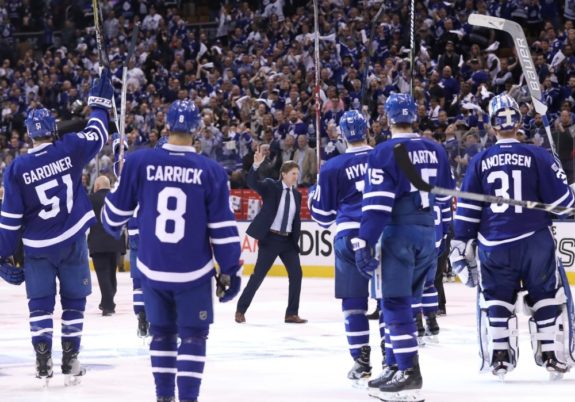 Defensive Solutions
During the regular season, Toronto allowed the eighth highest amount of goals in the entire NHL. They made the playoffs by outscoring their defensive mistakes. They possess a solid defensive core in Morgan Rielly, Nikita Zaitsev and Jake Gardiner, but they are missing a shut down defensemen capable of playing around 20 minutes per night.
This problem can be fixed in three ways: Trading offence for defence, free agency or drafting. Since drafting isn't a quick solution unless you're picking Auston Matthews, expect them to make changes for next year's defensive roster through free agency or trades. The Maple Leafs' first round pick this year will most likely be a defensemen, but don't expect that player to provide immediate help.l
Exploring Trade Options for the Leafs
Each successful team needs defensemen who can eat up a ton of minutes and play physically in a shut down role. Who do the Leafs have who fills this role? Rielly, Gardiner and Zaitsev can eat up minutes, but none can be considered a "shut down" defensemen at this point. The Leafs are in need of stability; a physical presence who is dependable, making little to no mistakes in his own end.
The Leafs officially have forwards to spare. They accumulated a total of 251 goals in the regular season and had six players over the 50-point mark. I am a firm believer that the three main kids on this Leafs squad will remain with the team for a long time. Therefore, the opportunity to upgrade defensively will not be made at the expense of William Nylander. Expect JVR trade talk to heat up in the offseason, given their need and their surplus.
Free Agency
This years free agency class contains players that would provide an immediate upgrade to the Leafs defensive core. In a projection below, Craig Button sums up which defencemen he expects the Leafs to sign. He suggests that the Maple Leafs should sign one of Karl Alzner or Brendan Smith, and Michael Stone. This implies that he projects Connor Carrick to be taken by Vegas in the expansion draft.
The Maple Leafs made strides this season. @CraigJButton tries to project the 2017-18 lineup to take that next step https://t.co/28iOLbnVrp pic.twitter.com/UJU4RHeFXH

— TSN Hockey (@TSNHockey) March 31, 2017
Karl Alzner signing would push Gardiner down to the third pairing. When the Maple Leafs are an elite team, the third pairing placement for Gardiner is for the best. On the third pairing, the defensive liabilities of his "high risk, high reward" style of play can be minimized, and the reward can be maximized with an immense amount of power play time.
Leafs Potential Free Agent Signings
Below, I will describe who I believe to be better options  and the void they would fill in Toronto. I also included the handedness of each defender, as Mike Babcock deploys his defencemen in a particular way. Left-handed defencemen play on the left side, and right-handed defencemen play on the right side.
Kevin Shattenkirk is nowhere to be found on this list because he is likely to command the largest contract of the summer.  Although the Leafs have cap space right now, they have to sign smart contracts to better themselves for future success, while avoiding becoming a tight salary cap strapped team. Therefore, Shattenkirk will not be mentioned on this list. Cheaper options will be addressed who fill needed roles, without putting Toronto in a tight salary cap position when it's time to sign bigger contracts.
Karl Alzner (Left-Handed)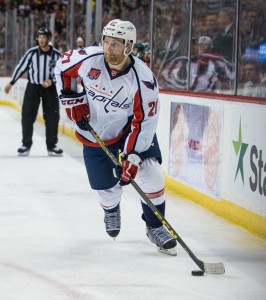 A fifth overall pick of the 2007 NHL Entry Draft, Alzner is a veteran of nine NHL seasons. He would provide a much needed stability on the back end with his defensive play.
With a current average annual value (AAV) of $2.8 million per season, he can expect to fetch a bigger return with his upcoming unrestricted free agent status. The current Washington Capital is capable of logging 20 minutes per night, playing in key defensive roles against the oppositions best forwards, including penalty killing.
He cannot provide much offensive help, and that is perfectly fine as the Leafs possess three defensemen in their top four who are already capable of providing offence from the blue line. Sticking with Babcock's regular defensive pairing patterns, Alzner would not be paired with Rielly or Gardiner, which means the left side would be very strong. It's really too bad he isn't right handed, is it too late to switch?
Cody Franson (Right-Handed)
Once a Leaf, always a Leaf right? The former Maple Leaf openly said in an interview that he would welcome a return to the Leafs via free agency. The question is, does he fill a needed void on the third pairing?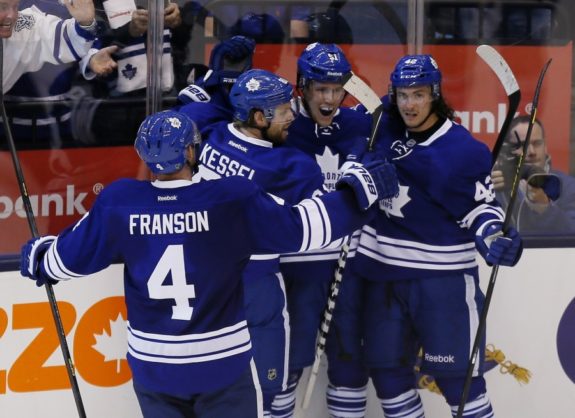 Franson is a big bodied defensemen who can use his stick well, and possesses above average offensive instincts. His main asset is a heavy right handed shot. Right handed defensemen seem to be quite the commodity in todays NHL. Luckily this will not be much of a factor in his next contract. Franson hasn't had the best of seasons playing for a non-playoff team in Buffalo. If signed, expect a short term, smaller value type of contract.
Roman Polak (Right Handed)
Yes, Polak is already a Maple Leaf, but he's also an unrestricted free agent this summer. In Polak, you get a hard hitting, shot blocking defensemen capable of killing penalties.  He isn't a top four defensemen, but rounds out the top six nicely. Fans can be skeptical of his slow speed, but he makes up for it with a highly physical style of play. Polak knows Babcock's system, this experience could be a factor in Polak's favour.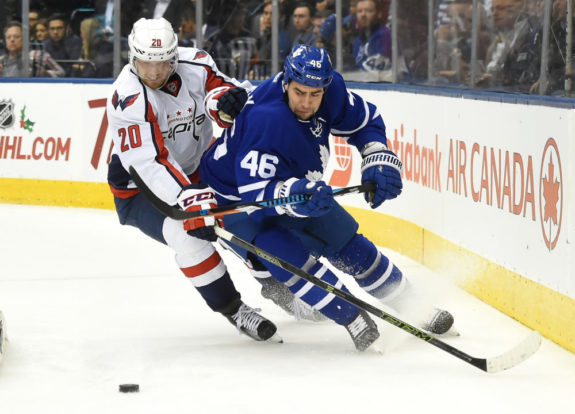 What Needs to be Done
The number one priority for the Leafs should be to sign Alzner this summer. With Rielly, Zaitsev and Gardiner on the back end, the Leafs need a steady presence in their top four capable of playing a shutdown role.  To acquire a defensemen as dependable as Alzner without sacrificing assets is very ideal. This would speed up the process of learning how to protect leads, as Alzner has done it his whole career.
Defensive studs like Alzner allow offensive defensemen to flourish by taking a large chunk of the defensive workload. He can shoulder more of the penalty killing duties, leaving more time in offensive situations for the offensively gifted defensemen.
Secondary depth signings could include Franson or Polak to fill out the third pairing. It depends wether they would take a new approach to their third pairing, or stick with Polak given that he knows the system. The expansion draft will also alter the free agency situation, as they may not lose Connor Carrick like Craig Button projected. Therefore, Carrick would take the right spot on the second pairing. Regardless, there will be plenty of options to fill the position via trade explained in my next article.